Trinidad and Tobago international forward Jamille Boatswain's whirlwind move to the Costa Rica First Division lasted just four months.
The former St Benedict's College student and Defence Force and Point Fortin Civic poacher is on the lookout for a new opportunity after LD Alajuelense cut him from their roster today.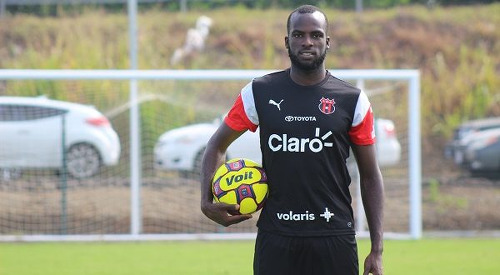 Boatswain, who signed a two-year contract with the renowned Costa Rican club in late June 2017, was one of eight players offloaded by Alajuelense today. Costa Rica's football season is split in two with an opening and closing season and Boatswain was deemed surplus to requirements for the latter half of the club's schedule.
In his four months with Alajuelense, Boatswain managed two starts and six appearances with one goal.
However, he struggled to get playing time once Benito Floro, the coach who signed him, was replaced as head coach by former club hero, Wílmer López, in August. And the club activated a termination clause in his contract.

Boatswain's agent, Sergi Roca, felt it was better that the 24-year-old found a team where he had a better chance of playing and insisted that, within hours of his release, there were other teams enquiring about his availability.
Roca, who is from Spain, said the player has enjoyed his time in Costa Rica so far and would prefer to find another club there.
"I think he will get a second chance but I am first in conversation with Costa Rica because he likes the country," Roca told Wired868. "Jamille's experience was productive for his career and now he is open to new challenges to continue growing as a player."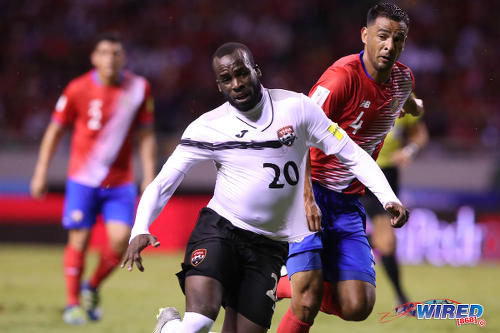 Boatswain was one of a handful of Trinidad and Tobago players to head to Latin America in 2017, along with players like Daneil Cyrus, Jan-Michael Williams (both Honduras), Leston Paul (El Salvador) and Darren "Chucky" Mitchell (Guatemala).
Compatriots Jerrel Britto (Honduras), Dwane James (El Salvador), Jomal Williams and Shahdon Winchester (both Mexico) were already there while also on the radar of Central American clubs were a host of other players such as Curtis Gonzales, Hashim Arcia (both Defence Force), Nathan Lewis (San Juan Jabloteh), Sean De Silva, Jason Marcano (both Central FC) and Neil Benjamin Jr (W Connection).
W Connection and St Lucia international Kurt Frederick is at Alajuelense at present.
"Central American clubs have turned their backs on the Caribbean for decades [and were] obsessed with signing amateur South American players for large amounts of money," said Roca. "Clubs are maturing, moving from a fetish attitude to a realistic attitude. The Caribbean is within reach and is a natural catchment area for continental teams.
"These leagues of intermediate level represent the ideal step in the development of a Caribbean player to its maximum level. If they succeed in Central America, the next step is Europe, Mexico or MLS.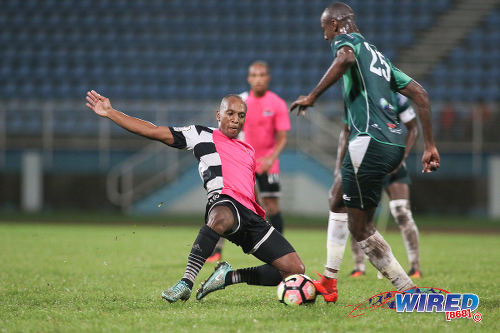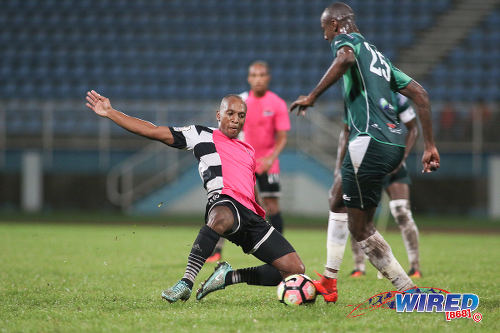 "Here, they can be seen by clubs from all over the world, since they are fully professionalized leagues where it is very easy to get videos, something vital nowadays."
Apart from Boatswain, Roca manages Britto, Cyrus, Williams, Mitchell and Frederick. But he admits it has been a mixed bag for the regional players.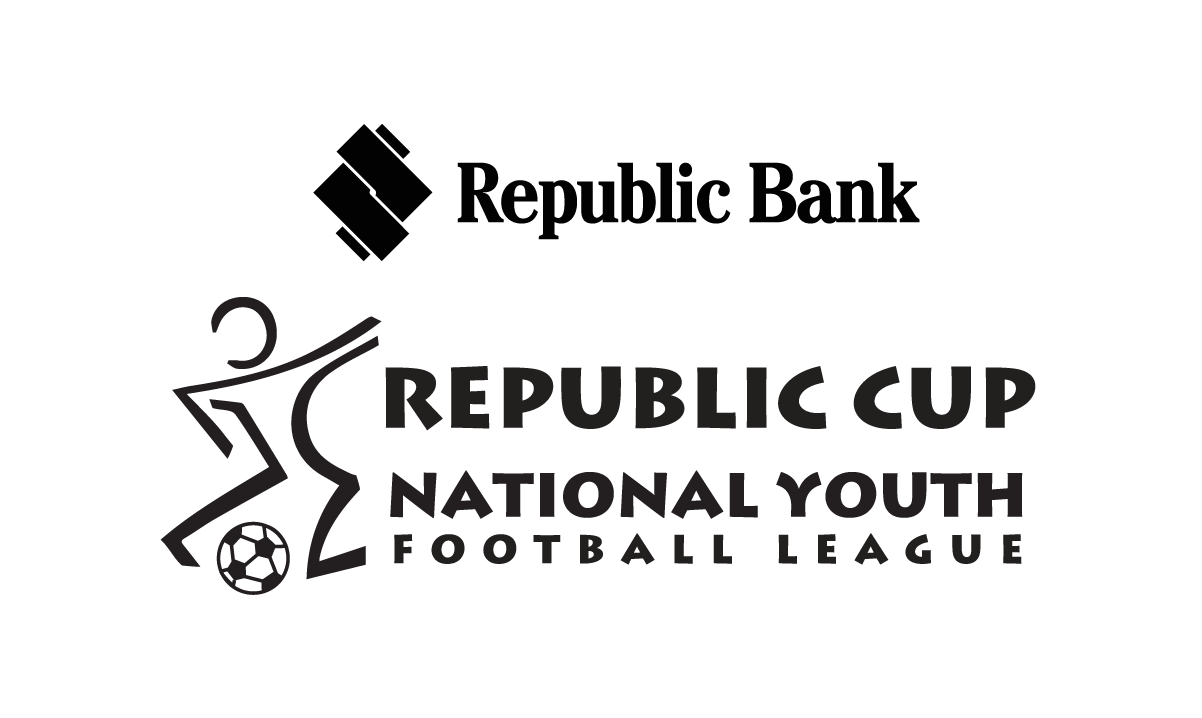 Moving from playing in front of mostly empty stadiums in Trinidad to the pressure of playing in front of thousands of demanding supporters in Central America constitutes a big change. And, as Boatswain also discovered, there is often little time to settle in since clubs expect a return on their investment almost immediately.
At present, Cyrus is one of the first names on the Juticalpa team sheet in Honduras while Britto is a genuine star at Honduras Progreso and James and Paul are also doing well at CD Pasaquina in El Salvador.
But, after an encouraging start, Williams has lost his place between the uprights at Juticalpa while Mitchell—at CD Guastatoya in Guatemala—and Frederick have been inconsistent.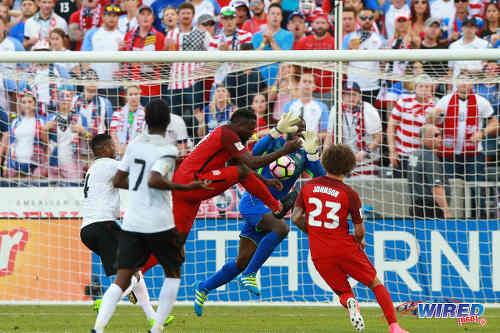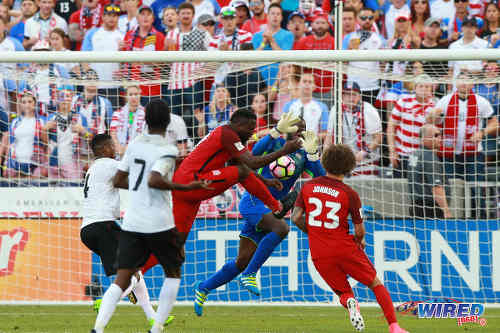 Italian Simone Ghirlanda, another European agent with a sizeable stable of Trinidad and Tobago players, said it is risky to place young men into challenging environments before they are ready.
"I think it's not a good practice to push unexperienced players into a situation like that of Boatswain in Alajuelense," Ghirlanda told Wired868. "If Aubrey David had opened a door [with his performances at Deportivo Saprissa] in Costa Rica, this situation has closed it and it will be a long time before a Costa Rican club will take a chance on another T&T player."
Roca and Boatswain may beg to differ but Ghirlanda, who is based in USA, says he was burnt to learn.
Almost two years ago, he engineered a move for Trinidad and Tobago forward Willis Plaza to top El Salvador team Alianza but it proved to be a disaster for all concerned.
Ghirlanda suggested that Plaza made a timid start to his life there and was never able to recover.
"If you don't hit the ground running, the fans can be brutal," said Ghirlanda. "In the MLS, fans go home and think about the rest of their lives but that is not the case in Central America. You are under the magnifying lens and if you are a striker or a defender, it is harder to hide because your mistakes count."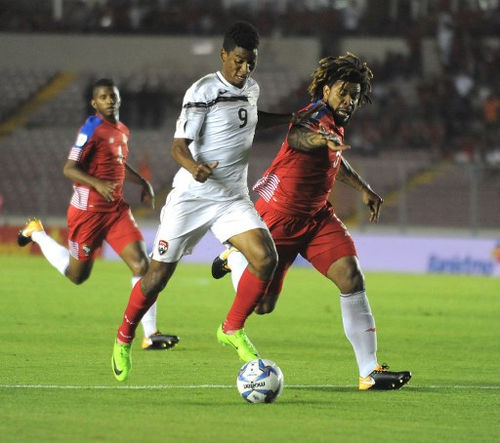 In a few months, Alianza fans were booing whenever Plaza's name was mentioned in the first team and he left before his contract expired.
It is important, Rico and Ghirlanda stressed, for Trinidad and Tobago players to understand the challenge facing them before they land in Latin America.
Most teams pay between US$1,200 and US$2,500 per month with modest accommodation provided by the clubs—although Plaza was on roughly US$4,000 per month at Alianza and Boatswain was probably paid somewhere in between the lowest and highest sum.
Ten years ago, Pro League clubs offered better salary packages than that. At present, though, Pro League players are often paid less—if at all—and there is no shortage of locals who are willing to travel for that figure, which is considered a good wage in many Latin American countries.
Many coaches in that part of the world are prejudiced against Caribbean players or don't want the hassle of having a translator in their dressing room. Then the Warriors must also adapt to the food and the different training methods.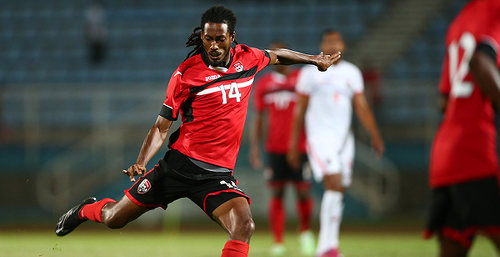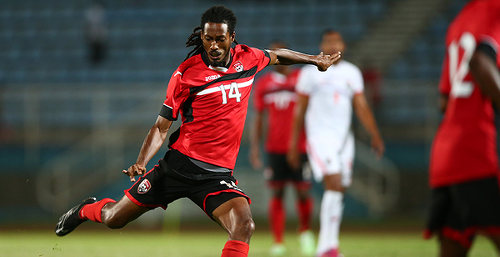 Sometimes, salaries are late too while you might be stuck in an apartment with no air-conditioning and in sweltering heat.
The Caribbean players generally enjoy it, though.
"Most of them like the [game day atmosphere] because it is more exciting to play in front of enthusiastic fans there than in front of just family and kids in the [United States lower leagues] or empty grounds in the Pro League," said Ghirlanda. "They enjoy the roughness of the league too. People care about their football in Latin America and your name is in the press all the time and you are the centre of attention.
"They like that stuff."
Gradually, the tide of opinion is changing among Latin American coaches too, who are being seduced by the athleticism of Caribbean players and like the idea of having an international in their first team.
Britto has helped and his story is an encouraging one for Boatswain. The former Queen's Royal College student and Jabloteh and Connection player was also released within six months of sealing his first deal in Guatemala with Malacateco, which was also arranged by Ghirlanda.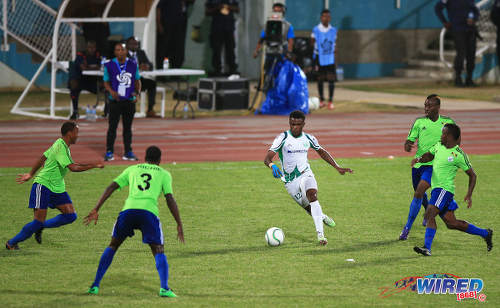 He did a bit better in the Mexico Third Division with Murcielagos FC. But the third time was the charm for the versatile frontman, as he helped Progreso to the Honduran final last season and was in the shortlist for the league's MVP award.
It was Britto's performances that cleared the way for Cyrus and Williams to sign with Honduran teams in the pre-season.
Britto's first Central American employers, Malacateco, might not be in the market for another Trinidad and Tobago player anytime soon, though.
Last month, FIFA ordered the Guatemalan club to pay W Connection US$120,000 in training compensation for Britto—although the player moved there at 23, spent barely six months and left without Malacateco getting a transfer fee.
By FIFA law, training compensation can be demanded until the end of the season of a player's 23rd birthday. Britto turned 23 on 4 July and the Guatemalan domestic calendar starts on 1 July.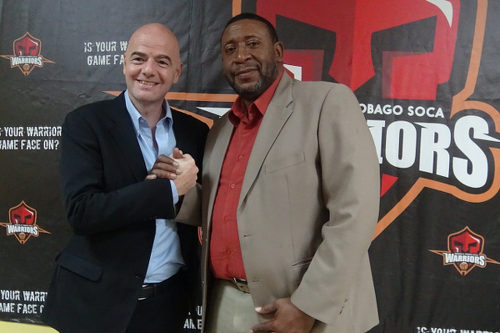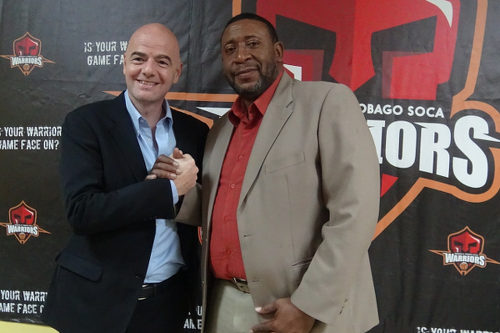 W Connection owner and Trinidad and Tobago Football Association (TTFA) president David John-Williams is a current member of the FIFA Players' Status Committee, which ruled on the dispute.
"Malacateco are holding fund-raising events with fans to try to raise the money because they are at risk of losing their professional status," said Ghirlanda. "That is a lot of money for clubs in that part of the world. Many teams in Guatemala will no longer touch players under 24 years old, especially from the Caribbean.
"[…] I do think it is very immoral for W Connection to ask a poor club in Guatemala to pay for a player whose level, as we know, is similar to hundreds of players which are regularly traded for free in the region."
Boatswain's own first professional deal ended without recrimination; a statement on the Alajuelense website thanked the players for their efforts and wished them success in their next projects.
Boatswain returns to Trinidad next week to join the Warriors for international friendly outings against Grenada and Guyana on 11 and 14 November respectively at the Ato Boldon Stadium in Couva.
No doubt, he will be hoping for an early return to Latin America.