At a very early age my parents, who were unable to read and write, stressed education as they understood it to be the future. The then Prime Minister, Dr Eric Williams, reminded us that "the future of the nation is in the book bags of the children." This was the early 1960s—and it is a statement still frequently cited.
Fast-forward to 2017 and what we have are major challenges in education where those in authority, many of whom would have benefitted from  "free education" then, seem hell-bent on frustrating others from obtaining a higher education. They evidently don't understand the concept of "educational inflation," where what five passes could get you years ago is barely accessible with a bachelor's degree in today's world.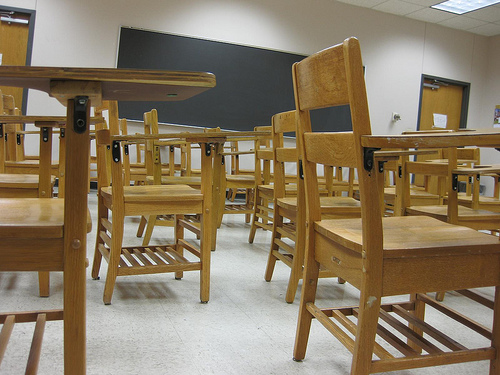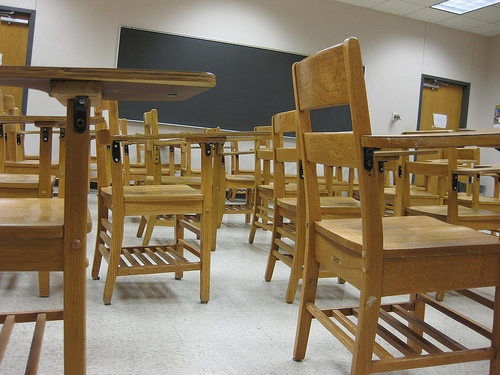 This nation has lloked on—helplessly I may add—at efforts to dismantle improvements in the lives of citizens, especially as relates to obtaining a tertiary level education.
The powers-that-be have consistently demonstrated their myopic view on what is required to develop a nation. It has become abundantly clear that the ratio of stadiums to population is more important than an educated population. That all these stadiums remain under-utilised seems to be of no real concern to officialdom.
They fail to understand that a rising tide lifts all boats. They have failed, collectively, to comprehend that education is not a cost but an investment and that an investment in the population is the best investment any nation can make. And that such an investment yields the greatest returns.
What we experience afterwards, like the brain drain, is different.
That this regime has seen it fit to slam shut the GATE in the face of citizens over-50—the citizens who struggled to make ends meet a generation ago when, through no fault of their own, tertiary education was never within their reach—is further evidence of their short-sightedness.
They have failed to recognise that it is we and our fore-parents—those who struggled from sun-up to sundown—who were the ones on whose backbones this nation was built.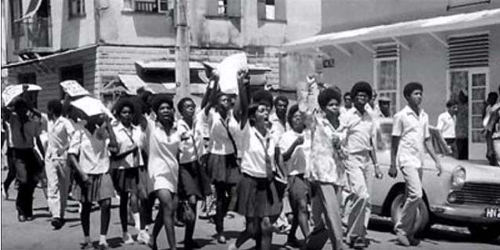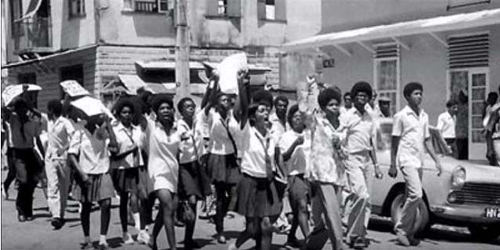 But when politics enters into the realm of education—in this dysfunctional two-party system where it has been long recognised that there is no fundamental difference between those dressed in red and in yellow, including the tribal discord sown by the mis-leaders of both sides—I am reminded of the proverb which says, "When elephants fight, it is the grass that suffers."
A friend of mine continuously reminds this nation of the Chinese proverb about planting a tree: "The best time was 20 years ago; the next best time is today."
So today as our citizens, particularly the younger  ones, clamour for tertiary education in a world where "five passes"—like our dollar—have no value, those who have been begging to lead this nation have a moral, and social responsibility to respond to that call and find the resources to make tertiary education a reality.
Failure to do so today will mean finding the resources later on to deal with the social fall-out like the poverty, crime, teenage pregnancy, drug abuse, etc.…
Education, Mr Minister of Finance  and Mr Minster of Education, is not a cost but an investment. In contrast, CEPEP and URP are costs. If funds be found for the latter two—to purchase hotels in Tobago and build a stadium in Diego Martin—then monies must be found for education.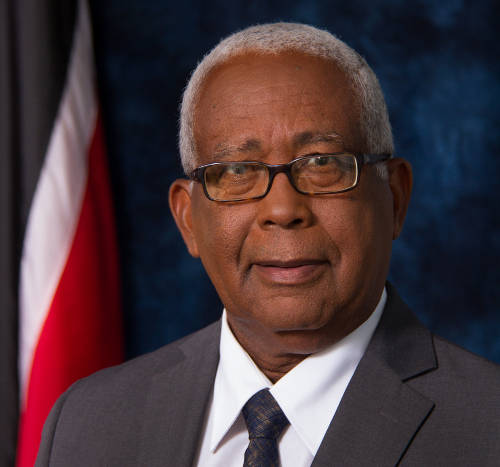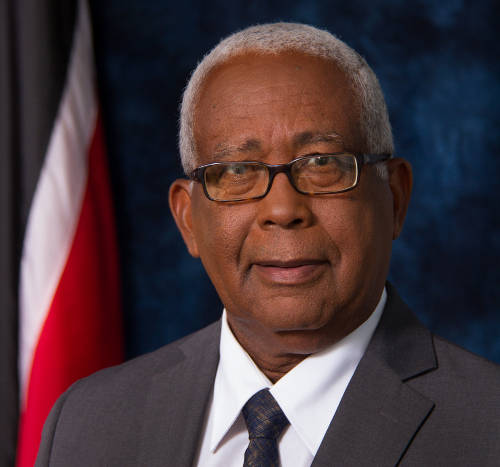 What Dr Williams said years ago was more recently reiterated in song by Jamaican dancehall bard, Richie Spice: "If education is the key, then tell me why the bigger heads a mek it so expensive fi we. Give them the key, oh, set them free…"
We were recently provided with some numbers on the cost of housing men in Remand Yard.
Educate our people now and set them free or find the money later. Show the nation that you are serious about proper governance. And save the politics and the sorry excuses about the nation not having funds.
When $125M can be found for "flood victims" even before the water recedes, funds must be found for education.