Monday was the anniversary of that infamous jailbreak, two years ago, and I should originally have submitted this piece to be published on that day. But I think that it's better if it appears today, between that 24 July anniversary and the anniversary of another infamous episode in this country's history, the 1990 Coup.
Better sandwiched between the frying pan and the fire, between a marabunta and a jep nest, PNM and UNC, syphilis and gonorrh…. I think you get my point, which is about keeping things in proper perspective.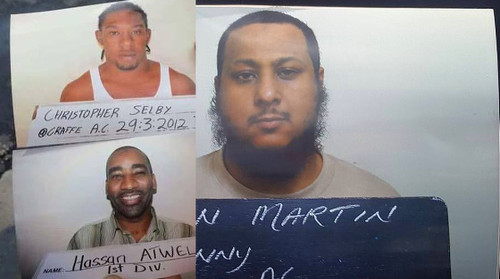 What really can I say about the jailbreak and the organised criminality of which it was a manifestation? What can I say about the coup that some people claim ushered in the kind of violence that was exemplified by the jailbreak?
Well, for starters, it is very wrong—maybe even dishonest—to claim, with straight faces as some supposedly learned people have said, that the current level of savage violence stemmed from the 1990 Coup or the 1970 Revolution.
Why do Trinis just LOVE to explain stories from the middle of the book?!
Another point needs to be made immediately. Based entirely on my own assessment of the types of weapons and tactics used, those two events represent a warped democratising of the tools and the application of violence—previously monopolised by the armed elements of the State—by a section of citizens of the marginalised lower strata. They bought into certain toxic ideas which the old elites instilled in the new ones, the tainted legacy Helon Francis sang about a couple years ago.
Look, Handwringers, you need to face some unpleasant truths about this place, each one interwoven with another, which may be why they are hardly ever faced.
First—most people already know this—a lot of the crime isn't necessarily unorganised. Both the jailbreak and the coup point very clearly to perverse partnerships that span the distance from the lowest level up to people who have façades of respectability in society. How else did weapons and explosives get smuggled into a jail, let alone the country?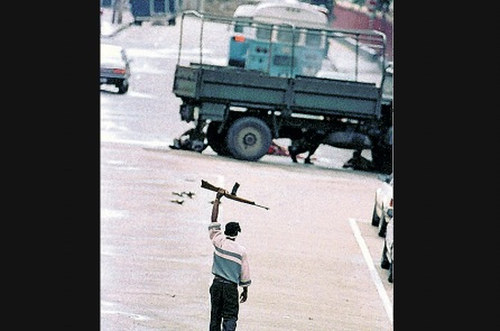 Of course, one can argue that many prison and Customs officers come from the same 'high-risk' communities as the criminalised elements (NB: the two extra' syllables on 'criminal.' More on that some other time.) That is certainly a factor, but it still begs deeper questions that lead all the way back to the fact that this is how it has always been because ours is a society built by and for criminal enterprising. And that's what we all need to come to terms with.
This is gangster culture from the root to the fruit. From the time Iere was colonised by the Euros and turned into an export processing zone, the need for the plantation society—large, mainly un- and semi-skilled labour force educated only so far as to operate whatever machines were needed to transform raw products into processed goods for export—had to normalise physical and psychological violence and inequity.
You need to deal with the reality that you live in a society where the central ethos has always been to get rich and then get out. And however you do it, that is the moral way. Whoever get lick up, get lick up, daiz how it is. In any case, there are some people who by nature are only good enough to work hard for others.
With that mindset, you find yourselves with elites who do not feel any real sense of citizenship, any sense of belonging, but a desire to just exploit the situation existing where they are while they look longingly across the seas to where they really want to be.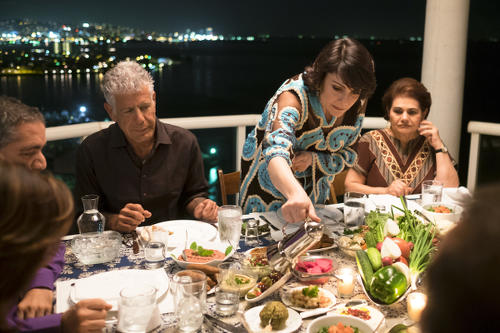 But on the other end, there's that other group who also feel that way. However, they were never made to feel that the institutions and the wealth of the land in which they live were built for them—and the truth is that, in this country, they weren't. (Read David Trotman's book on crime in 19th Century Trinidad). Them is just to work and wuk hard. That vulnerable un- and under-employed, marginalised section of society ends up as prey to the more crafty, manipulating elements of the society who wear suits and/or robes.
For all the xenophobic and racist content in his writings, Raymond Ramcharitar has a valid point when he argues that the riots of 1881 and 1903 were more about the manipulation of the seething resentment in the labouring class by a self-serving middle class.
How does one not see some connection with the events of 24 July and 27 July and gang rivalry of our own times?
That is not to justify the "Well, it was always so, we cyar change dat" attitude and it's certainly not to glorify violence. But leh we face the root of the problem for once, nah! And the root of the problem lies in our cultural normalisation of violence and impunity by certain elements in the society.
If you want to do something about rising crime, you have to start by finding ways to expose the society's "respectable" who have other links that aren't. Some of them are really getting scared now; the ease with which high-powered weapons and communication can be acquired means that now that marginalised element can address their history of rejection in a most destructive way.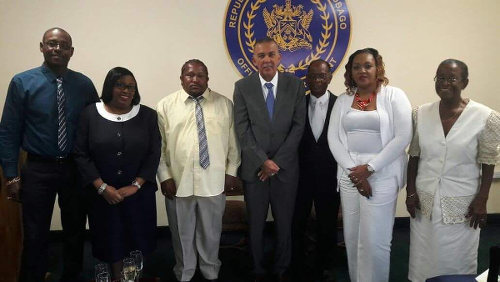 So how long before they show they no longer need the hidden hands that have been feeding them since the 19th Century?