It is Thursday evening on TV6; Shonda Rhimes, Viola Davis and Peter Nowal are getting away with murder.
So too is Desha Rambhajan.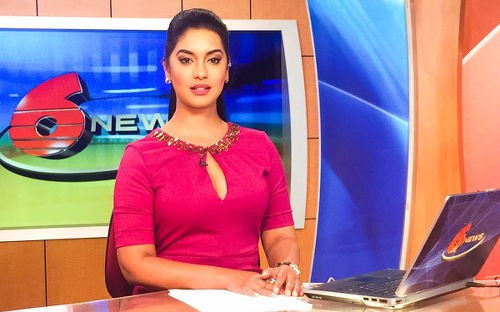 The 7pm news anchor, easy on the ear and on the air, announces to her listenership that a Sangre Grande man has been charged with six offences, "one of them including robbery."
Whaaaaaaaaaaaaaaaaaaaaat, Desha? Come again!
To be fair, Rambhajan must have had an off-night; the lady is a definite improvement on her predecessor, whose command of language and, worse, information, was, to put it kindly, not the best. In that regard, she (the predecessor) resembles the same channel's sports presenters, who habitually butcher syntax and particularly people's names ("Andre Bocard," "Marissa Aguilleira," "Stephanie Taylor," "Marin Sillick" and Garbeen Muguruza).
And the presenter who had the task of informing the Sunday listenership that the National Women's Senior Team coach's contract had been, as the Wired868's Editor's story put it, "terminated for just cause." However, although the Italian has been serving national football now for just about six months, our Lady of Sunday called the now ex-coach "Carolina More race."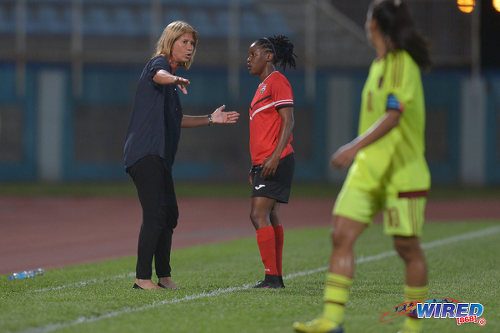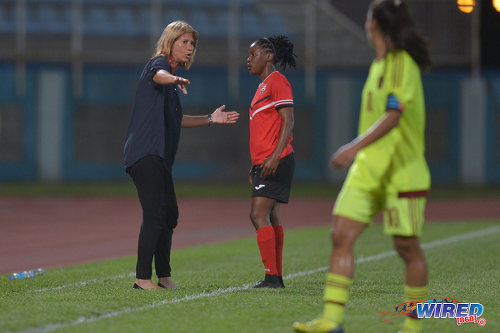 But there's worse. Remember when a former smooth-as-silk Brazilian football captain died? Our Lady of Sunday informed us of his passing, making his name rhyme with Allan Bates or Bill Gates.
"So-crates," she called him!
Now it is true that Socrates is a Greek name and it's easy to get tripped up by the names of, for example, synchronised diving partners Michail Nektarios Fafalis and Stefanos Paparounas or gymnast Vasiliki Millousi or pole-vaulter Nicole Kyriakopoulou or paralympic athlete Grigorios Polychronidis.
But Socrates? I mean, can you be a nurse and never have heard of Sigmund Freud? Or a teacher and have no idea who Jean Piaget was? How can you be in journalism and not have heard about the Greek philosopher?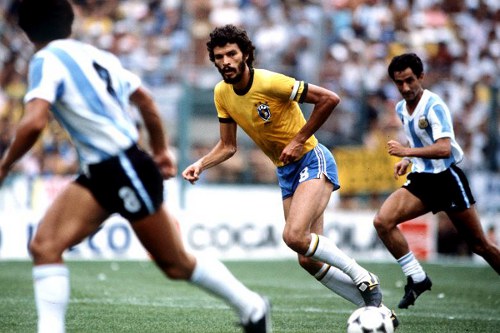 The questions were intended to be rhetorical but it strikes me now that, in this banana republic, all three are not. Here, it's easy to land a job as a television presenter if you have a face that might launch not even a thousand ships but maybe just a little barge.
Or as a radio presenter if you have a half-decent voice and/or a really good American accent.
Which brings me to the two gentlemen whom I really proposed at the outset to highlight today. Conrad Parris and Rennie Bishop are two 107.7FM's personalities who are much more than deejays because they do not just play tasteful, likeable music. Both talk a lot and both are, in my view, among the best users of the Standard on local radio.
But, surprise, surprise, they're not perfect.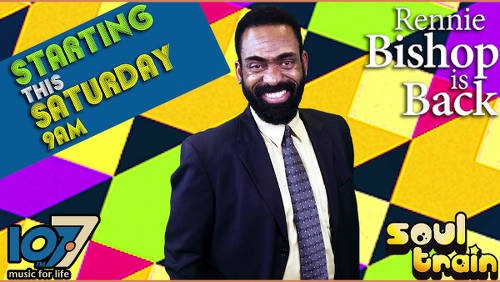 Not for the first time, I recently heard Rennie B use a word that I had previously heard often on the Guardian Sports Desk and repeatedly on i95.5FM. It's either (a) "prioriterise" or (b) "prioritarise." You're free to take your pick but the correct answer is (c) none of the above.
David Jessop, who knows English and many other things besides, wrote this in one of his columns on the Express' op-ed page some time ago: "…she said that its aim is "to promote policies that prioritise the island's youth." Four syllables, not five.
Don't expect any help, by the way, from Minister of Finance Colm Imbert. Not sure which spelling he would choose but he also used the word in Parliament the other day, complete with the extra syllable. His uncle, who occasionally writes on language in one of the local dailies, must have blanched if and when he heard his nephew's mistake.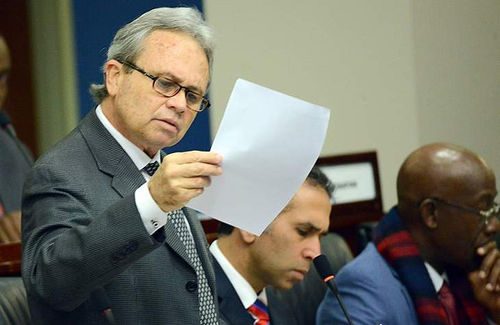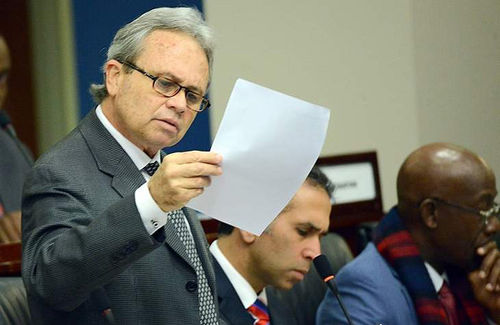 My instincts tell me that I would be a lot better off without Colm. But if you're also a taxpayer or have had to apply for forex recently, you probably have your own opinion on that issue. I am, however, quite certain that my world would be a lot poorer without Rennie B and Michelle Borel's "Morning Drive" and Conrad's "Lunchtime."
This is probably the proper place to confess that I firmly believe people are more prepared to accept polygamedia than polygamy. So I plead guilty to the former. But is it really polygamedia if you read the Express, listen to i95.5FM and watch TV6? I'm not sure.
Thank God for 107.7.
Anyway, to get back. Here's Conrad talking: "The first person to call in and say the access phrase correctly, your name goes into the pot."
That's a perfectly good sentence if you tack  these three words on at the front: "If you are…" Without them, I am not at all certain that the sentence passes muster. Or would have passed muster in the T&T in which when I grew up eons ago.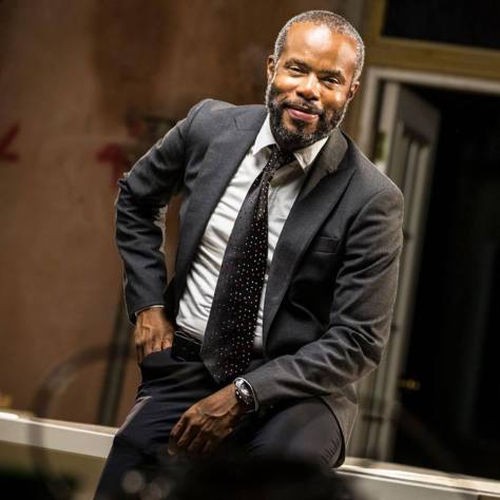 But in late April and early May, Conrad was saying that over and over again every day when doing the "Things Mother Used to Say" Mother's Day promotion. And to make matters worse, he introduced the promo with the following 11 words: "Does your mom say—or used to say—things like that?"
It gets worse. Prime Minister Keith Rowley and his money man Imbert keep reminding us that these are austere times—why deh cyar jest say "guava season" like everybody else?—and Rennie B and his fellow managers are listening. So, instead of getting Conrad to do a whole new promo for what is the same old unchanged competition, they merely dusted off the same old 2016 version and served it up again in 2017.
With the obvious error uncorrected.
But who cares? The talk radio callers aren't put off by it; do they even notice? I doubt it. Standards, more often than not in T&T nowadays, takes a singular verb—and almost always carries a capital S!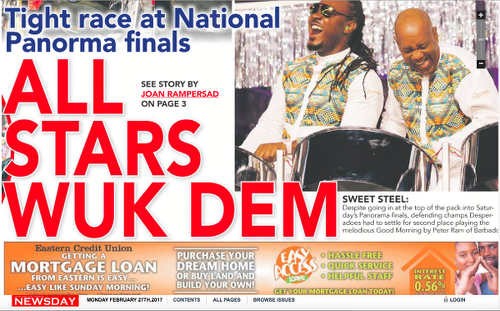 Anyway, let's wait and see if anything changes in 2018. If 107.7FM damblays the same old flawed promo next April/May, please make a note to give Conrad a call at 628-9107.
And prioritarise it; remember that your mom does used to say things like "Doh put it off fuh tomorrow if yuh could do it today."