Remember the old adage, "rain only stops cricket?"
And certainly scores of sports fans from all around the globe would have been left bitterly disappointed if the ICC Champions Trophy between Pakistan and India was halted by some 'blessings' from the heavens on Sunday.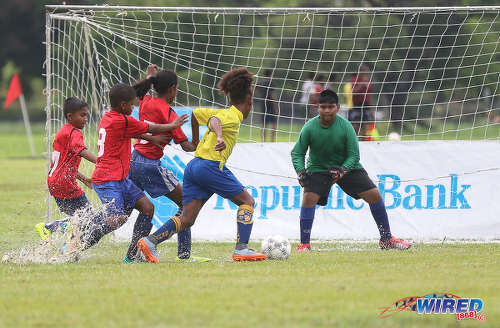 Well, the wits of the organisers and participants of the Republic Bank National Youth League (RBNYL) were certainly tested as they got bountiful blessings from the skies above on Saturday 17 June, as heavy afternoon downpours poured down on the national quarterfinals at the Queen's Park Savannah in Port of Spain.
There were impressive wins for Trendsetter Hawks (Under 11) and Central FC (Under 13) while Santa Cruz FA (Under 13) earned a hard-fought penalty shootout victory in a tense affair against Cunupia Extreme—or at least the Santa Cruz boys thought they did.
In what was easily one of the most gripping games on a rainy day in Port of Spain, Santa Cruz topped Cunupia on penalty kicks after a 1-1 finish in regulation time. However, the Santa Cruz youngsters will have to dust themselves off and try their hands another time as an All Sport Promotion representative reliably informed Wired868 that the team was disqualified for the use of an unregistered player.

Cunupia, who are on somewhat of a fairytale run after miraculously turning around their fate on the last day of the East Zone prelims on Saturday 10 June, took the lead through Thierry Charles in the sixth minute.
However, this encounter—or the day on the whole—was not one for intricate ball movement or fancy tricks. The main objective for the players was to keep the ball out of the many puddles and muddy areas and as far from your own goal as possible.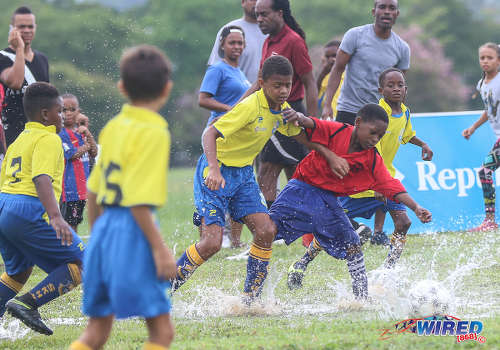 If the action on the field was intriguing, then the activities on the sidelines weren't too far behind as match officials had a challenging time in preventing spectators and coaches from encroaching on the sidelines. Cunupia coach Dave Quamina is not known for keeping to himself and he kicks every ball from his coaching area. His management style is a bit aggressive for some though, and it's fair to say the coach is rough around the edges.
"Aye bring the ball out the water boy," Quamina shouted, as Charles was about to take a free kick.
Hilariously, Quamina soon had an echo chamber on the sidelines as the Santa Cruz Under-11 players started mimicking his every move. And the Santa Cruz supporters' smiles widened when Nickolai Manswell slotted into the net following a corner in the 27th minute.
Santa Cruz dominated play for much of the second half as Kyle Dass and Jamal Perouse both had glorious chances to bury the game in regulation time. However, it took a shootout to separate the two teams and Santa Cruz went perfect from the spot for a 3-nil scoreline.
The Santa Cruz players flattened their goalkeeper as they congratulated him for his three saves. However, the youngsters would be floored today when they learn that an unregistered player would cost them a chance to advance to the national semifinal round.
What a shame!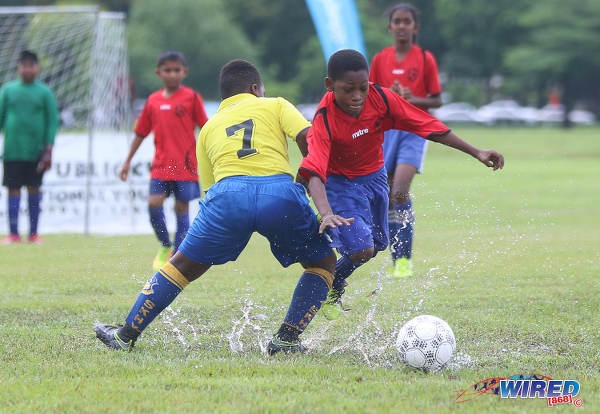 Another penalty shootout was in the offing in the scoreless Under-15 encounter between RSSR and Crown Trace and RSSR, a Laventille-based team, progressed to the semifinals after eking out their opponents 7-6 from the spot. They will be joined in the Under-15 semifinals by Queen's Park Cricket Club (QPCC) and Trendsetter Hawks.
QPCC edged out Jaric Titans 1-nil in Tobago while Trendsetter turned back Santa Rosa with a 5-2 whipping. The other Under-15 semifinalist will be decided on Thursday at the Ato Boldon Stadium in Couva when Petrotrin Palo Seco and Police FC do battle from 6pm.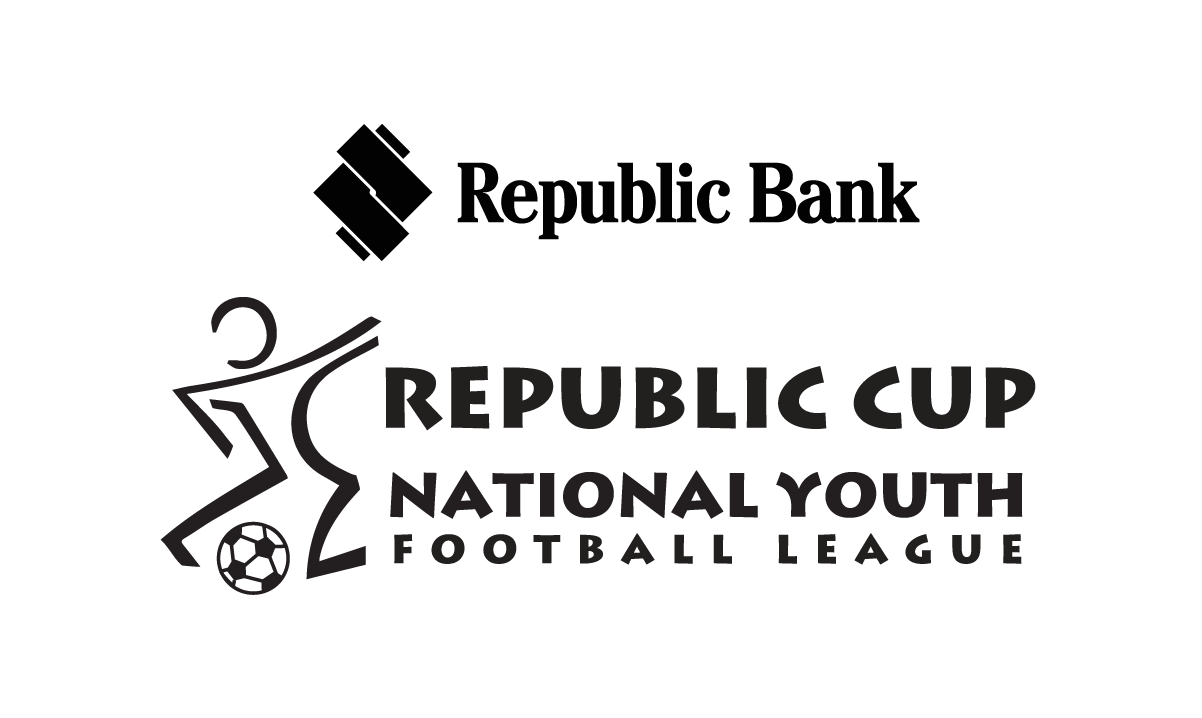 The two sets of teams will hope that their encounter can be concluded on the second time of trying, as their game on Saturday 10 June was prematurely stopped after their playing field was deemed unsuitable for play by the match officials. After the heavy showers had settled, a stream of water flowed right through the centre of the playing field.
"It's like the river Jordan out there," said one official. "No football can play there."
Meanwhile on the Under-11 field, goals were flowing as Trendsetter Hawks, steered by coach Anthony "Dada" Wickham, showed that the rain was not the only relentless force that day as they mauled Trincity Nationals 7-1.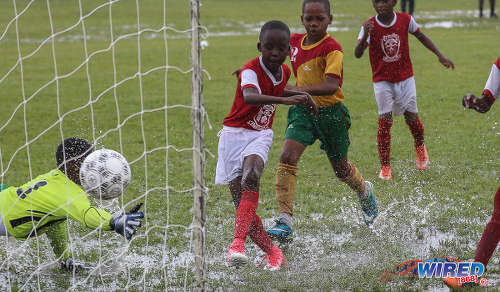 The Hawks will be met by Defence Force, QPCC and giants San Juan Jabloteh in the Under-11 semifinals. Defence Force defeated San Fernando Soccer Academy 2-nil, San Juan outlasted Santa Cruz FA 2-1 and QPCC blanked Jaric Titans 3-nil in Tobago.
Defence Force won their quarterfinal match by two goals but it really should have been more. One player in particular, Tau Lamsee, caught the eye as he terrorised the San Fernando defence all game and eventually notched a well-deserved goal in 44th minute with an effort from a tight angle.
The Under-13 division really seems to be where the drama is at though, as the semifinalists advanced under a few unique circumstances. Cunupia Extreme were not the only team to benefit from their opponents' off the field issues, as FC Santa Rosa progressed after St Madeline Strikers failed to turn up in time for their 11.30am encounter.
The Strikers supposedly had transportation woes and reported that their arrival would be tardy due to the shutting down of their initial maxi taxi. However, after a grace period of 30 minutes with no Strikers in sight, Santa Rosa were awarded the semifinal spot.
Santa Rosa hope to get to Under-15 semifinals via a technicality too, as they protested their 5-2 loss to Trendsetter Hawks on Saturday. The "Big Cannons" claimed that Hawks players Josiah Edwards and Antonio Chee Ting, who are both members of the Trinidad and Tobago National Under-15 Team, have simultaneously represented Jabloteh in another competition.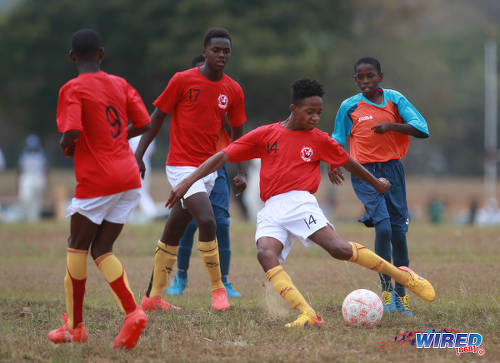 Hawks disputed the charge and the issue is before tournament organisers, All Sport Promotion, at present.
Central FC and Trincity Nationals came to play in the Under-13 division though, and the young "Sharks" emerged 5-2 victors after a very polished performance. It was as bleak an afternoon as you could find but Central's Abdul-Quddoos Hypolite shone as bright as a diamond.
Formerly of Trendsetter Hawks, where he caught the eye of Wired868 two years ago, the diminutive Hypolite was not deterred by the conditions as he was a menace down the left flank and grabbed a neat double inside the first 14 minutes. His first goal was particularly impressive as he headed in from a corner despite being the smallest person on the pitch.
Central moved the ball with panache, despite the soggy field, and were 4-1 up by halftime as Daylon Riley and Shevaughn Dennis added to Hypolite's double. The action was more sedate in the second half as the teams traded a goal each to bring the match to an end.
"I think the win was a good win and a deserved win," said Central coach Sheldon De Freitas. "Just as you mentioned earlier, our team tried to put the ball on the ground and play that positive, constructive, attractive kinda football. The ground condition changed as the weather changed and we had to play a different kinda game which is not really conducive to our style.
"But nonetheless we had to adapt and we came out successful all the same."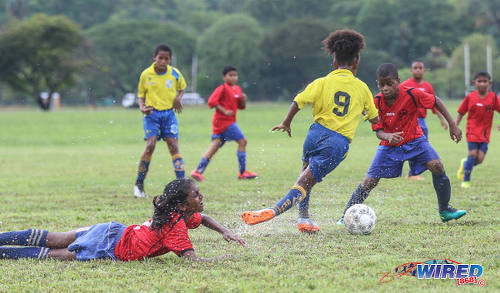 With Trendsetter, Cunupia and Santa Rosa waiting in the semis, De Freitas is not about to count his chickens before they have hatched.
"I expect every game at this stage to be a challenging one you know," said De Freitas. "Because at this level we have a lot of talented youths all over Trinidad and some coaches are really trying to harness their talent, so we do not underestimate any opponent.
"We watch every opponent as a formidable one but we are hoping to come out and conquer all the same."
Republic Bank National Youth League Quarterfinal Results
(Saturday 17 June)
Under-11 Division
San Fernando SA 0, Defence Force 2 (Kymani Holder 9, Tau Lamsee 45);
QPCC 3 (Thomas Decle 23, Caden Trestrail 40, Luke Correia 47), Jaric Titans 0;
Trendsetter Hawks 7 (Russell Francois 8, 10, 15, 20, Zion Marley 28, Hasheem Hill 31), Trincity Nationals 1;
Santa Cruz FA 1 (Jadiel Joseph 6), San Juan Jabloteh 2 (Raheim Mohan 16, Lindell Sween 43);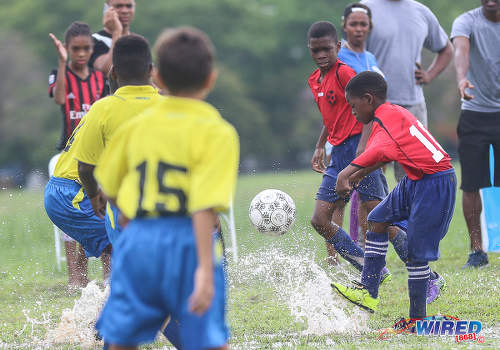 Under-13 Division
St Madeline Strikers 0, FC Santa Rosa 3;
*–Santa Rosa won by default as St Madeline did not show up for the game on time;
Santa Cruz FA 0, Cunupia Extreme 3;
*–Cunupia won by default as Santa Cruz fielded an unregistered player;
Trendsetter Hawks 1 (Hackim Elliotte 33), Jaric Titans 0;
Central FC 5 (Abdul-Quddoos Hypolite 3, 14, Keshawn Lashley 21, Daylon Riley 8, Shevaughn Dennis 20), Trincity Nationals 2 (Jovon Gomes 48, Romario Nelson 38);
Under-15 Division
RSSR 7, Crown Trace FC 6.
*–RSSR won 7-6 on kicks from the penalty mark after a goalless draw;
QPCC 1 (Arion Henry OG 28), Jaric Titans 0;
Trendsetter Hawks 5 (Malachi Celestine 35, Josiah Edwards 53, Daniel David 64, Christian Smith 65, Kaihim Thomas 76), FC Santa Rosa 2 (J Thomas 19, 79);
Remaining Republic Bank National Youth League Quarterfinal Fixture
(Thursday 22 June)
Under-15 Division
Petrotrin Palo Seco vs Police FC, Ato Boldon Stadium, Couva, 6pm.