The Guardian's Jensen La Vende tried very hard to take the emotion out of his lead story in Wednesday's paper and make it an inoffensive, completely objective news report that wouldn't mash nobody corn. And the Express' Michelle Loubon tried no less hard to avoid using the obvious word.
But it was clear that, speaking to the media in lecturing mood under a tree up at Mt St Benedict, Roman Catholic priest Father Clyde Harvey hadn't been able to resist delivering a sermon.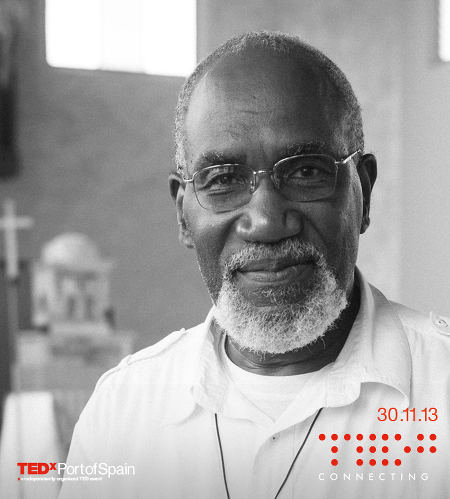 "The most sinful people are those at the top," Loubon reported the good Father as saying, "who have enough and yet want more for themselves. And those who are elected to serve us seek their own means."
Full disclosure: I have an unhealthy disrespect for Roman Catholic priests. Don't blame me; I have a decades-long association with secular QRC and I also have quite a few friends who have had a long association with denominational CIC. In addition, I am an avid newspaper reader.
'Nuff said.
However, there are a couple of Catholic priests who have earned my respect. If Knolly Clarke, of Abu Bakr 1990 Coup fame, were Roman Catholic, my list would be slightly longer. Number one on that list is the late Gerard Pantin, whose hugely important but largely unsung work with Servol puts him in a class of his own.
And bringing up the rear at number two is, of course, Father Harvey, whose work on the ground in what used to be called the "depressed" areas of Port-of-Spain and environs earned him Monday morning's visit by three thugs.
Two of the assailants were "stupid little boys." Father Harvey seems quite certain that the shot was called by the third one, one of the criminal kingpins who, according to Police Youth Club head Derrick Sharbodie, now appear to feel that the good Father is somehow encroaching on their turf.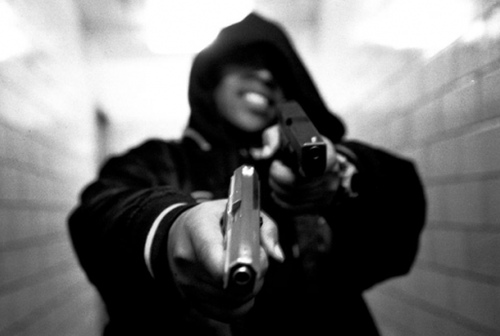 I didn't think for one minute that the attack that targeted the good Father in his church in Gonzales was an accident or mere coincidence. But it hadn't occurred to me that some Mr Big, feeling himself somehow threatened by the priest's ongoing anti-crime ministry, might have sent in two young enforcers to do his dirty work and deliver the message that the good Father had better shape up or be shipped out.
Perhaps in a cask or, if need be, in a casket.
According to the good Father, the plan was to accommodate him first in a car trunk. But he made his would-be kidnappers think twice by laughing at the suggestion that he was worth a mere $50,000—which the Church didn't have anyway. And then he probably put the fear of God into them by subtly suggesting that he was such a big man that, stuffed into a car trunk, he would probably die.
And his blood, horror of horrors, would be on their hands.
Even "stupid little boys" who don't know the difference between a pastor and a priest know that in T&T crapaud smoke yuh pipe if yuh "kill priest." So they used the good Father's phone, he reported, to call their Mr Big and get him to come and make an on-the-spot assessment and perhaps bloody his own hands.
Fr Harvey said that the young people "have grown up blaming the criminals for the deaths of their fathers and the subsequent abuse of their mothers" and they are "angry, uncaring and ruthless." But it's not their fault; blame the society that "did not care for them (enough) to help them to help their mothers."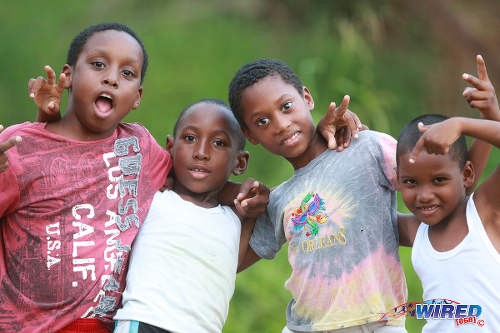 He slammed Mr Big and his ilk for using "stupid little boys […] as tools." And he singled out for special mention all the big sawatees who occupy positions of economic and political power in the country and strive only to feather their own nests.
"The vast majority of people from top to bottom are mostly about money," he said. "[…] and, with the oil price down, we can't manufacture easy money (for) those who want easy money."
"Crime has become a business," the good Father continued. "[…] the business of those people who will reap more profit if there is crime."
You may or may not get classy from a man of the cloth but you don't expect racy. Forthright to a fault, Fr Harvey doesn't surprise, saying that "some […] look at them as little black boys who should go to Hell," and warning that "those who are currently bleeding the society"—he didn't specifically mention white-collar criminals—"will get there before them."
Neither the Express nor the Guardian highlighted it but the good Father had a word or two for the media. He used different words but he seemed to be echoing the lament by Singing Sandra  in "Voices from the Ghetto" that notes how "often their tragic story brings a journalist glory."
As I read, I couldn't help but imagine a loud speaker perched above the St Benedict's Church blaring out Sparrow's "Good Citizens."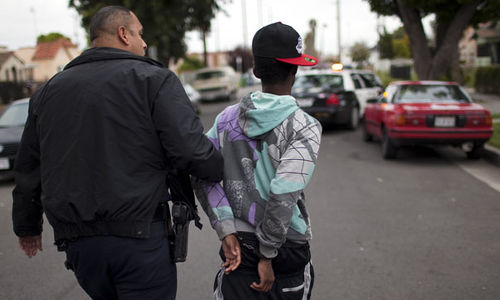 And another at the back of the pavilion that stands on the public playground lower down the hill from which wafted up as counterpoint to Dr Bird's lyrics, the strains of Gypsy's "Little Black Boy."
Loubon's story managed, I think, to capture the essence of the sermon but the "STUPID LITTLE BOYS" that adorned the Express' front page didn't do it for me. I think La Vende's editor upstaged his Independence Square counterpart with his "PRAY FOR THEM" headline. To my mind, it captured in black and white the real message coming from the good Father about the myriad bandits in T&T, masked and unmasked, in high places and in low, in churches and in cabinets, in presbyteries and in parliaments and in political parties.
What a pity (s)he didn't think of adding the word "ALL."
Then even those who only read headlines might also have got the message about whom the good Father truly holds responsible for this reprehensible early morning attack on God's servant.