We had two hugely important games this past week and we lost them both. Playing away to the USA and Costa Rica was always going to be a tough test but did we actually do as well as we might have? Let's have a look.
I am sure Dennis Lawrence, the coach, feels we should have got a result from both outings. Looking at social media, many fans also seem to think we should have got at least a point in both games.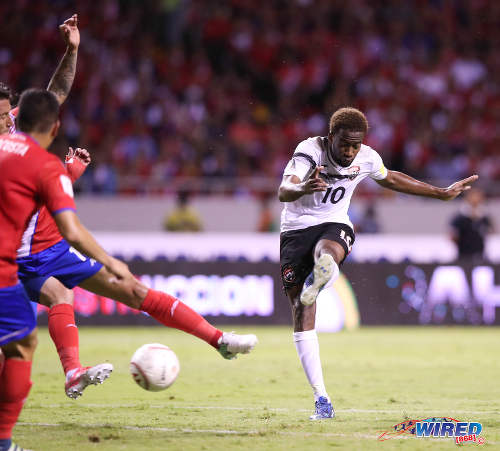 The USA team is by no means their best squad but they are still good. They are tactically good and they also have the wonderfully talented Christian Pulisic in their line-up. But they were quite flat during the first half and we really missed a golden opportunity to take something from the game.
We could so easily have taken the lead when Kenwyne Jones' header came off the top of the bar but let's be honest, we were never in control of the game. Our goalkeeper, Jan-Michael Williams, was much, much busier than Tim Howard in the American citadel.
In the end, the USA deserved their victory as they had far more quality in midfield and in the final third. And we never got control of Pulisic with the result that he ran the show.
As is the case with the USA, we have an abysmal record against Costa Rica. The Ticos appeared nervous for some reason but again we failed to capitalise. What is clear, though, is that the pressure during these qualification matches is real enough to affect even a fluent side like Costa Rica.
We passed the ball well and, over the last two years, that's an area where we have improved as a team. Stephen Hart was the architect of this mindset and it has continued somewhat under Dennis Lawrence although we are terribly sloppy at times, as was the case with Hyland when the USA scored their first goal. Hyland is a talented player but he needs to concentrate better and be tighter in possession.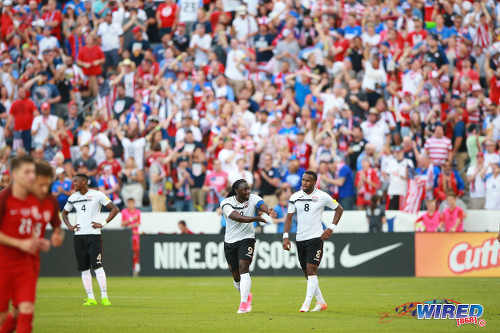 We should have had a penalty but, to the dismay of 1.3 million people, we didn't get it. I am still more than a bit surprised by that. Although it looked as though the referee's view might have been obscured, I felt that the linesman did have a clear view and should have seen it.
I am going to be brutally honest here as it makes no sense sugar-coating anything. I don't understand why so many people are saying that we are doing so well. We are not. True, we are passing the ball a little better and that's good to see but we still lack quality in the final third and, most importantly, our concentration is simply not good enough.
What I find most disturbing and really unacceptable is our inability to defend against set pieces. This tells me that players are not concentrating and not sharp.
I just couldn't believe my eyes when, in the first minute in San José, we conceded on the near post from a corner. That's unforgivable anywhere but especially away from home! Were I the coach, I might have been sorely tempted to collar someone.
A quick look back at how poor we have been as a team at defending against set pieces: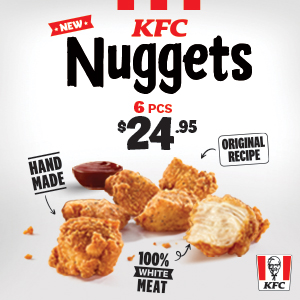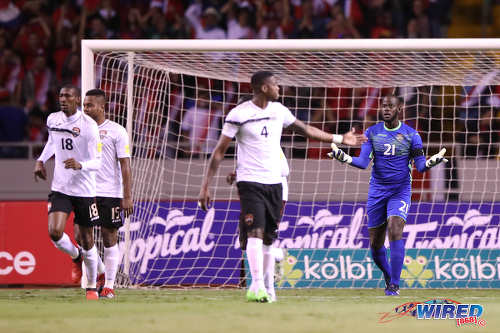 27 May 2016: Uruguay 3, T&T 1. The second goal came from a corner.
3 June 2016: China 4, T&T 2. We twice conceded goals from set pieces, a corner and a free kick.
8 January 2017: Haiti 4, T&T 3. We conceded a goal from a quick free kick in the 20th minute and the second goal came thanks to a near-post header off a corner. Another header from a corner was cleared off the line, sparing us more blushes.
28 March 2017: Mexico 1, T&T 0. Not for the first time, the goal came thanks to a header on the near post from a corner.
13 June 2017: Costa Rica 2, T&T 1. Mere seconds into this most important game, we give up a goal from a corner, another near-post header. That's shockingly poor defence!
As that short history of our recent performances shows, we have been abysmal when defending against set pieces, very poor marking and lack of concentration evident. What is truly troubling about this observation is that all the teams in the Hex now know about our weakness from set pieces.
They know that, to beat us, they don't have to carve us open or break down our defences. To have a good chance of scoring, they merely need a corner or free kick out wide.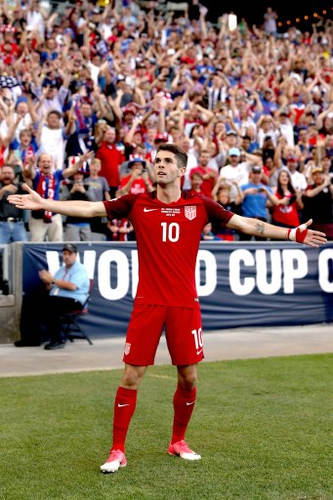 So yes, we are passing the ball much better. That, however, is only one facet, only a fraction of the game. We absolutely need to make it more difficult for teams to score. It is something that must be corrected in a hurry.
Fortunately, the manager was a very able defender in his day and he has at his disposal on the technical staff, Sol Campbell, who is right up there with the best of them when it comes to defending.  So Coach Lawrence will have his hands full but, between himself and the former Arsenal standout, they have to find a way to help these boys improve on that aspect of their play.
It is important to note that we don't create a host of chances or open teams up in open play so one has to wonder where the victories we so desperately need are going to come from.
All in all, then, we need to improve very quickly. In my opinion, the boys can all improve their performances by at least 25% and we have to hope that, in addition to the positive stuff they are getting from the technical staff, they are all doing their own personal analysis of their own input and the team's play.
If they all do this essential work and produce the goods, we may still have a fighting chance to make it to Russia next year.