Former West Indies Players Association (WIPA) president Dinanath Ramnarine appears set to replace Michael Phillips as chairman of the Sports Company of Trinidad and Tobago (SPORTT).
Phillips quit the role on Monday after complaining that his responsibilities had become too distracting to his business. However, Wired868 was reliably informed that the businessman and former national cyclist was frustrated by his strained relationship with Sport Minister Darryl Smith.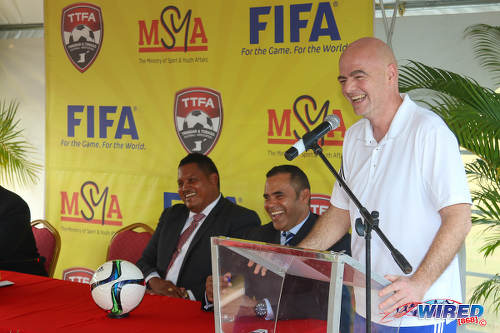 The final straw for Phillips and Smith came over the Brian Lara Stadium in Tarouba when the then SPORTT chairman was chastised in front of his colleagues for speaking to the press on the controversial Sachin Tendulkar Stand.
Smith allegedly insisted that he alone should speak on the Lara Stadium and hoped to ride out of the controversy in silence while Phillips thought otherwise.
Ramnarine, whose imminent appointment was revealed in a tweet by Trinidad Express investigative journalist Asha Javeed, could not be reached for comment. Neither SPORTT nor the Ministry of Sport has confirmed whether Ramnarine will take up the post. However, a sport insider confirmed that the 41-year-old former West Indies cricketer has accepted the job and is likely to begin his duties as early as next Monday.
Ramnarine's fractious relationship with the Trinidad and Tobago Cricket Board (TTCB) in general and the TTCB president Azim Bassarath in particular is sure to come under immediate scrutiny, though.
At present, Ramnarine is part of a team which has challenged the TTCB's constitution in the local court. The current cricket constitution allows outgoing executive members to vote alongside clubs at its elections. It means, technically, the TTCB executive starts with 12 votes.
At the 2013 TTCB election, Bassarath beat Ramnarine by 28 votes to 20.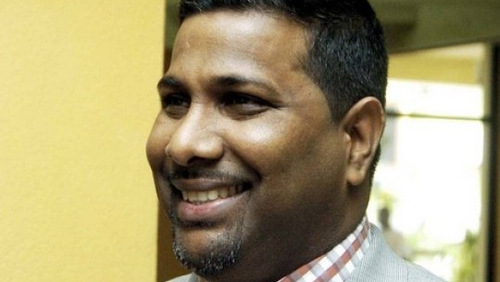 Six months ago, Bassarath responded to Ramnarine's criticisms by referring to him as a "runaway train which will soon derail" while TTCB executive committee member and ex-Sport Minister Manohar Ramsaran described the former WIPA boss as a hypocrite, petty tyrant and would-be dictator.
Ramnarine, who won critical acclaim for his success at the helm of the regional cricket players' union, will not have long to wait before he meets Bassarath and Ramsaran in his new capacity as SPORTT chairman. His first major duty as chairman will almost certainly be the May 13 official opening of the Lara Stadium, which has already been a cause of tension with the TTCB as well as a sore point for the PNM administration after lengthy delays and massive cost overruns.
Smith was left with egg on his face this week as, after he announced that Tendulkar would play in the opening of the Tarouba venue, the iconic former India cricket star said he was too busy.
It is uncertain how the Government will deal with the matter of Ramnarine's suit against the TTCB.
Two years ago, former World Cup 2006 player Brent Sancho was appointed Sport Minister despite also being involved in a legal tussle with the Trinidad and Tobago Football Association (TTFA). However, the matter between 13 World Cup players and the TTFA was inactive at that time and never resumed.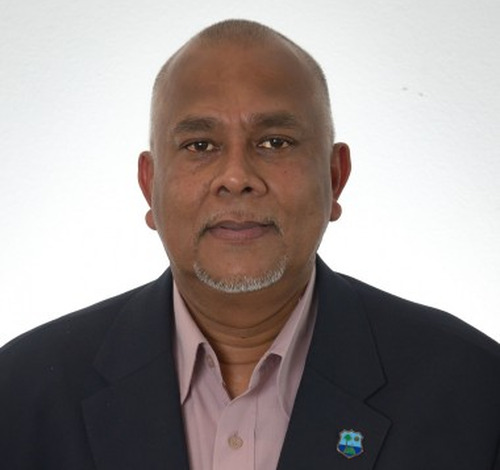 Sancho and then TTFA president Raymond Tim Kee clashed repeatedly during the then Sport Minister's short stint in his post.
The local sport community will look on closely to see how Ramnarine and Bassarath get on—and the potential impact on cricket.