After the big 7-wicket WI victory in the third of the four T20s against Pakistan at the Queen's Park Oval last weekend, former-ace-pacer-turned-broadcaster Ian Bishop reminded listeners that the hosts tend not to repeat victories. Carlos Brathwaite's side duly lost the last match, giving the visitors a 3-1 win in the series.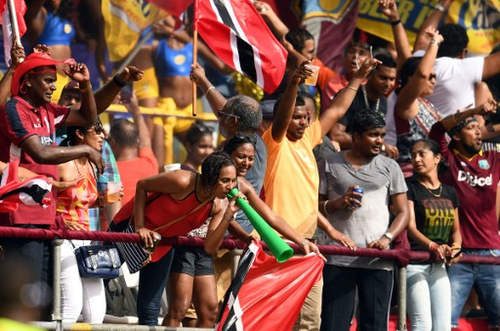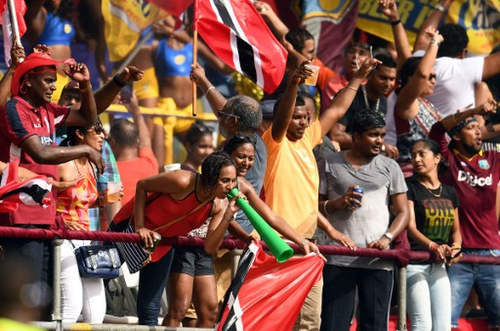 Led by Jason Mohammed's fine, fighting, unbeaten 91 – off 58 balls with 11 fours and three sixes – at Providence on Friday, the West Indians came from behind to win the first ODI. They chased down 308 in a blaze of high-class hitting, the first time any West Indian side had achieved the feat of successfully scoring in excess of 300 for an ODI victory.
Set a "mere" 283 to win the second encounter and clinch the series victory, they duly lost the match by 74 runs when the top of the batting order collapsed.
Mr Bishop is a bright man; he must suspect that there very likely is a reason or some reasons other than pure ability for the phenomenon he has correctly identified. Bright but too well brought up, however, Bishop is careful not to speculate. His job does not require it.
Management, though, has no such excuse. They are duty-bound not just to be curious but to seek to identify the cause of the malady and to remedy it.

I have no background in psychology but I think of myself as both sensible and sensitive and I have an idea. My thinking is that victories, especially those that are huge or come as a surprise, may well spawn in the players what might be loosely described as an excessive "high."
I am tempted to wonder whether they might not require specialised help to climb down from this victory-induced state.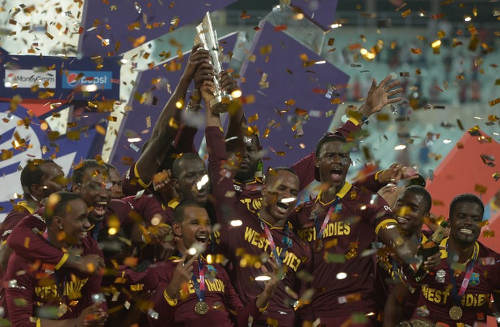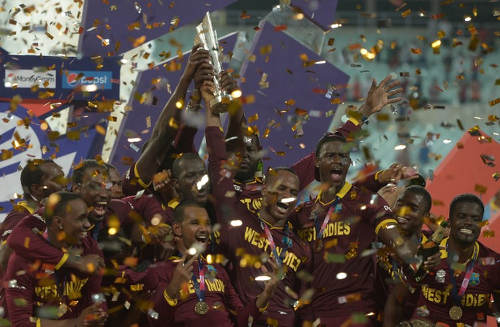 Whatever the real reason behind it may be, it just seems clear to me that it is something that deserves much more attention than simply encouraging the players to do better next time. It seems to me that players like the 27-year-old Kieran Powell and the 29-year-old Jonathan Carter and perhaps the 24-year-old Shai Hope need help in relaxation techniques and that Evin Lewis, who is 25, would perform better if he were offered assistance in developing his concentration.
While management considers this important mental issue, it seems to me it would be appropriate for the West Indian cricketing powers-that-be to examine more carefully the rule that appears to prohibit coaches from being very involved once the game is under way. Considering what the Pakistan score was after the first 40 overs, it is most unlikely that they would have scored as many runs as they eventually did on Sunday if the coach were actively involved.
That Carter bowled the last over is the item that stands out most in that discussion; there certainly were, however, other issues.
Has the West Indies Cricket Board not announced an agenda to grow the game by selling it to North American audiences? Is there any chance that a sporting culture that makes the coach the central figure in football, in soccer and in basketball, to cite only those, would not reject the notion of a coach who must twiddle his thumbs while the team for which he is responsible struggles to keep its head above water?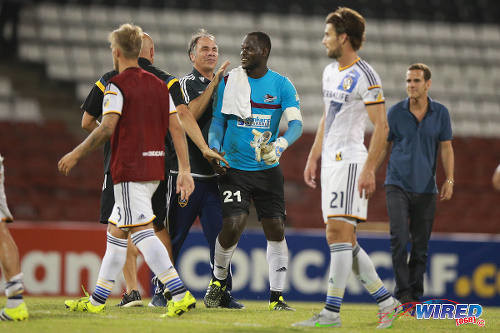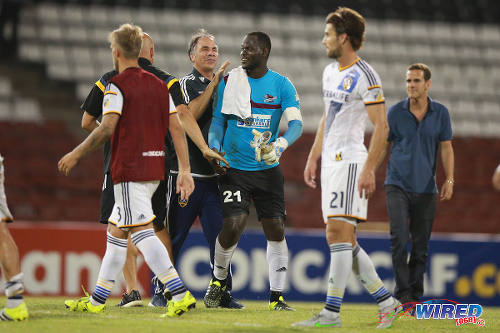 Let it be clear, however, that the business of the coach's involvement or non-involvement is not a West Indian issue. It is a cricket issue and it needs to be addressed if the game is to be fully professionalised.