The Trinidad and Tobago Men's National Under-20 Team will head to Colombia on Saturday 21 January for a lengthy pre-tournament camp, as they prepare for the CONCACAF Under-20 Championships in Coast Rica next month.
And National Under-20 Team coach Brian Williams hopes to have Netherlands-based winger Levi Garcia in his line-up by the start of the CONCACAF tournament. Garcia, who has nine caps and two goals with the senior Soca Warriors team, plays professionally for AZ Alkmaar in the Eredivisie.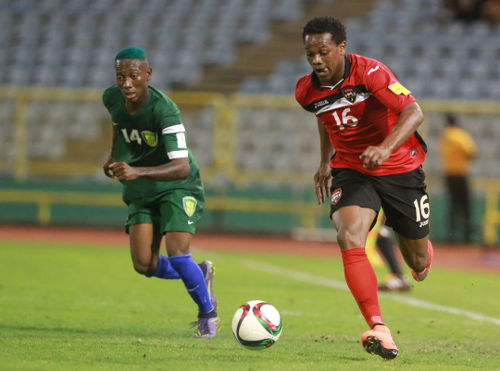 "We are still in the process of trying to get Levi," Williams told Wired868. "We spoke to him and he has showed his interest. We are just trying to finalise with the club [now to see if they will make him available.
"The TTFA has been in discussions with his club through the General Secretary [Justin Latapy-George]. We have until February 8 to declare the final squad for the tournament. So we are hoping to get some information on his availability by February 8."
Garcia, who represented Trinidad and Tobago at the 2015 CONCACAF Under-20 Championship, has been an infrequent player this season for AZ while his last league appearance came in November 2016 against Roda JC. However, AZ are not obligated to release the player for national youth duty.
Three players who are definitely out are W Connection attacker Isaiah Hudson and Shiva Boys Hindu College players Tyrel "Pappy" Emmanuel and Quinn Rodney, who were deemed ineligible for selection due to prior infractions.
Emmanuel and Rodney skipped an overseas training camp in Guyana last September for differing personal reasons, which were not accepted by the coach.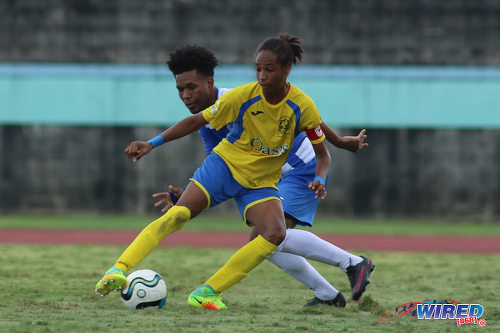 And Hudson, who represented both the National Under-17s and Under-20s in CFU action last year, pulled out of the team in the midst of the CFU final round in Curaçao in October due to a supposed shoulder injury. But Williams subsequently insisted Hudson was not injured.
The former Strike Squad defender said the Trinidad and Tobago Football Association (TTFA) is currently dealing with the three aforementioned players.
"Tyrel Emmanuel and Quinn Rodney's withdrawal matter is currently before the TTFA," said Williams. "They were not eligible for selection so they were not selected for this trip. [Hudson's] withdrawal matter is also being dealt with by the TTFA and as coach I didn't select him because he has some other things dealing with."
However, Williams is confident that the pending inclusions of overseas-based players like Andrew Rullow, Morgan Bruce and Noah Powder will sufficiently strengthen his squad, as they prepare to tackle El Salvador, Bermuda and hosts Costa Rica next month.
Trinidad and Tobago finished fourth at the 2016 CFU tournament behind Haiti, Antigua and Barbuda and Bermuda. Williams suggested that Hudson's actions as well as complacency denied the young Warriors a shot at contesting the final.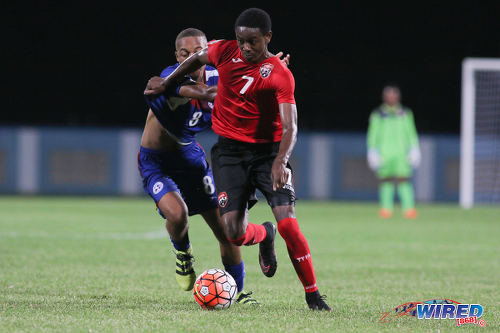 "After we qualified we kinda took our feet off the pedal and again the interference with Isaiah's withdrawal affected the team," said Williams. "That incident affected the team but our objective was to qualify. We are trying to ensure that those things don't happen in the future.
"We are really looking at players who are ready to compete at the international level and who can bring that kinda vibe to the national team. We want players who are ready to represent Trinidad and Tobago."
Williams declined the chance to name the 26 players supposedly in camp for the National Under-20 Team while, oddly, TTFA media officer Shaun Fuentes also said he did not receive the names and could not forward to the media.
The Under-20 coach did reveal that the overseas-based trio of Jared Dass, Taofik Lucas-Walker and goalkeeper Montell Joseph were members of his training squad while team skipper Jabari Mitchell rejoined his teammates on Saturday after going on trial in Mexico.
Central FC striker Nicholas Dillon is absent due to trials in Belgium but he remains a big part of Williams' plans.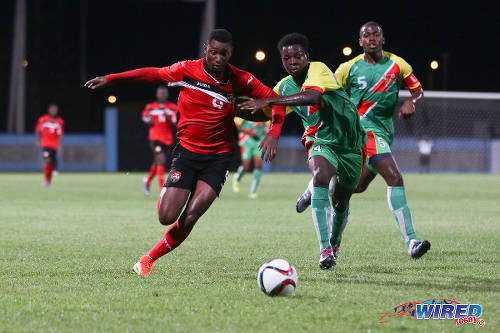 Williams said the National Under-20 live-in camp was flexible and allowed players time to represent their Pro League clubs. However, it is uncertain whether they were also allowed to train with their respective clubs and, if so, how may days training they actually put in with the national team.
"We have allowed the players to play with their Pro League clubs as we think it can help them maintain their fitness," said Williams. "Playing at that level, we think it will be valuable for them to get some experience and exposure at the highest level [in Trinidad and Tobago]. So we think generally it has helped them."
Up next is a three week camp in Colombia where Williams hopes to get at least seven friendly matches. The coach hopes Dass and utility player Andrew Rullow are cleared by their respective United States colleges to travel to South America with the national side.
The Under-20s will then head to Costa Rica for their opening group game against Bermuda on 19 February.
The Bermudians beat Trinidad and Tobago in the CFU third place playoff last October but Williams and his staff have been working behind the scenes to right those wrongs.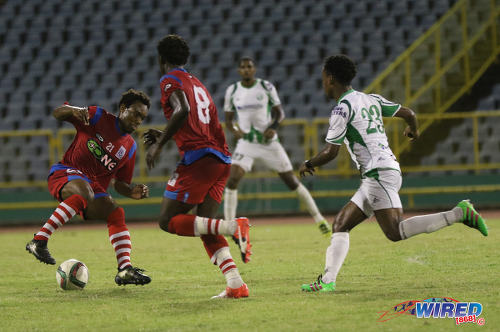 "[I think] the whole general commitment from all our players needs to be better, [especially] the fitness and concentration," said Williams. "We have about 26 days in Colombia and we will want to do some work on those aspects and the general game understanding and the right attitude to compete.
"We played against Bermuda in the CFU [tournament]. We have a pretty good idea after seeing some footage of Costa Rica and El Salvador. It will be a challenge but we are aware of how they play and the stuff they like to do."
The top four teams in the CONCACAF tournament will qualify for the 2017 FIFA Under-20 World Cup in Korea.