"As far as I'm concerned, I've reached my second goal," Stephen Hart told Wired868. "My first goal was to bring us back to a certain level, using the Gold Cup. Because for me, as I said, you always have to measure yourself in CONCACAF first.
"The second goal was to get Trinidad and Tobago into the Hex and in a fighting situation where you can push for a World Cup…"
The following interview with the then Trinidad and Tobago National Senior Team coach was conducted on Friday 7 October in Port of Spain, two days after Soca Warriors star Kevin Molino scored a hattrick in a 4-0 Caribbean Cup qualifying win over the Dominican Republic in Couva.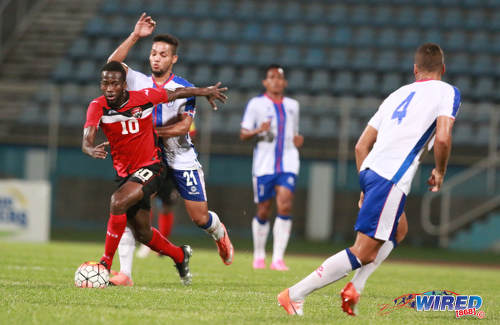 Three days later, Molino was axed from the squad after he was discovered to have broken curfew—for the second successive international camp—to party.
The Warriors lost to Martinique on Tuesday 11 October and the subsequent month was a surreal experience: England-born midfielder John Bostock was granted FIFA international clearance but made a late 'u-turn' and declined the invitation to play against Costa Rica and Honduras; Molino threatened to take a year's sabbatical from the national team, changed his mind but was banned anyway for infringing team rules; first choice goalkeeper Jan-Michael Williams suffered a concussion during World Cup qualifying action in San Pedro Sula; and the team doctor Dr Terence Babwah and paramedic Dave Isaac quit their posts after accusing Hart of not taking their advice on Williams—a claim that Hart, goalkeeping coach Michael Maurice, fitness trainer Tobias Ottley and the goalkeeper himself strenuously denied.

And, most importantly, Trinidad and Tobago lost at home to Costa Rica and away to Honduras. And Trinidad and Tobago Football Association (TTFA) president David John-Williams sacked Hart in a meeting at Ruby Tuesdays in Grand Bazaar.
So, here is our interview with Hart that we never gave you a chance to read, as Wired868 strained to keep up with the startling events of the past month and a half: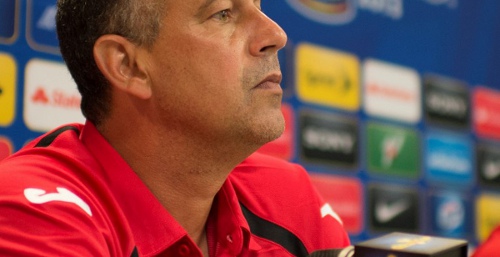 Wired868: Alright coach, you said you used the Dominican Republic game to work on our transition defence and so on. Do you think they were a good opponent for that test? 
Stephen Hart: I don't think it really mattered [who the opponent was]. There are only three periods in the game basically—when you have possession, when the opposition have possession and the moment the ball is won or lost. So what [we were working on] is our approach immediately after the ball was lost.
Now I thought in the Gold Cup we had an excellent approach, we pressed quickly, we moved into either offence or defence in a good manner, you know. And I just thought a little bit in the qualification we kinda lost that—mainly due to concentration. In the St Vincent [and the Grenadines] game, we made some simple errors and we needed to get back to what we were doing before and our efficient way of working as a collective group.
Wired868: So, the last time we would have had that, per se, would have been before the Copa America Centenario Play Off against Haiti? 
Hart: Yes. More or less. But remember the players were on strike [before the Haiti match] so the camp was limited from the very beginning.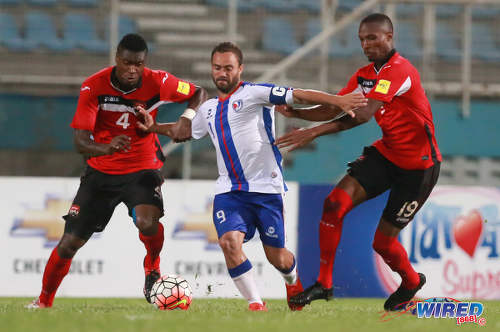 Wired868: Alright, what would you say we learned from the Dominican Republic game?
Hart: Well, I think one of the things we learned is that when we are on top and we think we are in control of the game, we sort of take our foot off the accelerator, which is dangerous. Because if the quality of the team is one that can punish you, or can punish your errors… It's not a good trait.
Wired868: So it's not in our nature of our team to go in for the jugular and try to score more and more?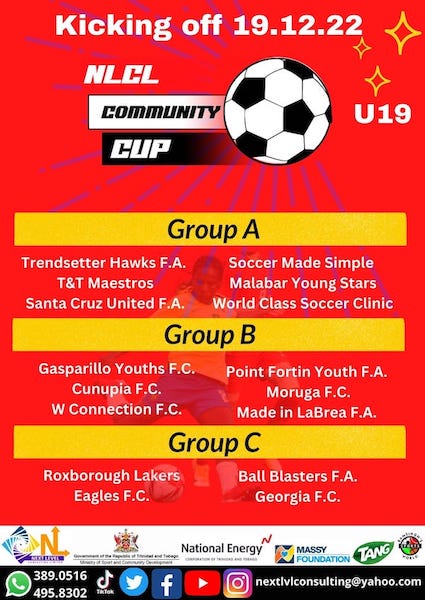 Hart: Definitely [not]. I have said that from my first Gold Cup with the team. You have to recognise when you're on top [and] you have to know how to keep the pressure on [your opponent] when you are on top. And even when you're down, you have to know how to hold out long enough that you could get yourself back into the game and let the team know that they probably cannot score again.
Wired868: Isn't it a bit unusual for a team to be offensively shy when the captain [Kenwyne Jones] is a striker? Won't the captain influence the team to play to his strengths?
Hart: Yeah, but the captain plays in a position that is highly dependent on the final pass. To me, it's one of the parts of our game that needs a lot of work [too]. Because the quality of our final pass, in relation to the amount of attempts, we have only a five percent [success rate] which is very low."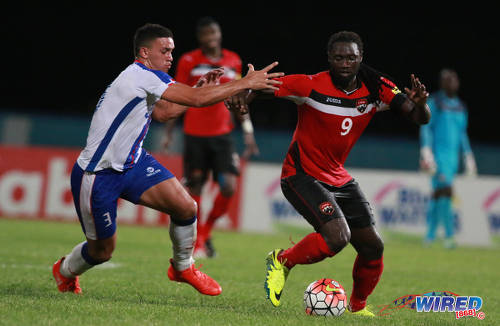 Wired868: Since you came in, you were always forthright about your team's problems but progress appears to be very slow. How do you feel about that from on the inside? 
Hart: Well, I think it's a matter of not having the time to put things in place in the way that it should be and then you are dealing with multiple players in different periods of their [professional] seasons. (Because of the wide array of leagues that the team competes in, some players would be in mid-season while others are in pre-season or post-season at any given moment). So some players need rest, while some players need work, while some players are inactive altogether. So it's a complex situation. I'm not a coach in Europe where everybody is more or less playing the same time period and we are not Costa Rica that largely has a team based in Europe and they can work on one time frame.
Mexico can have two teams—one in the Mexican League and one largely based in Europe. But we are scattered all over the globe right. And our very complex situation is compounded by the fact of course that our players don't necessarily travel back home in a manner that allows them to at least get partial recovery on the flight. They travel economy, they're crunched up, they have multiple stops. It's not a situation where it's ideal and some of the clubs do not like it at all. They give us a lot of problems for not flying their players business class, etc.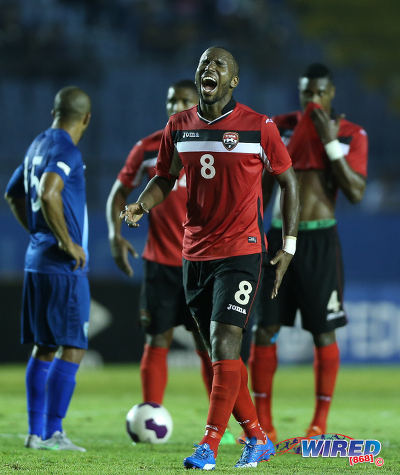 Wired868: Which clubs complain?
Hart: Levi [Garcia's] club (AZ Alkmaar—Netherlands), [Sheldon] Bateau's club (KC Krylia Sovetov—Russia)… And of course [Khaleem] Hyland (KV Westerlo—Belgium) is in a similar situation. They want to get their player back in the best possible health when he returns from playing for Trinidad and Tobago. And when the player jumps on the plane right after he plays a game and has to travel in a cramped situation, it's just not done at that level. But as we explain to them, we're not in a position to [do better] at the moment financially.
Wired868: Is this a priority in the near future even?
Hart: It was in 2006, it's no longer now.
Wired868: Alright. You spoke about wanting to have a local-based team once you could put them into a camp situation and so on. What happened with that idea?
Hart: Yeah, it's a possibility. But again you're back to the time frame. We don't have the money. And we are in a World Cup campaign, so you have to have a priority. Now, if you're going to have a local-based team, in my humble opinion, that local-based team has to be largely made up of potential [international] players, who have the best possible opportunity of making the [full] team; or at least pushing for the [full] team.
So that means a huge portion of the team should be actually about the age of 23. So you're looking at the future and then give the players that are at that competitive age [a chance] to fight for a position [and] to play some international games.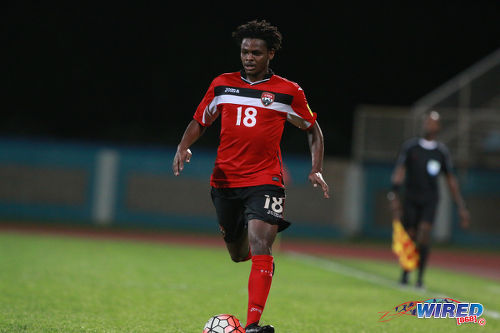 But it requires large investment. It makes no sense doing it three times a year; that's nothing… You are looking for about ten games a year… If you're going to develop a model for a team, you have to look somewhere along those lines. At least every other month, your 'A' team should be playing. And that is outside of your competitive phase of football… We don't get anywhere near that. But if you are presenting a model for a top team, they play roughly about that, right.
Now because of the nature of the CFU, you are in that competitive phase almost every year. So you would have to say if you can get five or six internationals with a so-called 'B' squad over a period of time, it should serve them and the National Team very well.
You don't need 40 players right, you want a core group of players that are going to make up your national squad and then you have those players that can push for selection. Having said that, the players need a lot of quality in terms of enthusiasm, passion [and] of course ability—that goes without saying—and the willingness to do what is necessary.
You cannot come to a national team to improve your technical ability, you cannot come to a national team to improve your fitness. It just doesn't work that way.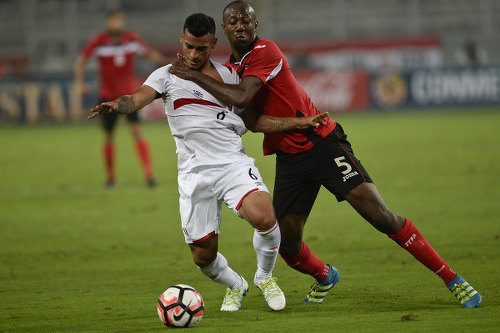 Wired868: What opponents would you like for your 'B' team?
Hart: I think you have a starting point with some Caribbean teams in the opening phase and then you play some games against measurable opposition. You don't want the opposition to be at such a level that you really cannot cope. So you go from the Caribbean teams and then you can play the teams that are CONCACAF competitors, so to speak. Like El Salvador, Panama and Costa Rica.
Wired868: For your local-based players?
Hart: Yeah. You see they will also play with a local-based team, because you'll be playing on a non-FIFA date. You can't take the FIFA dates to play your development squad. Let's not use the word 'B' but developmental squad… You have to use the FIFA dates for your full squad… Those countries usually operate [in that way already].
Wired868: Then you definitely need co-operation from the Pro League…
Hart: Yes of course. That is important. But then again you have from May to September off [in the Pro League]. This is the only place in the world that footballers get four months off or more right?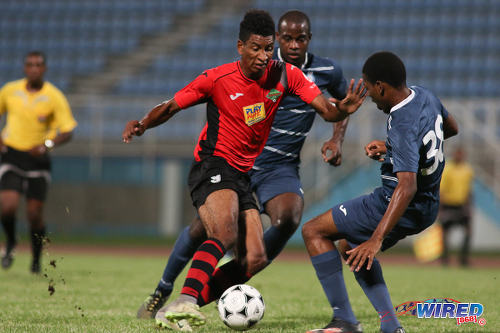 Wired868: What do you see as the downside to playing against opposition that's well above the capability of our developmental team?
Hart: I think it is just overwhelming. Any sort of building model grows in incremental ways. If you just go and you play a top level team, you put yourself in an unrealistic environment and for me that is not healthy.
Wired868: Okay, in terms of our 'A' squad. I remember that game in Jordan when we lost 3-0; and it wasn't pleasant viewing. Then we went and had a great run in the Gold Cup. Did you really feel that positive after that defeat?
Hart: Yeah, of course. Let me tell you why. You land in Jordan [after flying] 14, 15 or 16 hours… We landed and we had one training session and then you go and play. I mean it's not realistic. Nobody does that. And we're not talking about flying on a charter jet or everybody flying business class. We're talking about multiple stop overs right and the complexities of all of that—taking off your bags, loading them again, checking in—and then you step on a field and play a team that's in a camp training… So I take the good moments [from that game] but I knew the team was going to die. Geez, I was tired on the bench, right. So it's normal.
It's like when we went to China. Players went to bed at nine and ten o'clock and they're up at 1am [because of the time difference]. And then when we are training they are yawning… So you take the best out of what they do and you live in the real world.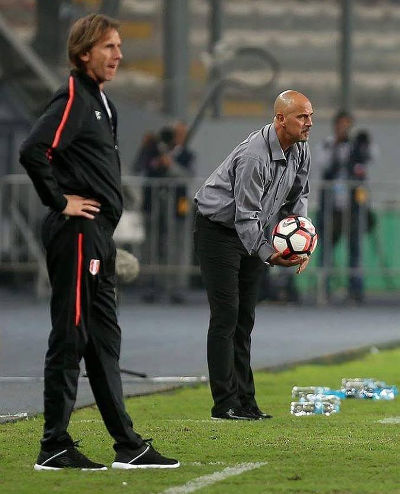 Now for fans and [the media], they don't care and the expectations are the same. Some people say you should be accustomed to flying by now but that is ridiculous when you are cramped up in economy for nine hours of flying. And you have to change airports and get their bags and put them back on; and then they feel you can step on the field and face teams who are properly prepared and rested, waiting for you.
Wired868: Do you think it is beneficial to take a game like that with all the disadvantages? Or would you prefer to stay in camp?
Hart: That is a very good question It is arguably better off to stay in camp and get some kind of game than to make that sort of trip. And you have to also understand that time period is the most difficult to get players focused because they want a little break from their long, long season. Because they know they are going to be away from their families for a long time with the Gold Cup, so they're craving that little break. If you look at our results, that time period is usually never good.
As a matter of fact in my first Gold Cup, I think we had less than two weeks together [and] we played a little semi-pro side in Florida and they ran us to the ground, you know. It's a difficult time period mentally for players and our players, in general, are not the best travellers. It's hard to live in hotels, smelling each other's socks and all of that all the time…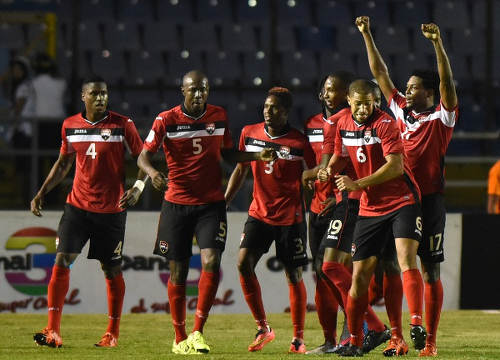 Wired868: Perhaps they should get some advice from cricketers who do it more than anybody…
Hart: Yeah but they're allowed a little more leeway in terms of leaving the hotel and visiting the city and all of that. I mean we took the players to Jordan, eh, where you have so much religious culture… Christ was baptised in the river in Jordan, you have the Dead Sea.
So we took the players for a cultural education and it splashed all over the news that they lost the game and they gone out [having fun]. It does not make sense. It's an exhibition game, the players are in a new land and new culture and you want to expose them to that. We didn't take them shopping in a mall. We took them to see the Dead Sea and tried to explain certain things to them about the history of Jordan and its importance…
Wired868: Coach, as you speak of criticism, you are never shy of criticising the team as a collective. Is it that you are trying to give honest feedback to fans? What do you see as the benefit of that?
Hart: First to begin, I don't usually say anything to [the public] that I don't say to the players before. And football people are not blind. They can see. So I try to give an honest assessment. And it's about 'we'. I am part of it. I don't separate myself from the team… Now I've been criticised by many for being that way. But, for me, what is the sense of trying to feed people bullshit when everything is there [for everyone] to see?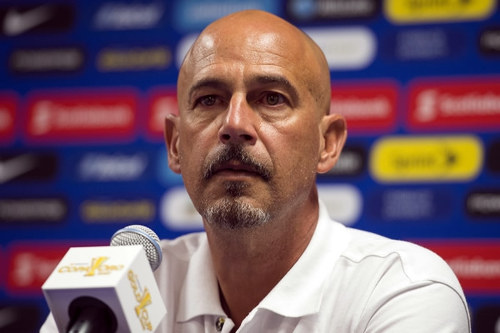 Usually when I criticise the team, it's usually about effort. I can never criticise somebody who does not have the best game but put everything into the game. I grew up my children that way. Just put the effort in and, on the day, if it's enough it's enough, if it's not enough, it's not enough. I treat the players the same way. I critique myself after every training session, (assistant coaches) Derek King and "Barber" [Hutson Charles] can tell you.
Wired868: Can you give an example of you criticising yourself after a session?
Hart: Sometimes, I would say to myself you should have stuck to one or two themes rather than try to bring out too much. But that is always a problem when you, don't have time, right. Usually in our training you bring out one or two themes for the session that we want the players to focus on. But then you [might] miss little elements. And you say to yourself, I should have been more demanding here or I should have given them more rest here so the intensity could be higher here. Because I always tell the players that their intensity can drop—that's normal. But concentration should never drop. And when I make those mistakes, it means my concentration dropped.
Wired868: Okay. Some believe that when as manager you criticise a group, it allows the individuals who are slacking to think they can hide behind others. And those who are putting in the effort might feel they are being picked on. What's your thinking about that?
Hart: I talk to my players on an individual basis all the time, so they know, they know. You've been [at my training sessions] and you see me put my hands around a player and I'm walking with him on the field. Sometimes I'm lambasting him, sometime I'm telling him how happy I am with how he's responding to training, etc, etc. But don't worry, the ones who slack off damn well know how I feel.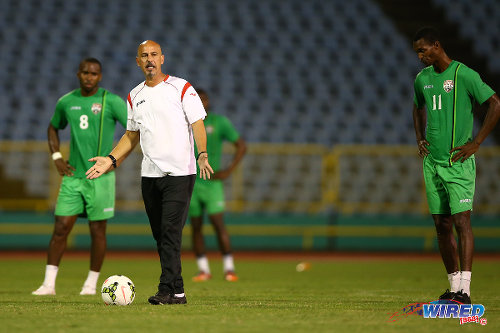 Wired868: Are there conflicts from time to time in terms of what you say publicly and what you say privately to the players?
Hart: Maybe. But I can't concern myself with that because usually the times I criticise I back it up with video evidence…
Wired868: How often you have video meetings with them?
Hart: A lot. As a matter of fact, I remember my first time Cornell [Glen] said to me 'coach, you should be a politician, you real like meetings." (Smiles) But they're short; usually 20 minutes long. We do a lot of video. We don't just look at us. We look at the best teams and how those teams are successful, what they do well; and then it will go to us and show how we are a little weak in doing something. We do a lot of it.
Wired868: So you mean you will show Barcelona pressing and then Trinidad pressing?
Hart: We would show teams that we have to play against. We would show Costa Rica and how they defended at the World Cup and their effort (slaps hand) and their fight (slaps hand again) and why they got to the quarterfinal because of it. And then we will show us in similar situations. And we will show Mexico and the US. Because to get to the World Cup we have to conquer CONCACAF. What is the point of showing them Barcelona?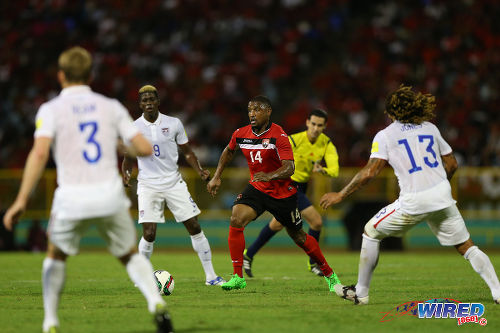 Wired868: Who edits those videos?
Hart: Me. Derek King and them can tell you, I'm up until 2am or sometimes 3am doing all the videos. I'm the IT guy. (Laughs)
Wired868: You must be cracking by now…
Hart: Yeah. I can make a movie!… I had [a video specialist] in Canada. You would list out what you want and the guy puts it together. And then you would sit down with him and tell him 'okay take out this and put that in'. But I do it now.
Wired868: How far can this team go and what is key for us getting anywhere close to our potential?
Hart: I think this team has collectively—because that is the strength of the team—the potential to fight for one of those four spots. We would need a minimum of eight people on top of their game. We could carry one or two people not at their best. But no more.
We need somebody like Joevin Jones at his best. But not only when he gets the ball. He has to do what is necessary off the ball. If Joevin Jones learns to play football without the ball, he can play for a big, big club. Statistically, off the ball, he is in the minus. On the ball there is no arguing [about what he adds to the Soca Warriors].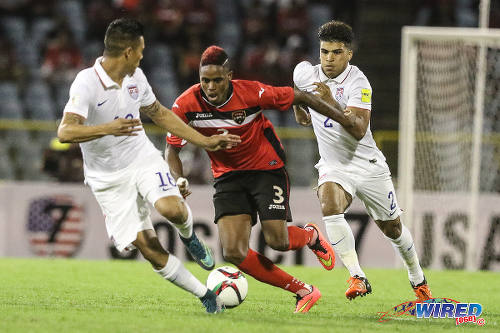 Wired868: Do you think he has the ambition to play for a really big club?
Hart: You have to ask Joevin that. I won't answer that for him, even though I have the answer.
Wired868: So are things in place for us to succeed and it is just a matter of our players being in good form and applying themselves?
Hart: Yes. We need to be in good form. And we need good support. Like being able to train in the best facility… Before the Guatemala game, to get one training session at the national stadium is not healthy. I mean come on. We went to play the US in Jacksonville. They had a hurricane [but] the US trained every day on the stadium. What they did was get the stadium maintenance to fix the damn pitch after every training session. But they trained twice a day on the stadium pitch.
We get one training session on the stadium pitch. They have to go to work. This is collective. The guy who cut the grass last night. They should call the coach [and ask] how you want the grass cut. That is what happens with big teams. We played Costa Rica with Canada and the sprinkler came on on only one half of the pitch. They waterlogged one half of the pitch at half time and all the players came out with the wrong boots. By the time you change, you're down. Everybody is involved [in the team's success in those countries]. Everybody.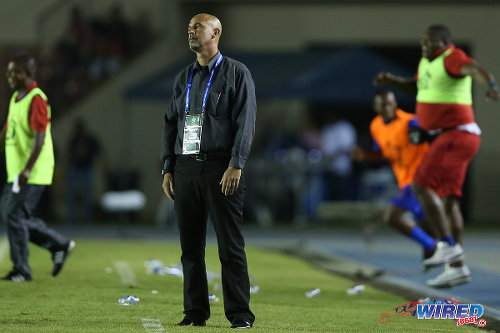 Wired868: With the small crowd [against the Dominican Republic in Couva] what kind of turnout would you get with a developmental team?
Hart: Well is [the small crowd] because of location? Is it because of promotion? I know big, big football fans and not one called me for a ticket or asked me about the game because most people thought it was away. There was not enough coverage of the game and putting coverage on the day doesn't work.
Wired868: We have played a 4-2-3-1 system essentially with sometimes a variation to 4-4-2. Will we see much else in upcoming games?
Hart: I am not one to complicate the minds of players and our players take a long time to adjust. I remember trying to work on the 4-3-3 [before the 2013 Gold Cup] and sitting down with [technical advisor] Leo Beenhakker and telling him 'I don't think I can make this work'. And he said 'neither me'.
Because they take too long to process it and if you don't play the formation at your club then it can be difficult… We dabble in it a little bit but I try to let the players have one understanding of what we are doing and we have some variation based on the personnel that we have.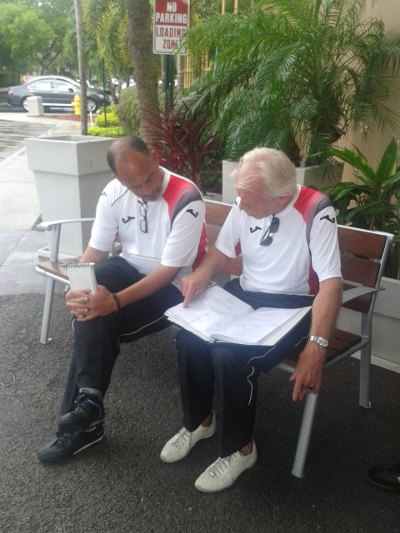 Wired868: What is the benefit of having Beenhakker around?
Hart: For me personally, it was good because it gave me confirmation that you are on the right path. Because I said to him when we met: 'listen if you think I am completely off base, then tell me'. And he said 'I have no problem with that'. But after a while he told me 'you know what you're doing.'
He asked a couple questions: 'Why did you do this?' 'Why did you do this at this time?' And I explained to him and he was fine. But it is just somebody who has so much experience that you can bounce ideas off of. He never imposed himself on me at all. As a matter of fact, at times he told me 'I would not do that'—I think I told you that story—but he would not impose himself.
(Hart made six changes for Trinidad and Tobago's final 2013 Gold Cup group match against Honduras, even though Beenhakker warned against it. The Warriors won and, after the match, the Dutchman told Hart he had 'balls like grapefruits').
Wired868: Who would you speak to now?
Hart: I think my staff is very underrated and undervalued. Because, one, they speak their mind. They're not afraid to speak their mind, regardless of how they come across. Two, both my assistant coaches and my goalkeeping coach analyse a game very well. Very very well.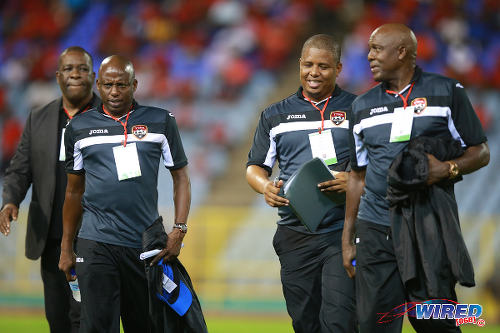 So regardless of what people say, they have a lot of quality. 'Barber' is very low key but being a soldier and a leader of men, he will tell you in no uncertain terms [that] shit is shit; even if you varnish it.
Wired868: Do you feel confident about your ability to keep Trinidad and Tobago's momentum going even after this campaign with the departure of a few senior players?
Hart: Difficult to say. I think we, as a country right now, need to take an audit positionally. I think if you look at certain positions it is hard to distinguish or say 'so and so has huge potential'. We had young [Shannon] Gomez coming up [at right back] before he got a broken leg. But you need about two in each position and if you look around, there are a few positions where you have to ask: Where is the next player coming from?
Wired868: So we may have some transitional difficulties?
Hart: Or we may have some big surprises. (Smiles). You never know. For me, the big question is to ask ourselves how come all the other CONCACAF countries have players playing in big leagues and, when we were in the forefront of that for a while, now we have nobody. So it means something went wrong with our player development model.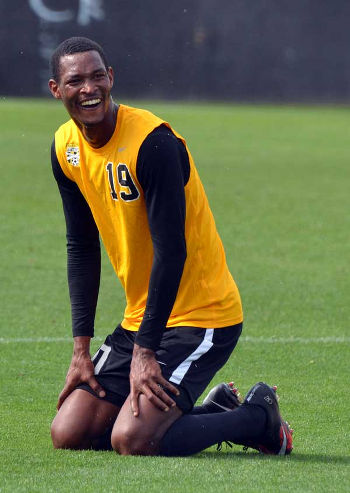 Wired868: What suggestions do you have in terms of getting that back on track?
Hart: That is a good question and maybe we should have a forum for that. I don't think I have all the answers. But we probably need partnerships with clubs globally and to pay more attention to the age groups from 10 to about 14…
I think it is unfair to just look at school football because it is two months, roughly, and it is a competition. That's all it is. It is not a player development model. But it is a good environment. They all have training fields [and] support… It is a big part of the culture [and] it helps stimulate football in terms of the younger ones seeing it and wanting to play for their school and all of that.
But the model of development always has to take into consideration the whole. It is not a piecemeal thing. How do you tie everything into the development? Everything. Including the standard of refereeing. Everything that can help raise standards as a whole; not just [look at] improving coaching or the school football. No. Look at everything and how we can make football [run for] 10 months of the year (hits table), five days a week (hits table again) for the youth.
That's what they are doing all over the world. That is not Stephen Hart's model. That is what they are doing all over the world. I have been to study football, I am not boasting or anything, in over 20 of the top countries in the world. I went to Sporting Lisbon—Cristiano Ronaldo, Nani and all of them were there. I went to Milan academy. Ten months of the year, five days a week of training. And it is mandatory they do 40 hours of schoolwork.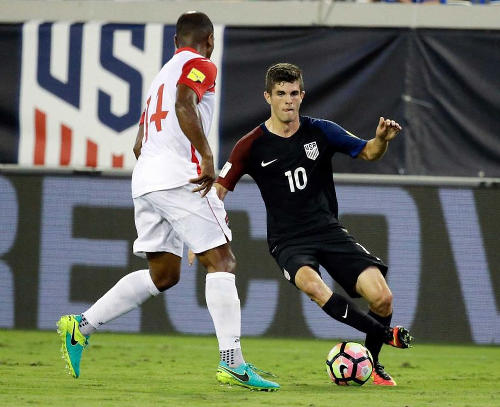 That is what is happening in Holland, in France, in Spain, and in the rest of the world. So unless you can reinvent the wheel and you figure out some way that you can add hot water and stir—instant [footballers]—this is what is happening all over the world. I went to Chivas. One thousand kids tried out. One thousand! And they picked three. I was at Clairefontaine in France. Eight hundred kids tried out—under the age of 13—and they picked two. Those two would probably replace two who are on their way out. You get one year to prove yourself and then you are gone.
It is competition, competition, competition. (Slaps hand repeatedly). Now in Germany this is what you need to do but they guarantee you a full education. So if you want to be a welder or an IT guy, you get that [tutoring there as well].
Wired868: Is there sufficient talent from our 2015 Under-20 Team to keep us progressing?
Hart: The question is what are they doing now, not what they were doing a year ago. I was asking about a couple of players who were on that team that I really, really liked. But some are at Pro clubs where they are not playing.
Wired868: What have you learned that will make your job easier in rebuilding the team?
Hart: Once I get that commitment from above in how we are going to do this, then okay. I can only really work on the field. But outside of that, it is just a matter of finding the funding and so on. It is not for me to go to all the schools and the Pro clubs and so on. We need to create a think tank and go about it as a team…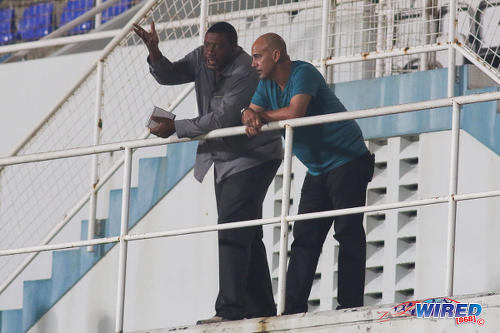 Football has some fallacies in it. If you win, all is well and that is always dangerous. For me, football is a lie. You can play well and lose and you can play poorly and win. So you always have to keep yourself and your vision on a realistic level. Always evaluating and reevaluating.
I think we need to do fairly well in the Hex. If we qualify for the World Cup, then that is fantastic. But we need to give the Hex that kind of run that says: Look, even with the very limited investment in the team, we as a country have the will and the potential to go very far.
After that, it is how can we build on that and not drop the momentum and the level. Because I don't think we will ever be consistent. We don't have the population for that. So in the period when you are a little bit down, you have to not lose hope that you are eventually going to pop back up.
An example of that is Denmark. Their football was on such a high. It went down and now is coming back up. Holland are on a low now. And those are countries with massive [football] infrastructure. Massive. But we have a tendency to throw away the baby with the bathwater.
Wired868: What qualities do you look for in players?
Hart: Enthusiasm. First and foremost, you have to love football and be willing to learn. And, of course, you have to have qualities. Now those qualities might come in the form of technique, they might come in the form of aggressiveness. It might come in the form of intelligence, which is first for me. But you have to have that [athletic] capacity. Because football now is about running. You can't fool yourself. There are very few Riquelmes now in football.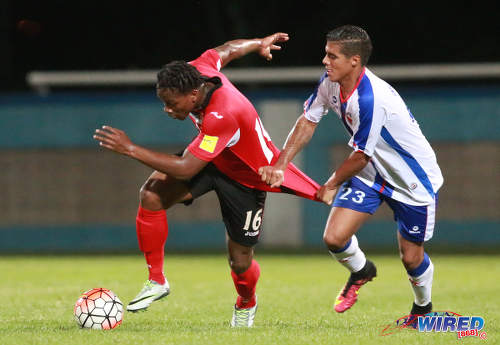 So largely, football is about everybody contributing on both sides of the ball and modern football is about running. I don't know if you saw the Borussia Dortmund v Real Madrid game but I saw that game and asked myself  is it possible for a Trinidad team to play at that speed. And they played it at 90 minutes at a relentless pace. I'm not going to lie to you. I was at the Bayern Munich v Real Madrid game in the Champions League and I could not believe the pace of the football. I asked myself what are we doing…
I went to the Copa and watched Chile and I couldn't believe what I was watching. They ran, ran and then ran some more. It was amazing… They have quality as footballers but the science behind them has built them to a stage where they can put that quality into the game for long periods. Some players can put out that quality for five, 10, 15 minutes, those guys have the capacity to do it right through the game. Outside of their ability, [Alexis] Sanchez and [Arturo] Vidal are machines.
Wired868: What do you see as your best quality as coach?
Hart: You will have to answer that or the players will have to answer that. I just try to be as detailed as possible and help players believe in themselves.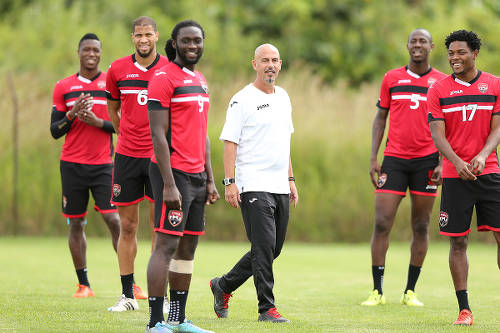 Wired868: What do you hope to achieve as coach?
Hart: As far as I'm concerned, I've reached my second goal. My first goal was to bring us back to a certain level, using the Gold Cup. Because for me, as I said, you always have to measure yourself in CONCACAF first. The second goal was to get Trinidad and Tobago into the Hex and in a fighting situation where you can push for a World Cup.
Wired868: And what is the third goal?
Hart: To go as far as possible in the Hex. If that means the top four, then great. But to go as far as possible.
Wired868: For the first time, you have had a bit of a backlash from the fans over the Kevin Molino situation. How has it affected you? Did it blindside you?
Hart: Listen, these are young men [and] it's normal they try and get away with little things. I don't think there is a team in the world that doesn't go through this. It happens all the time. The thing is some young players had an error in judgment. But are we going to crucify some young men who have put up with so much—in terms of representing their countries and enduring so much—for a mistake? Have we become so hypocritical in this country?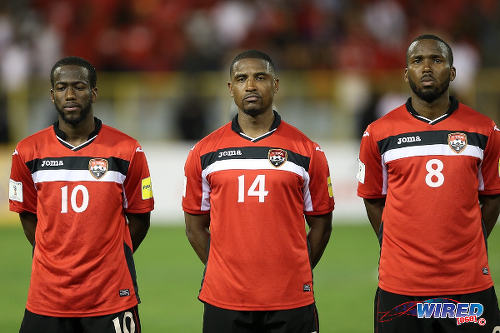 [With] everything that is going on in this country, we become that critical of three footballers, three young men, that made a mistake? They were fined heavily for the mistake and hopefully it doesn't happen again. But these things are normal… They are professionals [but] they are men. If you just lock them up in a hotel and say they can't do this and they can't do that, they will revolt. They will rebel.
I can name you hundreds in situations including at the World Cup with big, big teams where a lot worse has happened. You don't condone it. You try to keep a grip on it and try to get the players to manage each other. But let's not blow things out of proportion. They didn't commit any crime, per se. They didn't get caught drunk anywhere.
They made a stupid mistake. If it happens again, they face the consequences. But for me, it was dealt with in a manner that, if you ask 99 percent of the coaches in the world, they will tell you it was dealt with in the right way. And then if they continue to do it, of course you take more drastic action.
Wired868: How comfortable is the team going into the Hex with the rumours flying around that the coaching staff could be replaced? Are there any distractions at all?
Hart: Nah. I think the team is very supportive of each other. They are not going too much attention to that. Trinidad is a country of rumours. They have always had each other's back. They will be fine.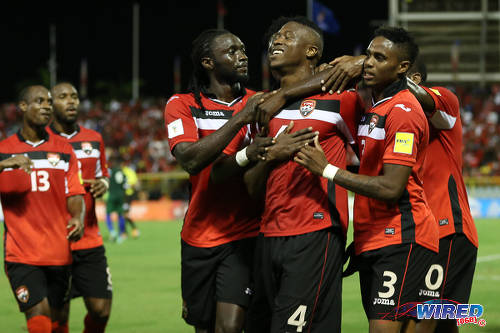 Wired868: Is this the inevitable blip that will disappear with another good result?
Hart: I don't know. I can't answer that. But a lot of people who talk [about Molino, Joevin Jones and Mekeil Williams] have no idea of what a footballer's life is like. You have men away from their families for so many periods of time and they come home and get to see their friends and their family and they want to spend a little bit of time with them… You want to judge someone based on one or two incidents and it is not fair. I think they are going to be okay. I talk with them and they know they have made a stupid mistake. But, believe me, I have made plenty in my life.
Wired868: And what about the coaching staff and the fact that jobs are being put to tender and so on…
Hart: I think things are more or less on good lines. We are just getting on with our business. we have work to do.
Wired868: But it would be better to have more security? For instance, your coaching staff does not have contracts…
Hart: That would be nice but does a contract mean anything in Trinidad?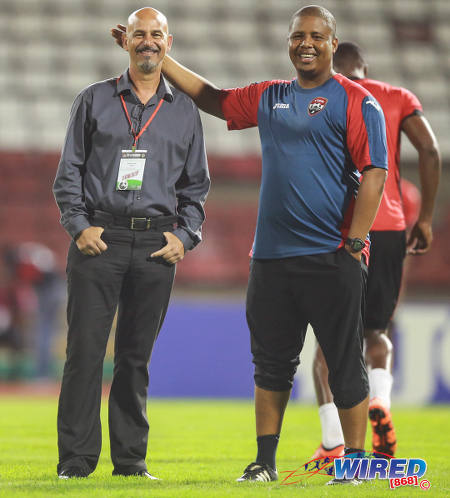 (Wired868 and Hart spoke again, three weeks later, as the Warriors prepared to face Costa Rica. The coach had just announced a two-game suspension for Molino, after the player broke curfew for the second successive camp. He had already been dropped for a Caribbean Cup qualifier against Martinique, which Trinidad and Tobago lost).
Wired868: Did you talk to Molino? And would do you hope to achieve from the extra two match ban on top of the Martinique game?
Hart: I called him last week [and] I asked him if he wanted to talk about anything. I said I wasn't calling to lecture him but I just wanted to find out if there was something going on or anything I could help with. And he said he didn't want to talk about it.
I told him I applaud him for sending the letter [of apology] to [team manager William Wallace] but I am leaving him out for the next two games. And after that, it is a clean slate. He said 'okay coach'… He wasn't very talkative.
You have to understand that with Kevin Molino, it is never a question of if he can play football. He is 100 percent at training all the time. He is fantastic that way.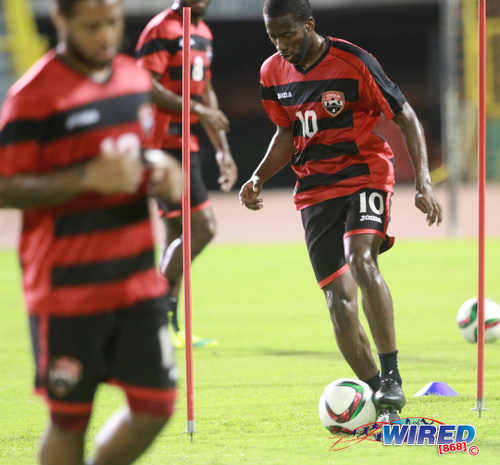 Wired868: Can you explain to supporters why curfews matter at all?
Hart: If you let one go, you will have to let everyone go and the rule is we have a curfew at 11pm when we are in camp. Listen, your country has paid for you to come home and this is the life we live. If you let everyone go [and do as they please] and they are getting back at 6am and we are training at 7.30am, you think their bodies can keep up with that?
I don't think there is any coach who will let his players get away with things like that.
Wired868: Is there a discipline problem within the squad?
Hart: In general, most of the players are very good at respecting the team rules.
Wired868: Would you see the team is playing under strain now? And can you explained the poor results in the past year? 
Hart: Physically and mentally, we are struggling. In 2015, we had a lot of time together [before] going into the Gold Cup and a lot of football people didn't give us a hope in hell. But we had a decent run and that took us right through into the qualification. And then we had a lapse because we had some [off field] issues and we had a bad result against Haiti in a game that could have gone either way.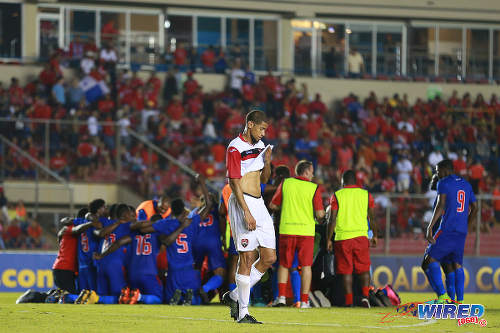 And then, of course, we went into the qualification to get in the Hex and we played a very emotional game [against Guatemala] and then went to United States, who had an easy game in St Vincent and chartered two planes to be sure they had plenty of time to prepare for us.
We played a good half [against the US] and then we didn't have the right attitude after that and we lost heavily. Now we have to go into a next set of games and hopefully we are ready mentally and physically for that.
Wired868: Rumour has it that you were not paid for months and the staff and players are not up to date on payments. Can you respond to that?
Hart: I think everything is okay but you would have to check with Wallace on that. I am okay. I am just focusing [on our qualifying games]… I do most of my own scouting reports and I have some people who have a good eye for looking things over on video. We also have in-house stats that have some video clips. They are not always the best quality but at least it is accessible and it gives a PDF breakdown of their passing.
I don't want anything to come across as if I am making excuses. Now it's just time to get down to business.