Over more than a decade, my columns have contained an explanation of what I discern to be the deficiencies of the systems by which we are governed and reference to some possible solutions.
These columns also seek to show the link between those deficiencies, leadership condonation of them and the negative events plaguing us, including the volume of murders committed with impunity day after day.
Basically, we're spinning top in mud. As events have become more and more foul and the huge volumes of bloodsucking monies paid out of the Treasury to the cronies of the system are exposed, it is clear that many of the human, financial and other disasters foreshadowed in these columns are the ones unfolding before the eyes of a jaded, angry and frustrated public. Political cronies and grasshoppers have benefitted from staggering sums paid for services as diverse as legal and landscaping.
It is clear also that many of my robust criticisms of arrogant and destructive statements—such as former, and now deceased, Prime Minister Patrick Manning describing a murder outside MovieTowne as "collateral damage"—were fully justified.
The damage of murder was mainstream then and not at all collateral. Belatedly, that is now apparent to those then in denial. Mainstream has become a deluge. No one ever joined me in my repeated calls for an apology for that ridiculous statement.
By contrast, the air has been thick with demands for apologies from Minister of Finance, Colm Imbert, for flippantly patting himself on the back for being able to increase the price of fuel three times and "they haven't rioted yet", and at the same time making reference to the Government's intention to make a wage offer of 0-0-0 for the triennium 2017 to 2020.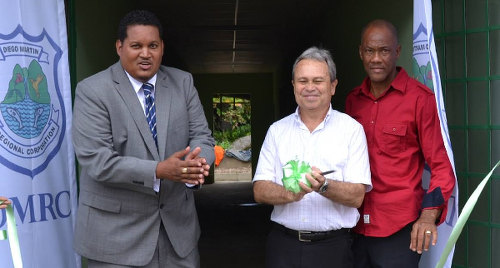 Mr Imbert is a man who enjoys good legal submissions. Perhaps I should let him know that in a satire of English barristers a judge describes poor submissions as "all jangle and riot", meaning as discordant as the jangling of metal and as chaotic as a riot.
It is commendable therefore that, a few days ago, he has unreservedly apologised for those remarks—particularly as we have an infamous occasion in our recent history when the statement "there shall be no looting" was followed by the pillaging of Port of Spain and parts of the East West corridor.
Some of the negative developments I have foreseen have already come to pass.  The causes are being very belatedly recognised.  For example, in 2002, I wrote a column entitled Interfering intravenously detailing why the State enterprise system was a set up for waste, undue influence and corruption.
Describing the set up as veins spread throughout the body of public administration running below the surface of the political skin, I asserted that, through those veins, the politicians interfere intravenously with the supply of everything in order unfairly or corruptly to obtain unfair benefits for the followers of the party-in-power to the exclusion of others.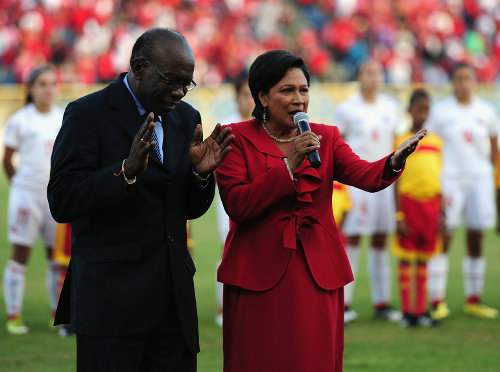 I gave many examples of the profligate use of the system by the political favourites of the day, while the Ministers had deniability and the power to blame and fire the state enterprise operatives while keeping themselves relatively unscathed.
Ministers and satellites have regularly tapped into those veins and enjoyed juicy rewards.  It facilitates semi-legal greed.  It is commercial riot and plunder.
That column was submitted to the Uff Commission, as a result of which I was invited to give evidence as a concerned citizen. That Commission made recommendations partly as a result of that submission, but they were not implemented.  Recently I have delivered it to the Economic Advisory Board.
An editorial in this newspaper on Monday last, entitled Building a bulwark around public $$, 14 years later, recognised the vice of these politically manipulated enterprises, pretty much as I had described it.  The editorial recognised "once unimagined abuses" and "decades of financial scandals." This column foreshadowed the abuses and scandals a long time ago.
What has happened at the dangerous intersection of politics and business are bold faced "erasures of the line between public business and personal aggrandizement." The latter phrase is that of a well-known columnist in the United States, used to describe last week's sleazy Presidential election, in which seven out of ten citizens did not regard either candidate as trustworthy.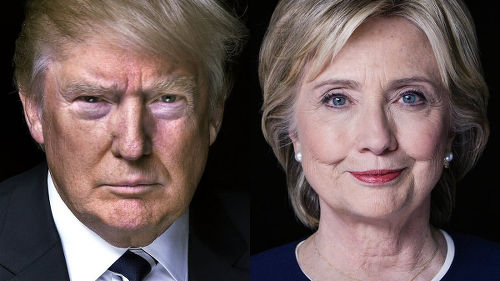 Generally speaking, however, the US institutions are likely to retain cohesion and efficiency. To rub salt into the wound of comparison, their police department will continue to apprehend suspected murderers and have them prosecuted, intervene in domestic violence situations before fatality and manage traffic.
For the reasons outlined in last Sunday's column, we have sunk way below that horizon of normal civilisation, no matter how many J'Ouverts we play and paint up we body.
Can we stir ourselves and collectively recognise that civilisation and sound institutional values require a lot more than the jangle and riot of dysfunction and bacchanal?