The Trinidad and Tobago National Under-20 Team will face their two closing matches of the 2016 Caribbean Cup without W Connection starlet, Isaiah Hudson, who will return home from Curaçao tomorrow and was effectively ruled out of the semifinal rounds.
The young Soca Warriors face Antigua and Barbuda in the first semifinal match this evening from 5.30pm at the Ergilio Hato Stadium in Willemstad. If victorious, they will face the winner of a Haiti/Bermuda clash in the Under-20 Caribbean Cup final at the same venue from 7.30pm on Sunday.
The two losers meet in the third place play off from 5pm on Sunday.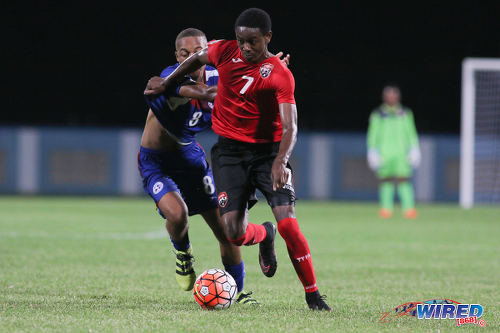 But the 16-year-old Hudson, who is a senior W Connection player, will not be there to help out. His father, Brent Hudson, said his son is injured.
"He has an injury and he has to come back so he can be attended properly," Hudson (B) told Wired868. "The coaches are concerned about winning and not the children's health and welfare. People are just studying to win and not [thinking] about the development of the children."

Incidentally, the request for Hudson's return was made directly to Trinidad and Tobago Football Association (TTFA) president David John-Williams and not to general secretary, Azaad Khan, who is responsible for the operation of the local football body.
John-Williams, as president of the W Connection football squad, has a direct stake in Hudson, who made his Pro League debut at just 14.
The young Warriors have spent the last four weeks—on a pre-tournament training camp in Panama and the ongoing competition—without a team doctor or accredited physiotherapist in their touring party.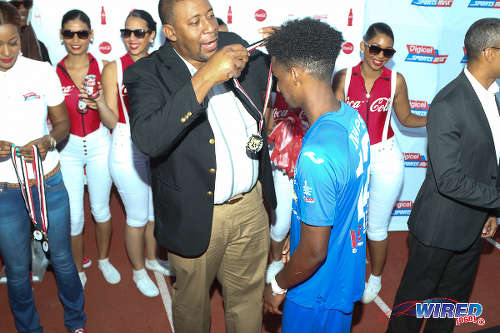 However, although team sources confirmed that Hudson does have a sore shoulder, there were conflicting reports as to whether it was serious enough to rule him out of contention to play. National Under-20 coach Brian Williams promised to speak to Wired868 about the issue after Trinidad and Tobago's semifinal this evening but subsequently failed to make his appointment with the website.
Like John-Williams and Hudson, Williams is also attached to W Connection, where he coaches their youth team.
The Under-20s were dealt another blow on Wednesday as striker Nicholas Dillon limped off the field, during their goalless draw with Haiti, and was ruled out of this evening's semifinal.
Williams did not suggest, previously, that Hudson's health played any part in his decision to replace the attacking midfielder with Jarred Dass for Trinidad and Tobago's final group match against Haiti, which ended in a goalless draw.
Hudson played the full 90 minutes in their opening draw with Cuba and then for 66 minutes in their 4-0 win over St Lucia before being an unused substitute against Haiti.
However, his father claimed that Hudson's diminished role within the team had not been a factor in the family's decision to bring him home.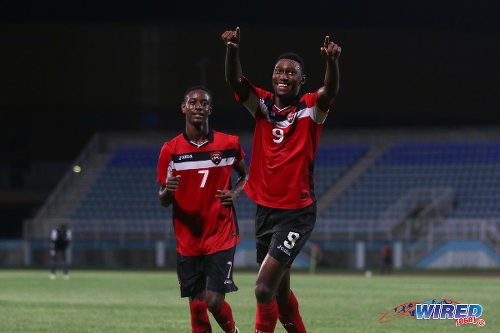 "He has an injury and we are not comfortable with him having an injury and we see it fit for him to come home," said Hudson (B). "I didn't discuss [with him] why he was on the bench [against Haiti]. We will probably talk about that when he gets home.
"Me and my wife were uncomfortable about him staying there [in his condition] because [the team] has already qualified. Taking care of Isaiah [now] will help Trinidad more in the long run."
Although the Under-20 technical staff has not declared Hudson to be injured yet, defenders Kierron Mason and Jacob Sooklal were both on the wounded list but remained in Curaçao, along with Rondell Payne and Moses Jaikaran, who cannot play since the team could only register 20 players.
But Hudson got special dispensation to return home early. His father explained that it has been a tough year for the Naparima College schoolboy, who has ambitions of putting Trinidad and Tobago back on the international football map.
Hudson scored twice in an 11-0 rout of Turks and Caicos and got a leveller against St Lucia in the Caribbean Cup qualifying round in June. However, like his teammates, he played in spurts with Williams' team woefully short of fluency at that stage.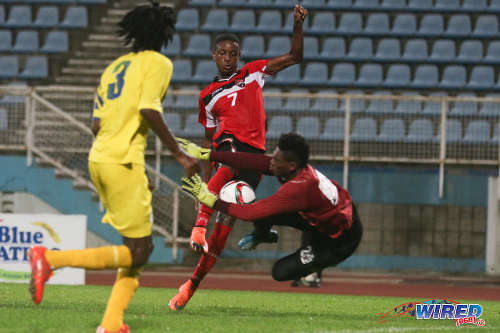 The tall, versatile attacker was expected to then play a decisive role for the National Under-17 Team in September but failed to spark as coach Russell Latapy's squad was eliminated at home in the group stage of the Caribbean Cup.
Hudson (B), a former Defence Force and United Petrotrin forward, explained that his son was ill and pushed himself to represent the National Under-17 Team regardless, only to then be criticised harshly for his performances.
"When 'Latas' picked the team, Isaiah got the virus and that is why he didn't perform as he should have performed," said Hudson (B), who singled out the remarks of a television commentator. "But I knew he could have still helped his team and I wanted him to at least try. So we still put him out there because you know with [legendary ex-West Indies batsman] Brian Lara, sometimes just the presence of Lara could help  his team score runs.
"So the negative remarks [about his performances] really hurt. You don't treat youngsters so… If he didn't have good parents and believe in God, he would have broken already."
Hudson (B) said, although he was making a stance for his son, his concern was for all young players in Trinidad and Tobago. And he urged coaches, journalists and supporters to be more concerned with the welfare and development of youths.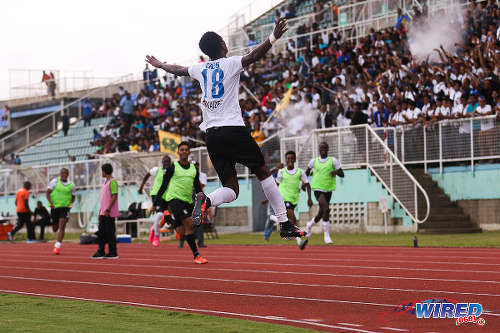 Young Hudson, he said, has not felt the love and support that he deserves.
"[He is] the first 14 year old to play in the Pro League," said Hudson (B). "In India, they would cherish [former cricket legend] Sachin Tendulkar and push him… I am thinking very carefully about my child representing this country [because] they don't care about him and cherish him.
"And not my child alone; all young players. This is about the future of Trinidad and Tobago."
Hudson (B) declined the chance to explain what issues his son may have had in Curaçao, outside of his sore shoulder. But he was effusive in his praise of Latapy's work as National Under-17 coach—although, ironically, it is Williams' team that will advance to the CONCACAF round while the Under-17 squad fell at the first hurdle.
"I think for the short space of time [Latapy] took over the team, he did a wonderful job," said Hudson (B). "That is the kind of coach we need in Trinidad and Tobago. We cannot expect him to do miracles with the team in just two weeks [but] he is a professional and he knows how to speak to the players.
"He played at the highest level and, because of his exposure outside with Portugal and so on, he has bags of experience. This what we want; not men who played football here and never went nowhere."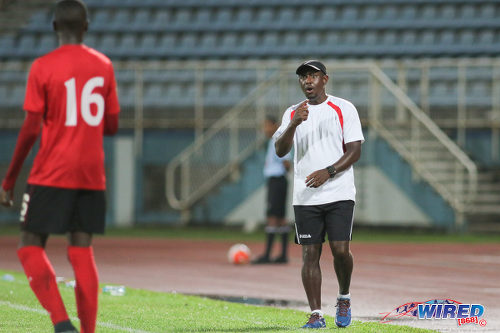 Hudson (B) insisted that his son has not abandoned the national team and will wear the red, black and white strip again when he is fit. And he stressed that he feels an enormous sense of pride when he sees the teenager line up for Trinidad and Tobago.
However, he thinks the best thing now is for the boy to regain his best physical and emotional form.
"If the [national] coach feels to pick him and he is fit and feels like playing, I would let him play," said Hudson (B). "That is if he feels like playing of course."
Editor's Note: Trinidad and Tobago National Under-20 coach Brian Williams has disputed claims that Isaiah Hudson was injured. Click HERE to read Williams' stance on the issue.