Trinidad and Tobago Attorney General Faris Al-Rawi looks set to create a new milestone for State idiocracy, wastage of funds and donkey logic, after suggesting that the Government is considering launching a Commission of Enquiry into a Commission of Enquiry.
Trinidad and Tobago, we ent going to hell again. We reach!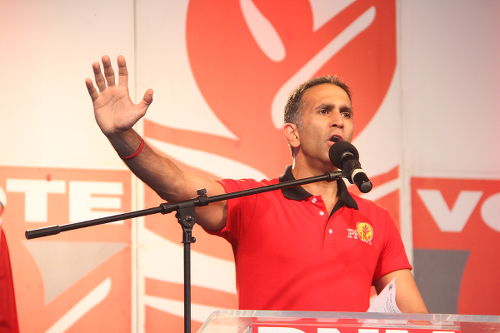 Al-Rawi, via press release, said a preliminary legal opinion by Fyard Hosein SC suggested that the Las Alturas Commission of Enquiry was flawed, politically biased and "very well subject to judicial review". So, brace yourself for a PNM witch hunt into a UNC witch hunt into a PNM project.
Won't it be cheaper to just throw Dr Keithos and Tantee Kams in a river and see who sinks or floats?
Incidentally, the cost to construct the two disastrous Las Alturas towers was TT$26 million. And the cost of the enquiry into the towers? Forty million TT dollars and rising.
Mr Live Wire hopes the acting Police Commissioner withdrew his detectives from the various 'hot spots' today and sent them to gather information at the opening of the Law Term instead.
Who else can't wait to hear Finance Minister Colm Imbert explain why the Government can't afford to keep offering subsidies to the public?! But before you listen to Imbert's tidings of joy, do read Asha Javeed's exclusive reports on the Chaguaramas Development Authority's expensive carve-up of the peninsula in the Trinidad Express.
Let's just say that tales of how the West was won are bedtime stories compared to the alleged looting of these millionaire Trinidadian cowboys.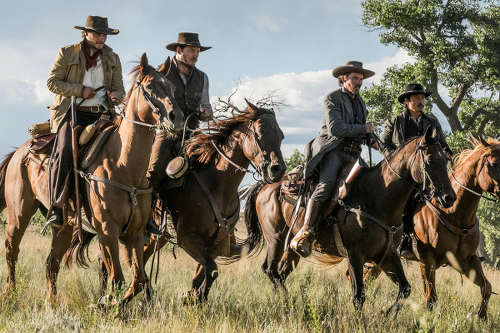 Junior Sammy—a name seen only in seven to nine figure deals involving taxpayers' money and never in million dollar donations to sport, culture or charity—got a two-year lease for a parcel of land in Covinge, Tucker Valley from the People's Partnership Government on 6 September 2015, just the day before then Prime Minister Kamla Persad-Bissessar was voted out of office.
So far, so dodgy.
The area of land was 21.2366 hectares or roughly a quarter the size of the Queen's Park Savannah. The rent, according to the Trinidad Express, was TT$100 per month.
Let me say that again. In a country where parking your vehicle on a five-metre spot at the wrong time of day can get you an immediate fine of TT$600, Sammy can rent an area of land that is the size of 35 football fields for the cost of two regular Movie Town tickets—not 3D, eh!
I don't feel allyuh hearing mih… Former CDA chairman Daniel Solomon—who also chaired the Legal and Leasing Committee—and CEO Jocelyn Hargreaves recommended that Sammy, a f*%king billionaire, pays the State the price of two salads at Wendy's OR one third the cost of a Lasco fan to rent an area wide enough to hold the United States White House, land and all, more than twice!
Of course, Sammy isn't the only big boy to strike it rich in the wild, wild west. Not when Solomon was handing over State land to local millionaires like a bartender passing out rum and coke at a free drinks party.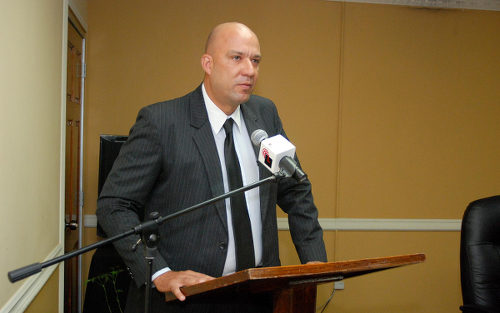 The list of directors granted 'piper prices' for State lands in Chaguaramas include: Anthony and Michael Aboud, George Anthony Tannous, Manas Tannous, Joe Tannous, Nicholas Tannous, ex-PNM National Security Minister Howard Chin Lee and Ann Chin Lee, Christopher Louis Aleong, Andrew Aleong, David Aleong, George Aleong and Kenneth Aleong, Raymond Habib, Ryan and Christopher Ramhit, John Aboud and Richard Smith.
Joseph Rahael might be the Chaguaramas godfather as he is a director of three companies—Fouraime, Chexobox Limited and Point to Point—with projects in the area. Rahael, incidentally, is the son of former PNM Minister of Agriculture, Land and Marine Resources, John Rahael.
Although that isn't as ironic as the fact that John Aboud was chairman of Trinidad and Tobago's Crime Stoppers at the same time he was making out like a bandit in Chaguaramas.
(For the benefit of the Senior Counsel who just got forwarded this article to consider legal action, Mr Live Wire stresses that "making out like a bandit" means to "turn a very large profit". But don't worry SC, you can still make a killing with Faris' next Commission of Enquiry!)
And, for the topping on the cake, at least one company was allegedly not even paying the paltry rent charged!
In essence, the CDA is the LifeSport for big shots. And, just like Adolphus Daniell with his TT$34 million, the millionaires' club members—no disrespect meant to the billionaire Sammy—have every intention of keeping their loot.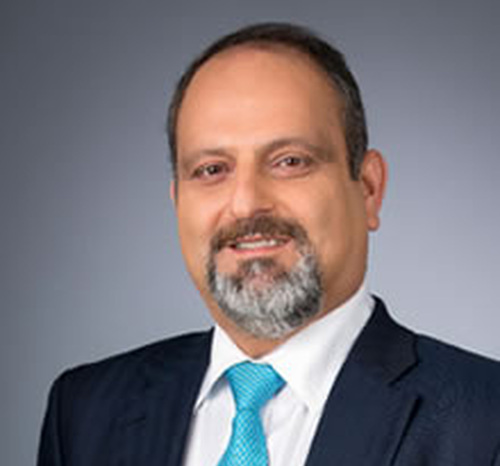 A 9 June 2016 report by then CDA chairman, Anthony Pierre, suggested that two companies, Fouraime Enterprises and Starburst, should keep their leases since: "given the stage of development of these projects, it will be very costly to the CDA to terminate the leases and/or stop the projects."
Wait, costly to whom?! So Pierre prefers that they benefit from an alleged crime perpetrated against taxpayers than potentially lose money for having the gumption to try it on in the first place?
So if Mr Live Wire acquired a motorcar that was improperly taken from the rightful owner; but he went through the trouble of putting rims on it… He could keep it?!
Just now, robbers will be getting tax right offs for gas used on their heists!
Of course, if anyone was unsure about the government's commitment to dealing with crime, then that should been settled at the last meeting between the two major parties when Prime Minister Dr Keith Rowley turned up with a MP, Marlene McDonald, who is under investigation by the police and Integrity Commission for fraud. And Opposition Leader Kamla Persad-Bissessar took attorney Gerald Ramdeen who has a clear stake in the current murderous climate, since he represents cadavers.
Not that Ramdeen is the only one who is seeing dead people these days.
Today's Express headline read: "Central woman turned up dead."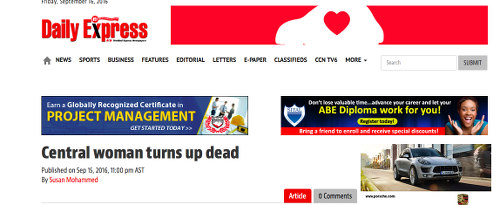 That must have been a haunting experience. But then there are no shortage of those in this two island republic.
One last thing… Did those cowboys consider how their patrons would get to and from their proposed establishments in Chaguaramas on the single lane road when one Red Bull event at Pier One virtually shut down the whole west coast with traffic, four years ago?
Did any of the various State agencies responsible for granting constructing permits consider that?
So much for the myth of our brilliant business leaders who pulled themselves up by their bootstraps.
Don't laugh too hard though. One way or the other, Mr Live Wire bets those Chaguaramas cowboys will throw taxpayers' money at that cock up too!