The North East Stars and Morvant Caledonia United football clubs have announced new commercial sponsors, as the Trinidad and Tobago Pro League prepares for a change-filled 2016/17 season.
The Stars, who finished fifth in the 10-table standings last season, will be formally referred to as the Ma Pau Stars for the 2016/17 season after agreeing a TT$400,000 sponsorship package with the Ma Pau Casino. And the Stars hope to make former England Premier League stars Jason Scotland and Carlos Edwards—both 37—their next signings.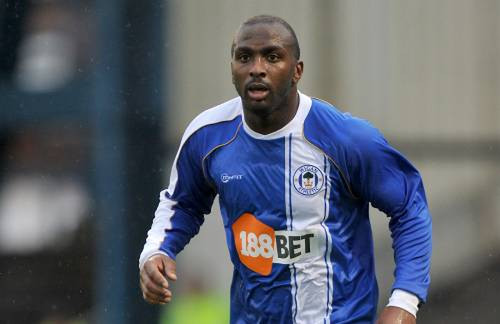 Scotland and Edwards, who were both members of the Germany 2006 World Cup team, have trained with Stars for over a month and are keen to work with their former Defence Force teammate Ross Russell, who is head coach of the Sangre Grande-based team.
Scotland played professionally in the England and Scotland Premier Leagues with Wigan, Dundee United and Hamilton Academical while Edwards also spent over a decade in Britain and enjoyed two seasons in the England Premiership with Sunderland.
Stars general manager Maurice Eligon explained that the club has had some financial issues, which were partly linked to owner Darryl Mahabir's unsuccessful court battle over the name of his Japs Fried Chicken franchise.
Ma Pau, who controversially failed to return its own team to the Pro League last season, will help Stars fill the void in what is expected to be a shortened season with two rounds instead of three.
"We have just successfully completed a partnership with Ma Pau, so from September 1 we will be known as Ma Pau Stars for this season," Eligon told Wired868. "North East Stars will like to thank Ma Pau for this deal."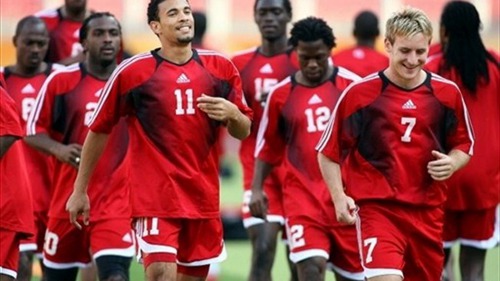 Not to be left out, Morvant Caledonia United also announced a new commercial partnership as the Courts furniture store agreed to pump TT$1.2 million into the club over the next three years.
Morvant Caledonia co-founder Jamaal Shabazz said he hopes the deal, which should use the Courts marketing team to help promote their league games, will reinvigorate the former Caribbean champions who were eighth last season.
"It comes at a time when sports, football and the Pro League needs investor confidence," said Shabazz, "because usually in the downturn of the economy, corporate Trinidad tends to see that as a reason not to partner, sponsor or invest in sport. For us, that is a big statement of confidence [in us]."
Veteran World Cup 2006 midfielder Densill Theobald, 34, will again start the new term with the "Eastern Stallions" while current Soca Warriors goalkeeper Marvin Phillip, 32, also stays for a second successive season.
Towering 27-year-old Jamal Gay, a former 2009 Under-20 World Cup player, is training with Morvant Caledonia at present after helping San Juan Jabloteh secure CONCACAF Champions League football for the 2017/18 season. However, his potential return will depend on the club's financial health.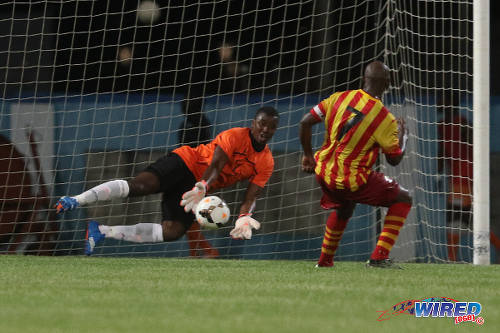 Jabloteh are expected to replace Gay with 29-year-old Trinidad and Tobago international striker Willis Plaza.
Arguably, the biggest change within the Morvant Caledonia squad this season will be on the bench, as assistant coach Rajesh Latchoo takes over the reigns of the senior squad while former head coach and San Juan North Secondary coach Jerry Moe will head up their youth academy instead.
But Shabazz stressed that the Stallions will be just as keen about their off-field activities this season, as they aim to relaunch their community outreach programme, which has been muted in recent years as they focused on financial survival.
"We want to do activities within the community and to start back to train in Morvant and do things in the schools and the community which is part of our sponsorship deal…

"One of the things we want to do is have a primary schools league for the schools within the Morvant/Caledonia and Barataria area and also have a homework centre and get the youths to interact with various activities and break down some of the barriers set up by the gangsters.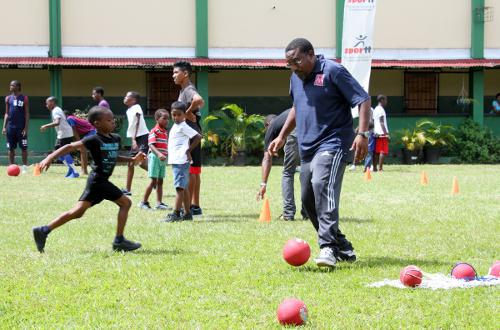 "Also having had funding cut from Sport Company and the income we had from NLCB fell through… It gives us that added boost. Massy Motors is still with us and we continue to look for partners…

"We are really going to try to get creative to bring in funding and to be able to make ourselves worthy of being a partner to companies like Massy, Courts and the likes."
The Pro League will not be left out in a time of transition, as they look to implement some radical changes for the upcoming season.
On Tuesday, the 10 member clubs will vote on a raft of proposals from its recently appointed marketing committee, which is headed by Mahabir and also includes Central FC managing director and former Sport Minister Brent Sancho.
Among the proposals is an abbreviated football calendar for this year's competition from September to January, which will allow the Pro League to run its next season from April to December 2017.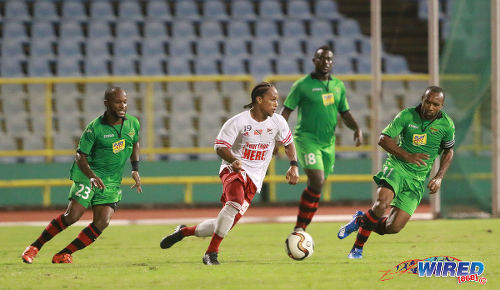 This will revert the local top flight competition to its original schedule and should not only harmonise the Pro League calendar with much of CONCACAF but also minimise the disruptions of the Carnival and Christmas periods.
The Pro League schedule was changed, six years ago, to allow clubs to send players for trials in Europe without disrupting their campaign. But there has been little business between the local teams and top European leagues during that period—partly because of the struggles of the Trinidad and Tobago National Senior Team—while Pro League teams have found themselves disadvantaged in the CONCACAF Champions League, which they enter during pre-season.
Mahabir and Sancho, according to a football source, have suggested that the current Pro League season should run with no breaks for international football unless the Soca Warriors are playing in Trinidad and Tobago.
It means clubs like Central and W Connection, in particular, could be without key players for some fixtures. However, the truncated season will also allow teams to operate on a tightened budget, as they only need to find five months' salary for their players as opposed to nine.
The Toyota Classic Cup, which combines the Pro League and National Super League clubs, might be the only knockout competition this season.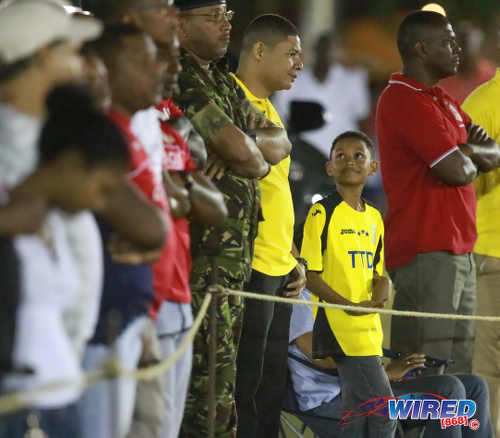 Another suggestion is that the Pro League clubs select four shared venues for outings this season, which will mean teams essentially concede their home advantage. This initiative intends to again cut costs and reach out to fans by offering more double headers and a steady fixture list.
The Ato Boldon Stadium, Barataria Recreation Grounds, Siparia Complex and Mahaica Oval are four proposed venues with the Hasely Crawford Stadium touted for the cup final. This idea is not believed to be widely popular and clubs would need to be convinced in time for Tuesday's vote.
Either way, the Pro League appears ready to implement new ideas to ensure its survival in the current rough financial climate.
The return of former Defence Force stand-outs, Scotland and Edwards, who join a third ex-England Premiership player, Kenwyne Jones, should help.
Jones, who represented Sunderland, Stoke City and Cardiff City in England's top flight and is the current Soca Warriors captain, scored on his debut for defending champions Central FC in a 2-2 Champions League draw with Sporting Kansas City on Tuesday 16 August at the Ato Boldon Stadium.