It. Just. Got. Flipping. Real!
The Hindu community were supposed to be celebrating Arrival Day—no doubt at public expense too—but Maha Sabha general secretary Sat Maharaj used the occasion to tell Roman Catholic archbishop Joe Harris to get lost instead.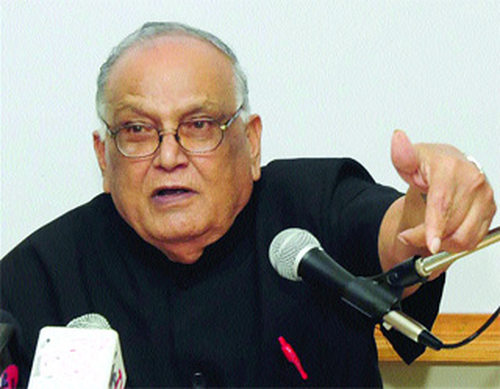 "Archbishop, mind your own damn business," said Maharaj. "(…) If I had only one message, the message is: allyuh go to hell, this is a business of the Hindu community and the State."
Somewhere in east Trinidad, boxing promoter Boxu Potts saw the video clip on CNC3 and pulled a muscle trying to sprint to the phone.
Everywhere else, onlookers probably winced.
The 'business' that Maharaj is defending, incidentally, is the right for Hindu girls to be married,under the Hindu Marriage Act, from the age of 14. So far, so backward.
Now, in case you missed it—maybe, for instance, you were focused on the stuttering economy, bloodletting in the streets, judicial constipation, police disservice, or the ticking time bomb next door in Venezuela—the Inter-Religious Organisation (IRO) head Brother Harrypersad Maharaj revealed, two weeks ago, that local religious bodies rather liked the idea of keeping the option of child brides on the table.
In case of emergencies, of course.
Which kinda begs the question: What sort of problem, save for pending deportation, is a hastily arranged marriage supposed to cure in 2016?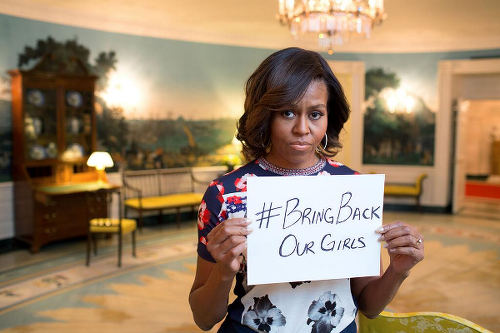 In a country where the last prime minister, Kamla Persad-Bissessar—a Hindu one at that—felt it necessary to confirm her knowledge of pipe on a political platform; the current prime minister, Dr Keith Rowley, apparently thought "freedom of the press" was either a dare or an exotically named dish when he had a former Express reporter over for an allegedly flirtatious encounter; and the former Local Government Minister Chandresh Sharma was flattening mistresses in public car parks:
Does marriage really cover shame? Or merely increase the number of the humiliated?
Joe's stock might be rising as we speak. Because, frankly, if Sat thinks you're awful, then you must be doing something right. Not so?
Still, Mr Live Wire advises caution in looking for the good guy here.
First, if Joe didn't know about this child marriage thing before, he surely saw it was on the IRO's agenda for its last meeting. Was he afraid to show up and give dirty Harrypersad and Barbara Backward a piece of his mind?
Didn't Joe read about when Jesus visited the money lenders' temple and get on rowdier than Anna Ramdass in the police station? Or what of that bit about hiding your candle behind a bushel?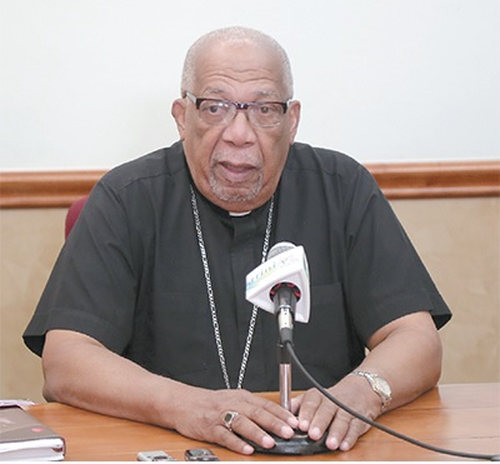 Only tough in front of your own pew, Joe?
And as we are on the topic of Joe's candle. Might Mr Live Wire also point out that the Catholic Church is on decidedly shaky ground when talk turns to pedophiles. Something like ex-AG Anand Ramlogan giving the feature address on animal cruelty.
Hey, stand up for what's right by all means, Joe. But keep it real too.
Maybe Sat would have been more amenable to a chat on the matter if you'd lifted your own robe, is all Mr Live Wire is saying.
And when Sat said 'go to hell'; well, it might not be quite as bad as it sounds. Hindus, according to wisdom gleaned from a few minutes of 'Googling', see hell as "naraka" where souls endure temporary torture while they wait for their next life journey through reincarnation.
In other words, it is like a trip to the local passport office.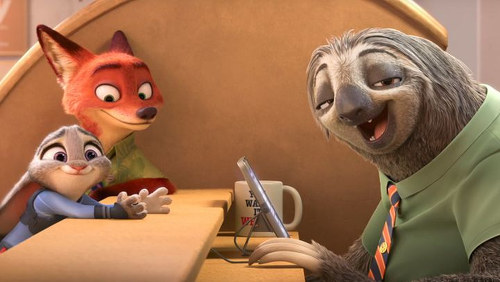 We've all been there, Joe. Just be sure to walk with a phone charger and some groovy tunes.
As for you, Sat. Can you explain your defiance about this child marriage thing some more?
"(Child marriage critics) could make children though," said Maharaj, "with old men. Nobody locking up the old men…
"When you are young, you take chances. And if a girl at the age of 14 took a chance and she got pregnant, the two sets of parents will come together, and they will give support, they will send them back to school. And they will take charge of the child."
Wait… So your defence is if the police are not successfully prosecuting offenders of statutory rape, why not legitimise the act and allow them to keep their victims?
I'm. Eh. But…
Sorry. No words. That's exactly the sort of idea that, if you let bounce around in your head for a bit, leads to an aneurysm. Mr Live Wire would like to wait until his own daughters are grown before he gets back to that one.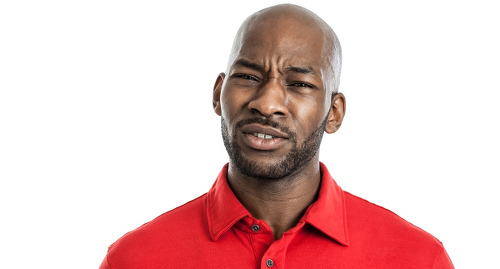 The Maha Sabha jefe had some words for US Ambassador John Estrada as well.
"In every state it is a different age, and the age is as low as 13 in the United States of America," he said. "Mr Ambassador, cure your own evil before you come to tell us how to cure our evil."
Out of America's 50 states, one, New Hampshire, allows marriage at age 13 with parental consent, although most start at 16. And the majority of the IRO, apparently, are happy to justify their stance on issues like child marriage, abortion and the death penalty by identifying with global pariahs rather than the mainstream.
Yet, ole Sat was cracking. He, possibly inadvertently, referred to child brides as "evil" after all.
Give it up Sat. In the words of that great philosopher of our time, Machel Monk: "The party done."
And call off the holy war too, fellahs. It won't do either of you any good.
This conflict will only show off the frailties of either sect and possibly turn droves of followers into pained, non-believers. Sort of like Batman versus Superman.