Trinidad and Tobago President Anthony Carmona, according to civic watch group Fixin T&T, is consistently exploiting the country's lack of accountability and consequence.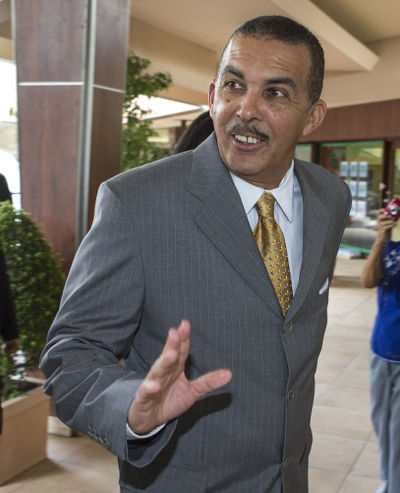 Fixin' T&T, which is headed by local businessman Kirk Waithe, slammed Carmona's "reckless" of appointment of Dr Kriyaan Singh as a temporary Independent Senator and also pointed fingers at several of the President's decisions over the years, including his acceptance of a TT$28,000 per month housing allowance despite already being accommodated at taxpayers' expense and his apparent delay in initiating investigations into former FIFA vice-president and National Security Minister Jack Warner after a request by the Ken Gordon-led Integrity Commission.
The following is the full press release:
FIXIN' T&T wishes to make it clear that while we find many of  Dr Kriyaan Singh's online posts and comments to be highly offensive, like every other citizen, Dr Singh enjoys the constitutional and fundamental right to freedom of speech and expression within the confines of the law.
A right we must all jealously guard and vigorously protect. Also, we recognise the fact that Dr Singh did not assign himself a seat on the Independent Bench in our Parliament.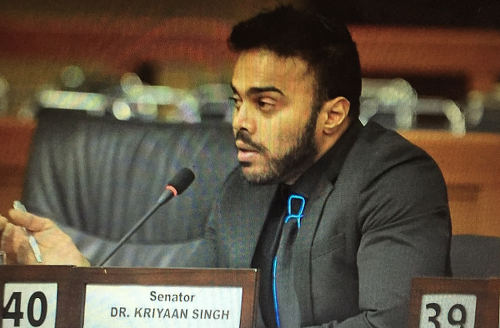 Our problem therefore, lies squarely with President Anthony Carmona, whose competence and judgement we continue to question and who, yet again, has underscored the dire need for amendments to our Constitution which will make accountability and consequence applicable to the President and the Office of the President.
As of now there appears to be neither and this seems to be consistently exploited by our sitting President.
In addition to the recklessness of his most recent appointment to the Independent Bench:
1.  President Carmona has brazenly, publicly and dangerously described views expressed by others, which were not perfectly aligned to his, as 'donkey cart interpretations' and 'rum shop logic'.
2.  President Carmona is yet to answer and take responsibility for the $28,000.00 per month housing allowance he received while being afforded accommodation at taxpayers' expense.
3.  Page 44 of the 2015 Auditor General Report, under the title of 'President-Expenditure Control', speaks to "85 instances of incorrect classification of expenditure totalling $2,685,236.90 in contravention of Financial Regulation 65 which stipulates that a vote may not be applied to a purpose for which it was not intended."
4.  President Carmona took approximately 14 months to accede to the Ken Gordon-led Integrity Commission's request for a Tribunal to investigate Mr Jack Warner.
5.  More than two weeks have elapsed since the Strategic Services (Amendment) Bill, 2016 was passed and to date has not been assented to by President Carmona.
While we appreciate that no timelines are specified for the President to act with respect to appointing a Tribunal and assenting to laws passed in our Parliament, delayed action without explanation is untenable and in our view an abuse of power. We are left to wonder how much more is sitting on President Carmona's desk awaiting action 'at his discretion'.
No public office or office holder in our land, including the likes of the President and Chief Justice, must be allowed to function only as it, he or she deems necessary and/or appropriate with impunity.
Accountability and consequence must be applicable to all.