What's so outstanding about Dr Kriyaan Singh? Author and blogger Rhoda Bharath queries President Anthony Carmona's appointment as temporary Independent Senator: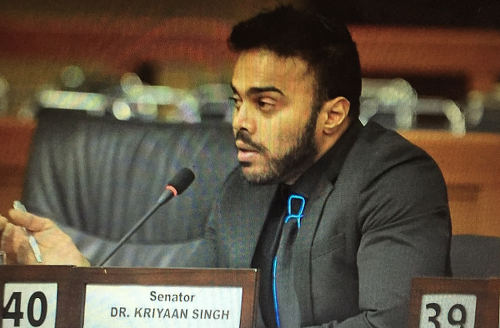 Dear President Carmona,
I trust this letter will find you in the best of health.
I write to raise concerns about a recent appointment to the Independent Bench in the Senate. According to the provisions listed on the Parliament's website Independent Senators must come from "outstanding persons from economic, social or community organizations and other fields of endeavor."
The late Dr John Spence, himself a sterling example of independent thinking in the Senate, opined that "Independent Senators should study the Constitution carefully and understand the rationale behind its various positions."
In light of this clear criteria for selection, I wish to query the appointment of temporary Senator, Dr Kriyaan Singh.
I, along with other right thinking citizens, have observed a disturbing trend in the comments and posts made by Dr Singh on social media. I have attached for your perusal several screen shots of posts or comments that appear to be either politically charged, ethnically prejudiced or sexist in nature, if not openly derogatory.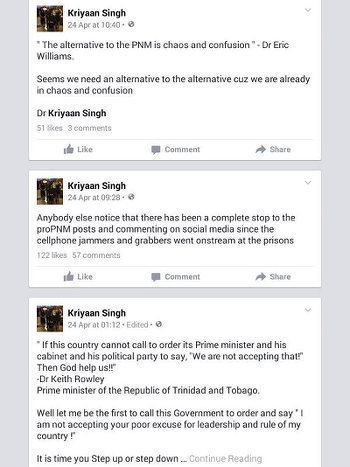 It begs the question what precisely did you find "outstanding" about Dr Singh, and why exactly has he been chosen by you to represent alternative views in the Senate.
The citizens of Trinidad and Tobago have had Independent Senators of the ilk of Corinne Baptiste-McKnight, Helen Drayton, Angela Cropper, Martin Daly SC, Dana Seetahal SC and Karl Theodore, to name but a handful.
So how exactly do we arrive at the selection of Dr Kriyaan Singh as a temporary senator? Have we sunk so low as a society?
Are there no other options at all? Are there no other persons capable fulfilling the responsibilities of a temporary Independent Senator?
What your selection says to the wider public is that you have decided that this young man is capable of impartial and critical thinking on issues that affect legislation and will shape public policy.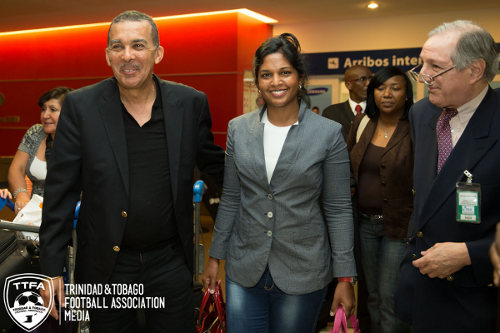 Your selection says that he is "outstanding" and a worthy representative for the people of Trinidad and Tobago. Based on the evidence before me, I challenge that.
Do these posts and comments represent the type of senator you wish for the nation, President Carmona?
I hope that in this instant you do the right thing because it is the right thing to do.
Sincere regards,
Rhoda Bharath
Right Thinking Citizen of Trinidad and Tobago