What did Kamla Persad-Bissessar and her PP gang really leave in the Treasury? Two shillings and a pack of chewing gum?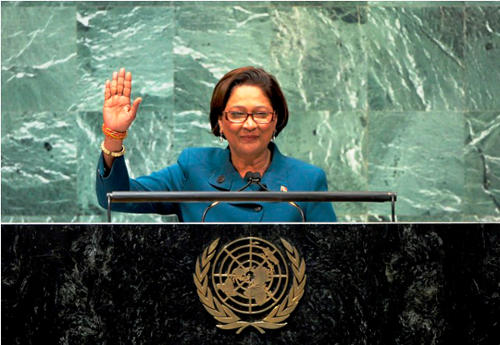 Forget VAT, speed guns and online shopping tax, Trinidad and Tobago can have deeper problems if these electricity black-outs continue. And the only excuse Mr Live Wire has not heard yet from the Government yet is that one of the two rats on the generator treadmill took sick leave.
Take it down and get back to work, Brain!
Is Prime Minister Dr Keith Rowley keeping something from us to avoid panic? Or did Trinidad and Tobago lose its utilities to Guyana in a whapee game?
Somebody get Minister of Public Utilities Brigadier Ancil Antoine in front of a television camera, sharpish!
Colm Imbert better be monitoring Anil Roberts' credit card spending too; not just trying to find out how much Mr Live Wire pay for the drawers he bought on Amazon last week!