If Marlene McDonald is Prime Minister Dr Keith Rowley's answer, then what the hell is the question?
On Thursday 1 March, Keithos made a surprise move to steal the spotlight from the "Black Panther" as he announced his endorsement of Marlene III—despite the fact that Marlene I was about as welcomed as food poisoning and Marlene II was so farcical that even he walked out after the opening credits.
So barely a week after the Police eliminated "Christmas", the Prime Minister indulges his unhealthy and unfathomable craving for a "Big Mac" in the middle of Lent.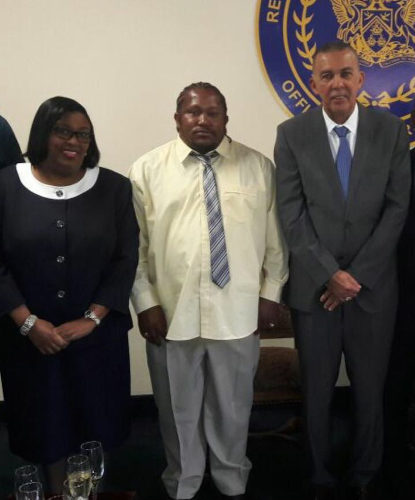 Marlene's new appointment as Minister in the Ministry of Public Administration and Communications brought two things to mind. First, Keithos should really consider seeing new people, if he considers the likes of Marlene and Darryl Smith to be so indispensable. And, two, whatever is Cedric "Godfather Burkie" Burke going to wear?
After weeks of haranguing the Opposition into supporting the Anti-Gang Legislation, Rowley then swears in his only MP who has been publicly linked to an alleged underworld figure.
What is the point of campaigning for 'hot spot' residents to "snitch" on gang members when alleged criminals can get politicians to hop and skip faster than most citizens can get a police officer to pick up the phone?
Well, Marlene it is anyway. And, unless Maxie Cuffie is on a steady diet of vibranium herb, it seems inevitable that the POS South MP will eventually inherit the portfolio of the ailing minister.
Are we being too harsh on Keithos?
Mr Live Wire tries to step into some prime ministerial shoes.
Scenario: You are the leader of a developing nation who is struggling to curb violent crime, shake off the stigma of corruption and prove to naysayers that the "Rottweiler" is hotter than the "Black Panther" on any damn day of the week.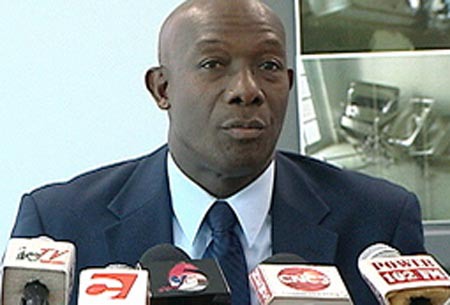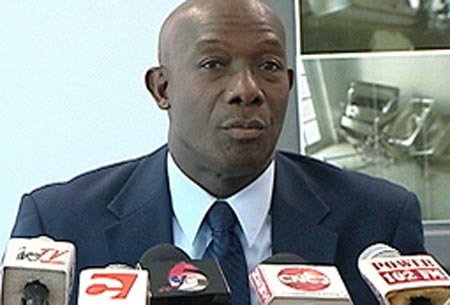 A Cabinet position becomes available and you have three MPs without substantial portfolios. Which of the following three do you hire?:
(a) D'Abadie/O'Meara MP and Retired Brigadier General Ancil Antoine: a hero of the 1990 attempted coup when he led troops into action against Jamaat Al-Muslimeen forces in Port-of-Spain, and a former deputy general of the Inter-American Defense Board;
(b) Laventille East/Morvant MP and businessman Adrian Leonce: a 38-year-old neophyte, born and bred in an oft maligned hotspot, with a Masters in Mechanical Engineering;
(c) Port-of-Spain South MP Marlene McDonald: whom you sacked twice before because of question marks over her integrity and because she showed up at a swearing-in ceremony with an alleged member of the criminal underworld.
Well, duh…