Trinidad and Tobago international gymnast Marisa Dick and her mother, Hannifer Dick, are now refuting information published in an Edmonton Journal article, which claimed that the athlete began her trip to Rio de Janeiro at 9 pm (Alberta time) on Friday April 15.
Dick (H) said today that the duo actually began their journey at 11 pm instead.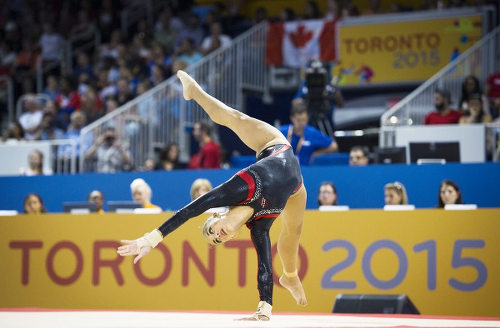 "We were at Fort McMurray at the competition gym and when we got back to the house (of our host) at 10.30 pm," Dick (H) told Wired868, "we got a call saying there was a possibility that she would be going to the olympics. And I said we would not be going anywhere until we knew for sure.
"And at about 10.49, I got the second phone call saying that this is definitely happening so pack your bags."
The timeline is significant. The new proposed departure time of 11 pm from Fort McMurray, Alberta equates to 1 am in Trinidad and Tobago and 2 am in Brazil.

Trinidad and Tobago Gymnastics Federation (TTGF) president David Marquez informed Thema Williams' coach, John Geddert, that the local body had decided to replace his athlete with her alternate, Dick, at 12.27 am on Saturday morning, which was 10.27 pm in Edmonton and 1.27 am in Rio.
Dick (H) said she and her daughter first heard from the TTGF approximately three minutes after Marquez gave Geddert the bad news.
The initial timeline given by the Journal would have meant that the TTGF gave the Dicks the green light to head to Rio about an hour and a half before they officially axed Williams.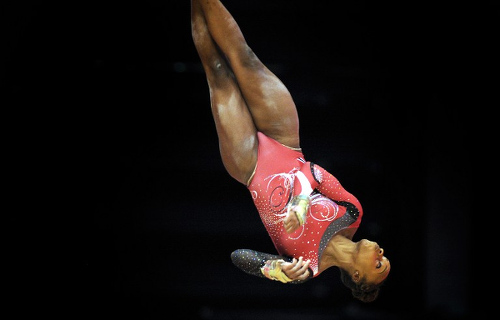 Dick (H) provided Wired868 with a receipt for fuel and coffee on 2nd Street, Wandering River, Alberta at 11.53 pm (Alberta time) on April 15, which she felt confirmed her story.
Google Maps calculates the distance between the Norfort gym at Fort McMurray and 2nd Street, Wandering River as 204 km and gave the drive time without traffic as 1 hour and 50 minutes. Dick (H) said she shaved an entire hour off the Google drive time and completed that stretch in just 53 minutes.
"I was flying so I wont be surprised if, when I get back, I have a photo radar ticket," said Dick (H).
However, if the Dicks left at 9 pm, it would mean she was slower than the estimated Google drive time to the Wandering River gas station by about an hour.
An article in Canada's Globe and Mail referred to the stretch of highway between Fort McMurray and Wandering River as "Suicide 63", "Highway of Death" and "Hell's Highway."
Statistics showed 2,457 accidents along the route, between 2002 to 2010, with 66 fatalities. Just 5.6 percent of drivers had consumed alcohol and 28.9 percent were traveling at an unsafe speed.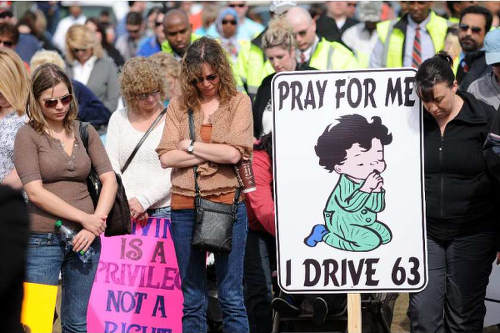 And, according to "Coalition for a safer 63/881", 40 percent of accidents on Highway 63 involve wildlife.
So, on April 15, was Dick (H) speeding along the highway, as she tried to ensure that her daughter, Marisa, got a shot at an Olympic spot? Or was she driving slowly, out of respect for the fierce reputation of the highway?
Journal editor Dan Barnes could not be of much help. He confirmed Dick's coach, Anita Pelletier, told him on Monday that the teenager left for Rio at 9 pm on Friday April 15. And Pelletier would know since Marisa called her to ask if she could join her in Rio—the Canadian, who was one of Marisa's two coaches, could not go since she would have needed a visa.
However, Barnes told Wired868 that Pelletier emailed him last night, on April 21, and reversed her initial statement. After three days, Pelletier said she miscalculated the Dicks departure time by two whole hours. And, instead, she said they actually left for Rio at 11 pm (Alberta time).
The tale changed too.
A gymnastics insider initially said the Dicks were at the Alberta Provincial competition when they got the remarkable news.
"I've never had a gymnast called on a moment's notice from one meet to go compete at another meet," Pelletier told the Journal, "let alone halfway across the world."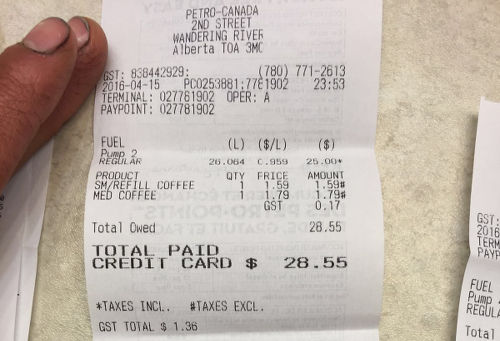 After questions were raised about the timeline of Dick's dash, the gymnastics source explained that they did not leave the gym until 11 pm.
However, the final event at the Alberta Provincial ended at 9 pm on April 17 and Marisa was due to compete on the following morning at 8 am. So why would the Dicks still be there at 11 pm?
At I95.5 FM this evening, Marisa reiterated that the call to head to Rio came from TTGF assistant treasurer. Donna Lue Shue at around 10.30 pm (Alberta time).
"I was at a competition at Fort McMurray," Marisa told radio host Andre Baptiste, about the TTGF call.
However, Dick (H) told Wired868 they were not at the meet at all but at the home of their host when Marquez's call came. It was not necessarily a contradiction. But it did not clear things up beyond a shadow of a doubt either.
The elder Dick lamented the negativity around Trinidad and Tobago's gymnastics in recent months.
"Right from the World Championships to now, it has been very sad because two beautiful girls have been very affected by the media," said Dick (H). "As a parent all you want to do is protect your children… A lot of people don't know the actual facts."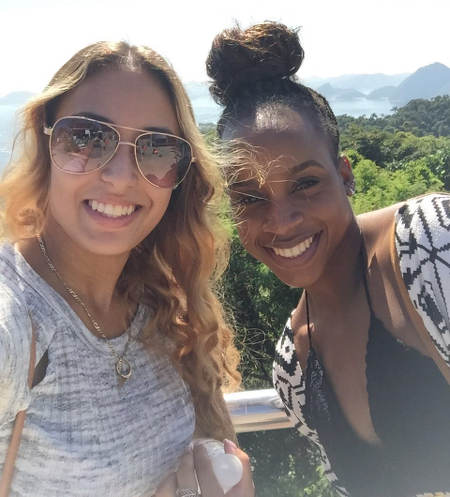 She shared photographs of her daughter and Williams sightseeing in Rio, last week, and insisted that there was no animosity between the pair.
But was is the media—rather than the TTGF—that was responsible for the ongoing gymnastics scandal?
Former TTGF coaching board representative Dale Ali, who resigned yesterday in protest against the board's actions, claimed the local gymnastics body might have hurt Dick more than Williams.
"The whole country would have been celebrating (Trinidad and Tobago getting a gymnastics spot in the Olympics) but (the TTGF) destroyed that," Ali told Wired868, "and you mashed up Marisa more than Thema. The country hates Marisa and it is not her fault. She is a pawn.
"Of course she wants to go to the Olympics and she wants to beat Thema. You are fighting for your spot. But that is healthy and it is the same in every gymnastics team in the world.
"So Marisa is not to blame. If anything, John (Geddert) opened the door for them (with his training report that criticised Williams' training performance on Friday)."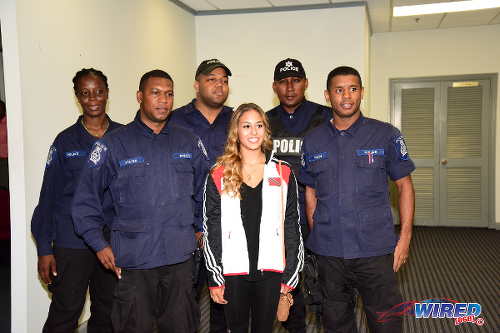 But Dick (H) refused to assign any blame to the local gymnastics body.
"I think (the TTGF) has always tried to be fair as far as I can see," said Dick (H). "We are now at a level where both girls are known internationally and there is (a third gymnast) Khazia (Hislop) who is also very strong.
"Everybody learns as we go along."
Dick (H) was six years old when she migrated to Canada with her parents and siblings. Her father, John Mohammed, was a draughtsman. The Mohammeds landed in Toronto before they moved to Ontario, Montreal and then Alberta.
Hannifer first fell in love with gymnastics during the Montreal 1976 Olympics when she watched Romanian gymnast Nadia Elena Comăneci win three individual gold medals. At 13, she started doing gymnastics at elementary school in Alberta.
When Marisa was born, the second of her two children, Dick (H) took her to Parent and Tot gymnastics in Canada when she was just two years old.
Marisa was 14 when her mother decided to have her represent Trinidad and Tobago—a country she had visited just once before.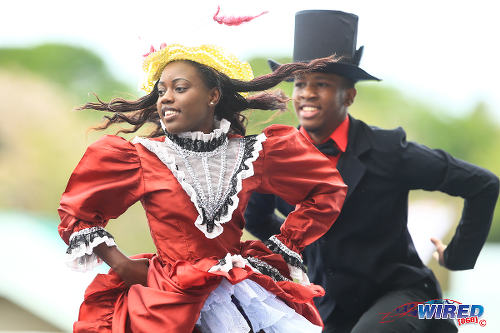 "The (TTGF) president was Ricardo Lue Shue and we went online and found him," said Dick (H). "We sent Marisa's video and we were very fortunate that they decided to take a closer look at us… It turned out to be the best thing ever."
At yesterday's TTGF press conference, Marisa shared her excitement about securing a spot at the Rio 2016 Olympics.
"I was really proud that Trinidad is going to be represented, whether it was myself or Thema," said Marisa. "It is just that gymnastics is a growing sport in Trinidad and Tobago and the Olympics is the biggest thing…
"Trinidad will be represented in the Olympics. It is just really exciting."
But what about Williams and the controversy about how she was removed so Marisa could compete?
Dick (H) did not want to say much about that but suggested that she was satisfied with the procedure used.
"I don't know anything about that," said Dick (H). "There is a lawyer (Ramesh Lawrence Maharaj) and any of those legal questions has to go through that way. I wasn't privy to any of that information.
"To me, I would think they followed proper procedure and tried to take care of everyone."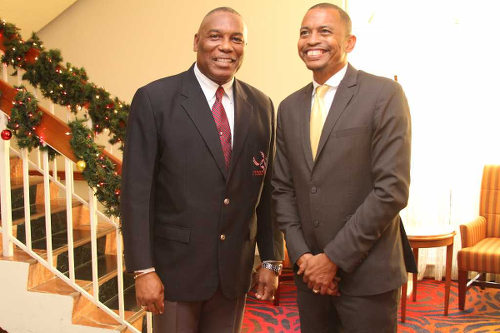 The Trinidad and Tobago Olympic Committee (TTOC) will have the final say on whether Marisa goes on to the Rio Olympics. Dick (H) bristled at the mention of the TTOC.
"If you take that Olympic place away, it hurts the programme," said Dick (H). "I don't know what that will do to us in the eyes of the world.
"Everybody is watching us because of what happened."
Dick (H) has asked her daughter to avoid social media, although she made reference to mischievous plays on their surname rather than threats of violence.
"I told her to stay off (the social media) because I don't want this hurting her," said Dick (H). "It is painting a bad light for everyone here. They are taking something that was so positive…
"I don't know who the people are that are making jokes of her last name. Her special move is not a 'Dick Mount'. It is called 'the Marisa Dick'…
"You should never ever hurt children. When you get to my age you know how to shrug stuff off but  that comes with maturity and they are just getting started. All of this has been hard on Marisa."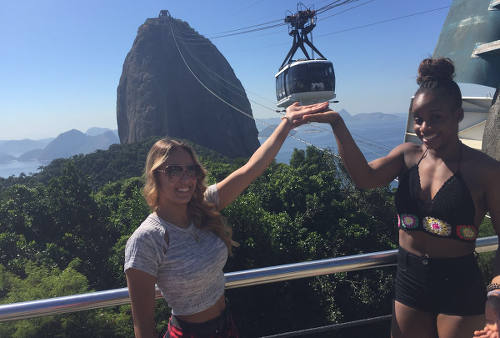 Dick (H) urged the public to work with the TTGF.
"Don't give up on the Federation because everything has a way of working out," she said. "Stay strong behind the three girls—and I'm counting Khazia in the US. If there is an opportunity for the three of them to compete as a team that would be amazing."
Marisa insisted that she was thrilled to represent Trinidad and Tobago and looked forward to show off a new mount at the Olympics.
"That is my biggest goal right now, to get that other skill named after me at the Olympics," Marisa told I95.5 FM.
There was a robust questions and answers segment on I95.5FM.
One caller asked why, if the TTGF was in constant contact with head of delegation Nicole Fuentes, did nobody ask Fuentes to get Williams' coach, Geddert, on the phone immediately before they made the critical decision?
Neither TTGF general secretary Elicia Peters Charles nor Lue Shue could answer.
Another caller asked about Marisa's Instagram post, which said: "I may be a Trinidadian out on the floor but I'm still Canadian at heart."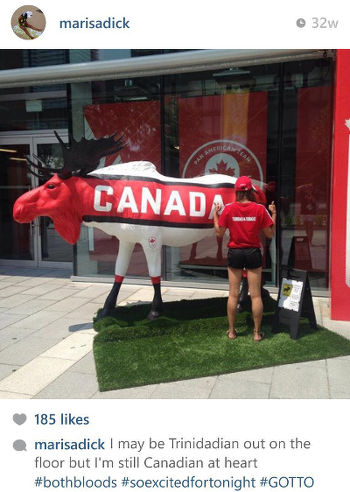 Marisa said her words were taken out of context, although she admitted that she regretted the way she said it.
"Obviously when you say things, you don't expect the entire world to pick apart what you say," said Marisa. "I think people are taking what they want from that. If I didn't want to compete for Trinidad and I wasn't passionate about it, I wouldn't be here.
"My results have proven that I do want to compete for Trinidad."
And what about the fact that Marisa was allowed to represent Trinidad and Tobago with dislocated ribs at the Glasgow 2015 World Championships while the TTGF insisted on removing Williams from the Rio Test event because of a sore ankle?
"That was her call back in Scotland," said TTGF second vice president Ricardo Lue Shue, who acted as stand-in coach for Marisa at the Olympic Test event.
"I knew there was two of us there so," said Marisa, about the World Championship, "so I knew, even if I fell, Thema was there to do the job."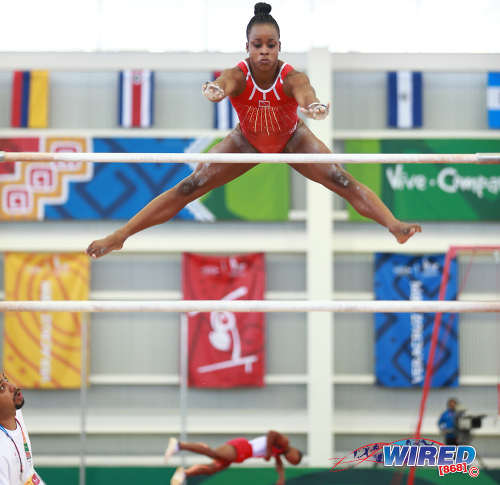 Another caller wanted to know why Marisa was allowed to make the call to perform with an injury at the World Games whereas Williams did not get the same opportunity in Rio.
She was cut off, as the I95.5 FM hosts suggested that question was already adequately answered.
Someone else asked whether there was financial impropriety at the TTGF, as evidenced by a lack of financial audits over the last eight years.
"We used to do audits until they stopped that practice about eight years ago," said Lue Shue, who was president for those eight years before becoming vice-president in 2015. "We are not a bank."
Peters-Charles contradicted her fellow board member and former president.
"We do audits every year," said the TTGF general secretary. "Montgomery Accountants are our auditors."
Another caller asked whether the TTGF board members felt the need to resign, due to their handling of the Olympic qualifying situation.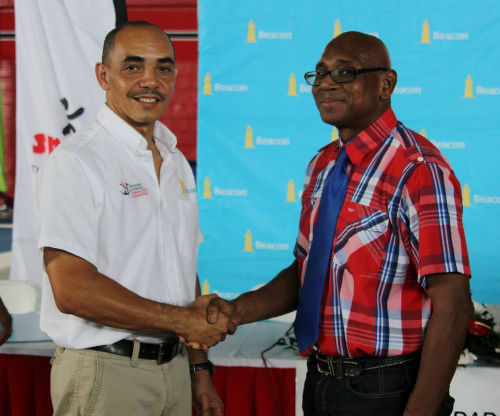 "I think we have a lot to accomplish still," said Lue Shue. "(But) we have an AGM coming up."
Ali, who is the president of the Olympia Gymnastics Club, insisted that the TTGF board has no fear of AGMs or elections.
"If you call for a fresh elections now, they will still be there," Ali told Wired868. "There is a 95 percent chance that everyone will end back in the same position. The public needs to understand that.
"The constitution says once you have 10 members and a constitution you have a club; and the president's interpretation of the constitution is final. And schools count as full clubs too, so the federation can start a program in any school and register them as a club.
"Then what happened before is they were allowed to vote by proxy and the same board members would act as presiding officers and come in and say they have such and such amount of proxy votes and we would not even get to see them.
"That was only changed in the constitution this year."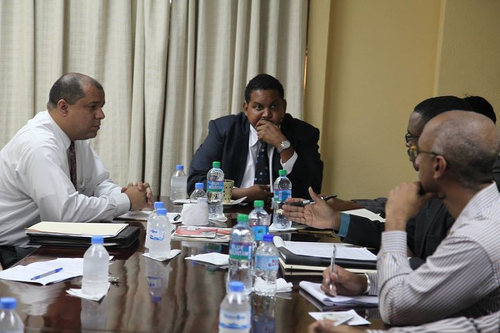 Ali said the TTGF had mediation with attorney Elton Prescott SC, who pointed to several things that needed to be changed in the constitution and recommended a fresh start with an interim committee. But the board ignored the suggestions.
He said several clubs including Olympia and Tots and Tumblers boycotted in an attempt to force change last year. But he claimed it did not faze them in the least, as they put on a supposedly watered down competition.
"They have nothing to lose," said Ali. "They don't do gymnastics for a living. They are not stakeholders. They tell you all the time that this is a voluntary position and we say to them that this is our livelihood…
"They don't care about local gymnastics. There are 500 athletes who are training hard just like Marisa and Thema. But there is nothing being done for them."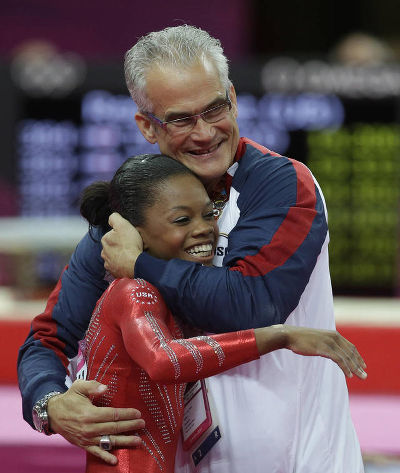 Ali suggested that Geddert should bear responsibility for providing the TTGF with a training report that it could exploit.
"John is supposed to know the lingo of these people and how they think," said Ali. "All elite athletes are injured. Ninety-nine percent of my gymnasts are injured because muscles tear all the time and people ice every day.
"It was not an injury like she fell or so. They made it sound different and worse than it was. But John should have known how these people think.
"You don't put words like disaster in your report. You just gave them ammunition. But what he reported is normal."
Peters-Charles was defiant and unrepentant.
"We did what we had to do and I have no regrets," said the TTGF general secretary. "We did not have any ulterior motives. We did what we had to do."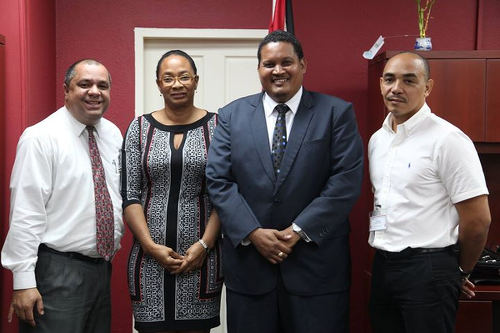 Through it all, Marisa remained upbeat and optimistic and vowed not to be dismayed by the criticism or the questioning of her love for the "Red, Black and White."
"I am trying to bring light to Trinidad and Tobago gymnastics and it is tough to hear people say you should not be competing for us," Marisa told I95.5 FM. "But I just have to remember why I came here since the beginning…"