After a surprise flying start to the 2015/16 TT Pro League season, Police FC suffered a dip in form that saw them slip to sixth in the 10-team table.
At least the "Lawmen" can still take comfort in the soaring fortunes of their 29 year old forward, Makesi Lewis, who still tops all scorers in the local top flight competition and made his international debut for the Trinidad and Tobago National Senior Team last month in a 2-2 draw against Grenada.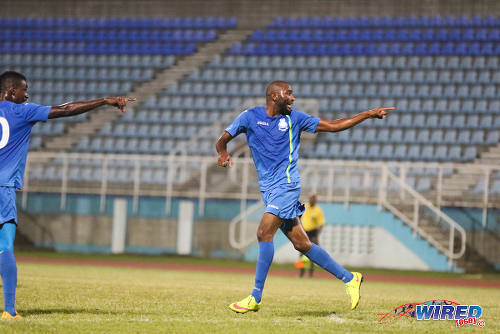 Not bad for a player who contemplated retiring from the game at 25 years old, after breaking his metatarsal bone—not once but twice. Lewis said his love for the game and the words of his critics spurred him on to return and keep going.
Lewis, a former Fatima College student who has a Bachelor's Degree in Communications from Oakland University in Michigan, sat down to tell Wired868 about his career so far in a One on one:
Name: Makesi Lewis

Current Team: Police FC
Position: Forward
Date of Birth: 11 July 1986
Home town: Diego Martin
What school did you attend?
Fatima College, where I also went to school with some of my fellow Police FC players such as Adrian Foncette and Elijah Belgrave. Then I went on to Oakland University, Michigan on a football scholarship.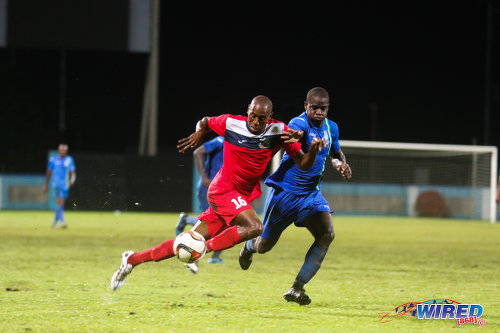 What is something most people do not know about you?
I like being alone. It helps me to think. I think about life, and football is part of my life, so it always comes up.
What do you enjoy doing in your free time?
I like watching movies, mainly comedies. I also like playing basketball. I actually like basketball more than football, but there isn't much growth for the sport in Trinidad and Tobago. I played (basketball) both for my school, Fatima College, and I played in the Hoops for Life Tournament with Petit Valley United.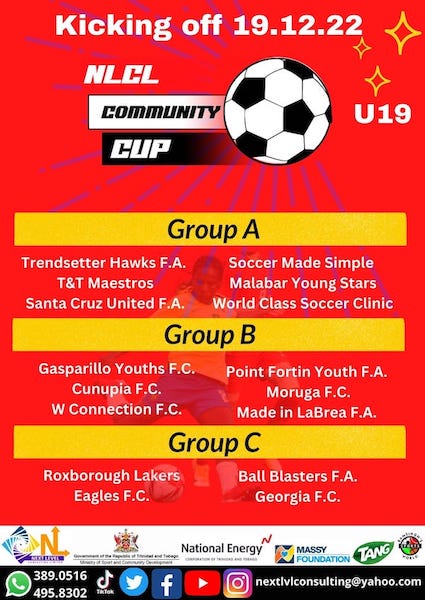 This was during the two year hiatus when I wasn't playing football and decided to play for fun. We didn't reach far in the tournament though.
How did you start playing football?
I started playing football at home, going down by the grounds and kicking ball. When I got older, I started playing with the Defence Force Under-13 Team and progressed straight up to Under-19 with them.
What is your earliest football memory?
That would be winning the Republic Bank Under 13 Cup. I got to open my first bank account with the winnings.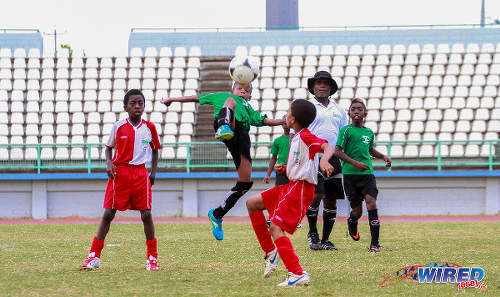 How would you describe yourself?
I am quiet, hardworking and introverted. I really prefer to be home relaxing instead of out partying and liming.
Who was your most important and influential coach?
Errol McFarlane from Fatima College. At that time I played midfield and he pushed me to play in the forward position, which ironically has been my most successful position.
What drives you to success?
It's always been about my love for the game. Whenever I do something, I try to be the best at it.
What makes you stand out as a player?
I am a smart player. I'm faster than most defenders. I also think about the game a lot in my off time, which allows me to play more from my head, than just depending on talent.
Who is your favourite player?
I really admire Lionel Messi because he is Barcelona's top scorer.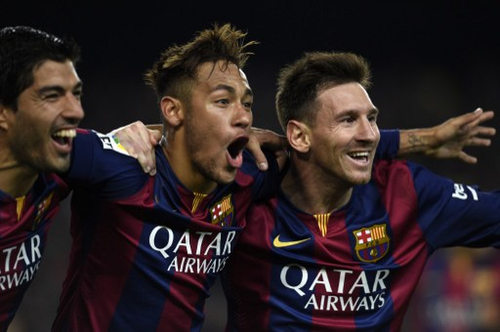 What is your favourite team?
My favourite team is FC Barcelona. Their style of football is very entertaining.
Why play with Police FC?
I was interested in Police FC because I'd already started the process to join Police Service. I've already passed the entrance exam and presently waiting to start training.
What is your ambition for your career?
I see myself one day playing in Turkey. I'm in the process of organising to migrate to Turkey to join my younger brother, Micah Lewis, at the Antalias Spor team. I am extremely proud of my brother. He has been very successful in his career having represented Trinidad and Tobago in the Under-17 and Under-20 World Cups and again for the Olympic football team.
What is your best moment in football so far?
It was winning the North Intercol League with Fatima College in 2005. Fatima had not won Intercol in 37 years and I was the leading scorer that year with 25 goals in the tournament.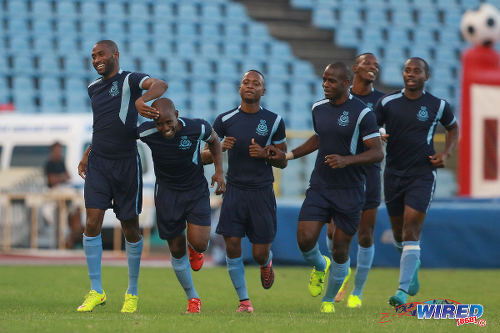 Have you played with any team that won titles?
When I was playing with Caledonia AIA in 2012, prior to my injury, the team was in its most successful season. We won five titles (that year) including Caribbean Cup, Toyota Classic, Digicel Pro Bowl and the FA Cup.
What is your target for the season?
My target is to score 30 goals this season and be the leading goal scorer for this season while helping my team win the 2015-16 Pro League. Devon Jorsling was the leading goal scorer for 2014-2015 and I intend to beat that.
We are half way through the season and I'm leading at 16 goals right now. (He has since scored his 18th goal, which is five more than second placed Marcus Joseph from Central FC).
Any words of encouragement to young footballers?
Believe in yourself and keep working hard. If you stumble, pray. When I broke my leg, I retired from football. I broke my leg twice in the same place. The second time, because I didn't let my leg heal properly.
I had no intention to start playing professionally again but my peers started criticising me. They said that I was one of the best players in the Pro League, but I had never achieved anything in the league.
I definitely had to prove a point.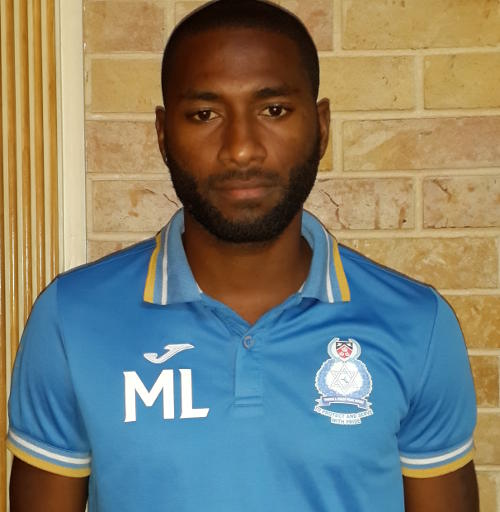 Editor's Note: Makesi Lewis and his Police FC team are in action at 6pm against Morvant Caledonia United on Friday April 16 in the Lucozade Sport Gold Shield Semi-Final at the Ato Boldon Stadium.