Steups! For the second straight year, the Wired868 XI lost in its Football Festival by a solitary goal.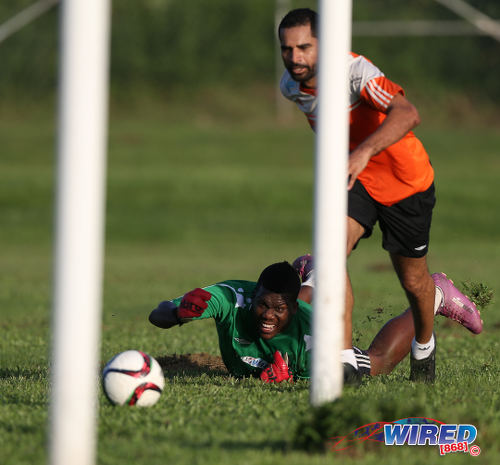 The Darin Lewis Invitational XI stole bragging rights yesterday with a 6-5 win over a decidedly more mature Wired line-up at the UWI SPEC ground in St Augustine.
Darin "Speng" Lewis turned in a MVP performance while Conrad Smith—still an active CNG National Super League (NSL) player for Barrackpore United by the way—was influential for the guest team, which also included Germany 2006 World Cup and Portugal 1991 World Youth Cup goalkeeper Clayton Ince, 2000 CONCACAF Gold Cup semifinalist Ancil Elcock, 2001 and 1997 Caribbean Cup champion Gary Glasgow and former national utility player Nigel Daniel.
Ince, Elcock and Glasgow have a combined eight Caribbean Cup titles between them!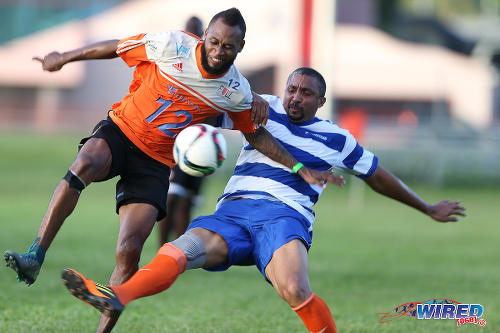 Wired868 were led by the former "Strike Squad" quartet of Clayton "JB" Morris, "Marvellous" Marvin Faustin, Hutson "Barber" Charles and Leonson Lewis, who is the only player to score in all four editions of the Football Festival.

The Portugal 1991 World Youth Cup duo of Anthony Sherwood and Roger Henry wore Wired868's colours as well. And there was some international assistance from England's 1986 World Cup defender Terry Fenwick, ex-St Lucia and W Connection stars Earl Jean and Eligah Joseph and former Brazilian midfielder and Connection player Jose Seabra.
We tried to add the ages of Wired868's players and our calculator froze!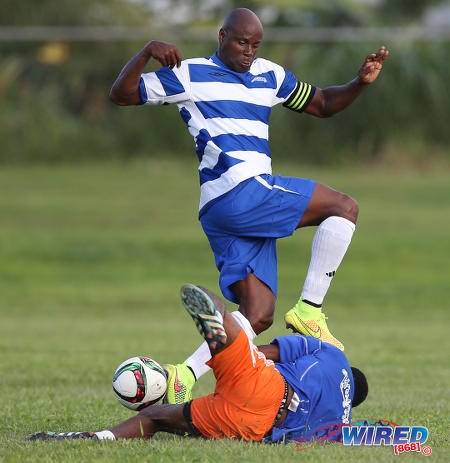 But thanks to "Women Soca Warrior" leader Maylee Attin-Johnson, Defence Force (NSL) captain Chris Durity and record Pro League scorer Devorn Jorsling for lending some fresh legs as well as returning participants like physiotherapist Gregory Seale, SPORTT Company board member Jason Louis Julien, television personality James Saunders and others.
Special mention too for our non-playing guests who included Trinidad and Tobago National Senior Team coaches Stephen Hart and Derek King, Guyana coach and Morvant Caledonia United founder Jamaal Shabazz, Trinidad and Tobago Football Association (TTFA) president David John-Williams, Veterans Footballers Association vice-president Selby Browne and flag man Joey "Posh" Richardson.
And a big thanks to our announcer and ex-FIFA referee Merere Gonzales and sponsors: Cascadia Hotel, Toyota, Carib and Massy Stores.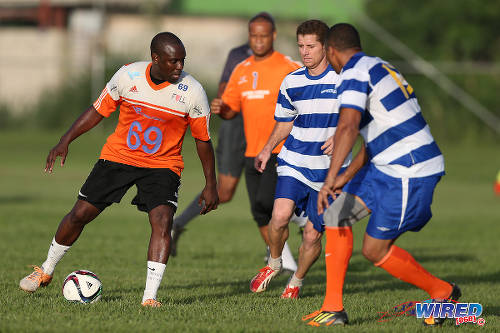 Saunders conceded three goals and then went upfield and scored twice. No, we don't have any video footage to prove it. But it was good enough for the "Spirit of Wired868 Award", which is a weekend for two at Cascadia and a Wired868 hamper.
While Lewis stole the MVP title, which also included the prize of a weekend for two at Cascadia.
There was a special presentation too for "Soca Warriors" supporters Eugene Todd and Peter Cumberbatch, who received framed photographs from Wired868 for their unstinting support of the boys in red, black and white.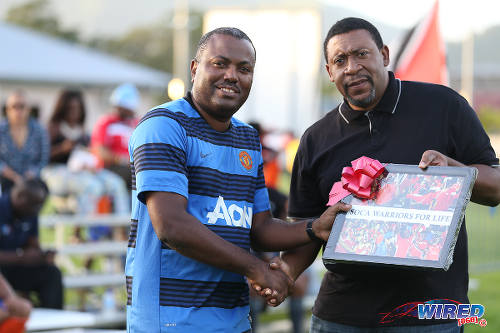 Here is some more of the action through the lens of our photographer Allan V Crane:
My ball!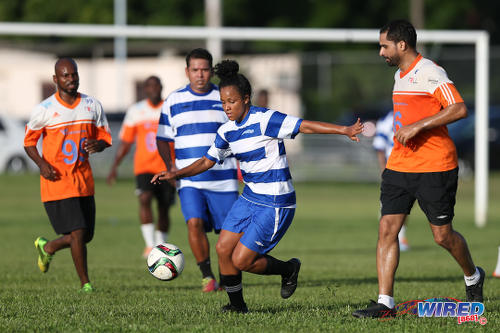 Winged wizard?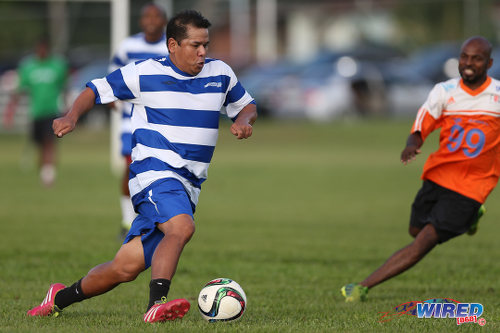 Keeper!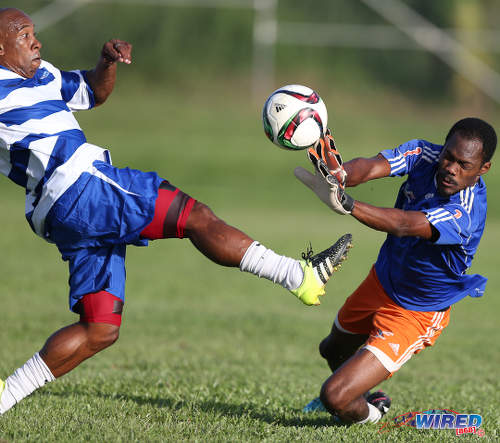 But then the Darin Lewis XI started to work their obeah…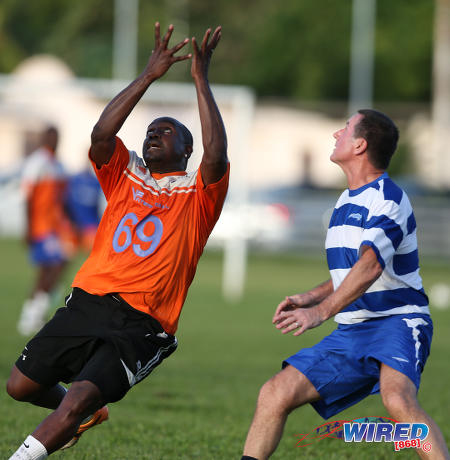 The opposition continued to get progressively younger…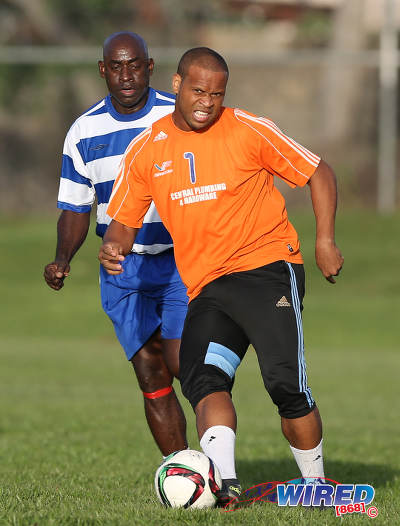 And the age gap started to tell…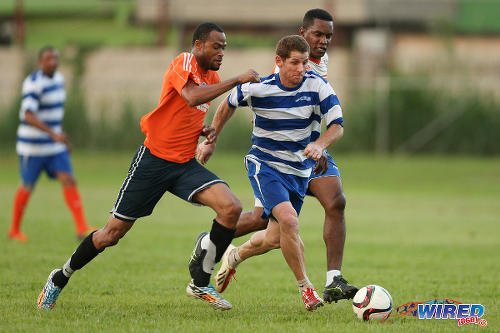 Desperate times called for desperate measures…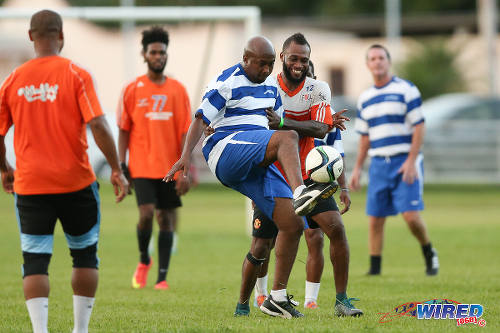 Referee takes sides.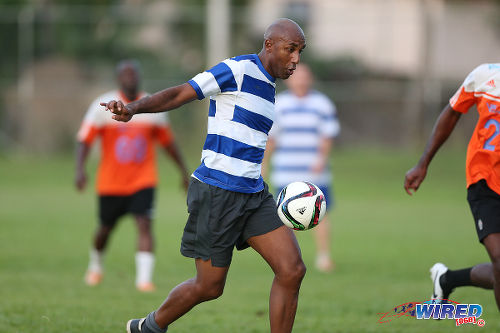 TV rights…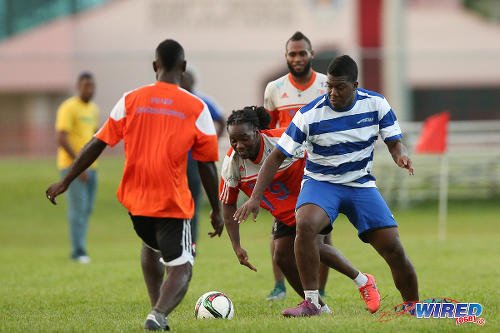 But there was no stopping Darin's men.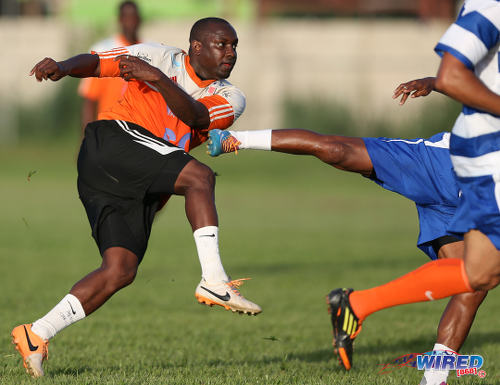 He who lives and runs away…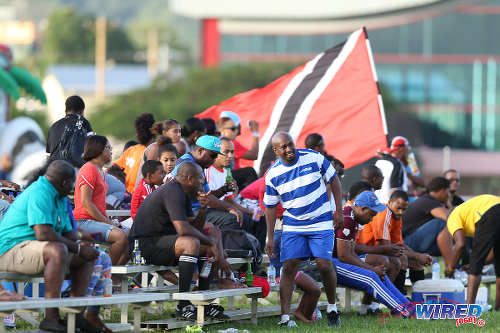 Laps for everbody under 50!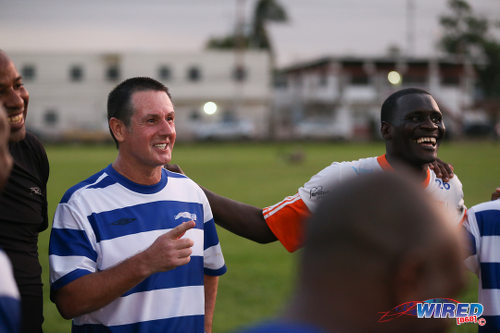 MVP Speng!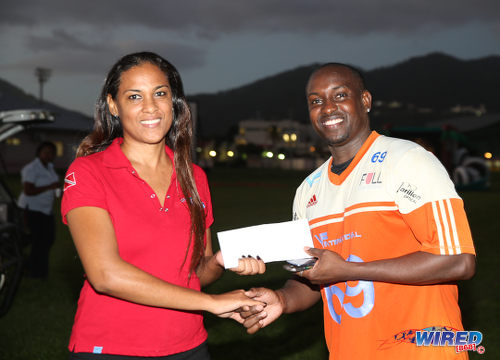 Where did we lose it, skipper?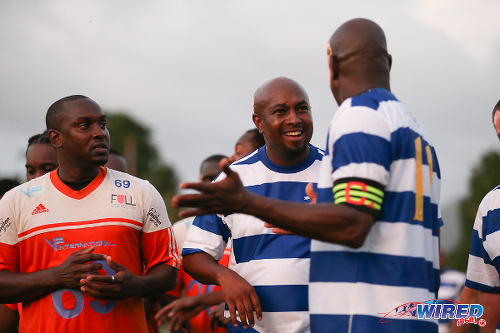 And will somebody please tell James Saunders that the match is over?!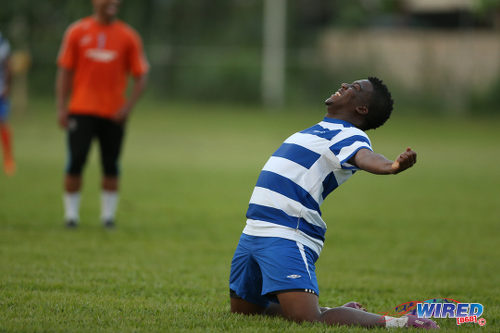 Editor's Note: Click HERE to view more photographs or visit the Wired868 official Facebook page.