During an interview for the Industrial Court's 50th anniversary publication, Journey to Gold, Basdeo Panday told me that 'Indian people' tend always to search for and support a pahalwan—a wrestler, gladiator or strongman—to fight on their behalf.
'Bas' himself was finely suited. He was a real wrestler donning the presidency of the All Trinidad Sugar Estates and Factory Workers Union (ATSEFWU) after the death of his predecessor pahalwan, Bhadase Sagan Maraj, in 1972.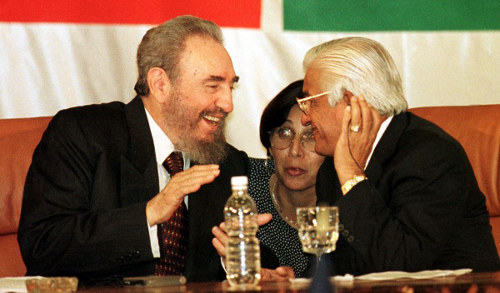 Assuming Panday's analysis is insightful, it would appear that the contemporary nuance of the pahalwan cultural phenomenon is that the pahalwan could be man or woman.
It would seem, further, that political leader aspirant, Dr Roodal Moonilal, is imaging himself as the 2015 pahalwan; the outspoken and sometimes rabid defender of the United National Congress (UNC), loyal to the sugar cane beginnings of the working class Indian population, unexpurgated and constant.
"Take me as you see me," he declared, at his campaign launch. "No one will attack the UNC and remain unscathed."
The UNC finds itself in a defining historical moment.
Once he was elected president of the ATSEFWU, Panday told me in that interview, his destiny was set.
"The moment you became a boss, so to speak, in sugar, you couldn't avoid being in politics because the sugar area constitutes a block of constituencies. Once you were a popular sugar leader, you have at your command a certain block of seats.
"So once I became president of All Trinidad Sugar Estates and Factory Workers Union, I couldn't escape politics."
Sugar, Caroni (1975) Ltd and the numerical and political strength of sugar unions are no more. Understanding there is no political party without a base, what then is the UNC's post-sugar base?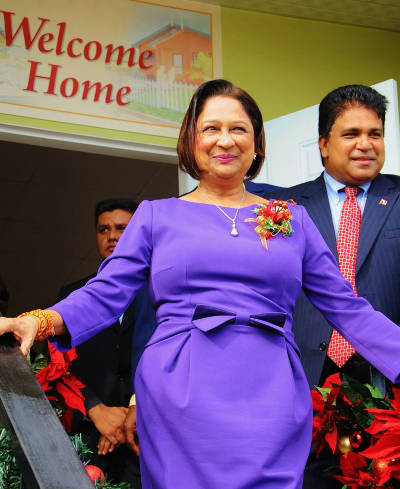 The easy and obvious answer is 'Indian people'. But 'Indian people' have never been a monolith and are even less so without the unifying fulcrum of the sugar estate.
In religion, culture, demography, class and gender relations, Indians do not constitute a coherent, uncomplicated whole, an obvious reality with which the UNC—by whatever name—has never fully grappled.
The taste of the benefits of high political office still fresh in its mouth, the party is forced into overdue acknowledgement that it cannot return to government with the support of 'Indian people' alone.
Dr Moonilal was sure to call attention to the religious, gender and ethnic diversity of his slate and interpreted as a measure of UNC greatness the fact that the UNC has spawned four political parties—MOP, COP, ILP and Team Unity.
It is rather a denouncement of the UNC that so many have expressed dissatisfaction to the point of forming competing political vehicles.
Standing like a wall in front of the UNC, therefore, is the task of expanding its ideology beyond the sugar estates; building a membership beyond 'Indian people'; identifying messages that resonate on the East-West corridor, Tobago and elsewhere; and defining its very raison d'etre.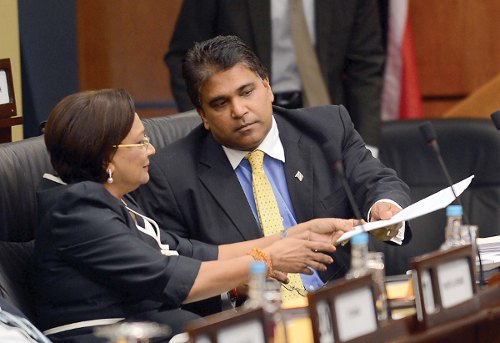 And to whom does the party turn to help in its relocation?
In 2010, the People's National Movement (PNM) was in a position not dissimilar to where the UNC is today. Patrick Manning had stamped on the goodwill of supporters on the path to fashioning himself as executive president and emperor of all.
PNM MPs and ministers kept a silent tongue, stayed in their creases and genuflected to his authority.
But there was one major difference—Dr Keith Rowley openly and loudly challenged his prime minister, suffered his inevitable fate and fought his way out of political damnation. When the moment of decision came, PNM members and supporters had the option of someone with moral authority to win leadership.
The UNC did not lose the 2015 election because of its election campaign any more than the PNM lost in 2010 because of its campaign. The UNC lost because of the five years leading to 2015, those years of wrong-and-strong, of egregious errors and wrongdoing that its membership, drinking from the potion of power, was happy to leave unacknowledged and uncorrected.
Neither Vasant Bharath nor Dr Roodal Moonilal stood up, neither uttered anything but fulsome praise for their political leader, neither distanced himself from burlesque political morality.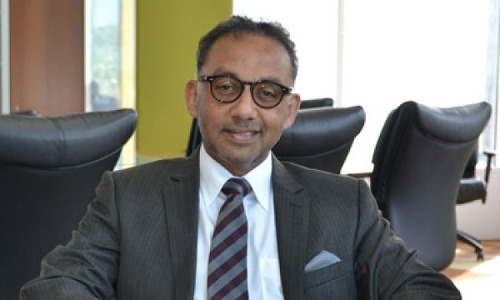 Riding into office on a wave of optimism, the UNC leadership had endless opportunities to build a new base, represent itself as a truly national party, redefine its ideology, demonstrate respect and political sophistication, and prepare to offer itself to the electorate on September 7 as a deliberately constructed unit.
For five years, it was unable or unwilling to grasp those opportunities. It is difficult to believe that it could do so now. For this, UNC leadership and membership are equally culpable.
It falls to the membership to determine who they are, what they want and whether they will turn to one of the three or just turn away.