On Friday afternoon, John "Amigo" Matthews, 54, was walking along the Eastern Main Road in Barataria when a sign for The Gate Church fell and immediately took him to meet his Maker.
An eyewitness said it was nobody's fault but rather a tragic accident prompted by high winds. Yet, Mr Live Wire failed to notice reports about falling signs all over the country.
Was God overcome with "Tobago love" for "Amigo?" Has He developed a keen sense of irony and showmanship?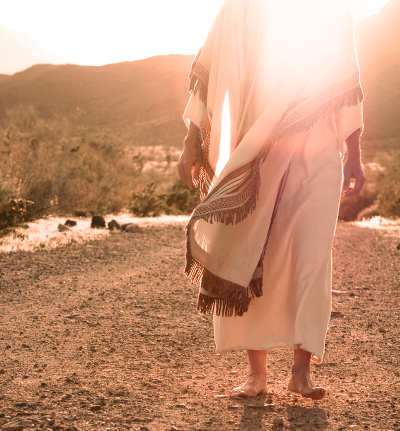 Or is a sign maker somewhere breathing a sigh of relief at not being questioned about his work by the relevant authorities?
Let's just say that if the sign read "Kanhai's Doubles: $5", somebody might have slept in a cell last night.
In Trinidad and Tobago, power—or the illusion of power—goes unquestioned which leads to arrogance, disconnection from reality and, more likely than not, stupidity and an appearance in Wired868's satirical segment.
So when the new PNM Government named former Petrotrin executive chairman Malcolm Jones and ex-UTT chairman Professor Ken Julien on a standing committee on energy but decided that Communications Minister Maxie Cuffie—and not committee chairman and Prime Minister Dr Keith Rowley or Energy Minister Nicole Olivierre—would be the one to answer questions on the appointments, Live Wire caught a familiar whiff in the air.
Cuffie, according to the Trinidad Guardian, told reporters at the post-Cabinet news conference that: "he would continue to be the only minister addressing the news conference" on Cabinet decisions.
Presumably, the new priorities of the Prime Minister and his Cabinet members do not include explaining Government decisions. Either that or the Dis-Communication Minister now has oversight of all State policy.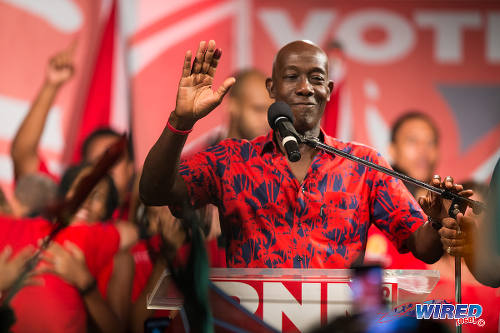 And where does that road lead?
Former Prime Minister Kamla Persad-Bissessar gave some insight into the destination of that disillusioned path yesterday in her maiden contribution in the 11th Parliament as Opposition Leader.
"Whilst the Honourable Minister of Finance boasted that the people of Trinidad and Tobago placed their confidence in his party," said Persad-Bissessar, "I say respectfully… that 66 (percent), two thirds of the electorate did not support them. In other words, his government is a minority one."
It was the most bizarre Minority Report since Tom Cruise.
So the PNM Government has the majority of the minority support?
Persad-Bissessar decided to go home after the election results on September. Why didn't she stay there?
Remarkably, it was the not the most outlandish thing that "Tanty Kamla" said yesterday.
The former Head of the National Security Council, who once appointed a junior staff member as director of her Security Intelligence Agency (SIA) and an international fugitive as National Security Minister, also made a revealing critique of the TT$10 billion National Security budget.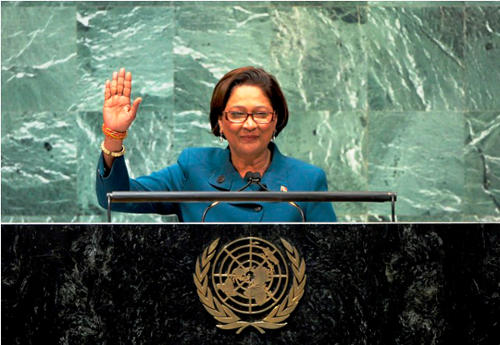 "The funding hike was for expense(s) for the combination of Justice and other portfolios with National Security and has nothing to do with crime-fighting initiatives," said Persad-Bissessar. "(It is a) hoax or deception. Plenty money for National Security, but little to fight crime."
Persad-Bissessar still does not understand it is the courts that fight crime. Police only apprehend suspects.
But then Live Wire is fairly certain that the things the Siparia MP does not know could fill the Rienzi Complex.
The country could not afford Persad-Bissessar as a Prime Minister. And it seems that we cannot spare the price of her as Opposition Leader either.
But she was not the only one to leave Live Wire speechless yesterday.
TTUTA president Davanand Sinanan allowed ex-FIFA vice president Jack Warner, a man wanted by Interpol and fighting an extradition request from the United States Attorney General, to deliver the feature address at a teachers convention.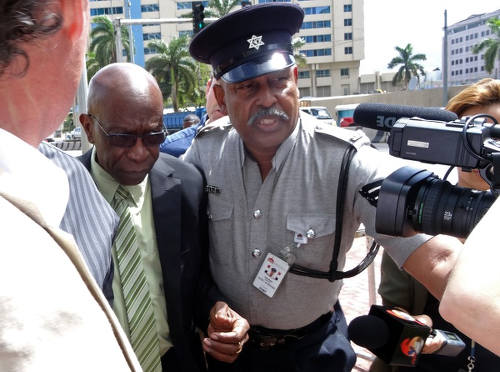 And, according to eyewitnesses, Warner, who once billed taxpayers over TT$6 million to tow a fire truck and turned the National Stadium into a potential death trap on 19 November 1989, received a standing ovation.
One teacher who attended said TTUTA had every right to select Warner since he was "a literate professional" and former teacher.
"Mr Warner has the ability to hold a crowd," said the poster. "He has the gift of gab which he eloquently exercised… Nothing earth-shakingly negative occurred!
"Mr Warner has much to contribute to the 'History of TTUTA'. Young teachers must take the opportunity to obtain his perspective before he expires…"
No mention of the fact that Warner has also lost a dozen cases for unethical business practices in the local courts, remains under investigation for a host of possible financial crimes related to the visit of former FIFA presidential candidate, Mohamed Bin Hammam, is a serial molester of local and international football accounts and still cannot properly explain the disappearance of Haiti's aid money, which was last seen in a bank account under his control.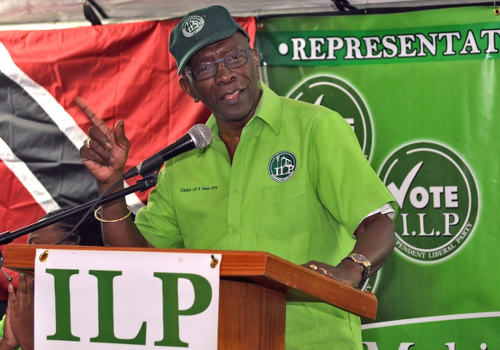 Mind you, the only reason Warner has not been whisked away by the FBI is because he happens to live in Trinidad. All of the other cornered FIFA co-accused have already lost their extradition battles.
Integrity, a clean police record and whether or not you are on Interpol's wanted list are now, presumably, irrelevant when considering one's choice of VIP lecturers for young professionals.
"Innocent until proven guilty," said one teacher, who may or may not have felt that a doubles vendor with a spurious reason for hiking his price epitomised everything that was wrong about Trinidad and Tobago.
If TTUTA considers Warner to be a poster boy, perhaps stealing box lunches and using school property to give paid lessons might be the least of our worries with the next crop of teachers.
Following in that vein, Live Wire has a great candidate for the feature speaker at the next graduation of police officers. Why not invite Imam Yasin Abu Bakr?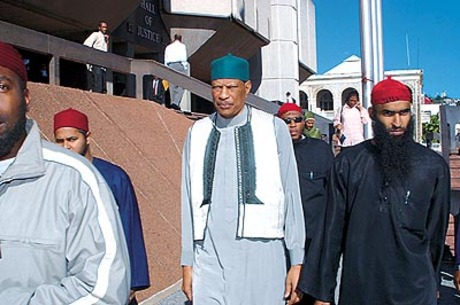 He is a free man, a former police officer and a charming speaker—once everyone has paid zakat, of course.
At least Interpol is not looking for him.