Trinidad and Tobago National Senior Team coach Stephen Hart said his players are still adapting to his tactical variations and learning to handle different game situations, despite their 2-1 friendly win away to Panama yesterday.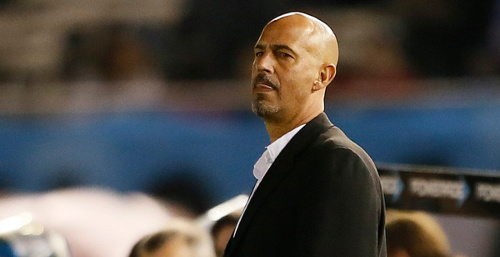 The "Soca Warriors" were without potential flankers Cordell Cato, Lester Peltier, Rundell Winchester, Ataulla Guerra and Hughtun Hector in Panama City, so Hart swapped his trademark 4-2-3-1 formation for a 4-4-2 instead.
Trinidad and Tobago forwards Jonathan Glenn and Kenwyne Jones combined for the opening goal but playmaker Keron "Ball Pest" Cummings, who was used on the right flank, had a quiet outing and was often slow to protect right back Gavin Hoyte.
Hart, who has often pleaded with the Trinidad and Tobago Football Association (TTFA) for more camps with his players, said they did not have enough time to adjust to the tactical alterations.
"We did a bit of experimenting on how we would play with two strikers up front," Hart told the TTFA Media, "and then Cummings, we were hoping would come in from the right side on his left foot.

"But we didn't have enough time to work on it and were a little confused in the defending part."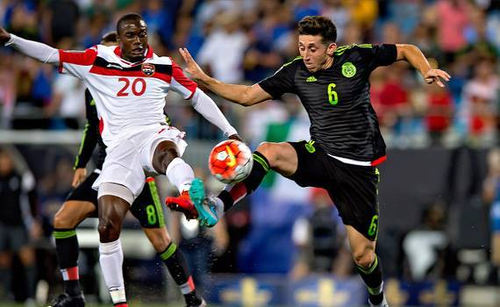 Still, the Warriors allowed Panama few scoring opportunities while they created at least five good chances themselves.
Trinidad and Tobago's last win in Panama City was in October 2005, during the Warriors' historic 2006 World Cup campaign.
Hart said he was pleased with his team's effort yesterday, as they prepare to start their Russia 2018 World Cup qualifying adventure.
"We went in 1-0 at the break and we could have easily gone in 3-0 if we had taken our chances and that would have put a lot of pressure on Panama," said Hart. "Some players came on in the second half and did very well. Caesar came on and gave us a different dynamic out wide and we got some penetration. Young Hackshaw came on as well as Kevan George, which sort of solidified the midfield…
"We still have quite a bit of work to do in situations when we are on top (to be) able to manage the game. But overall I was quite pleased with the effort from the team."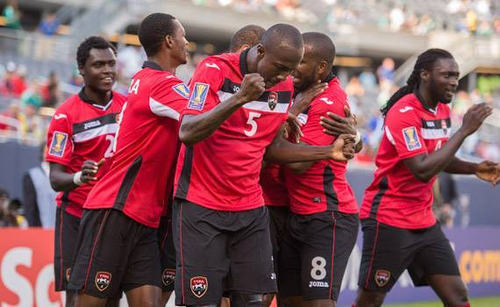 Trinidad and Tobago face Nicaragua from 7 pm on October 13 at the Hasely Crawford Stadium in Port of Spain. It will be their final friendly match before next month's opening qualifier away to Guatemala on November 13.
Tickets for the Nicaragua fixture cost TT$200 (covered) and TT$100 (uncovered) and are available online at www.islandetickets.com or at all Sports & Games outlets, Kenny's Sport Shop in Port of Spain, Ramsingh's in Couva and Fan Club at Movie Towne, Gulf City and Trincity Mall.
Hart has led Trinidad and Tobago into 27 full international matches. The Warriors won 12 of those contests with six draws and nine losses—three of those defeats came via penalties and one in extra time.
In competitive action, the former Canada head coach's record is more impressive.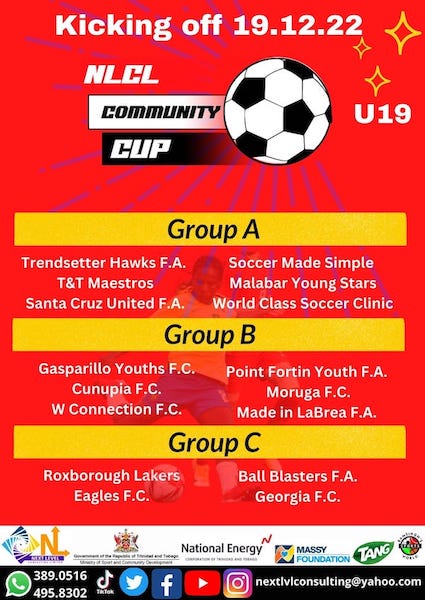 From their 15 competitive outings, Hart's Warriors won eight, drew three and lost just once in regulation time against Haiti at the 2013 Gold Cup. The other three losses came in extra time or via kicks from the penalty mark.
Trinidad and Tobago lost the 2014 Caribbean Cup final to Jamaica on penalties and were eliminated from the 2013 Gold Cup by Mexico in extra time before bowing out on penalties to Panama at the 2015 tournament.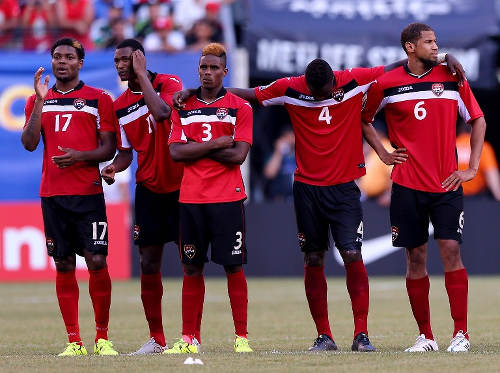 Captain Jones has been far and away the Warriors' most productive attacker with 14 from the team's total of 43 goals. Hart's second highest scorer is Kevin Molino with eight items followed by Ataulla Guerra with four.
It is a good thing Jones keeps scoring since, with Molino injured and Guerra out-of-form, his midfield remains barren ground. His namesake, Joevin Jones, Khaleem Hyland and Andre Boucaud have played a combined 62 times under Hart but, altogether, contributed just four goals.
Hart has used 52 different players during his two year stint in charge, including the deceased Kevon Carter, who made two appearances at the 2013 Gold Cup. Out of his capped players, only 2006 World Cup midfielder Chris Birchall and Defence Force striker Devorn Jorsling have retired from international duty.
Jones, Hyland and goalkeepers Jan-Michael Williams and Marvin Phillip are the only players on Hart's current roster with over 50 international appearances.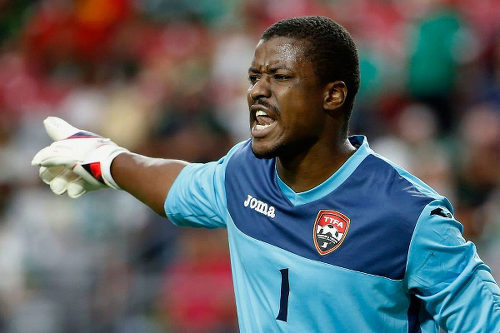 Next international assignment
(October 13)
Trinidad and Tobago v Nicaragua, 7 pm, Hasely Crawford Stadium, Port of Spain.