Earl Best comments on the dumping of the relatively recently appointed captain Denesh Ramdin and the very recent selection of his young successor: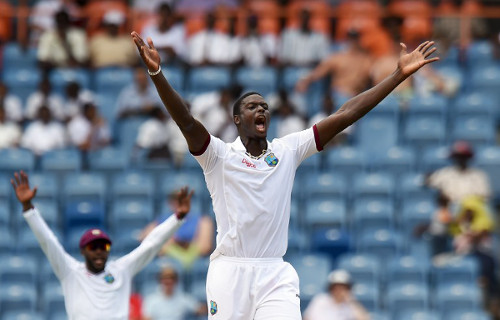 If there were an election to determine the position of West Indies cricket captain, we might all have been getting e-mails and text messages from the newly appointed incumbent urging us to vote for him. The reason?
"West Indies ODI captain Jason Holder has a plan."
But like the former T&T prime minister's, it is long on repetition, short on specifics.
I doubt, though, that we would have been treated to the systematic demonisation of Denesh Ramdin. After all, the former captain's on-the-field performance is arguably self-demonisation enough and the only voices raised in his defence so far have been those belonging to people who see anti-Trini snipers hiding at every vantage point.

Seriously, though, I hope the 23-year-old Barbadian all-rounder, who comes to us with a ringing endorsement from head selector Clive Lloyd, walks a better cricket walk than he talks the cricket talk. For the first time since his appointment last month, he sat down with the media recently to talk cricket and leadership.
Holder used a lot of words but close examination suggests that he did not say very much. Like Kamla, he was long on words but very short on concrete ideas.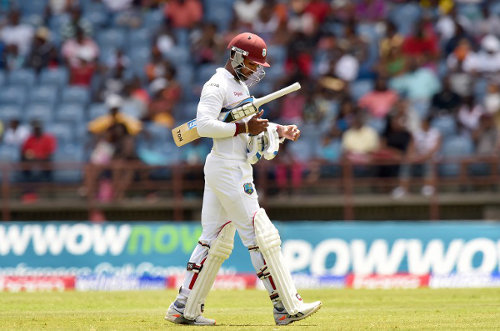 "I have had a lot of discussion with the coach." he told the media. "It is important that we set the standards so guys know where we are at the moment, what is the benchmark, and know that we just can't fall below that. Once you do that and we get players to buy into that theory, then moving forward should be a lot easier…
"In the past, we have been a bit haywire where we have not been settled in a sense where we have a standard. We have encountered with a lot of hiccups here and there.
"Once we could clarify the whole situation as to what is required as an international cricketer and we set the standard, then it should be a lot easy going forward."
Maybe it's just my lack of insight and my short attention span for waffle which are to be blamed. Holder, after all, has already also got endorsements from a few important quarters, including Tony Cozier. The doyen of West Indian cricket writers, who originally opined that his promotion to ODI captain was premature, has classified Holder's ascension to the helm of the regional Test team as "inevitable."
Then there is ESPNcricinfo Editor Andrew Miller who says that Holder "display(ed) impressive leadership credentials at the World Cup in Australia and New Zealand earlier this year."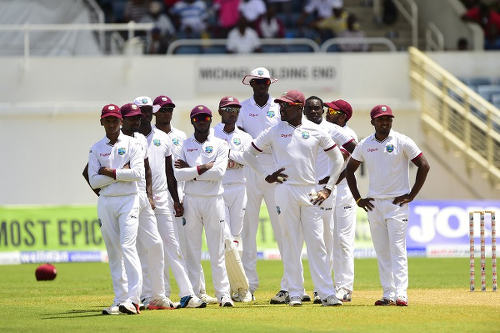 My own impression was that he batted very well and bowled reasonably well but there was nothing "impressive" about his leadership. To me, his team in the field was often on the cricketing equivalent of automatic pilot when decisive interventions were called for.
Endorsement number three came from former West Indies skipper Brian Lara, who was almost 30 when he was prematurely hustled into the captaincy at the expense of Courtney Walsh.
Lara's tenure lasted—in three instalments—intermittently from 1998 to 2007 but was characterised, in the double world record holder's own words, by "modest successes and devastating failures." That clearly does not disqualify him as a good judge in matters of leadership.
Still, I for one am not sure precisely what to make of the dapper left-hander's comments. He is reported as comparing Holder's current situation to Lloyd's when he was handed the West Indian reins after his countryman Rohan Kanhai.
Lara told ESPNcricinfo that "Lloyd was not the best batsman, he was not the best bowler back in the early 70s but you could tell that a lot of the players respected him."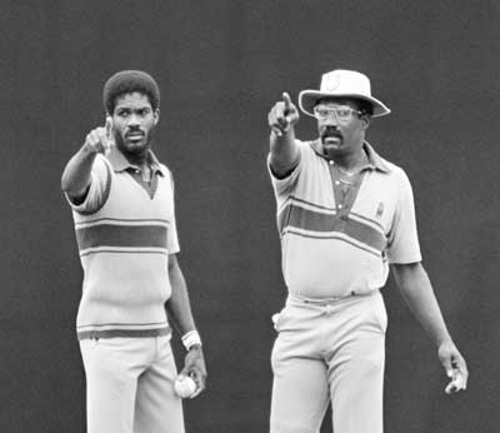 Forgive me for bringing it up but wasn't Lara born in May of 1969? So he would have been just over five when Lloyd became West Indies captain in late 1974. He could tell that "a lot of the players respected him?"
No wonder the late Joey Carew and Alloy Lequay insisted that he was the only West Indian cricketer who had been expressly prepared to lead the regional team. He started really early!
Finally, there was former South African skipper Graeme Smith, who was just 22 in 2003 when he was elevated to the captaincy to replace the undemonstrative Shaun Pollock and, in the view of many, retired prematurely in 2014 after leading his country in a record 109 Tests.
His ESPNcricinfo profile says tellingly that "the most important monument to his career is the fact that under Smith, the confidence of South Africans, both within and outside of the national team and its structures, has been rebuilt."
Smith, however, admits that it took him all of four years to come to grip with the challenges of his new job. And although race issues posed problems for a while, South African cricket has never been plagued by the challenges and insular pressures spawned by being made up of a collection of separate independent islands with different agendas.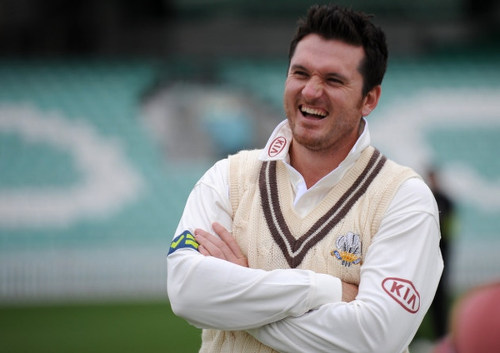 "I think when I was 26," Smith told ESPNcricinfo, "I had captained South Africa for four years and I only really started figuring it out then.
"I think that next period was probably my best period as captain, when I understood my team, the type of players I had, myself as a leader, and how I wanted the team to play."
So Smith warns the young captain to keep the politics out of his sport and that will make his job easier. But there are some who contend that it is politics that got Holder the job in the first place so…
The WICB's announcement of the appointment claimed that the choice of Holder for captain was endorsed by all the Board's directors. But Trinidad and Tobago Cricket Board President Azim Bassarath, a WICB director, has been quoted as saying that he was not in agreement with the choice.
Still, like Cozier, Lara, Smith et al, I wish young captain Holder well in all his future outings as skipper and particularly in this his first taste of leading the regional team in the longest format.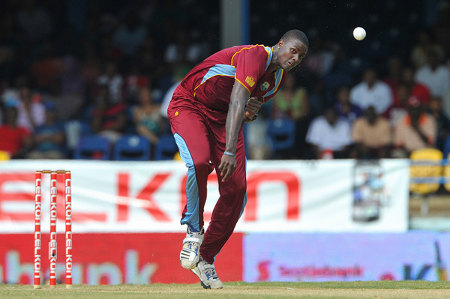 His inexperience is obvious as he has played just eight Tests, scoring 380 runs in his 14 innings and taking 16 wickets at an average of 35.37. Since his ODI debut against Australia in February 2013, he has played 33 matches, aggregating 317 runs in his 21 innings and claiming 16 wickets at an average of just under 32.
The Test arena is the acid test and ideally new young captains should get their introduction to the job at home rather than overseas. But a young man has to do what a young man has to do and Holder will have to show that he is man enough, leader enough to get the best out of his young team in the unwelcoming environments he will meet in Galle and Colombo in the month between October 8 and November 7.
His job will be made no easier by the fact that the side he leads is a very inexperienced bunch. It includes two uncapped players and only six who have more than 15 Tests under their belts. The remaining seven members of the squad have played a combined total of 51 Tests, less than Marlon Samuels (59) and Ramdin (69).
Yet, Holder will have as his deputy not Ramdin but Kraigg Brathwaite, an almost 23-year-old opener with a mere 22 Tests to his credit.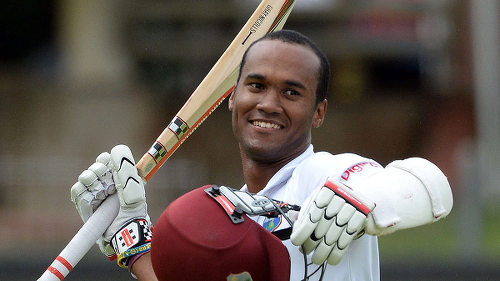 I am all for early apprenticeships for future captains but that has to be balanced against the need for experienced hands at the helm. To me, the automatic choice for vice-captain would have been Ramdin, particularly as Holder is on the record as saying that he has learnt a lot from his predecessor's handling of the players in the 13 matches while he was at the helm.
But Lloyd has said that he wants Ramdin "to perform a little bit better right now, particularly with the bat, and give of his best and support the new captain."
He is clearly confident that, with or without direct assistance from his predecessor, Holder will acquit himself with distinction. Has he not said repeatedly that the young man "has a good cricketing brain," is one of "the good young players who we believe will form part of the long-term future of West Indies cricket" and whom he and his panel expect "will be around for a very long time"?
Truth be told, Lloyd has not distinguished himself in any capacity since he retired as captain of what was then the world's most successful cricket team.
Here's hoping he has got it right this time around.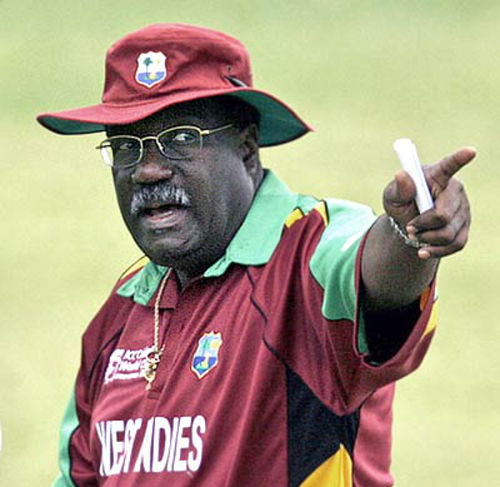 West Indies' 15-man team for Sri Lanka: Jason Holder (captain), Kraigg Brathwaite (vice captain), Devendra Bishoo, Jermaine Blackwood, Carlos Brathwaite, Darren Bravo, Rajindra Chandrika, Shane Dowrich, Shannon Gabriel, Shai Hope, Denesh Ramdin, Kemar Roach, Marlon Samuels, Jerome Taylor, Jomel Warrican.