Coaches and players raging at match officials is nothing new in football at any level. But when the infuriated team is the one that won the match, something more than the mortar is in the pestle.
The Queen's Park Cricket Club football team left the D'Abadie Recreational Ground with all three points last night after a 2-1 win over Malabar FC in CNG National Super League Championship Division action.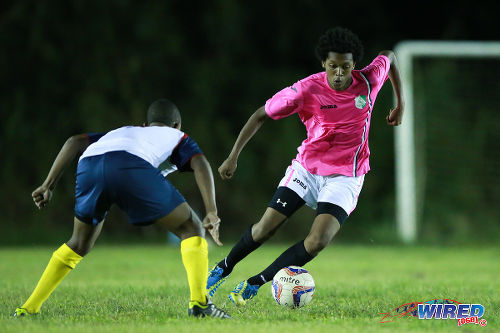 But the "Parkites"—and, in particular, substitute Jeremiah Goddard—would wonder why it was not 3-1.
As if Goddard did not have enough problems already. QPCC's first choice centre forward, Benedict Barrett, has three goals from four games this season and Goddard has his work cut out for him if he is to break into the starting line-up.
Yet, in stoppage time, Goddard gave coach Shawn Cooper something to think about with a clever spin through the heart of the opposing defence and an assured finish into the far corner, which went in and through the back of the net off the inside of the post.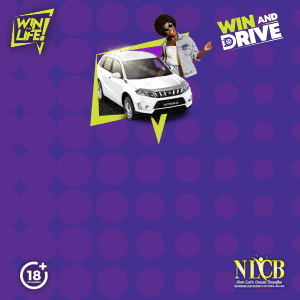 Referee Roger Smith, on the advice of his assistant, signalled a goal kick.
"Clearly the ball hit the inside of the post and (then) the back of the net," Cooper told Wired868. "It defies all the laws of physics… Where (else) could the ball have gone?
"How could it hit the inside of the post and go around to the back of the post? It is totally impossible."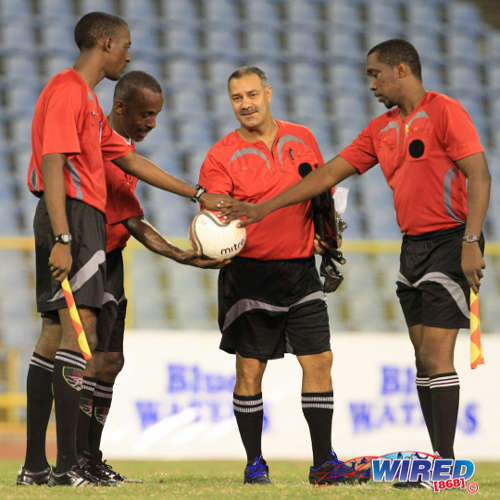 The bizarre refereeing decision ensured a heated end to a competitive top of the table clash that showcased the best and worst of the Super League: passionate football and tactical discipline with flashes of genius; but also a sadistically uneven playing surface and wavering levels of concentration by players and officials alike.
At kick off, QPCC was second in the 10-team table and trailed leaders, Prisons FC, only by goal difference. Malabar was one point adrift of the top two but with a game in hand.
A result for the host team would have been a statement of intent to the rest of the Championship Division. But coach Adrian Romain's team could not seize the moment.
After just three minutes, the Parkites went ahead as Jerome Charles rose uncontested to head home a Mikhail Walters-Dindial corner kick.
Charles nearly managed a superb double in the 22nd minute, only for his lobbed effort to rebound back into play off an upright.
"We started off slow once again at home," said Romain, "and they took advantage of the mishap in terms of how we marked from the corner and they scored."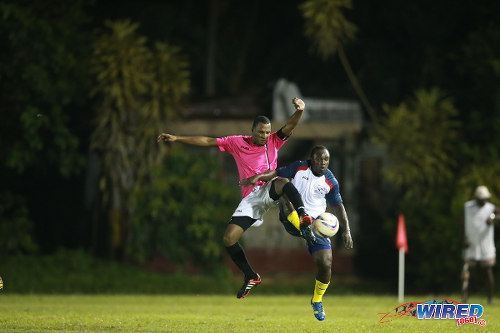 Arguably, it was not only the Malabar players who were dozing.
In the 34th minute, left back Daniel Sandy signalled to the Malabar bench that he could not see properly and came to the sideline for medical attention. It took three minutes before Romain decided to send his eventual replacement, Deshawn Alexander, to warm up.
And, by then, Queen's Park had taken advantage of the numerical advantage on the field to go two goals clear. Barrett did the honours with a firm strike in the 36th minute, after a left side cross from lively winger Jason Devenish, that was too hot for Malabar goalkeeper Joshua Lamb to hold on to.
"It was schoolboy defending from Jemal Osborne," said Romain. "(Barrett) just turned on him and he slipped. And he scored."
Romain has a laid-back coaching style and he observes from on the bench before taking to his feet to make occasional points to his players.
Cooper probably never realised that there was a chair for his benefit. He strode around and beyond his technical area throughout the affair and constantly shouted orders, threats and, ever so often, words of congratulations to his players.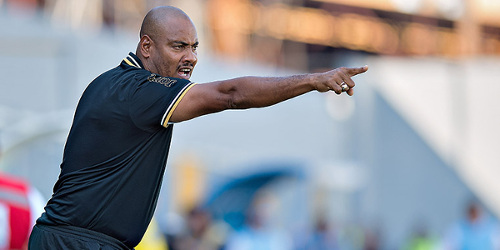 By midway through the first half, Cooper was barking at the referee and fourth official, Gordon Maloney, as well.
"Let him deal with the game," said Maloney, as he pleaded with Cooper to get off the referee's back.
"But he is not dealing with it," retorted Cooper. "We would like him to start dealing with it…"
In first half stoppage time, Malabar almost halved the Parkites' advantage with a brilliant curling free kick from ex-St Vincent and the Grenadines international and Pro League star Kendall Velox that shaved the outside of the post.
It was the same post that would receive a lot of attention in the second half.
"Two-nil is not a lead," Cooper warned his troops, during the halftime interval. "Let's take our general performance (forward) from the first half but not the score…"
Romain was giving a decidedly different team talk.
"We cannot let them come in our backyard and do this to us," Romain told his players. "All they are doing is taking advantage of our mistakes."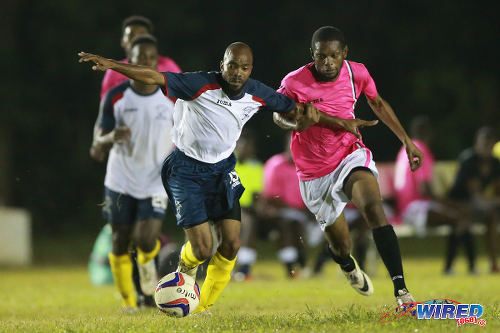 Cooper, who coached Trinidad and Tobago at the 2015 CONCACAF Under-17 Championship and leads Presentation College (San Fernando) in the SSFL, urged calm.
"Once we cut out the supply to their midfield, they are dead," Cooper told his QPCC squad.
Romain, the young head coach for Trinity College East, instigated rebellion, as he gave detailed plans for turning the game on its head within the space of 20 minutes: "… and, by the 80th minute, we are supposed to be going for our winner."
The second half saw Romain's men finally get some momentum.
"We went 3-5-2 and started to pressure the ball a bit more," said Romain.
Two minutes into the second half, QPCC right back Kishan Geelal was forced into a desperate clearance facing his own goal, off a Ryan Stanley cross. While, in the 54th minute, defender Alex Knaggs had to be alert to pick Malabar striker Mikheil Peters' pocket as he shaped to shoot.
"That's it Peters!" shouted Romain. "You will get it just now!"
Charles might have made it 3-0 to Queen's Park in the 56th minute, after being teed up by Barrett, but he was leaning back as he made contact and skied his shot.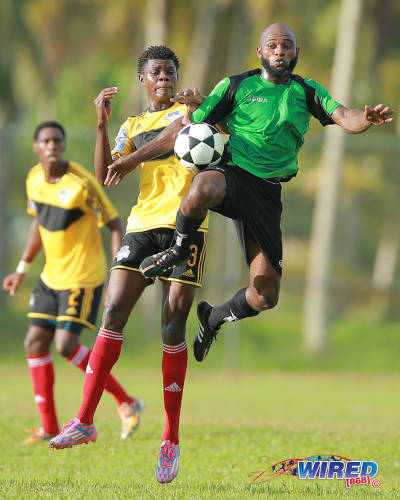 In the 61st minute, Malabar substitute Che Edwards did the hard work as he won possession from opposing left back Jovan Marshall. But then, clear through on goal, failed to get his shot past Queen's Park custodian Nicholas Dick.
Edwards did give Malabar a deserved lifeline in the 75th minute, though, as he cut in off the left flank to collect a pass from Peters, which he finished clinically.
Cooper immediately withdrew Barrett and Walters-Dindial for Goddard and Ross Dowden. But just about any of QPCC's ten outfield players could have been hooked.
The Parkites looked exhausted.
Cooper explained that he travelled to D'Abadie without at least three regular outfield players, Mikhail Awai, David Campbell and Paul Lawrence, and some of the players used instead were short on match fitness.
"A lot of the guys who played today are not regular players," he said, "because Queen's Park has a lot of players flying out to work and flying back.
"It disrupted the team."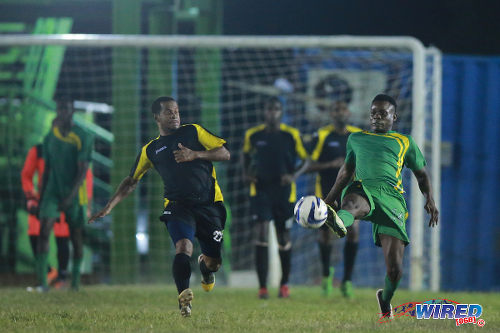 Dick reacted smartly to tip a Kerdel Chairman free kick over the bar in the 80th minute while, four minutes later, Edwards again got behind QPCC right back, Geelal, but not past the opposing goalkeeper.
Cooper sent on Ackime Prudhomme to contain the dangerous winger.
"Give me something tight there eh," Cooper told his final substitute. "Tight eh? Defence not attack."
Within seconds, Prudhomme was also seeing the back of Edwards, as he sprinted away towards the Parkites penalty area. But Malabar could not get the vital goal.
The match referee was never far from the action, as both technical areas took turns berating him.
"They will kill him?!" shouted Cooper, as Smith whistled a foul on QPCC midfielder Shabaka Mahluli but opted not to show a card.
Romain did not see a foul at all, much less a possible booking.
"This is WPL or what?!" asked the Malabar coach.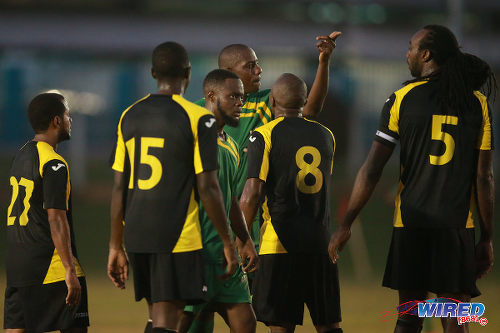 Then came the final moment of controversy. Goddard arrowed a shot across the body of the Malabar goalkeeper and in off the inside of the far post before turning away to celebrate.
Remarkably, Smith gave a goal kick.
The Parkites team was inconsolable.
"We can't be quiet about that," said Cooper, as Maloney pleaded in vain for calm. "That would be like condoning corruption."
Romain paid homage to the QPCC outfit after the final whistle, although he felt Malabar might have gotten a point.
"I was really happy with our second half performance but we should have finished with at least two goals," said Romain. "They are the toughest opponent (we faced) because they have the shape and structure and good players like Jason Devenish, Chad De Freitas and also their keeper, Dick.
"They are a very good team."
What did Romain think of the final moment of dispute? Goal or no goal?
"I didn't see it," said the Malabar coach, with a smile.
Goddard might not see the funny side of that.
(Teams)
Queen's Park CC (4-2-3-1): 1.Nicholas Dick (GK); 13.Kishan Geelal (25.Ackime Prudhomme 86), 6.Chad DeFreitas (captain), 21.Alex Knaggs, 3.Jovan Marshall; 14.Ryan De Silva, 20.Shabaka Mahluli; 11.Mikhail Walters-Dindial (17.Ross Dowden 77), 19.Jerome Charles, 10.Jason Devenish; 9.Benedict Barrett (30.Jeremiah Goddard 77).
Unused substitutes: 33.Angel Goncalves (GK), 2.Clint Hospedales, 12.Jovica Bristol, 26.Antonio Pierre-Roach.
Coach: Shawn Cooper
Malabar FC (4-2-3-1): 21.Joshua Lamb (GK); 23.Ronaldo Alexander, 1.Marvin Springer (captain), 4.Jemal Osborne, 3.Daniel Sandy (17.Deyshawn Edwards 38); 6.Maria Imhotep; 15.Richard Ayers, 7.Kerdel Chairman, 10.Kendall Velox (90.Jelani James 65), 13.Ryan Stanley (69.Che Edwards 53); 30.Mikheil Peters.
Unused substitutes: 77.Kwinsi Williams (GK), 82.Akeem Christmas.
Coach: Adrian Romain
Referee: Roger Smith
Man of the Match: Chad DeFreitas (Queen's Park CC)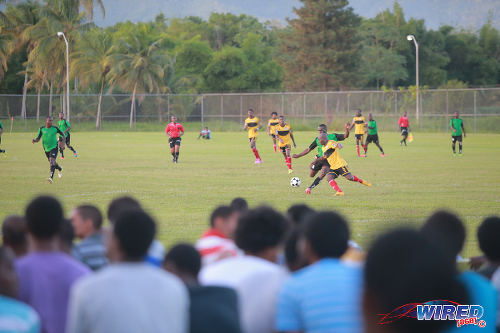 CNG NSL Championship Division results
(Tuesday September 15)
Malabar FC 1 (Che Edwards 75), QPCC 2 (Jerome Charles 3, Benedict Barrett 36), D'Abadie Recreational Ground;
Prisons FC 4 (Curtis Carrington 44, 80, Ricardo Alleyne 74, 87), Saddle Hill Hotspur 1 (Raychard Alleyne), YTC, Arouca;
Barrackpore United 3 (Keion La Rode 67, 90, Jeremy Spann 90), UTT 2 (Theon James 20, Triston Pierre 33), Barrackpore Recreational Ground;
Cunupia 4 (Stevon Stoute 1, 77, 90, Duayne Jan-Baptiste 4), Petit Valley Utd 2 (Keston Bibby-Cummings 51, Eric Charles 57), Edinburgh 500 Recreational Ground;
Xtra Foods Chaguanas 2 (Neon O'Garro 30, Kareem Beckles 55), Edinburgh 500 0, New Settlement Ground, Chaguanas;
Championship Standings (Tabulated as Played-Won-Drew-Lost-Goals For-Goals Against-Points)
Prisons FC            4-3-1-0-11-2-10
QPCC FC                4-3-1-0-10-5-10
Cunupia FC           4-2-1-1-6-6-7
Chaguanas FC      3-2-0-1-4-1-6
Malabar FC           3-2-0-1-6-4-6
Saddle Hill            4-1-1-2-7-10-4
Petit Valley Utd    4-1-1-2-6-10-4
Barrackpore Utd  4-1-0-3-5-8-3
Edinburgh 500     4-1-0-3-2-6-3
UTT                            4-0-1-3-5-10-1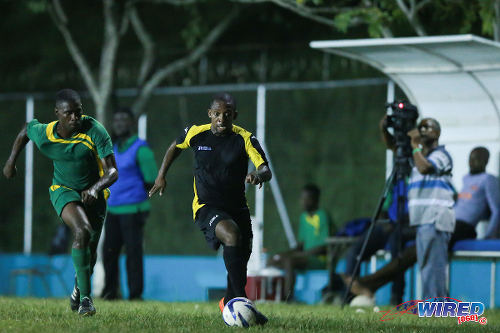 Upcoming CNG NSL fixtures
Premiership Division
(Sunday September 20)
Club Sando Moruga v 1976 FC Phoenix, 4 pm, Grand Chemin Recreational Ground;
NLCB La Horquetta SA v Siparia Spurs, 4 pm, Larry Gomes Stadium;
Defence Force v Guaya United, 4 pm, Hasely Crawford Stadium;
Real Maracas FC v WASA FC, 4 pm, Maracas Recreational Ground;
Marabella Family CC v Police FC, 4 pm, Mannie Ramjohn Stadium;
Petrotrin Palo Seco v Matura ReUnited, 4 pm, Palo Seco Velodrome;
FC Santa Rosa v Stokely Vale FC, 4 pm, Marvin Lee Stadium;
Championship Division
(Tuesday September 22)
Saddle Hill Hotspur v Barrackpore United, 4.15 pm, Hasely Crawford training field;
Prisons FC v Xtra Foods Chaguanas FC, 4.15 pm, YTC, Arouca;
UTT v Cunupia, 6 pm, UTT, O'Meara Road, Arima;
Petit Valley Utd v Malabar FC, 7 pm, Northern Recreation Ground, Diego Martin;
Edinburgh 500 v QPCC, 7 pm, Edinburgh 500 Recreation Ground.