DIRECTV W Connection head coach Stuart Charles-Fevrier expressed disappointment in his team's 4-0 CONCACAF Champions League defeat away to Mexico champions, Santos Laguna, last night. But he vowed that the "Savonetta Boys" would bounce back and take heart from their outing.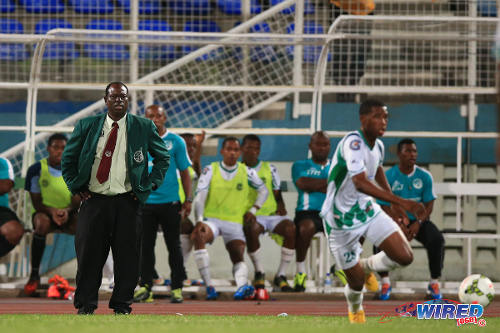 Santos did not get their opening item until the 41st minute. However, two defensive errors in the second half set the platform for an ultimately comfortable triumph for the Mexican outfit.
"I thought that we could have done much better (but) we conceded two soft goals in the second half… and I think that's where the game really slipped away from us," said Fevrier, via a press release. "In the first half, although Santos had more possession, I thought tactically we dealt with their rotation and we came back into the second half feeling that we had a chance to at least equalise.
"But that wasn't to be because of the two goals in the second half…"
Fevrier pointed to the young age of his squad as a positive side note. Connection played five teenagers in Mexico, including 16 year old left back Keston Julien.

"The average age of the team is 21 years old," said Fevrier. "We had players as young as 16 years old playing, which augers well for the future for us. But even with this group of young players, I still felt we could have done better.
"But I believe that the performance will go a long way in helping us to believe more in ourselves."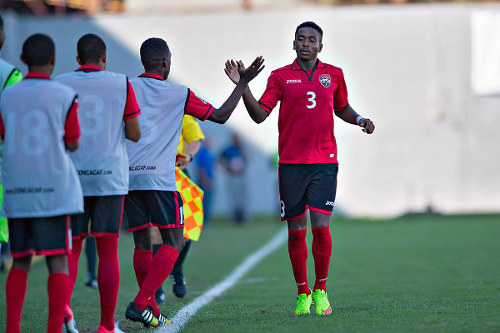 Julien, a Presentation College (San Fernando) student, said he learned a lot from the outing.
"It was a good experience for me and I hope to learn from it and come out in our next game in Costa Rica and perform better," said Julien, who represented Trinidad and Tobago at the 2015 CONCACAF Under-17 Championship. "Their team played quick and compact and weren't really losing the ball."
Fevrier promised that the Savonetta Boys will be prepared for their next outing against Costa Rica club, Saprissa, on August 20. And goalkeeper Julani Archibald is looking forward to a better showing.
"It was a very tough game playing against the 2014/2015 Mexican Champions and a learning experience for us," said Archibald, who is a St Kitts and Nevis international. "We have new players and a young squad this season… We have three more games and a training camp where we can continue to prepare and get it right for August 20th against the Costa Rican Champions.
"It won't be an easy task but we have to move on from this game and keep going as a team."