"We were playing (football) in the street (and) there was a boy who harassed me all the time," said Boom Champions Fuego and Brazil defender Ermelinda 'Linda' Almeida, as she mused over her earliest football memory. "And I passed the ball through his legs. It was a big thing, because everyone was like 'Ohhh, A girl did that'.
"I was nine when that happened, really young, I would never forget that memory."
Coming out of a country where football is a male-dominated sport, Ermelinda 'Linda' Almeida, has a lot to prove to the men home. Wired868 got a chance to talk  to the Brazilian player, whose mass of curly hair reminds you of  Brazilian defender, David Luiz.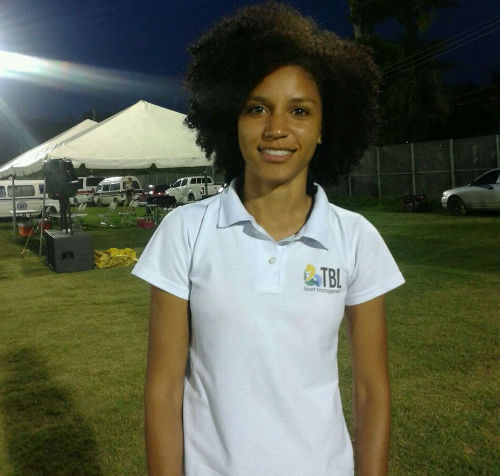 How old are you?
I'm 20. I was born (on) 28th March, 1995.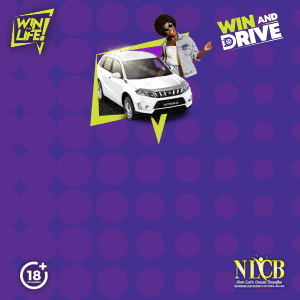 How tall are you?
I'm 1.60 metres.  (5' 2)
Which part of Brazil are you from?
Belo Horizonte, the capital of Minas Gerais.
What schools did you go to?
I went to Hilton Rocha High school and Maria Sinverre Primary school. I finished high school in 2012 and I was supposed to go to college, but there were some minor difficulties and I couldn't go. But I plan on going next year.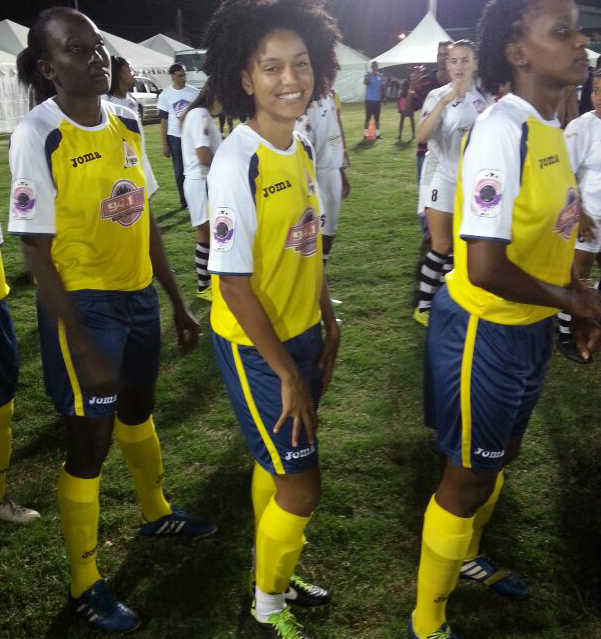 What do you hope to pursue in college?
I'm not sure, business probably. I like everything but business is the best choice.
How would you describe yourself as a person?
As a person I'm very quiet. I like to be around people, I like to talk and have fun and I'm a very patient person. I don't like to be in the middle of drama.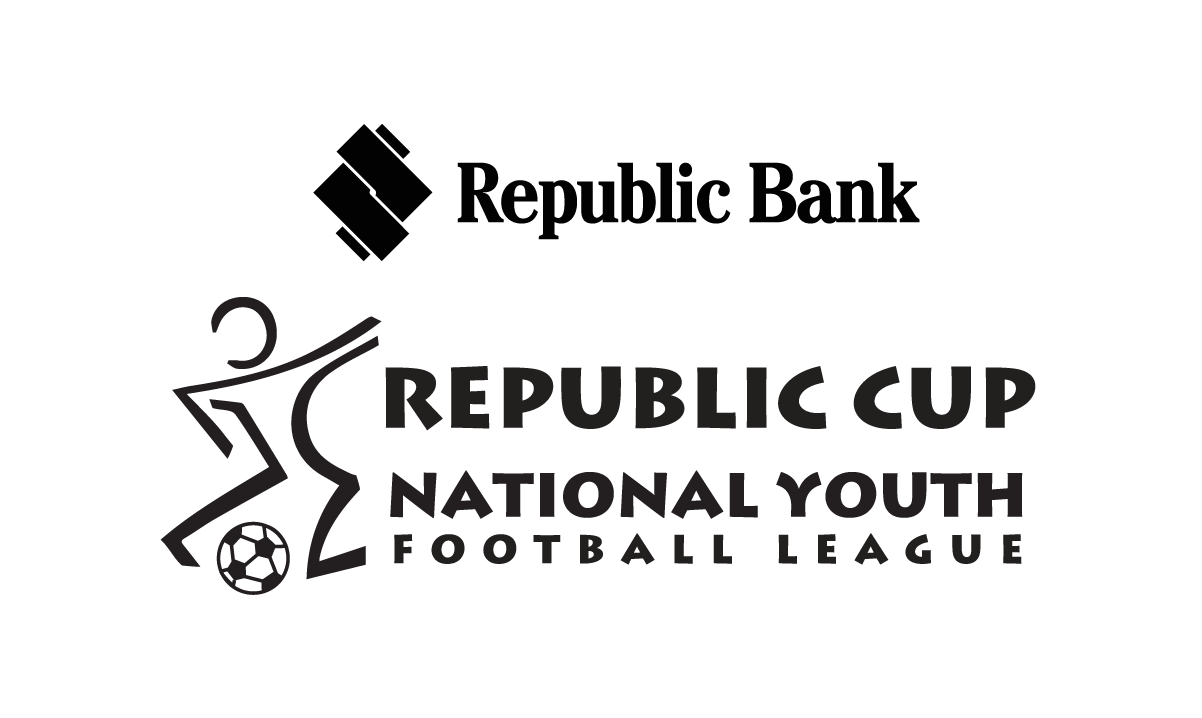 Do you use any of that patience when you're playing?
I'm very patient but I like to do the best that I can and I put a lot of pressure on myself to be the best and I stress because of it. I demand a lot from my teammates as I demand a lot for myself.
What pushes you to succeed?
My mom, Angela Almeida.
What is something most people don't know about you?
I'm (a) Christian. I like to sing and cook. I like children… I'm in love with children. I'd like to donate time to spend with children.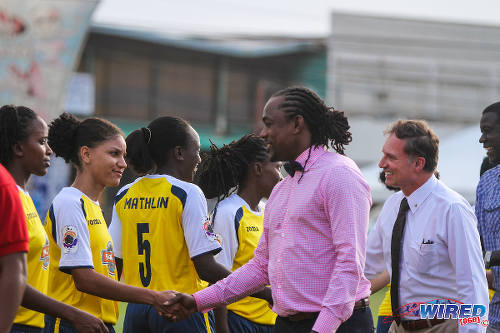 What do you do in your free time?
(I like) reading books, watching movies. I like documentaries and I just like to read books, nothing in particular.
What would you be doing if you were not playing football?
I think I would be teaching something because I like to be in touch with people and teach everything I know.
What position do you play on the field?
I'm a defender.
How did you start playing football?
It's a culture in Brazil, but (in) my family when I was a child, mostly just men played football. So I started watching and watching and then I started to play.
What was your earliest football memory?
I have a good (one). We were playing in the street (and) there was a boy who harassed me all the time and I passed the ball through his legs. It was a big thing, because everyone was like "Ohhh, A girl did that". I was nine when that happened, really young, I would never forget that memory.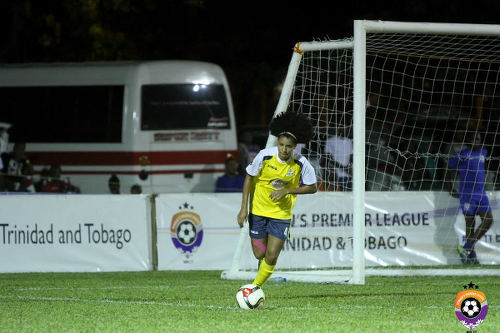 What's your favorite part about playing in a game?
It's when we're playing good football (like) when I see my team playing like Barca, it's something amazing. And I just clap because it makes me very, very happy.
Do you have any pre-game rituals, something you do before you play in a big game?
I like to listen to music, especially gospel songs. I like Hill Song, a US gospel group.
Did you play football in school? How did you balance football and school?
It was a hard situation because my first coach (Wellyson Bettincourt) asked a lot out of me, so we practiced twice a day for (a total of) four hours. There was practice, school then practice. And it was really hard at the beginning but you got used to it.
At the beginning it was hard for me because I was becoming very tired. But then I got used to it and started to have fun with it because it was what I wanted to do. It was my dream.
Are there are any other coach/coaches that you attribute your progress to?
He is not the worst, but when I was starting at 14, he put a lot of pressure on me, and demanded a lot out of me. I was like, ''Why are you doing it only to me?'' But today I look back and I thank him.
How are you enjoying your time in Fuego?
It's been amazing, I have so much fun. First of all, Mr Richard Hood is a good coach, he teaches a lot of things we can use not just in the game, but life lessons. It's been so amazing to me because I'm learning a lot and having fun.
Every time we're going to play, he says, 'Hey girls, have fun.' – (smiles) 'Don't forget to do what I say, what I told you to do, but have fun.' It's nice.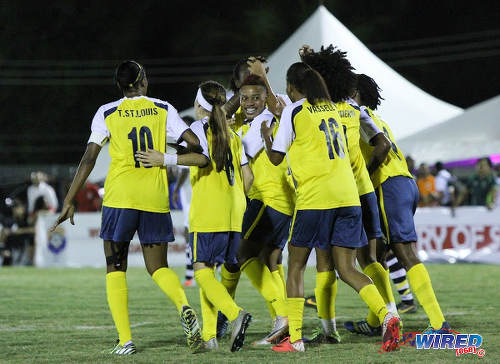 How are your teammates?
They're great. It's kinda confusing because  we have Jamaicans, Americans, Costa Ricans and Brazilians, (but also) it's kinda fun because of the diverse nationalities and the accents. Sometimes I don't understand what they are saying, I just smile  and nod, I say 'Yes man' or 'Okay.' (Laughs)
How has the transition been for you since joining Fuego? Do you feel homesick?
First of all, I'm here with my sister (Dragons winger Thais Amorim), so it's easier for me. I don't miss home and sometimes we would just talk about staying here and never giving up.  We have each other and we do our best.
How was your first game against her?
We won and I didn't know how to approach the situation as she's my sister. I just went to bed and was like, "Okay, we'll talk tomorrow.''
What do you miss about Brazil?
Family, just that and I miss food because I'm a cooker. I miss my kitchen and my friends.
What's your favorite food?
It's rice, beef, beans and fries.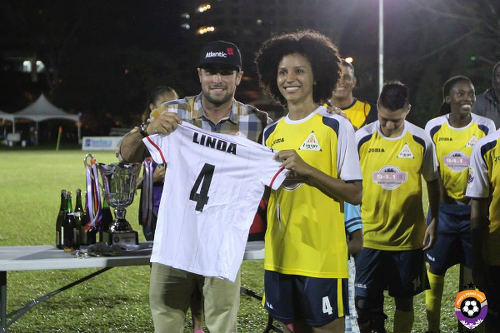 Have you had chance to explore your new surroundings or see much of Trinidad yet? Would like to see anything in particular?
We've been to some places, yesterday we saw the turtles, and it was amazing. We've been to Mount St Benedict and Lopinot. Those are nice places. We still have time here to go somewhere else and I'm just excited for it.
Do you enjoy night life?
It's not a thing I appreciate. I've had the opportunity but I'm not a party girl.
How do you rate your progress so far in the team?
I think my progress is because of the coach (Mr Richard Hood); I have to give him credit for his work. I learned a lot from him.
How do you feel about being at the top of the WPL?
I think that we need to continue playing the way that we started, we can't become complacent.
Who's your favorite player and why?
I have two, for the girl, Tamires Cássia Dias Gomes. She's playing on the national team. I like her because I played with her at Atletico, and she's a very confident and mature player.
And the guy is Ricardo Kaka. I like him because he's one of those players that don't involve himself in confusion despite being a high profile player, having a marriage and kids. He takes care of everything.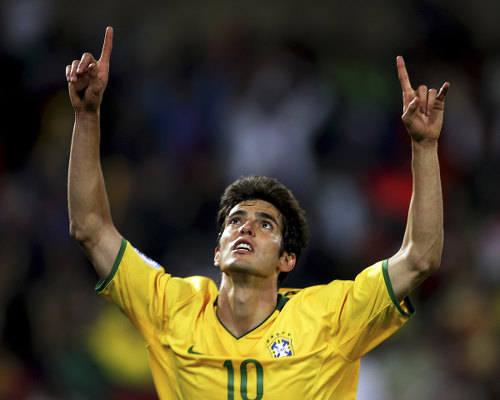 What's your favorite team and why?
I really appreciate Barca, because of the techniques they use to play. I think it's the best football team in the world.
What would you say to young girls looking to get into this professionally?
First of all, keep studying and then don't ever (give up on) it, if you want it you have to go for it. So do the best you can, don't quit school and keep trying hard you'll get there.
What do you say to the guys back in Brazil, who said you couldn't make it on a women's professional team?
(Laughs)  I don't have to say anything. Just hi, hello.
What are your thoughts on the Women's FIFA game coming out?
I saw that, it is amazing. I want to buy mine. It's a really good thing for us, it's a huge step. It's progress.
Do you think there should be a Women's FIFA and not just women featured on the male game?
More and more each day there are girls liking football in Brazil, in the future, we'll see.
What do you say to your male counterparts who look down on women playing football?
Keep watching, we're getting better.