The road to fame and fortune for Trinidad and Tobago footballers Jean-Luc Rochford, Dwight Quintero and Keon Russell took an unexpected detour in London.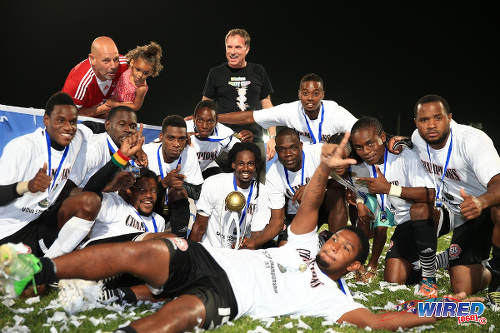 The three players were part of a 10-member contingent, led by scout and unlicensed agent Dion Sosa, that left the Piarco International Airport on Wednesday for trials in Turkey. But they only made it as far as the United Kingdom.
Sport Minister Brent Sancho responded to a plea for assistance for the three young men today but, due to an error in the formal request, tickets were only sourced for Rochford and Quintero.
Ironically, Russell, a 24-year-old former Caledonia AIA midfielder and El Dorado West Secondary student, was one of the few players who paid for a plane ticket from London to Istanbul. Still, he was left behind.
Wired868 caught up with the three young men at the Park Inn Hotel in London, as they discussed their fates.
The 24-year-old Rochford, who represented Trinidad and Tobago at the 2007 Under-17 and 2009 Under-20 World Youth Cups, said they were told at Piarco that tickets were still needed for the London to Istanbul leg. But he trusted that Sosa had everything in control.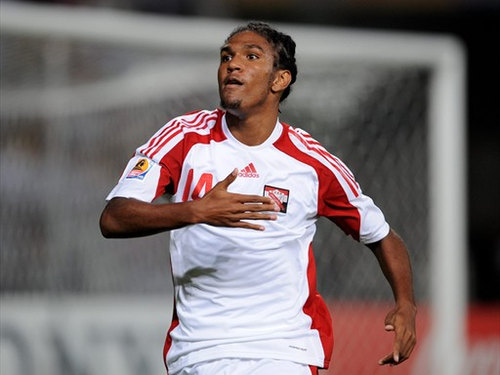 "He said six tickets were waiting for us from Heathrow to Istanbul," said Rochford. "And he said when we (got there), he would organise the rest."
In most cases, the agent or club pays for the trialists' airfare and accommodation. But, in this instance, Sosa allegedly asked players to pay TT$25,000 each.
Most of the players did not raise the full figure and Sosa tried desperately to source funds before their departure.
Once the contingent landed in London, Sosa allegedly asked the players to pool resources to see if there was enough to take them forward to Turkey.
Russell had travelled with 600 Euros in case of contingencies and handed it over to Sosa. Somehow, he still ended up left behind.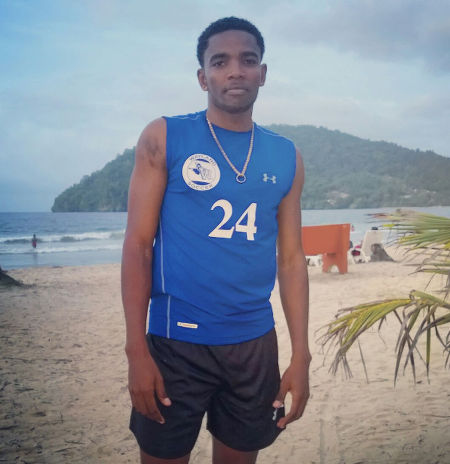 "I am still trying to understand what went wrong," Russell told Wired868. "I had money for my ticket to Turkey… The (return) tickets came up to 592 Euros for each player, so I said okay and I gave him my 600 Euros.
"But he said we fell short, so I told him to keep my money and use it for us to come across one-way to Istanbul instead."
Sosa left with four players and promised to book tickets for the remaining six to join them on Friday morning.
Rochford spoke to Sosa on Thursday evening.
"He said he was organising to get the money up from Trinidad to buy the tickets," said Rochford.
That was the last the players heard from him. On Friday morning, Leston Paul, who was Rochford's captain on both World Youth Cups, as well as Point Fortin Civic defender Weslie John and ex-St Anthony's College utility player Leon Whyle were sent tickets and they left.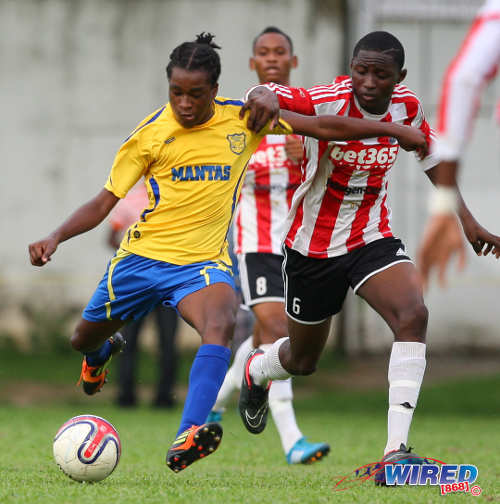 "I heard three players got tickets but I wasn't one of them," said Russell.
As it neared time for the players to check out of their hotel, Rochford remembered his father, Timothy Rochford, had a cousin, Keisha Rochford-Hawkins, who worked at the High Commission in London.
They had never met before but Rochford made contact. And she was able to book another hotel for the trio and contacted the Sport Ministry on their behalf.
"Everything happens for a reason yes," Rochford told Wired868. "Maybe it is a test to see how strong I am mentally. We are praying all the time and talking and making plans.
"We put up to buy meals and we are trying to eat properly. We got stuff to eat from my father's cousin as well. We are dealing with this as a group."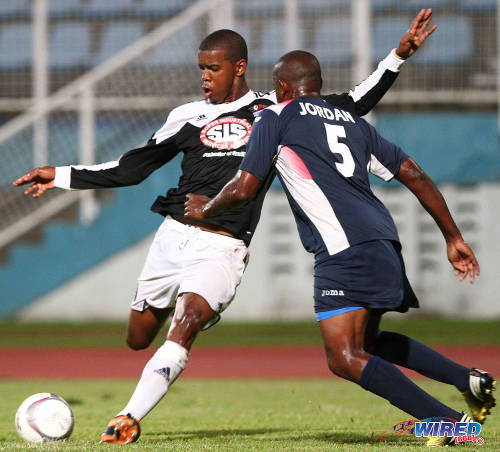 The group will split up in a few hours, though. Quintero, who is 21 and was a member of the current National Under-23 Team, and Rochford both leave in the morning.
The three young men chatted through the night to pass the time. Rochford and Quintero do not want to leave their new comrade behind but Russell insisted he would be okay.
The players still hope that, once they get to Turkey, they can salvage their trial and catch the eye of waiting scouts. They feel closer to their dream of becoming football stars than ever before.
"Every setback is a setup for a major comeback," said Russell. "We are just here chilling and talking and staying positive and hopeful. God is still in control."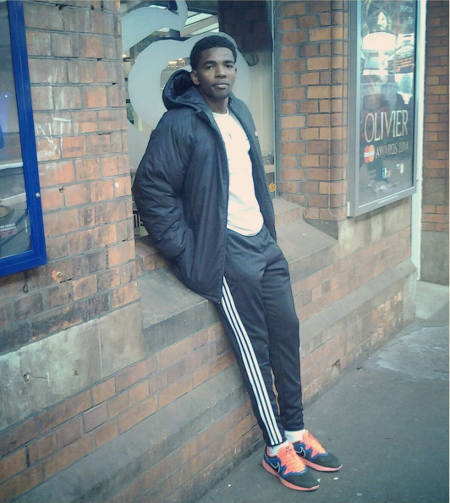 Thus far, Wired868 has been unable to reach Sosa for comment.
Editor's Note: Keon Russell received a plane ticket on Saturday July 18, purchased by the Ministry of Sport, to attend trials in Turkey with a contingent led by Dion Sosa. He also received a free extension by the Park Inn Hotel until his evening flight from London.
Sosa told Wired868's readers that the players are safe and sound and the matter is well under control. He promised to say more soon.