Just when you think Trinidad and Tobago's politics has lost the capacity to surprise. Out jumps another revelation that seems so ludicrous and unconscionable that one does not know whether to laugh or cry.
But enough about Jack Warner's stunning announcement that he can find 40 people willing to lose their deposits for his ILP party at the 2015 General Elections.
Has anyone heard about the resignation of Justice Sebastian Ventour from the Integrity Commission, due to its suspicious "exoneration" of Prime Minister Kamla Persad-Bissessar?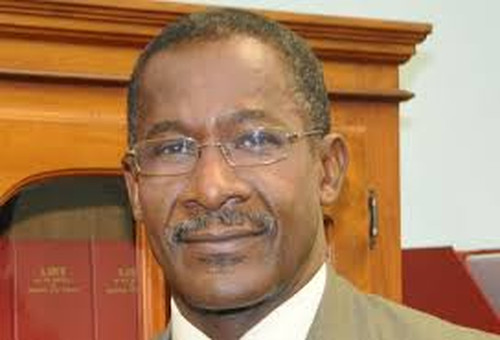 It turns out that President Anthony Carmona, a man who is allegedly happy to receive a $28,000 housing allowance while staying in a State house, might not be best equipped to find just five people capable of lasting much more than a year in a body with goals as lofty as the Integrity Commission. As the old people say: Sheep don't lime with goat.
Once again, Persad-Bissessar's increasingly desperate attempts to wriggle free of probing questions in general and the "emailgate" investigation in particular comes into focus.
Rowley's jaw-dropping stack of emails is not the only thing that seems to be unsettling "Tanty Kamla."
With the Opposition party rubbing its hands in anticipation of today's "Private Members Day" in Parliament, the People's Partnership responded by expelling Rowley from Parliament on the grounds that "emailgate" was a hoax—an action that violate the spirit of the constitution even if they were right, but is even worse since they were not.
The PP then tried to declare Warner as Opposition Leader so as to field questions from the ILP boss rather than tackle the PNM's expected onslaught on the Petrotrin scandal. And, when that also failed along with the Integrity Commission's hollow so-called exoneration, the Prime Minister claimed to be unwell.
Undoubtedly, there is no shortage of quacks wielding fake doctorates, within close proximity to the Prime Minister, who could sign her sick-note.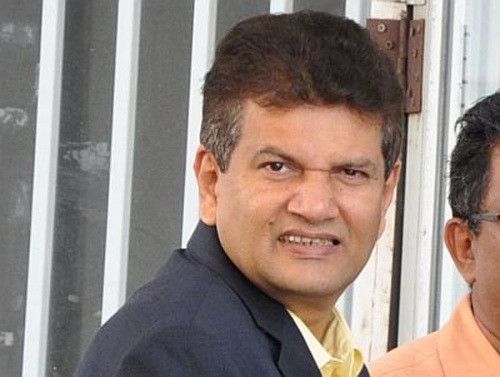 Persad-Bissessar did not mention Parliament once when she spoke of her ailment. But she made it clear that it would not prevent her from attending the PP's fifth anniversary celebrations in Macoya on Sunday.
"I will not miss it for anything," the Prime Minister told the Trinidad Express. "I am looking forward to it… I will take a little rest, doctors have advised that I should take a little rest, and we will be fine."
Maybe it is time for Trinidad and Tobago to ask itself a question or two: Would a woman with little obvious respect for the law or the opinion of anyone outside of her "My Lime" list be prepared to peacefully step aside as Prime Minister if the polls demand it?
Would a woman who, for the last two years, has avoided ratifying her own post as political leader in the UNC's internal elections be any more respectful towards the electorate of the two island republic?
Can we expect that a Prime Minister who thinks nothing of putting pressure on independent bodies like the Trinidad and Tobago Police Service, the Director of Public Prosecutions, the Police Complaints Authority and the Integrity Commission could be trusted to leave the Elections and Boundaries Commission (EBC) in peace?
Who will investigate if there is evidence of voter fraud and irregularities? Jack Russo from ComputerLaw? Justice Zainool Hosein?
Trinidad and Tobago has been on alert for a creeping dictatorship for some time now. But Mr Live Wire has a sneaking suspicion that dictatorship ent creeping anymore. It's wearing high heels.
Peaceful and optimistic to a fault—not to mention allergic to responsibility—the public has turned its eyes towards a new hero to save the country from political instability: the Trinidad and Tobago Police Service.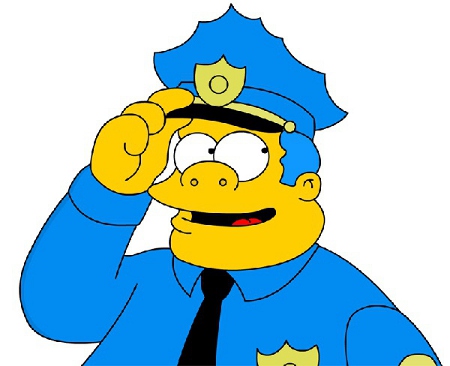 If the Police Service is the answer, can you remind me what the question is please?
Mr Live Wire wouldn't trust the police to find him a Carib in a pub.