"I know qualification always seems to be a topic but I don't get what qualification you're supposed to have to be a Sport Minister," Sport Minister Brent Sancho told Wired868. "Are you supposed to go to university and study to be a Sport Minister?
"I think experience is the greatest life teacher and I have had a lot of experience in sport."
Just one month into the job, Sport Minister Brent Sancho sat down to discuss his vision for the ministry and respond to questions from Wired868. The following is the first instalment in our chat with the former Central FC chairman and 2006 World Cup defender: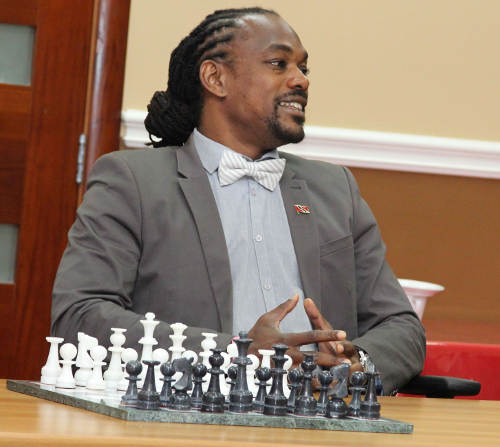 Wired868: Tell us about your current initiatives as Sport Minister.
Brent Sancho: We want to rebrand the Ministry. One of the things that was abundantly clear in coming into this Ministry is that it did not have a positive connotation to it simply because of what transpired (before). Not just in this ministry but in sports in general.
When you look at the squabbles in different sporting administrations and sporting boards… Sport in general had a bad name tagged to it and one of the things we wanted to do off the bat is try and change the image of sport…
Secondly, we looked at the policies and procedures that govern funding for sporting boards, sporting administrations and elite funding. There were a lot of discrepancies when it comes to it and there are a lot of (judging based on) personalities in deciding who gets what.
One of the things I am working assiduously to get is a standardised process for all the policies and procedures as it relates to those avenues.
And third and probably the most important part is I am trying to turn sport into a business in terms of the facilities that we have and the facilities we have coming up for opening.
We are looking at putting a magnificent facility up in Ojoe Road, Sangre Grande and hopefully we can get that off the ground very shortly and now look at how we can turn these facilities into not just a football and cricket centre but a multi-purpose facility that will constantly earn revenue for 24 hours, seven days a week.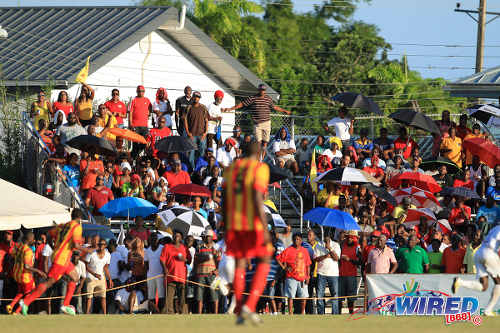 Wired868: How would you turn Ojoe Road, for instance, into a money spinner?
Brent Sancho: One of the things we look at is the conceptual design towards Ojoe Road. Right off the bat, we looked at putting in companies to rent spaces like KFC, TGIF, bars, etc. We are looking to build a car park that can host car shows, fetes, parties, etc.
We are also looking to have boxes at the top that can have weddings, conferences, etc. Oh and by the way, you can play football games there sometimes. (Laughs) So that is how we are looking at it, which is all-encompassing.
I think the second part of it is that we are going to go very heavily on sport tourism as a tie-in to the business. A lot of people talk about the effects of oil and gas and we are looking at sport tourism to (help) diversify our economy and become a real income generator to this country.
Wired868: A lot of people mention the term "sport tourism" but what do you see sport tourism as?
Sancho: I think when you look at the three facilities that we are currently finalising and about to deliver, you are talking about facilities that are being described as the best in this side of the world. You don't have to look too far forward because we have Rio 2016 and (possibly) teams stopping here before they move on and (we have to) aggressively go out and get teams to come to Trinidad to do their training and even to compete.
We've had long discussions with tennis, cycling and even other sporting bodies that will benefit from these facilities about how do we attract top athletes in the world. Maybe in Trinidad, we can have our own Wimbledon on this side of the world where we can attract the top players. So that is where we are heading with it.
We are even talking about naming rights for facilities. I think we have gone past the days of naming everything after our past sporting personalities and now looking at the possibility of selling the naming rights of these facilities to generate income to not only fund the facility but also to make sure we have a facility that can become a genuine income earner.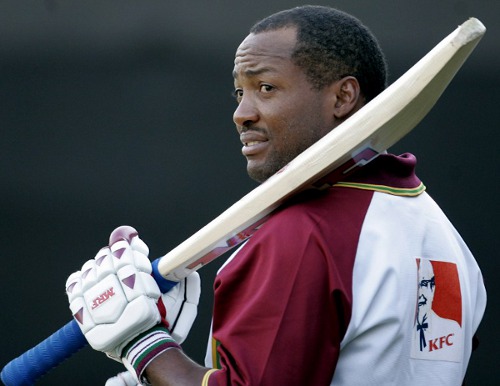 Wired868: Why Ojoe Road to start with? 
(Ojoe Road is the home ground for the North East Stars football club where Sancho once worked as managing director).
Sancho: It was something that was earmarked before and I took the opportunity to get it done. When I first saw the drawings, I thought it would not work and I used it as a project to set the example. We are also possibly looking at the Bourg Mulattrasse ground in San Juan.
One of the biggest beneficiaries (from the Ministry of Sport) is the TT Pro League and we want to give some of these clubs a home because we want them to become self-sufficient (so) they don't look at the Government as a surrogate. We want to wean them off of the subvention and this is one way we can do this. Obviously cricket is a next major sport that we are looking at to give them those sort of facilities (for the same reasons).
We have also identified spaces looking at sports like chess and draughts and motorcar racing. We (also) have centres that are opening that will encompass tennis, cycling and swimming.
Wired868: You said Pro League is one of the biggest beneficiaries. Can you justify that?
Sancho: The justification is simply that we spend a lot of money in the TT Pro League as compared to the other sporting bodies. It is something that we have met already (in place). When you look at the amount of money being spent in terms of subventions to each club and administrative costs, we have to have an action plan to say look after three, four, five years per se we can start to reduce the amount of money given because we have now given you an avenue to earn your own money.
For me, I've looked at the highest spending in terms of my line items so I try to diminish my costs there. At the end of the day, I have taxpayers' dollars to look after.
One of the unfortunate things I have seen here is the spending in here has been ridiculous. And I'm not talking about at a government level, I'm talking about from a public service level and it is something I think needs to stop.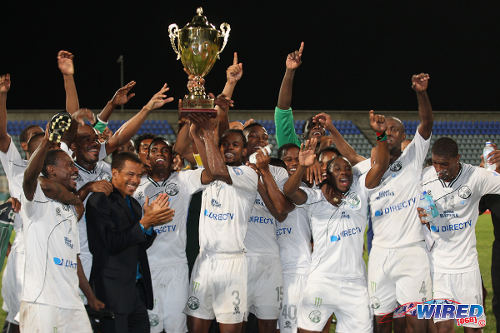 Wired868: So you see the grounds and so on as not gifts but cost-cutting measures?
Sancho: Yes. We are not going to give them to the clubs. What we are going to have is a management-style committee that would oversee the running of these facilities. Obviously the main tenants would be the Pro League or Cricket Board or whoever we met there… Remember these facilities would be all-encompassing. You would have restaurants and bars, etc and the design and the concept is geared towards making sure that every single day—24 hours and seven days a week—is some sort of activity going on that is income generating to these facilities.
Wired868: Does the Ministry of Sport plan to assign people to work with each sporting board and help run sporting competitions? How practical is that?
Sancho: We have an arm here in Sportt that should be able to assist in putting on these types of events. We would be working hand in hand.
What has often happened is we saw a lot of parallel things happening in terms of tennis running a camp and the Ministry of Sport running the same type of camp. So we are now morphing into a unified approach to get things done both on and off then pitch.
A lot of these sporting bodies are what I call the out-of-your-trunk type businesses because they do not have the financial prowess and manpower to run at a certain level but we at the ministry do have it. So if we need to assist in that kind of capacity we want to be able to do that and bring them up.
One of the biggest problems we have is that the athletes we have are performing at a very high level and the administration has not stayed with the athletes in terms of their ascendancy…
We have had some interesting dialogue already with most of the sporting bodies thus far. And they are very eager to partner with us because they have the same end game as we do, which is making sure we can produce athletes and also produce a social programme for young people to be able to play sports all over Trinidad and Tobago.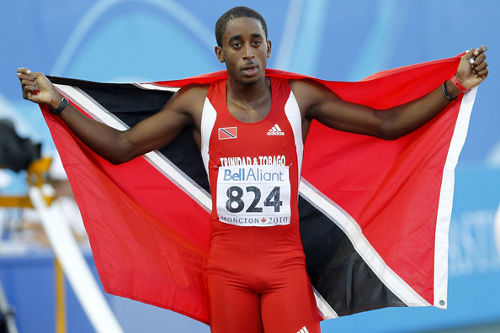 Wired868: Is being Sport Minister what you expected?
Sancho: Ahmmm… I know it was going to be a challenge and it is a challenge. The hours are a lot longer than at Central FC and North East Stars. It is from 6 am to 9 pm but I am enjoying it. Because I've always felt that sports should be run by former athletes and players because a sportsman knows what a sportsman needs to be successful and I have always felt as well that sport should not be politicised and should be a department void of government representation.
I felt that sport in Trinidad and Tobago would have gotten a lot further if politics didn't get involved into it.
Wired868: How long was the Government's wooing before you decided to take up this post?
Sancho: I've had discussions before. The length of time? I can't remember… There have been discussions and mentions and I was then asked properly. The Prime Minister showed a lot of faith in giving me this position and for that I'm very grateful.
It is very difficult for any athlete to turn down a position like this particularly when you look at the amount of investment this Government has made into sports and the direction this Government wants to take sports. It was a no brainer for me…
I believe in their vision for sport…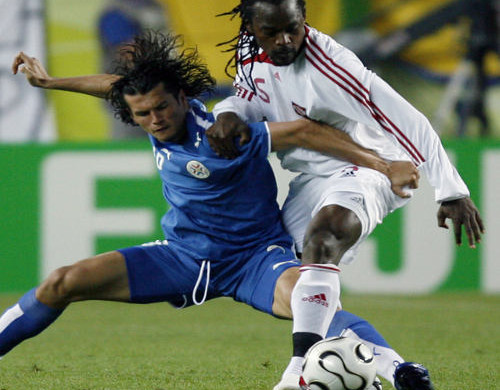 Wired868: When did the exact request come?
Sancho: I think about two or three days before the final announcement. I was away at the time. It was basically from a snowstorm to a political storm to a swearing-in.
Wired868: Anyone teased you about the whole "Sankko" thing?
(Prime Minister Kamla Persad-Bissessar mispronounced Sancho's name at his unveiling)
Sancho: (Laughs) I've had  a couple of the Cabinet members who every time I get up they will say "Sankko."
Wired868: From the other side?
Sancho: No. From my side… It is an in-party joke.
Wired868: Who are the biggest jokers?
Sancho: Kevin Ramnarine is number one. Him and Fuad Khan.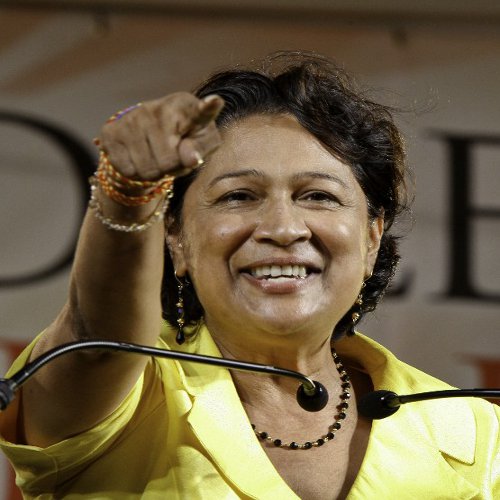 Wired868: Do you plan to go up for a seat?
Sancho: Obviously that is an aspect of it but I have not decided. It is not in my mind right now. I can tell you that…
Wired868: But you have been asked?
Sancho: Yes, I have been asked. It has been mentioned to me. I won't say asked.
But I just want to do the best job possible for the taxpayers of Trinidad and Tobago… That is the only thing that is on my mind right now.
Wired868: What response have you received about your new post?
Sancho: I think 80 to 90 percent has been positive. It is really heartwarming to hear so many people express a genuine joy in my appointment. For me, it has been one of the platforms that have given me the strength to move on with this job.
Wired868: The Prime Minister said you had a degree in psychology…
Sancho: Yes. A degree in psychology and a minor in business and an associate degree in english.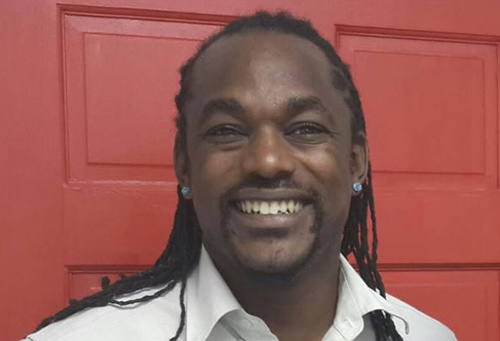 Wired868: What about your background makes you suitable to the challenges as Sport Minister?
Sancho: I've played sport all my life so I know sport on and off the pitch. I've lived in sports for a very long time. I'm not trying to divulge my age here. (Laughs)
I know qualification always seems to be a topic but I don't get what qualification you're supposed to have to be a Sport Minister. Are you supposed to go to university and study to be a sports minister?
I think experience is the greatest life teacher and I have had a lot of experience in sport. And I guess if you put it next to previous Sport Ministers, my qualifications are right up there.
Wired868: What was the annual budget at Central FC?
Sancho: Central's budget was between (TT) $2 to $2.5 million a year.
Wired868: Who is in charge of running that budget now?
Sancho: The board… One of the things I've always said when we started the club is that if something happens to any one of the major players within Central, the club should be able to carry on…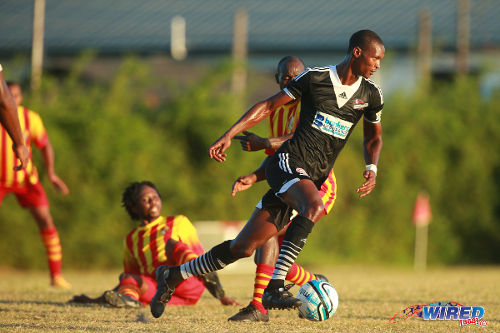 Wired868: Who is the chairman of the board now?
Sancho: I think they have a board meeting to decide that. I have not been in touch. The only thing (I know) is when I open the newspaper and see they're still winning football games.
Wired868: When Levi Garcia moved (from Central to Dutch club AZ Alkmaar) I couldn't get anyone at the club to get a comment from…
Sancho: What I am hearing through the grapevine is they are doing some adjusting and moving around but I really haven't been in touch with Central FC for a while because the hours here are so long. Most of the catching up I do on Central FC is through the newspapers and Wired868 as well. That is how I get the ball by ball.
Wired868: Kevin Harrison does not have a position there anymore?
(Harrison is the the Central FC operations director and advisor to the Minister of Sport)
Sancho: Kevin still has his role at the club and obviously he works for me… But because of so much that is happening it is very challenging for him to talk about Central with me.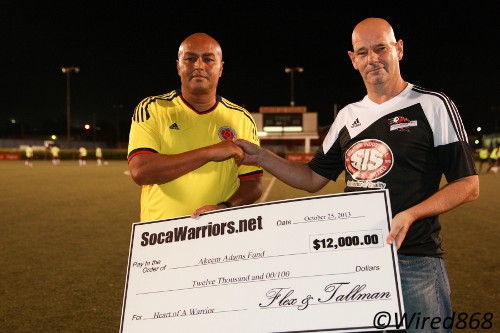 Wired868: What can you say about Harrison's role?
Sancho: Trust is a major issue. I have worked with Kevin for a very long time and he is someone I trust and believe in. That was a major factor in bringing him in here. If it is a problem I will make a change but I did not see any problem… You're walking into a storm, so you would want the right people next to you…
Editor's Note: Click HERE to read Part Two of Wired868's interview with Sport Minister Brent Sancho.