George Orwell's Animal Farm is being played out in our tiny country. We are goose-stepping in blind obedience and submission as we embrace a post-truth existence. We have crucified another contributor to our nation. 
Where do we think this continuing charade will land us? Who will volunteer in the future? Only knaves will.
Mrs Kamla Persad-Bissessar has maligned Mr Eugene Tiah with little pushback. She has cast unwarranted aspersions on the Energy Chamber for his nomination and defence. The party's PRO has castigated AMCHAM for daring to speak. 
Why has our leading Chamber not spoken up? Are they as boneless as a banana?  
Mrs Persad-Bissessar points to Tiah's being part of the sued e TecK board as proof of his PNM credentials. She ignores the well-established position—also followed by her administration—that ties the National Gas Company (NGC), the parent of Phoenix Park Gas Processors, to e TecK. 
Has she forgotten appointing Anand Ragbir, a vice-president of National Gas Company, as the president of e TecK in 2013? 
Commenting on what he brings to e TecK that will assist the company in achieving its mandate successfully, Ragbir said: "I have worked with multinational companies all my career. I have spent most of my career in the oil and gas business, and they hold very strongly to best practices in terms of performance and performance management."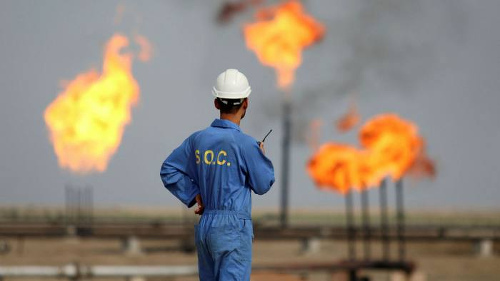 How is this different from Tiah's case? Ragbir was a finance person, Tiah was an operating company head but was made a board member. 
The cited case, Privy Council Appeal No 0065 of 2015,  settled by the Privy Council in 2018, dealt with the issue of risk-taking and lines of authority, not dishonesty (pg 5):
'…in particular, the assertion that the relevant breach was deliberate (although not alleged to have been dishonest)…'
At the heart of the matter is the contentious Cabinet Note of June 2005 including a certifying letter from Mr Khalid Hassanali, then e TecK president (pg 8):
'On 1 June 2005 Mr Khalid Hassanali, who had been appointed Eteck's president at the board meeting on 17 May 2005, wrote to the Permanent Secretary of the Ministry of Trade and Industry (but not, it seems, to the Minister of Finance), addressing the further question of whether Eteck was getting fair value for its US$5m investment. 
'He explained that, in return, Eteck was getting 19.7% of the company (8,333,333 shares) and that,  through nine months of discussion, Eteck had concluded this was fair. He then set out a number of reasons for this conclusion. 
'The letter concluded that the 'major factors that contributed to the acceptance of the investment terms for [Bamboo's] Series C are the valuation by Tiger Technologies, a fund that has a historical rate of return of more than 20% per annum, and the potential of the proposed expansion into the Energy Sector'. The letter made no reference to the other concerns in Cabinet's 12 May 2005 minute, i.e., accounting and legal matters.'
An important turning point in the case was this:
'The context was that, as the evidence showed, the Government (including the Minister of Finance) had requested Eteck to conduct certain specific items of due diligence before pursuing the proposed investment and had received back from Eteck reports broadly to the effect that the requested items of due diligence had been undertaken. 
'Leaving aside the alleged misstatement about the share valuation, Eteck's case was not that the directors had failed to have carried out the due diligence specifically requested by Government, despite reporting that they had carried it out, but rather that the directors had failed to ensure that full due diligence was carried out, appropriate to the potential risk inherent in making the investment in question.' (Emphasis mine.)
What ought we to say about this string of events? Having just arrived in office, why would Mr Hassanali write this letter without ensuring that he was adequately briefed? The Privy Council pointed out that the addressees did not include the Finance Ministry. 
Is this the way a responsible, experienced businessman acts? What about the review of the letter? 
From my experience, the board members are unlikely to have seen the letter sent. That responsibility is most often the role of the chairman and the corporate secretary. What do we make of the late inclusion of Ms Wendy Fitzwilliam and Mr John Soo Ping Chow among the defendants?
The Privy Council ruled that the directors should have ensured that the diligence in the process was appropriate to the risk involved. That is a fair comment. The Board relied too heavily on the management team to navigate this difficult situation. Mr Tiah was part of the Board.
In 2012, Mr Hassanali became the Petrotrin president under Mrs Persad-Bissessar's watch. He bore no consequences for the event for which Mr Tiah is still being criticised.
At the end of Mr Hassanali's tenure, the Express ran an explosive ugly story about salaries. Guess who defended him against Petrotrin? Mr Michael Quamina! The same guy that worked on the E tecK case defending that Board and, in Mrs Persad-Bissessar's telling, is a pal of Mr Tiah.
Given the roles, if Tiah was responsible for the e tecK debacle, how wise was it to have Hassanali at the helm of Petrotrin, given his e TecK performance?
What about Mr Tiah's performance at his day job? 
In July 2011, he said in an interview: "We truly believe in continuous improvement… Without continuous improvement, we could not have achieved 18 years without lost-time incident nor received the Gas Processors Association Award for Safety for 12 consecutive years. 
"We seek opportunities even with what may be considered a good safety record to maintain this and improve by reporting near misses, continuous training drills, table-tops, and eternal vigilance. 
"We know that one mistake, one slip-up, one error in judgment can result in an employer's worst nightmare–loss of life. Our safety goals of no recordable accidents do not allow for loss of any kind."
The company, upon his retirement, said: 'Mr Tiah was a champion and example for the preservation of the company's core values, especially in the areas of safety, environmental preservation, and ethical business conduct. He will be leaving a legacy of which he can be very proud.'
Should we remind ourselves that he came to Trinidad as an employee of ConocoPhillips? 
The guiding principle there is that 'work is never so urgent or important that we cannot take the time to do it safely and in an environmentally responsible manner'.
Should we mention that he was the STOW (Safe to Work) champion in the Energy Chamber (2013 – 2018)? 
In 2017, Mr Kevin Ramnarine, the former energy minister, wrote in the UNC newsletter:
'PPGPL is a well-run company… It has one of the best safety records in the energy sector and, most importantly, has never lost money. In the worst of times, when the price for its products collapsed, PPGPL still made money.' 
Does this sound like Mr Tiah is spineless and lacking integrity? 
In matters of safety, how many other nationals have his experience? Who would work for free, as he was willing to do?
In a prescient September 2014 remark, Mrs Paula Gopee-Scoon said in the House of Representatives: "Transfer Eugene Tiah. You all are giving him enough hell in Phoenix Park as it is. Do something, but it is in a mess." 
Within a month, Tiah left for Massy. The 'why' was never disclosed. Who was poorer, the nation or Tiah?
Mrs Persad-Bissessar conveniently forgets that Mr Tiah was on the Energy Chamber board for her entire term of office! That board also had Blair Ferguson, the son of Ken Ferguson, the San Fernando PNM mayor, Vernon Paltoo, an actor in the infamous e TecK lawsuit (pg 5 of the Judgment), and Arlene Chow, then of Atlantic, whom she now accuses of being a government puppet. 
The current chair, Dwight Mahabir, was always there. It is impossible not to know Mahabir's family connections! 
The last three still sit on the current Board.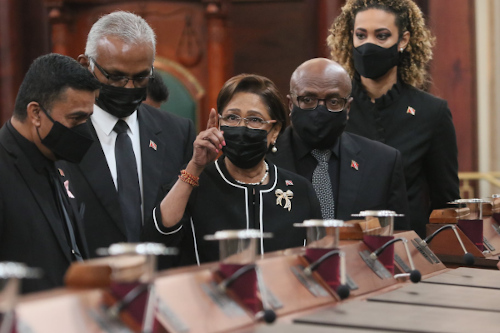 Yet she claims that board was treated 'as a valued stakeholder; hence my government ensured some of the best incentives for exploration, which reaped massive benefits for Trinidad and Tobago'. 
The 2014 Report interview with Dr Dax Driver beautifully captures the objective of the Energy Chamber: fiscal reform and local content. 
The present Board comprises only serving oilfield CEOs—all the major operating multinationals are present. Are the CEOs of Shell, BP, and EOG all PNM-leaning? Why have BP and Shell declined to be in the madness surrounding the initial inquiry? What does this lack of action say?
In the Driver interview referenced above, there was a fascinating tidbit: 
'There is probably a limited direct impact on the energy sector from the crime situation in that I don't think it's really scared off any investment. All of the places where you are measuring up against might have similar if not worse problems.'
In other words, Trinidad's problems are not their problems. Nothing scares the oil guys. Politics? They will 'drink their water and mind their business!' We to ketch!  
Our nation has been through a lot, and we should not encourage this cantankerousness. This moment is not the time to achieve political goals via exploiting divisions. We are exhausted. Give us a chance to refocus our minds and attention. 
Paul Polman, the former Unilever CEO, said, "Smart CEOs realise that their business cannot function in societies that don't function. We have to be responsible and speak up, not just lobby in our self-interest." 
Shame on those silent business leaders who have left Tiah out to dry!