The Trinidad and Tobago national senior women's team quartet of captain Maylee Attin-Johnson, Kennya "Yaya" Cordner, Ahkeela Mollon and Khadidra Debesette sizzled at UWI's SPEC ground on Sunday evening at the third annual Wired868 Football Festival in St Augustine.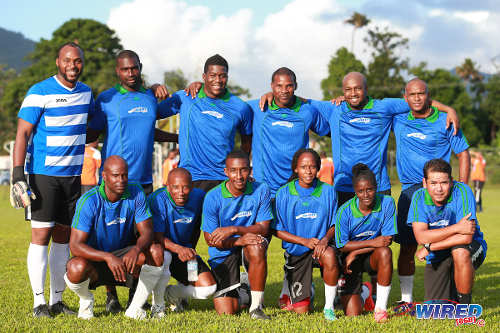 At the final whistle, "Brent Sancho Invitational XI" stole bragging rights with a narrow 5-4 win over Wired868 thanks to Cordner hattrick and two goals from ex-national team player and MLS striker Darin Lewis.
But then the Court of Arbitration for Sport (CAS) might have to rule on whether some of their players were far too young and lean for a fete match.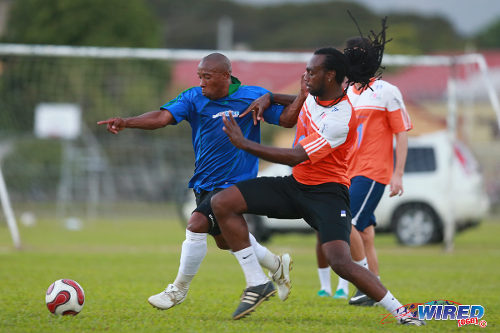 At the other end, "Strike Squad" star and Wired868 captain Leonson Lewis again led from the front with a double while Anton Corneal and Mollon also chipped in a goal apiece.
And Mollon's spanking penalty kick, after a foul on Lewis (L), that flew past 2006 World Cup and 1991 World Youth Cup player and former Caribbean Cup Goalkeeper of the Year, Clayton Ince, was one for the archives.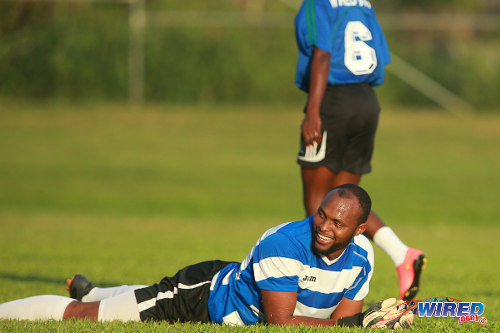 Festival MC Merere Gonzales and former 2006 World Cup manager Bruce Aanensen also paid moving tributes to former national team managers George Joseph and Richard Braithwaite who both passed away over the last year.
On the field, there were greetings and reunions all over the place as former Trinidad and Tobago national youth and senior defenders from a host of eras exchanged greetings.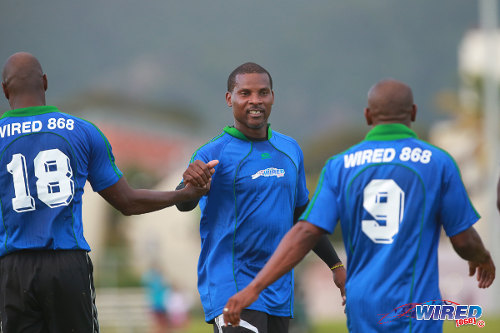 Apart from Lewis (L), Mollon and Corneal, the Wired868 line-up included Reynold Carrington, Earl Jean, Chris Durity, Roger Henry, Clyde Leon, Anthony Sherwood and Debesette.
The more youthful Sancho XI included Lewis (D), Cordner, Attin-Johnson, Ince, David Atiba Charles, Conrad Smith, Lorne Joseph, Akil Harley and Dion Sosa.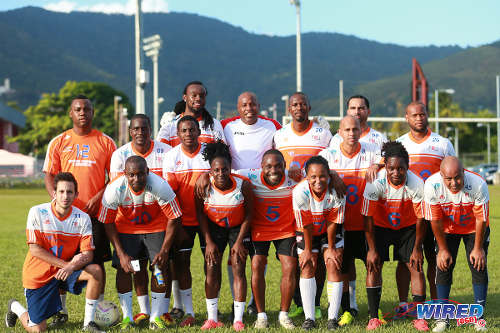 Joseph was the Football Festival's MVP last year while Lewis (L) took the honour at the inaugural competition in 2013. While, in the past two years, the Spirit of Wired868 award went to Sancho in 2013 and sport television presenter James Saunders in 2014.
Lewis (L) and Joseph sparkled again but it was clear that there would be some new faces for the festival's top individual honours.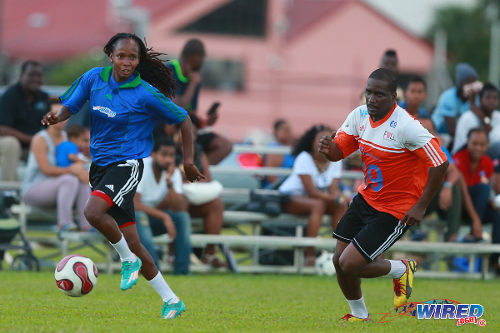 Carrington and Sherwood were as smooth as silk in the Wired868 midfield while Lewis was again the danger-man upfront.
In the orange corner, Attin-Johnson was her usual combination of vision and tenaciousness—although there was the odd smile when she tried, unsuccessfully, to outmuscle Jean.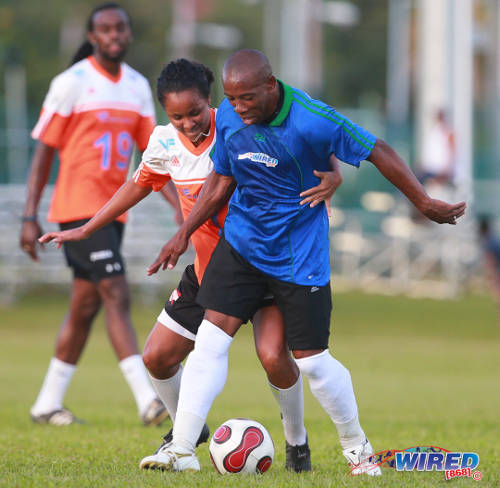 Lewis (D) and Smith hummed as well. But Cordner, with her technique and eye for goal, was too much for George in the Wired868 goal.
While Mollon's pace, energy and precise long passing made her a hit in a slightly unusual role as a full back.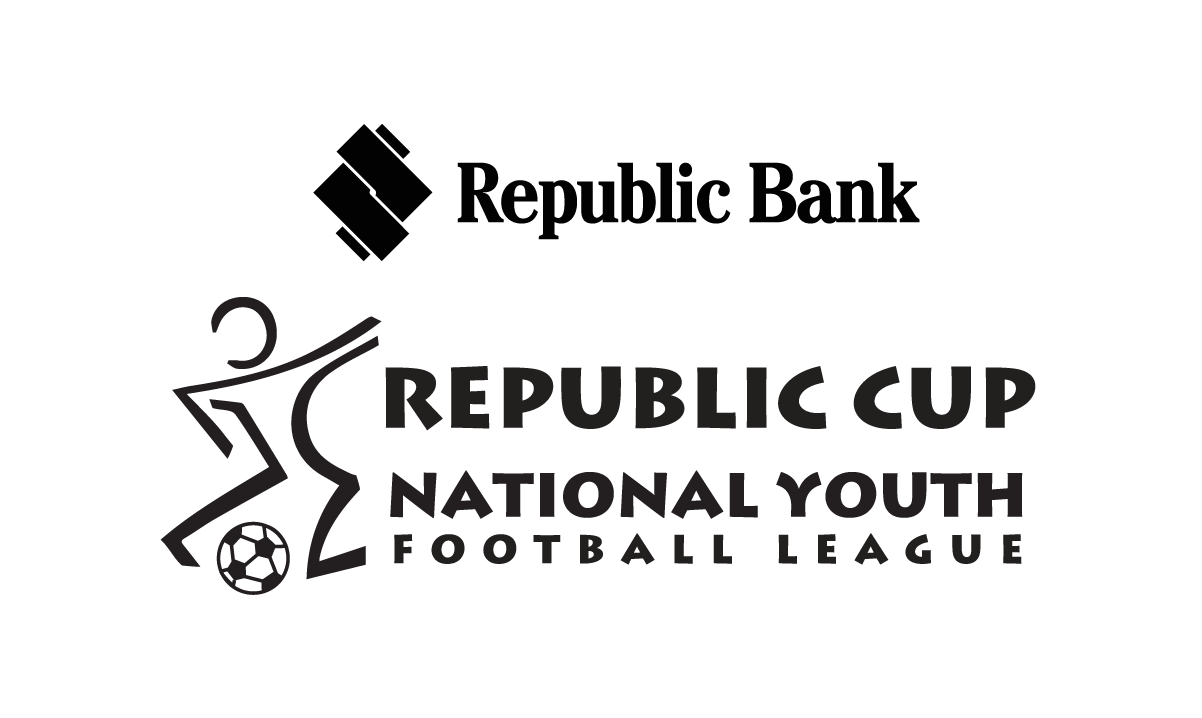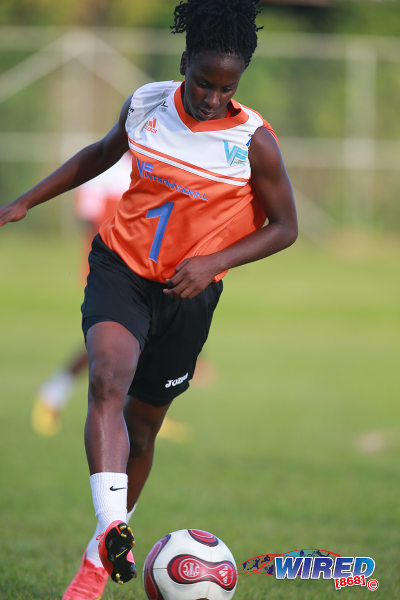 After the final whistle, Cordner was adjudged the MVP while Mollon won the Spirit of Wired868 prize. Both awards come with a weekend for two at Cascadia Hotel.
The supporters who snubbed steelpan to enjoy the festivities included Pro League CEO Dexter Skeene, CONCACAF match commissioner Norris Ferguson and Veteran Footballers Federation (VFFOTT) vice-president Selby Browne.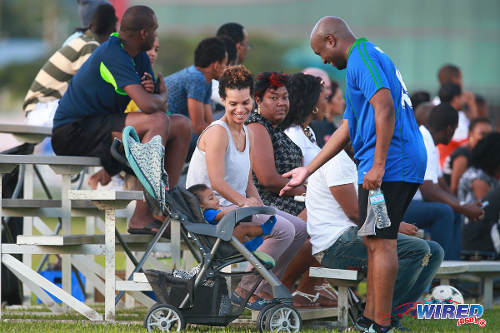 Incidentally, the VFFOTT will honour the 1974, 1990 and 2006 World Cup qualifying teams on Sunday February 8 from 2 pm in its annual Carnival Reunion Lime and match from 2 pm at the Barataria Sports Complex. The event is free of charge.
Hopefully, Wired868 helped set the tone with a fun evening that included a bouncy castle, refreshments and smooth tunes from DJ Nigel. Thanks again to our sponsors: Cascadia Hotel, Carib, Toyota, Easi-Pharm, Massy Stores, North East Stars, All Sport Promotions and Sacha Cosmetics.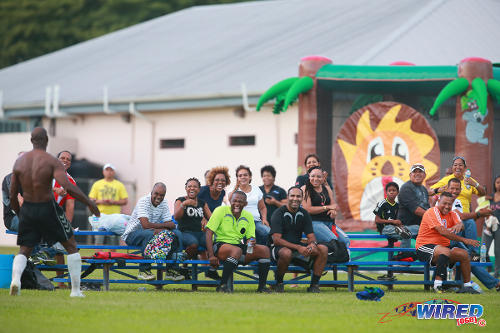 Editor's Note: Check Wired868's Facebook page for more photos of the third annual Wired868 Football Festival.