The following are letters sent on Tuesday February 3 by civic group, Fixin' T&T, to Prime Minister Kamla Persad-Bissessar and acting Police Commissioner Stephen Williams:
The Honourable Mrs Kamla Persad-Bissessar SC,
Prime Minister of the Republic of Trinidad and Tobago,
13 – 15 St. Clair Avenue,
St. Clair.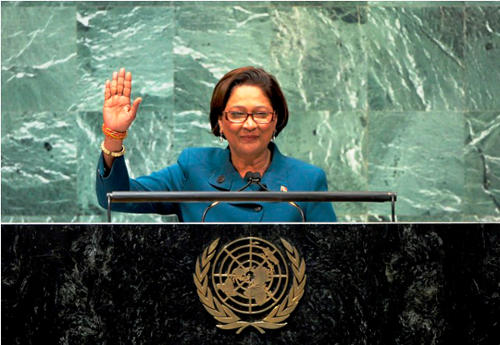 Dear Mrs Persad-Bissessar,
We write to insist that a date for general elections be announced on or before Friday February 20, 2015 and our Parliament be dissolved.  It is the view of many citizens that our Government has collapsed under your leadership.  The People's Partnership has, for quite some time, lost the moral authority to govern THE PEOPLE of Trinidad & Tobago.
The latest of the scandals that plagues your administration has brought the Office of the Attorney General and the Cabinet of Trinidad and Tobago into unprecedented disrepute.  We have written to Ag CoP Stephen Williams to request that criminal investigations into allegations of attempts to pervert the course of justice be expanded to include members of your Cabinet.  A copy of that letter is attached for your perusal.
We look forward to you 'doing the right thing because it is the right thing to do' and expect your announcement of the date for general elections to be made no later than February 20, 2015.
Sincerely,
Kirk Waithe
Cc: Media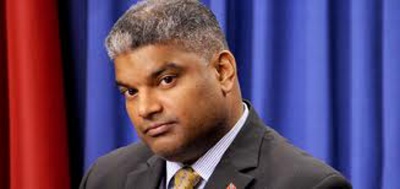 Mr Stephen Williams,
Ag Commissioner of Police,
Police Administration Building,
Corner Sackville and Edward Streets,
Port of Spain.
Dear Mr. Williams,
We write to formally and respectfully request that the criminal investigation into allegations of attempting to pervert the course of justice be expanded (in addition to Mr. Anand Ramlogan SC) to include:
Minister of Trade, Industry, Investments and Communications Vasant Bharath
Mr. Ernie Ross of Ross Advertising
Any and all other members of Cabinet alleged to have attempted to influence Mr. Gary Griffith to reconsider his intentions/actions
Public statements by Mr. Griffith over the past forty eight hours along with a text message he alleges was sent to him from Minister Bharath cause us tremendous anxiety.
We look forward to your urgent consideration of our request.
Sincerely,
Kirk Waithe
Cc:
The Honourable Kamla Persad-Bissessar SC – Prime Minister of the Republic of Trinidad and Tobago
Mr. Roger Gaspard SC – Director of Public Prosecutions
Media