The Trinidad and Tobago National Under-20 football team has been hailed as the country's most talented youth outfit in this millennium. But this has not protected the young "Soca Warriors" from the managerial mishaps and issues that routinely blight national teams, particularly over the past three years.
And, having aborted a tour to Mexico at the last minute, the National Under-20 squad now looks likely to head to its pre-CONCACAF Championship camp in three batches as more than half the team is still awaiting visas.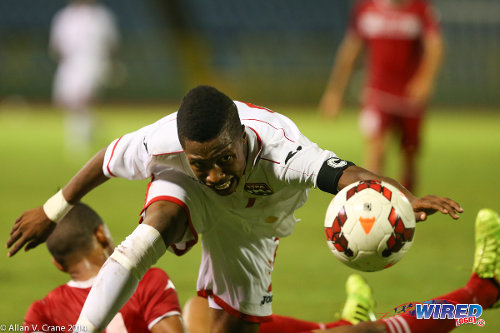 Trinidad and Tobago plays its opening CONCACAF match on January 9 against host team, Jamaica, in Kingston. The tournament serves as the qualifying series for the New Zealand 2015 FIFA Under-20 World Cup.
The Trinidad and Tobago Football Association (TTFA), despite banking over TT$1.6 million last year from the national senior women team's World Cup campaign, failed to spend the TT$17,000 required to get visas for its youth team before the Christmas holiday. And the result is a frustrated teenaged starlets who hope to become the fourth Trinidad and Tobago youth team to qualify for a FIFA tournament.
Wired868 understands that more than half the squad spent today at the Hasely Crawford Stadium awaiting a phone call to head to the United States Embassy for a visa appointment. But that call never came.
Instead, the Warriors were told to turn up at the embassy tomorrow morning.
Head coach Derek King admitted that the players are unlikely to have visas in hand by Thursday when the squad is due to travel to Florida. It means that only eight players will head to Fort Lauderdale on schedule for a pre-tournament camp.
The eight players with visas are: Jabari Mitchell, Brendon Creed, Duane Muckette, Ricardo John, Leland Archer, Martieon Watson, Neveal Hackshaw and Matthew Woo Ling. They will meet US-based goalkeeper Johan Welch, who has dual citizenship, in Fort Lauderdale.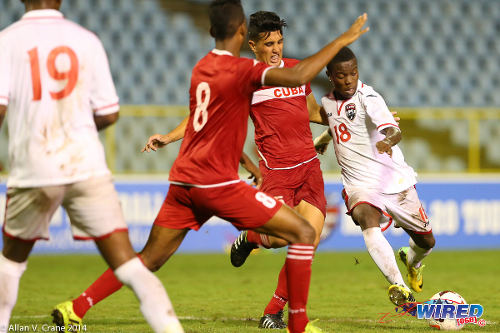 The Warriors' technical staff hopes that team captain Shannon Gomez, who is awaiting his green card, will be able to fly with a travel document rather than a visa. But the other ten players might be forced to remain in Trinidad for their visas before departing on Friday.
The Warriors without visas are: Javon Sample, Maurice Ford, Jesus Perez, Kevon Goddard, Akeem Humphrey, Aikim Andrews, Akeem Garcia, Levi Garcia, Kishun Seecharan and Kadeem Corbin.
King, assistant coach Hutson "Barber" Charles and TTFA official William Wallace will head to Fort Lauderdale tomorrow to prepare for the team's arrival and finalise still undisclosed practice games there.
"Today we had some visa issues and it looks like the guys will have appointments tomorrow at 9 am," King told Wired868, "and they should get visas on the same tomorrow or the following day. In fact, they said we might have to wait until Friday (for the visas) but they know the urgency and they are trying to get them for us sooner…
"So some players who have visas will go up on Thursday and the rest will come up on Friday."
TTFA official William Wallace, who inherited some of general secretary Sheldon Phillips' administrative duties after the licensing fee scandal related to a June friendly away to Argentina, previously explained that the delay in acquiring the visas was due to uncertainty over funding for the Fort Lauderdale camp.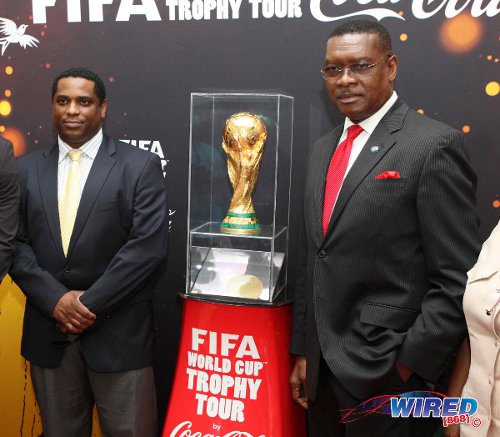 "I put a hold on the visa (applications) when I heard the funding was in trouble because that is about $17,000," said Wallace. "There was a definite 'no' from the (Ministry of Sport Permanent Secretary Richard Oliver) on Monday (December 22) who said that there were no funds. So we were then hoping to train here and travel to Jamaica directly and we wouldn't need visas for that.
"So I put a hold on it until I was sure about the funding. Not knowing put a spoke in our planning."
On December 23, the Ministry of Sport did a U-turn as it agreed to fund the Under-20 camp through the Sportt Company. The Warriors were initially supposed to depart on December 27.
But the squad did not have visas and the disruptions caused by the Christmas holiday frustrated the process.
Ironically, the Warriors did indeed get the private sector help they pleaded for as TSTT contributed roughly $500,000 to the squad's World Cup campaign after being approached, on the team's behalf, by local sport management company, All Sport Promotion.
"This company has a rich history of association with football and was the principal sponsors of our Soca Warriors for their historic campaign in 2006," said Blink/Bmobile's chief marketing officer Camille Campbell. "We also supported the National Under-20s when they qualified for the Under-20 World cup finals in Egypt. We are delighted to step in to ensure our boys have an even chance of making it to the Finals next year."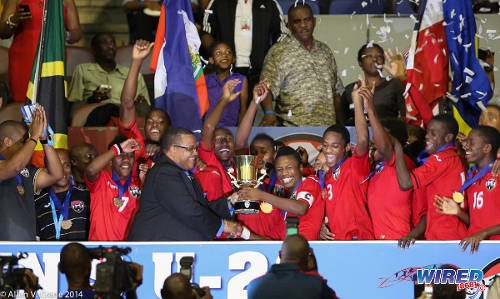 TSTT fully funded the Under-20 team's camp in Fort Lauderdale, including accommodation. Fortunately, All Sport did not make hotel bookings until the Ministry of Sport confirmed funding for the trip. It saved tens of thousands of sponsorship money although the delayed departure of the ten players will mean that TSTT either pays for empty rooms for one day or foots the cost of the booking change.
Wired868 understands that the Warriors are likely to play a 70-minute scrimmage against the United States on Saturday January 3 while they hope to face either Canada or Honduras on January 6.
The United States team, which is coached by ex-national player Tab Ramos, has already made two European tours and played roughly a dozen international games. Its outfit includes players who are employed with top flight clubs in Germany, England, Brazil, Argentina, Netherlands, Mexico, Norway and the United States.
Trinidad and Tobago and the United States will meet in the final Group A fixture in Jamaica so the match gives either team a chance to scout on the other.
The Warriors, who have not had a single international practice match up to this point, were arguably in no position to decline the chance to face the United States.
Trinidad and Tobago became the first English-speaking Caribbean nation to qualify for a FIFA tournament when a team that included Dwight Yorke, Clayton Ince and Jerren Nixon booked one of two CONCACAF spots for the Portugal 1991 Under-20 World Cup.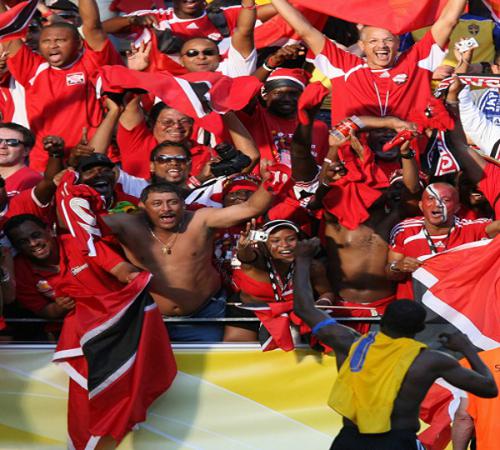 After finishing fourth in the 2006 senior World Cup campaign, the Warriors then advanced to the Germany tournament through a Play Off while their youth teams qualified for the 2007 Under-17 and 2009 Under-20 World Cups by finishing fifth and fourth respectively in CONCACAF.
Four from 12 participating nations in next month's CONCACAF Under-20 tournament will go on to the World Cup.
(Trinidad and Tobago national under-20 team)
Goalkeepers: Johan Welch (Houston Dynamo Juniors), Javon Sample (Central FC);
Defenders: Shannon Gomez, Martieon Watson, Maurice Ford (all W Connection), Brendon Creed (Temple University), Leland Archer (College of Charleston), Jesus Perez (North East Stars);
Holding midfielders: Neveal Hackshaw (North East Stars), Kevon Goddard (Central FC),  Akeem Humphrey (Club Sando), Matthew Woo Ling (St Anthony's College);
Attacking Midfielders: Aikim Andrews, Akeem Garcia, Jabari Mitchell (all W Connection), Duane Muckette (University of South Florida), Levi Garcia (Shiva Boys HC), Kishun Seecharan (Club Sando);
Forwards: Kadeem Corbin (St Ann's Rangers), Ricardo John (Virginia Tech).
Technical Staff:
Derek King (head coach), Hutson Charles (assistant coach), Michael Maurice (goalkeeper coach), Stephen Hart (technical advisor), Douglas Archer (manager), Wayne Cunningham (assistant manager), Terrence Babwah (doctor), Michael Taylor (physio), Sharon Joseph (trainer), Michael Williams (equipment manager), Shaun Fuentes (media officer).