The Trinidad and Tobago Football Association (TTFA) has responded to the financial furore regarding its alleged $.4 million licensing fee for a June friendly against Argentina, revealed exclusively by Wired868, by sacking its commercial agent Darren Millien and restructuring the role of its general secretary Sheldon Phillips.
Millien was the TTFA's marketing consultant while he ran the football body's FIFA-funded income generation programme.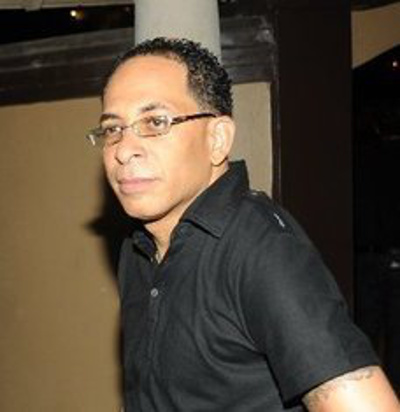 On Tuesday November 25, Wired868 revealed that $400,000 of taxpayers' money from the Ministry of Tourism went missing and Millien was accused of collecting the sum from tour agent, Nissi Tours.
And, two days later, Tourism Minister Gerald Hadeed told the website that: "Millien is a person that no one should have any business association with. The fellah is an absolute f***ing crook!"
TTFA president Raymond Tim Kee, who is also the Port of Spain mayor and PNM treasurer, initially dismissed the Wired868 articles as "a diabolic lie" but, after discussions with his enraged executive committee, he since appeared to have had a dramatic change of heart.
In a release this evening, Tim Kee stated that the football body agreed to:
1) Accept the withdrawal of Darren Millien's services as commercial agent for the TTFA. This follows a meeting between President Tim Kee and Mr. Millien on Friday November 28;
2) The reconfiguration of General Secretary, Sheldon Phillips', role by including William Wallace to lead government relations and team management functions;
3) Appoint former WIPA president Dinanath Ramnarine as a consultant to lead efforts to assist the TTFA with its governance and management reform and to review and restructure organizational operations;
4) Reiterate the need to improve the governance structure of the TTFA in line with best practices.
Wired868 sought responses from Tim Kee and Phillips on the changes but calls went straight to voice mail.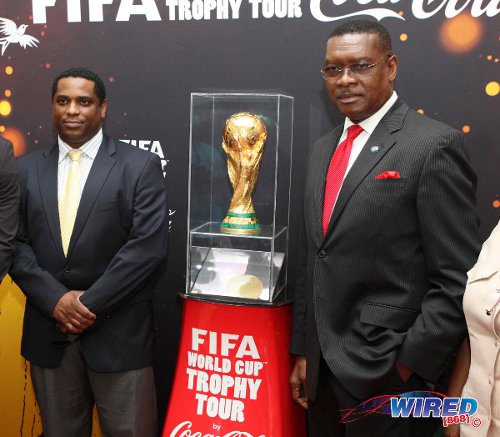 Wallace, who is a national team manager and school teacher at Carapichaima East Secondary, said his new job description still in flux. He does not have a new job title or adjusted salary while he is uncertain what his new functions mean to his current role as manager.
However, Wallace admitted that he has often, unofficially, acted as a go-between for the national teams when administrative incompetence or distrust affected the "Soca Warriors."
He played a role in quelling a potential boycott by the Warriors during the recent 2014 Caribbean Cup tournament and, with the assistance of All Sport director Anthony Harford, helped to smooth matters with the Carlton Savannah Hotel, who initially refused to honour a booking by the senior team due to an unpaid bill. Wallace was the buffer too, two years ago, when the Ministry of Sport refused to hand any money over to then TTFA general secretary Richard Groden.
Wallace is also the Secondary Schools Football League (SSFL) first vice president and a former Trinidad and Tobago Cricket Board (TTCB) executive member and youth development committee chairman as well as the former president of Secondary Schools Cricket.
"I've been asked to exclusively deal with the government on all relevant matters so the General Secretary will have no interaction with them on anything," said Wallace. "Also I will be the person getting budgets from the national teams and helping assess these budgets, set timelines and follow up on budgetary requests and so on so we do not end up in problems."
And what will Phillips, whose monthly package is in the region of $45,000 minus a company car, be doing while Wallace handles all his major responsibilities?
"You will have to ask the General Secretary about that," said Wallace.
Wallace got his feet wet immediately. This afternoon, staff of the national men's and women's under-17 teams held an unprecedented meeting to consider a mass walk-out over unpaid salaries and other issues raised in Wired868's investigative pieces.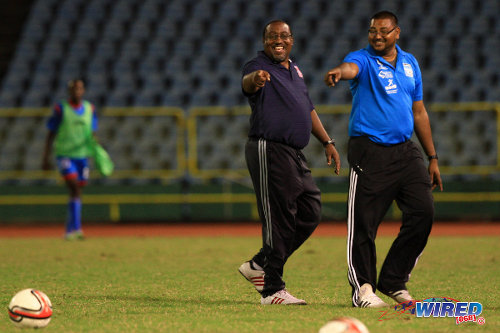 "They always talk to us about 'serving your country' but even servants get paid; it is only slaves that don't get paid," national under-17 women's coach Rajesh Latchoo told Wired868. "At the end of the day, it is our fault because we let it continue. But the rope has reached an end…
"When you find out about missing money and what they are paying themselves, it sounds like they were fooling us the whole time. They're drinking milk and honey and we are drinking from the drain; and it is very demotivating."
After assurances from Wallace, both national teams accepted the TTFA's new deadline of December 19 with the renewed hope of an injection of sponsorship money.
"We are giving the administration the benefit of the doubt when they say they are working with different sources to pay us what is owed to us," said national under-17 team men's manager Christo Gouveia.
At present, Wallace is also trying to arrange for the national under-20 team to have a pre-CONCACAF tournament camp in Mexico. Apart from the senior teams, no Trinidad and Tobago squad has played a friendly match since Tim Kee took over as president in November 2012.
"All the things that are happening now, we have to stay focused on the football," said Wallace. "I am working right now on a Mexico camp for the under-20 team and we expect to get two games with the Mexico under-20 team and probably one against a club team."
Millien has been booted out of the picture. It is left to be seen if Phillips' demotion is a prelude to the same fate and whether Tim Kee's belated actions will help his own political ambitions in and outside of football.
Editor's Note: Click HERE to view an online petition started by a 868-er, which calls for a thorough and transparent investigation into the actions of the TTFA.