Seventeen-year-old former St Augustine Secondary stand-out Shannon Gomez will captain the Trinidad and Tobago national under-20 team on Friday as the young "Soca Warriors" kick off their 2014 Under-20 Caribbean Championship campaign against Suriname from 7.15 pm in the second game of a Hasely Crawford Stadium double header in Port of Spain.
Admission is $40 while children under-12 are free.
The Caribbean competition is the first rung in the New Zealand 2015 Under-20 World Cup qualifying series and the top four teams from the Trinidad-based tournament will advance to next January's CONCACAF finals in Montego Bay, Jamaica.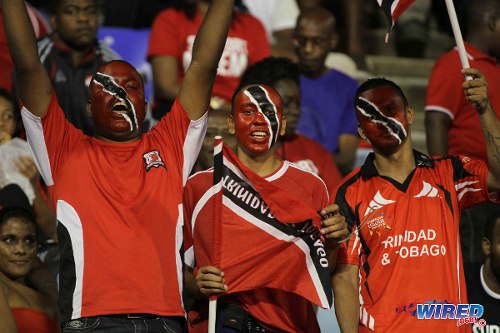 "The opening game is always important but we've prepared well and the boys want to win every match," Gomez told the TTFA Media. "We will not go in there thinking it's beyond us or that any team could be an easy opponent. We intend to get it right from the first match."
Gomez, who quit Form Six during the July/August school vacation for a professional deal with local Pro League team DIRECTV W Connection, is one of a dozen graduates from the national under-17 team that participated in the 2013 CONCACAF Championship in Panama.

Along with Gomez, who plays at right back, goalkeeper Johan Welch, defenders Josiah Trimmingham, Maurice Ford and Martieon Watson and midfielders Kishun Seecharan, Akeem Garcia, Jabari Mitchell, Andre Fortune, Levi Garcia and Matthew Woo Ling have also made the step up at under-20 level.
Among the new faces are the North East Stars duo of defender Jesus Perez and Neveal Hackshaw and St Ann's Rangers striker Kadeem Corbin who all got regular playing time in the Pro League, earlier this year. Hackshaw, a strong customer who can operate in defence or as a holding midfielder, is the team's vice-captain.
Head coach Derek King is satisfied with the balance of his team and said his players are eager to get started.
"I think the squad is a balanced one," King told the TTFA Media. "… The players were selected specific to their ability for roles and positions and of course there is some really good talent in there."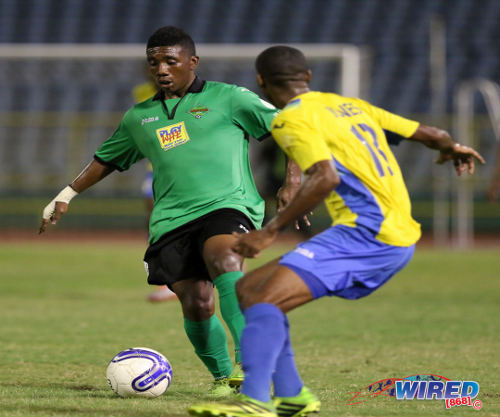 King, who is assisted by Dale Saunders and manager Douglas Archer, credited the strength of the opposition too and described Cuba, Suriname and Curacao as formidable teams.
"Cuba, for one, has always given us a difficult time at the youth level," said King, "and Suriname and Curacao have been improving. We cannot take any of these teams for granted and will prepare for each of them differently but with the same respect."
Former Manchester United star Dwight Yorke was part of the first Trinidad and Tobago team to play in a FIFA tournament when he led the "Soca Babes" to the 1991 World Youth Cup in Portugal.  He hopes that the current national under-20 squad can follow in their footsteps.
"It's a fantastic tournament to qualify for at such a young age and it would be great if the current team can get off to the right start in their match against Suriname tomorrow," said Yorke. "A lot of these boys are going to get better but they would need the right support from everyone involved. Some will make it and some may not continue the journey; but if they can keep it together and move on it will be great for the country…
"I see no reason why we shouldn't get through this stage of the qualifiers and move on and then hopefully get to another World Cup."
Yorke, who also captained the Soca Warriors at the senior Germany 2006 World Cup, said his participation at the 1991 World Youth Cup, alongside the likes of Jerren Nixon, Clayton Ince, Angus Eve, Anthony Sherwood and the late Richard Theodore will always be special for him.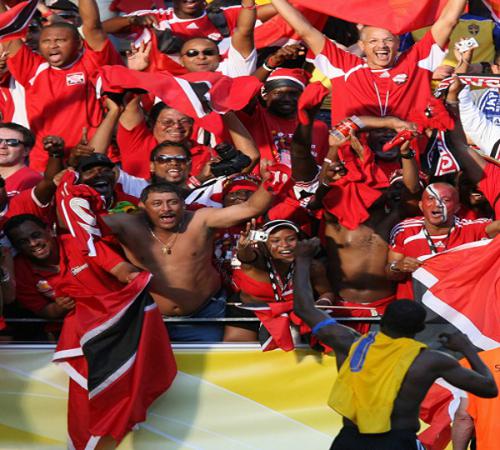 "It's one of those periods in your career where the world of football is there ahead of you and you want to do everything right not just for your country but for yourselves as players," he said. "I remember when it happened for us back in 1991. It is definitely one of the other proudest moments in my career as a player on the international stage.
"I was 18 years at the time and leading the team in Portugal was a big occasion for all of us. We saw our football progress from there and then we've gone on to qualify for Germany and a couple of the other youth teams done well also."
Gomez and his teenaged posse will start their own journey against Suriname tomorrow.
(Trinidad and Tobago team)
Goalkeepers: 1.Johan Welch (Houston Dynamo Juniors), 21.Javon Sample (Central FC);
Defenders: 13.Josiah Trimmingham (San Juan Jabloteh), 2.Shannon Gomez, 3.Martieon Watson, 5.Maurice Ford (all W Connection), 4.Jesus Perez (North East Stars);
Midfielders: 8.Neveal Hackshaw (North East Stars), 7.Akeem Garcia, 18.Jabari Mitchell (both W Connection), 15.Aikim Andrews (San Juan Jabloteh), 11.Levi Garcia, 6.Kevon Goddard (both Central FC), 12.Kishun Seecharan (Defence Force), 17.Akeem Humphrey (Club Sando), 10.Andre Fortune (Unattached), 14.Matthew Woo Ling (W Connection), 16.Keon Joseph (North East Stars);
Forwards: 9.Kadeem Corbin (St Ann's Rangers), 19.Nicholas Dillon (Central FC).
CFU Men's Under-20 Caribbean Championship
Group A
(Fri Sep 12)
Curacao vs Cuba, 5 pm, Hasely Crawford Stadium,
Trinidad and Tobago vs Suriname, 7.15 pm, Hasely Crawford Stadium;
(Sun Sep 14)
Cuba v Suriname, 4 pm, Hasely Crawford Stadium,
Trinidad and Tobago vs Curacao, 6.15 pm, Hasely Crawford Stadium;
(Tue Sep 16)
Curacao v Suriname, 5 pm, Hasely Crawford Stadium,
Trinidad and Tobago v Cuba, 7.15 pm, Hasely Crawford Stadium;
Group B
(Sat Sep 13)
Haiti v Dominican Republic, 4 pm, Ato Boldon Stadium,
St Kitts and Nevis v Aruba, 6.15 pm, Ato Boldon Stadium;
(Mon Sep 15)
Dominican Republic v St Kitts and Nevis, 5 pm, Ato Boldon Stadium,
Aruba v Haiti, 7.15 pm, Ato Boldon Stadium;
(Wed Sep 17)
Dominican Republic v Aruba, 5 pm, Ato Boldon Stadium,
Haiti v St Kitts and Nevis, 7.15 pm, Ato Boldon Stadium;
Third Place Play Off
(Fri Sep 19)
Runner-up Group A v Runner-up Group B, 5 pm, Hasely Crawford Stadium;
U-20 Caribbean Championship Final
(Fri Sep 19)
Winner Group A v Winner Group B, 7.30 pm, Hasely Crawford Stadium.