Earl Best looks back at the 2014 Limacol CPL and forward to Bangladesh's Caribbean tour:
Congratulations are in order for Keiron Pollard and his victorious Barbados Tridents. The heavens had to intervene to hand them the 2014 Caribbean Premier League title but it wasn't quite the miracle I had said they would need.
A simple (un)timely shower sufficed to leave them eight runs to the good.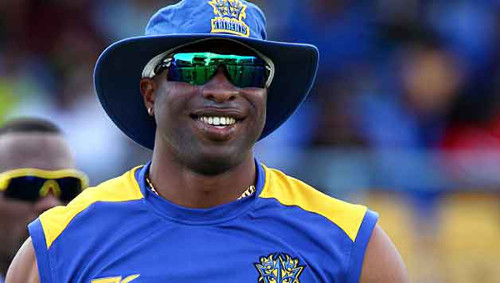 Denesh Ramdin and his beaten finalists, the Amazon Warriors, might contest the claim that the better team on the day always wins. Even they will agree, however, that the time to be in front is at the end, especially if Messrs Duckworth and Lewis are going to be the ones reigning at the final parade.
Halfway through the six-team competition, Darren Sammy's St Lucia Zouks and Marlon Samuels' Antigua Hawksbills—already eliminated as title contenders—had contrived to lose every one of their games. And, worse, to look incapable of beating any of the other teams even on their opponents' off-day.

The Tridents had not performed quite as disastrously as the bottom two but the three pacemakers were threatening to cut them adrift. And then current form suggested—well, led me to suggest—that by the end of that week's matches there would be only three contenders for the automatic qualification that came with topping the preliminary round.
Had I remembered that even clichés contain important truths, "glorious uncertainties" would perhaps not have leapt up and slapped me in my complacent face.
In the event, as the action moved to St Kitts, the Tallawahs and the Red Steel began to look like neither wanted the honour of the semi-finals bye.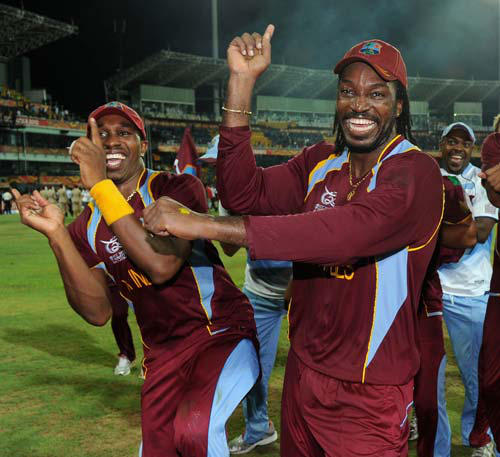 "One fraid to win," a friend of mine summed it up, "and the other one frighten."
With little to gain and nothing to lose, the Zouks and the Hawksbills took on the front-runners and posted their first victories. And as is his wont, Mr Pollard produced a couple of timely blitzes to move his side smoothly into pole position past the defending champions, in reverse gear, and the two other repeat regional finalists, unable to find any acceleration on the home stretch.
In the playoffs, we were often reminded of the old proverb which suggests that he who hesitates is the loser.
In the T20 format, more than any other, small margins matter; one moment you're apparently sailing rapidly towards victory, the next you're struggling to keep your ship afloat.
Andre Russell twice provided excellent examples of how necessary it is for the captain to remain on top of things, to remain in the moment, to keep making judgements about what is needed at any moment, not just with the current over but with the next ball.
So some captaincy issues need treatment here. And I want to repeat my call for Ramdin to be made West Indies captain period.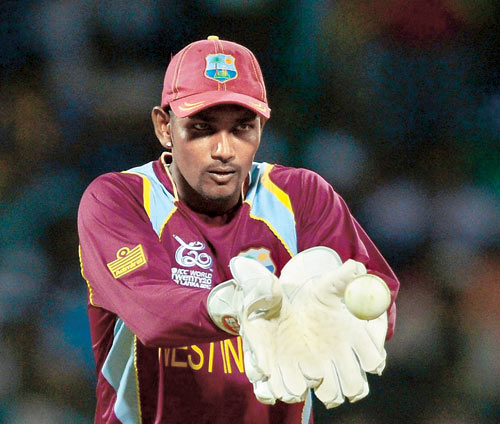 In the just concluded CPL, he didn't always get it right but he has certainly managed to demonstrate that, in T20 cricket, he is superior to both the current T20 skipper Sammy and the ODI captain Dwayne Bravo.
Next there is Bravo's insistence on bowling the final over. Fixed formulae are the antithesis of what works best inT20s; a captain simply has to keep all his options open at the death.
Bravo's mind, it appears, is consistently closed. As the Red Steel's eventual fourth place finish attests, that way lies recurrent defeat.
Then, there is Ramdin's handling of young Ronsford Beaton, whom he has consistently used to bowl over number 20. My problem is not so much with the choice but with the failure to follow through on the obvious implications.
Neither is Beaton a seasoned pro like Bravo nor did he, like the Red Steel skipper, select himself for the unenviable task of producing a possible miserly last over. He did manage that once. Memorably.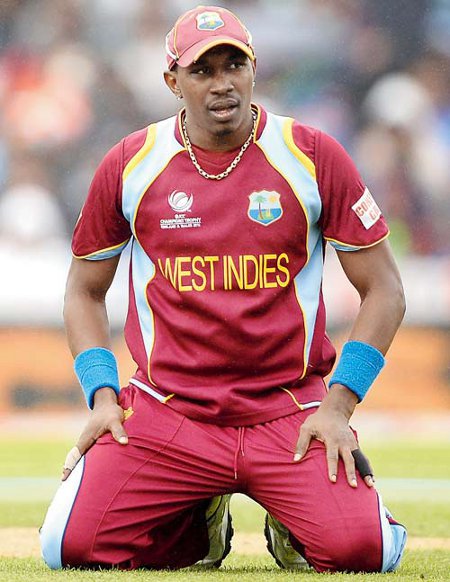 And failed twice, no less spectacularly.
Watching the final on Saturday, I concluded that the 22-year-old's skipper selected him for the onerous responsibility and then threw him to the wolves.
Beaton needed, it seemed to me, to be nursed through the ordeal, to have things slowed down for him, to get guidance and encouragement, solace or congratulations as appropriate after each ball. Regrettably, such leadership was conspicuous by its absence.
Finally, there is the dismissal of Jimmy Neesham, adjudged caught at the wicket at a crucial stage of the Guyana Amazon Warrior's chase of the Tridents' 152. Ramdin's reaction was to fling his bat to the ground "in disgust," for which action he was roundly criticised by the television commentators.
The consensus was that he had reacted angrily to the umpire's decision but, in my view, he might simply have been displeased with Neesham's unnecessary low percentage pre-meditated shot which in the event cost him his wicket.
Either way, Ramdin needs to be more circumspect if he is going to be able to count on the moral authority that every cricket captain, in particular a West Indies captain, needs for success. With "Yea Viv Talk Nah" and the subsequent drop-claimed-as-a-catch already on his rap sheet, he really cannot afford any more indiscretions.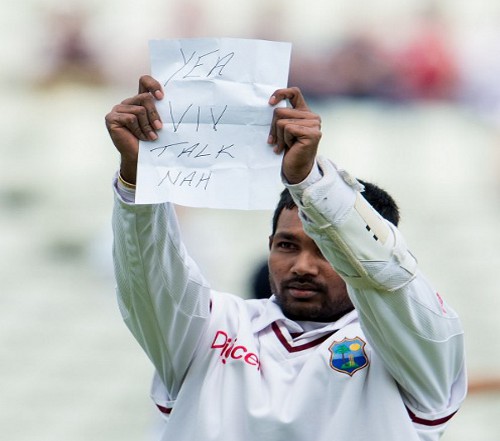 But Ramdin will not be in charge for the three Bangladesh ODIs which begin in Grenada on Wednesday; Bravo the Elder, we already know, will be. And unless I am mistaken about new selection panel convenor Lloyd, not for India in October and next year's World Cup in Australia.
It is not clear whether the 13-member squad selected for the Bangladesh ODI series was chosen by the new Lloyd-led panel or whether its composition was a parting gift from the outgone Clyde Butts-headed committee.
In my view, it matters not; there are a few things to be said about it.
Presumably, pride of place in the squad went to Amazon Warriors opener Lendl Simmonds, whose total of 447 runs at an average of almost 50 per innings was enough to earn him the Player of the Tournament prize, a US$400,000 parcel of prime land.
Ravi Rampaul, who claimed 18 wickets for the Tridents, was also a shoo-in. As was Pollard who, despite a golden duck in the final, eventually aggregated exactly 200 from his 10 innings. But his cricketing brain, the commentators seem to agree, culled more attention than his batting.
That is something Lloyd, Courtney Walsh and Eldine Baptiste will have to keep an eye on when the Tridents get to the Champions League, perhaps with an eye on the World Cup.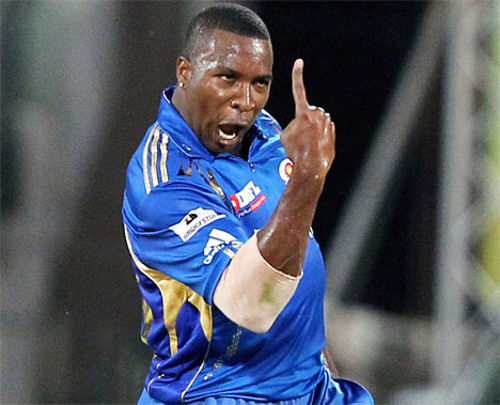 Dwayne Smith, whose 336 runs in 10 innings gave him the fifth highest aggregate in this year's tournament, could find no place. A recent newspaper report noted that, "despite his hitting two centuries in his first eight CPL innings, Smith's "other six scores were poor" and he only produced "ordinary performances in the ODIs against England, the World Twenty20 in Bangladesh and the home T20s against New Zealand."
Fair enough, I guess.
But no explanation was offered for Samuels' continued occupation of the doghouse. He amassed 332 runs in his nine inns, at an average of 47.42, the second highest among the regional players who batted more than three times in this year's CPL.
Or for the continued omission of Krishmar Santokie who claimed 17 wickets, the second highest tally, for the Warriors. And Russell (219 runs in 10 CPL 2014 inns)who twice successfully rushed headlong into the jaws of defeat to snatch an unlikely victory for his Tallawahs team.
How too does one explain the inclusion of Kirk Edwards, who did not feature in the CPL but whose scores in the Tests against the Kiwis were 0, 14, 55, 58 and 10?
And of Sammy (110 runs in eight innings, ave. 22.00)? Why is the 30-year-old ex-captain preferred to Russell? And included with Bravo there when the justification for Bravo's repeated exclusion has long been that there was no room for both allrounders?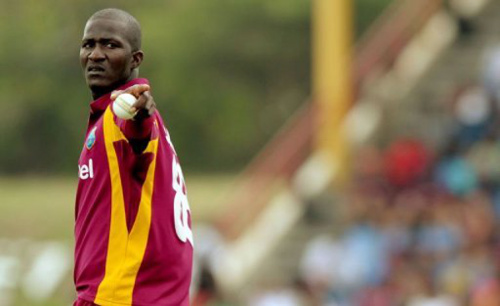 Or does that apply, Mr Lloyd, only to Tests?
Still, the outcome of this series being a foregone conclusion as far as I am concerned, these issues are not urgent. If it was the new Lloyd-convened panel that selected the squad, however, any explanations offered may shed light on tomorrow.
I guess we'll just have to wait and hope eventually to be told. And until the squad for next month's two Tests is named, resolve to draw only tentative conclusions about what lies ahead.
After that, the composition of the 16-member squad for the more demanding six-week, five-ODI, three-Test away assignment which bowls off in Kochi on October 8 will tell us much more about the way the new Lloyd wind will blow.
SQUAD: Dwayne Bravo (capt), Darren Bravo, Kirk Edwards, Chris Gayle, Jason Holder, Nikita Miller, Sunil Narine, Kieron Pollard, Denesh Ramdin, Ravi Rampaul, Kemar Roach, Darren Sammy, Lendl Simmons.