"Indian fans declare excitement," a pre-match tweet announced, "over chance to see Sachin and 21 other guys whose names escape me."
The source does not identify the tweeter but it could have been ESPNcricinfo Assistant Editor Allan Gardner, the writer of an online preview to yesterday's pompously named Marylebone Cricket Club v The Rest of the World XI Bicentenary Match at Lord's.
The article was almost 1,000 words long, 943 to be precise. In it, multiple world record holder Brian Lara gets very short shrift. And that's no understatement; he is mentioned once. En passant. As Sachin Tendulkar's "MCC team-mate."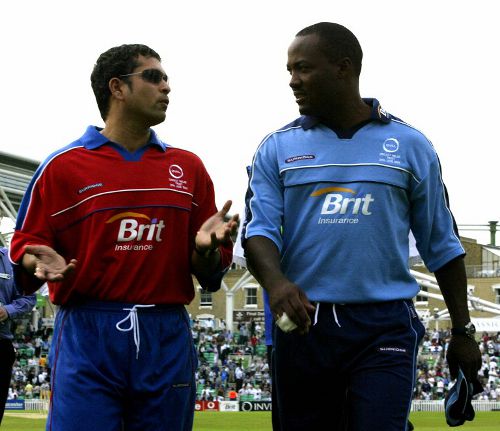 "His first visit as an international cricketer, on India's 1990 tour, produced an enduring image – that of a young Tendulkar plucking the ball one-handed from the sky – although, like Warne and his MCC team-mate Brian Lara, he never made it on to the famous honours boards."
But in the end, maybe it was a good thing that Mr Gardner's readers were not primed, like London-born West Indian Khrystine in my preview, to expect anything special from the former master batsman, now in his 46th year.  Of the three Caribbean players on show on this celebratory occasion, the one whose performance contributed most to the eventual outcome, a seven-wicket win for the MCC, was Shivnarine Chanderpaul (37, 3×4, 1×6).
The left-hander with the unorthodox stance provided solid support for opener Aaron Finch as he blasted his way to an unbeaten 181(23×4, 6×6), enough to get his side to the 294 required for victory.
Ironically. In the collection of pre-match tweets, this unflattering item featured prominently:
A chance to see Shiv Chanderpaul bat – rated amongst least likely fan responses to the question "Why are you here?
Lara too had come in for some good-natured stick, one tweeter remarking that the former West Indies captain was "just glad not to have too many West Indians in his side."
Ten years ago, the dapper left-hander who is still the only man ever to recapture the world record for the highest individual innings would have been dishing it out once he got to the middle.  Yesterday, at 107 for 1 after Tendulkar (44) had lost his stump to Muttiah Muralitharan, he strode to the wicket to join Finch.
He managed a couple of cuts, square and late, reminiscent of his prime but never got the opportunity to show off his larabesque against Tino Best (8-0-65-0).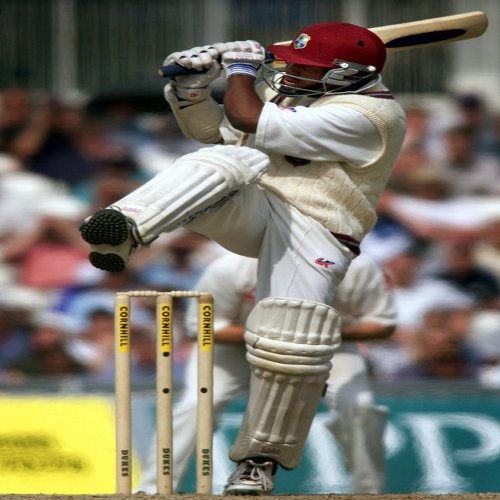 Instead, he had only managed 23 off his 38 balls before he edged Paul Collingwood's military medium offering through to stand-in ROW skipper Adam Gilchrist.
It is a moot question whether he got any consolation from the fact that Rahul Dravid, who was 41 in January and whose retirement came more than four years after his, lost his stump to the very next ball.
Luckily for Dravid and for the Indian fans who had snapped up 7,000 unsold tickets in the six hours following the announcement of the teams, Virender Sehwag had made 22 with five boundaries at the top of the ROW innings.
Yuvraj Singh (132, 8×4, 6×6), the fourth Indian representative among the 22 players on show, had gone on to become the top scorer for his side after Tendulkar pulled Saeed Ajmal (10-0-45-4) out of the attack at 68 for 5.  The gifted off-spinner's accuracy saw him account for Adam Gilchrist (29), Tamim Iqbal (1), Kevin Pietersen (10) and Shahid Afridi (0) in the space of four overs, thus threatening to severely truncate the day's entertainment.
Unfortunately for the full house that turned out hoping to see Tendulkar and Lara showcasing their compelling talents together against the wily spin duo of Muralitharan and Shane Warne, neither partnership materialized.
The first ball Warne received was from fellow Australian Brett Lee and it broke his hand, preventing him from taking any part in the second innings of the match.
The Warne fans were not the only ones who would have felt robbed by his absence.
But truth be told, the Lara fans should not have felt cheated. Nor do they need to feel that their hero and his achievements continue to be completely overlooked.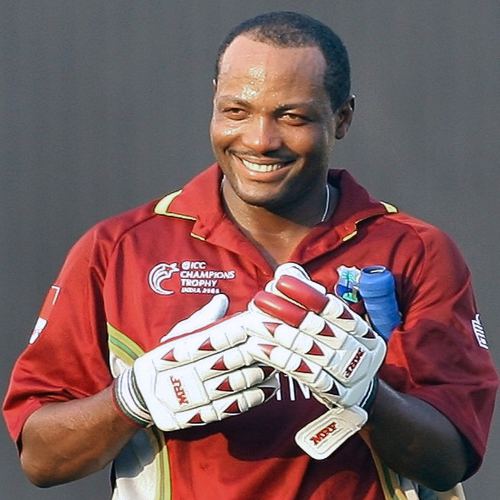 Gardner's match report begins with this sentence:
In the end, there was no Sachin Tendulkar hundred, no Brian Lara classic.
And it features four additional mentions of the Prince of Port-of-Spain, including a final reference to "a slow-moving Lara in the covers."