France coach Didier Deschamps reaped the benefits of voting "PP" today as 21-year-old rising star Paul Pogba grabbed the decisive goal and produced an assured performance as his team saw off Nigeria 2-0 to advance to the quarterfinal stage.
The Nigerian outfit acquitted itself well but no one—not even team captain and Chelsea Champions League winner John Obi Mikel—could get near to Pogba who strolled around the field with all the self-assurance of computer whiz Bill Gates at a Microsoft office.
It was a bad day for Africa as Algeria also could not find a way past a European powerhouse despite pressing Germany all the way to the closing seconds of stoppage time. The final score read 2-1 in favour of Joachim Löw's men.
In both cases, it took some spectacular goalkeeping from the two African goalkeepers to keep the scores respectable and there was no shame in defeat.
Nigeria custodian Victor Enyeama often resembled a pile of tin cans at the Mayfair as Frenchmen lined up to send the ball hurtling in his direction. Pogba eventually broke the deadlock with a free header in the 79th minute after Enyeama had deflected a corner beyond the heads of Frenchmen Laurent Koscielny and Blaise Matuidi.

And, to add insult to injury, Enyeama was beaten by his own defender and captain Joseph Yobo for France's final item in stoppage time. In retrospect, it was a natural progression to the lack of of cover the talented goalkeeper received.
In the day's second fixture, Algeria gave Germany a sterner tester than the three-time World Cup champion might have expected. Algeria custodian Rais M'Bolhi made a series of brilliant saves to deny Thomas Müller, Philip Lahm, Mesut Özil and Bastian Schweinsteiger; among others.
It was always a matter of time, though, and substitute André Schürrle eventually broke the Algerian resistance, two minutes into extra time, before Özil doubled Germany's advantage in the 119th minute.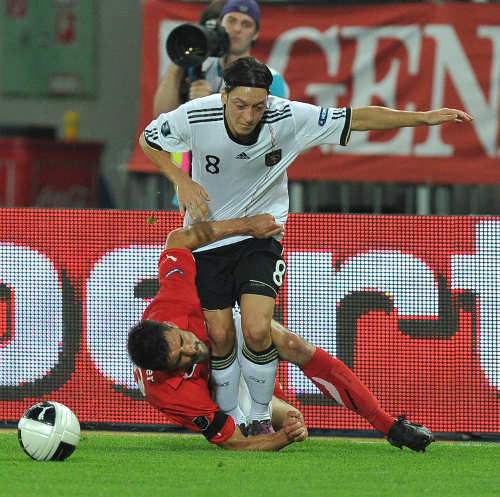 Seconds later, Algerian substitute Abdelmoumene Djabou got the goal his that team's performance deserved. But the fat lady was already clearing her throat.
Today's World Cup action
Round of 16
France 2 (Paul Pogba 79, Joseph Yobo OG 91), Nigeria 0
Germany 2 (André Schürrle 92, Mesut Özil 119), Algeria 1 (Abdelmoumene Djabou 121)
Star of the Day
France midfielder Paul Pogba's header for the opening goal was simple enough; and, as he flippantly caressed the ball and stroked passes around, he looked as casual as if he were taking a sweat in the savannah. But don't let his languid style fool you; the boy is brilliant.
Villain of the Day
There were two hard-fought matches today played in a good atmosphere and with a respectful tone between the four nations. Even the officials did a fine job.
So who can Mr Live Wire single out for abuse? Well, maybe it is time to reveal a totally irrational dislike for pocket-size France winger Mathieu Valbuena.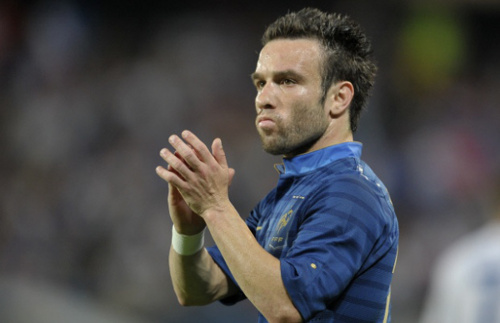 Valbuena is, admittedly, having a fantastic tournament; yet he always bears the disgusted expression of a man who filled his bowl with milk and then discovered he was out of cereal. Lighten up, little fellah; you're in the World Cup and France is flying.
Will someone please give Valbuena his Lucky Charms?