The Trinidad and Tobago national football team was thrown into mourning today as 29-year-old goalkeeper Marvin Phillip received word from home that his 10-month-old son, Maitai, was found dead at the Anointed Angels daycare in Edinburgh, Chaguanas. Police are investigating the incident.
Phillip, a Point Fortin Civic goalkeeper with 44 senior full international caps and 19 clean sheets, will leave Brazil this evening to return to Trinidad accompanied by team co-manager Peter Rampersad. He will not be available for the "Soca Warriors" when they meet Iran on Sunday in a friendly international match in Sao Paulo.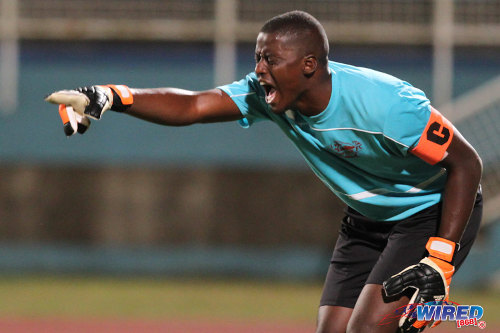 Initial reports from the Trinidad and Tobago Police Service suggest the child died from suffocation. Maitai's mother, Leslie Halls, is a part-time SRP attached to the Gasparillo Police Station and is also employed with the TSTT Internet Support Division.
Sergeant Wayne Mystar told the Trinidad Express that the baby began crying at around 7 am and was placed in a car seat available at the nursery.
"They put the safety harness on the baby," said Mystar. "About ten minutes past seven when they went to check on the baby, the baby was unresponsive. The baby was rushed to the hospital at Chaguanas District Medical Facility.
"It is suspected that the child probably suffocated or at least he strangled himself by tangling up with the seat belt. We are awaiting the autopsy result."
The British Medical Journal, as referenced by PNM MP Dr Amery Browne, warned parents against leaving babies unchecked in car seats due to the possibility of breathing problems. Nine breathing deaths in New Zealand between July 1999 and December were believed to be linked to babies sleeping in upright positions.

"They found the babies' heads tended to loll forwards, pressing the jaw into the chest, which made it harder for them to breathe," stated the Auckland Cot Monitoring Service report. "Also, the muscles of the throat tend to relax when a person is asleep, narrowing the airway further."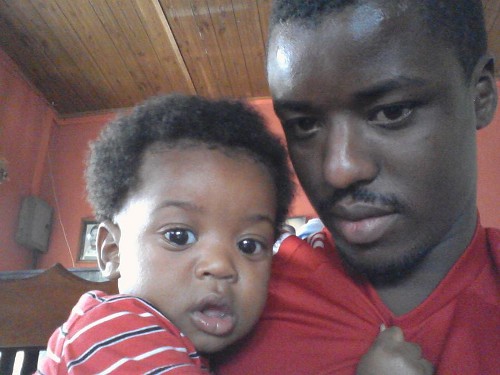 Maitai's death follows on the heels of the sudden passing of Phillip's former girlfriend and mother of his first child, Aldella Gill, who succumbed to heart complications last month.
National head coach Stephen Hart expressed his sadness at the tragic episodes that his young goalkeeper has endured over the past month.
"This is a tragic moment in Marvin's life (and) he has faced some traumatic moments in the last month," Hart told the TTFA Media. "Our hearts go out to him and the family. This is such a sad moment; I cannot even begin to understand what he must be going through emotionally.
"All this really places life into perspective for myself personally and us as a team."
Phillip was Trinidad and Tobago's first choice custodian at the Under-17 2001 World Youth Cup and has represented the Warriors consistently over the past 13 years at every age group. He was on the substitutes' bench on Wednesday night when the Warriors lost 3-0 to Argentina.
The national team landed in Brazil at 2 am today and Phillip awoke to the tragic news at 10 am. His teammates are said to be distraught.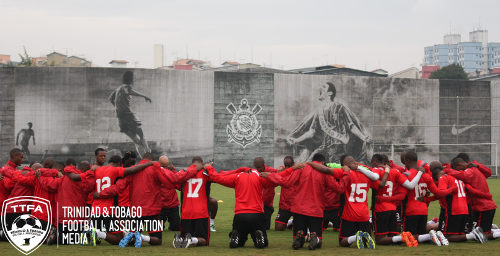 Phillip used team captain Kenwyne Jones' cell phone to make the call that stunned him and the entire team.
"It's a very difficult time for him and all of his right now," said Jones. "I am a father as well. There are a lot of fathers in the team and no one wants to go through something like this. Our prayers and thoughts are with Marvin and his family."
Hart has decided against summoning a replacement for Phillip, so Central FC's Jan-Michael Williams will be the only goalkeeper in the squad on Sunday.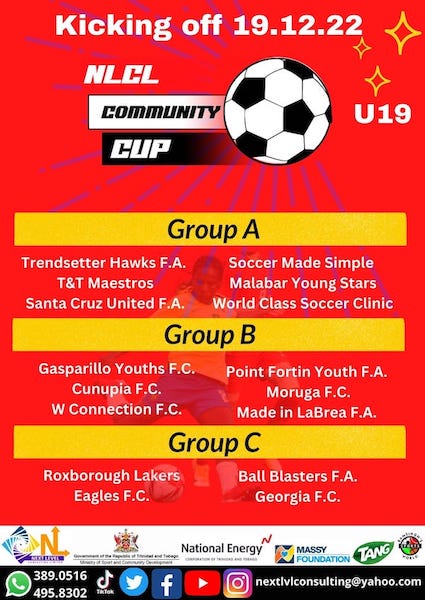 The national team trained this morning in Brazil and will try to keep its intensity, despite the tragedy, for the upcoming international fixture.
"The sessions will not be intense because we had a game just a little more than a day ago," said Hart, "but we'll be looking to do everything as right as we possibly can in relation to the match on Sunday. It's good to be here and again it's all part of the experience for our players.
"There is a lot happening football-wise right now. We are in the football capital of the world at the moment so there's a lot to absorb at the same time."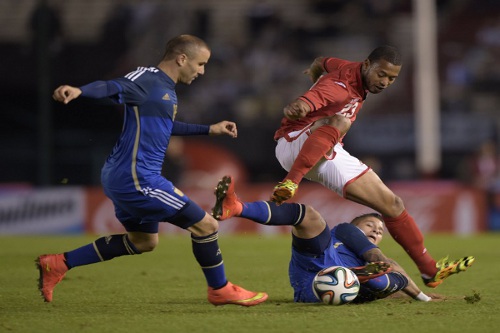 Jones said the Warriors will try maintain the buzz in the camp following their contest with 2014 World Cup contenders, Argentina.
"We were coming off a good experience in Argentina," said Jones. "I think there has been a bit of a buzz in the camp and everyone was looking forward to Sunday's match.
"We have to get our heads together again and channel our energies onto the football field as continue our preparations for Iran."
Editor's Note: Wired868 offers its condolences to Trinidad and Tobago national football stand-out, Marvin Phillip, and our prayers go out to him at this traumatic time.