The foreign versus local row kicks off in Nigeria as local coach Stephen Keshi, only the second person to win the African Cup of Nations as a player and coach, resists efforts to impose an "assistant" on him.
One anonymous NFF official explained that Keshi is not technically sound and only won Africa's most prestigious international tournament because the players were hungry and patriotic. Keshi had only helped Nigeria to its first major trophy in 19 years; you're welcome!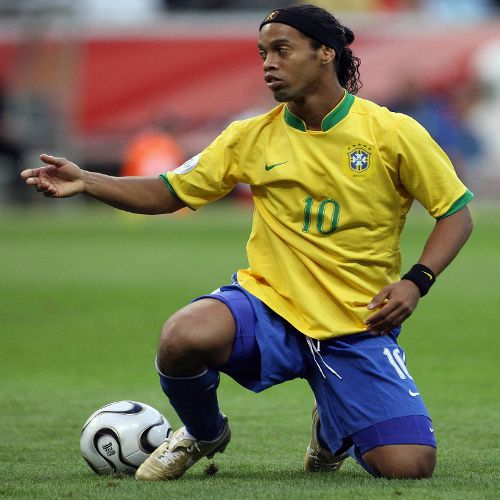 Elsewhere, "Big Phil" shows his nerve with the biggest hint yet that Ronaldinho will not represent Brazil at the 2014 World Cup; South Korea takes the opposite view and pleads with Park Ji-Sung to return to the national side and Colombia weighs up its options for crocked striker Radamel Falcao.
Stephen Keshi has worked miracles for Nigeria, but will they keep him?
By Jonathan Wilson, The UK Guardian

Back in 2006, when Stephen Keshi was still manager of Togo, he gave an interview to a handful of journalists in a hotel lobby in northern Cairo. The first time I'd spoken to him, four years earlier in Bamako, he had been lying on a sun lounger by a swimming pool and, metaphorically at least, he still was.
Keshi always gives the impression of being laid back. But for a moment, the hardness beneath showed through.
"Some day," he said, "I will be coach of Nigeria and then they will know they have a coach."
They do now, after Keshi's Nigeria ended a 19-year wait for Nigeria's third Cup of Nations.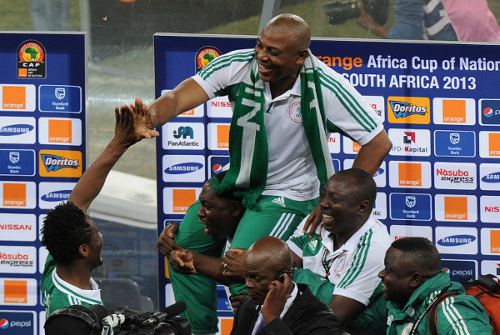 What Oscar Washington Tabárez did for Uruguay in 2011, what Hervé Renard did for Zambia last year, Keshi did for Nigeria this. And, frankly, given the competing political interests in Nigerian football, given the cliques and tribal divides, the vested interests and corruption, Keshi's achievement is greater than either.
Like Tabárez and Renard, he took an essentially ordinary squad with one or two gifted players, made them a unit and then made them believe. But unlike Tabárez and Renard, he did it while paddling a raft though shark-infested waters with the easy demeanour of a man on a sun lounger.
There is iron beneath the chuckle.
In the press conference after Nigeria had won their quarter-final against Ivory Coast, for instance, Keshi saw Mark Gleeson, the doyen of African football journalism, take the mic.
"Where have you been?" he bellowed. "I haven't seen you in years."
When Gleeson replied: "Sir, I've been watching the big boys," Keshi laughed uproariously.
He has a ready appreciation of the absurdity of life—and there is little more absurd in life than the governance of Nigerian football.
The week before the tournament, there were rumours of a plot within the Nigerian sports ministry to replace Keshi. Even on Sunday night, in the moment of victory, there was talk that the Nigerian football federation was lining up a bid for Renard.
Keshi has seen the positives of European coaches, having captained Nigeria to victory in 1994 under the Dutchman Clemens Westerhof, but Nigeria have also had their share of European coaches who have achieved nothing, most notably Berti Vogts.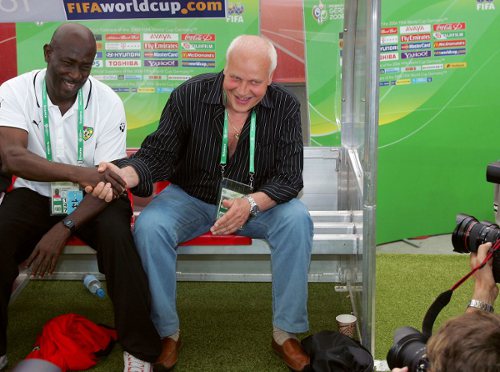 Keshi is the first Nigerian to win the Cup of Nations as coach, and he had made clear through the tournament that he recognised his achievements resonate beyond Nigeria.
"The white guys are coming to Africa just for the money," he said. "They are not doing anything that we cannot do. I am not racist but that's just the way it is. I am never against a white coach in Africa, because I've always worked with white coaches. If you want to bring in a classic, an experienced coach from Europe, I am ready to learn from that coach, because he's better than me, he has more knowledge than me.
"Meanwhile, we have quality African players, or ex-African players, who can do the same thing, but they're not given the opportunity because they're just black dudes. I don't like it."
Last year, the veteran Cameroonian coach Jules Nyonga told me that the main reason certain parties favour European coaches is that Europeans can justify a larger salary and that means more cash that can be siphoned into the pockets of individuals in the federation or ministry (without the coaches themselves being aware of it or complicit in it).
I have no idea if that's the case outside of Cameroon—and I have no proof it is true inside—but it makes a lot of sense.
Click here to read the full article.
And here are some more good reads: 
And it came to pass… Nigeria coach Stephen Keshi refuses to accept a foreign assistant; the Nigeria Football Federation (NFF) insists that the assistant does not have to be a foreigner but refuses to give Keshi the local coach he requested.
Click here to read more.
And, in more from Nigeria's football soap opera, an anonymous NFF official says Keshi, the only coach to lead Nigeria to the African Cup of Nations title in 19 years, is a poor coach who only wins games because the players are hungry and patriotic.
Click here to read more.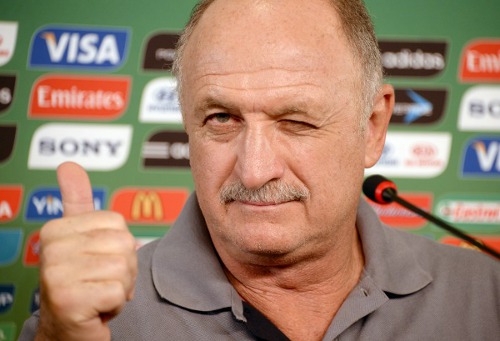 Luiz "Big Phil" Scolari has no shortage of authority as Brazil coach; and a good thing too as he seems to set to leave Ronaldinho, Kaka and Robinho from his World Cup squad with the likes of Chelsea's Willian primed to fill in.
Click here to read more.
South Korea is more nostalgic though as coach Hong Myong-bo tries to woo ex-Manchester United star Park Ji-Sung back in the team after a three-year self-imposed exile.
Click here to read more.
Colombia might be forced to do without its own superstar, Radamel Falcao, and the South American nation is weighing up its alternate options.
Click here to read more.