Attorney Subhas Panday has come up with a novel new retirement plan for civil servants.
Panday, a former minister in the Ministry of National Secretary, told the Trinidad Express about his "Anti-White Collar Crime Authority" that would be focused on stopping highbrow financial crimes as opposed to cleaning white shirts.
Panday suggested that his proposed body should offer whistle blowers 33.3 percent of the value of any corrupt act they expose, as opposed to the present $10,000 reward offered by Crime Stoppers.
So, if someone exposes the $6.5 million fire trucking tow job as fraudulent, the whistle blower should receive $2,164,500.
Panday's theory seems to hinge on the presumption that whistle blowers are motivated by the same greed that drives corrupt politicians. But then that is expected since he is a former politician.
"At present time, many people have information but there is no incentive to come forward with that information," he told the Trinidad Express. "With these steps, then you will get the big sharks surely being caught."
Panday did not reveal whether he was holding a State secret that he felt was worth much more than $10,000.
He also did not answer that vexatious Trinidad and Tobago riddle: If a corrupt politician is caught failing to declare a multi-dollar property or having a "cake and kickbacks" party and the police and integrity commission does not care; did anyone commit a crime?
Should the whistle blower be paid without a conviction? And why on earth would anyone expect a conviction in Trinidad and Tobago?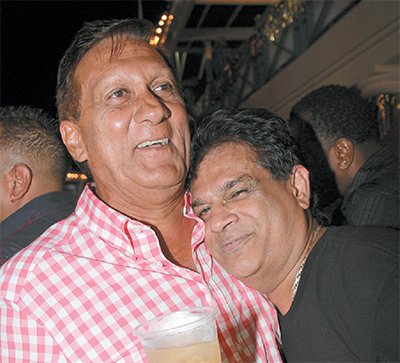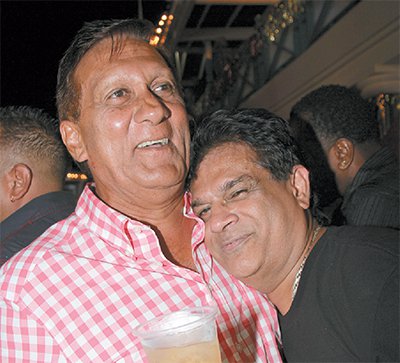 Even if there was a conviction and, for example, the Government recouped money spent on moving the useless fire truck, would it really be feasible or moral for a State body to give millions to a whistle blower? Is the only option available a choice between getting ripped off by an honest schemer or a dishonest one? Is this how the meek plans to inherit the earth?
Does Panday not think that citizens could be encouraged to be civic-minded and cooperative with the police through other means; like, for instance, not appointing a man under investigation for possible money laundering and corrupting customs officers as the Minister of National Security? Most people might feel disinclined to squeal on a crook that the police refer to as "Boss" or "Mr Minister."
Still, Mr Live Wire believes the Anti-White Collar Crime idea should be given a chance and hopes that the former minister has a nice multi-million State secret to share, like one about the $1.2 billion sale of the OPVs.
Live Wire will then get a cut by promptly turning Panday over to the authorities for conflict of interest by helping to frame a bill meant to enrich himself!