Disgraced FIFA vice-president and former United National Congress (UNC) chairman Jack Warner is desperate win a seat in the Trinidad and Tobago parliament, hoping it will give him immunity from extradition to the USA to stand trial for fraud, money laundering and tax evasion.
On March 27, the Reuters news agency revealed that Warner's son Daryan is a co-operating witness in an FBI investigation of FIFA corruption.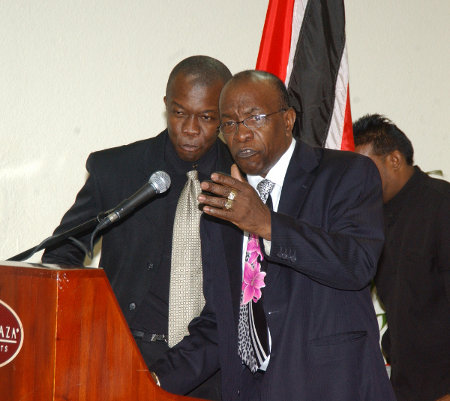 This is fiercely disputed by Warner who claimed he "had to set the record straight."
"Neither I nor any of my family members are the subject of any inquiry by authorities in the United States," he told a gathering, during his Chaguanas West by-election campaigning.
Voting is on July 29 and Warner is fighting as the head of his own hastily formed political body, the Independent Liberal Party (ILP).
Warner however has not explained why Daryan has been unable to leave Florida since his airport arrest several months ago, allegedly for failing to declare a large quantity of US dollars concealed in his luggage.
Now activists in the Chaguanas West constituency have painted "Where is Daryan?" . . .  "Daryan please come home… Daddy needs your help!" and similar humorous slogans on walls and roads.
Daryan Warner scooped up millions of dollars while operating his father's World Cup tickets rackets and controlled offshore accounts where bribes and other illicit FIFA payments were banked. He was supposedly offered reduced penalties if he co-operates with investigators into corruption allegations against his father.
Off the record, FBI sources have made clear that it will be a lengthy process checking movements of money through Warner's accounts. Indictments may be filed before the end of the year.
Warner's other son Daryll and wife Maureen, directors of several family businesses, could also face extradition to the USA if there is evidence of their complicity in the rackets. Jack Warner has not travelled out of Trinidad since Daryan's arrest.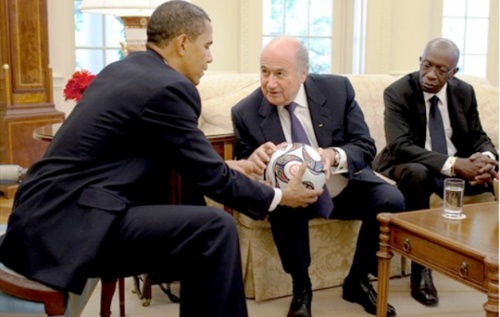 Following an independent investigation into Warner's theft of millions of dollars from FIFA and regional football body CONCACAF he resigned his parliamentary seat before he could be sacked by Prime Minister Kamla Persad-Bissessar. Now he is running as head of his own political party, desperate to use the constituency of Chaguanas West as leverage to secure immunity from deportation.
Warner is tipped to win the by-election but it is unlikely voters will one day form human barricades to prevent him being arrested and shipped abroad to face a lengthy jail sentence—bringing more disgrace to his country.