It is not like Sport Minister Anil Roberts to be without an opinion that he does not want to scream into someone's face.
It's strange then to see the Spalk Minister so timid in the face of a damning Auditor General's report that accuses him and his miniature Permanent Secretary Ashwin Creed of shocking mismanagement at best. At the worse, the lack of financial accountability within the Ministry of Sport could be a matter for the Fraud Squad.
Here are some highlights: $12,499,033.01 is unaccounted for from Sport's Infrastructure Development Fund. Did that fall between the cushion covers, Anil? That must be one hell of a big couch.
There was $992,900 due to the Trinidad and Tobago national men's football team programme that was "used for other football programmes than the one intended."
Mr Live Wire is sure that "Soca Warriors" who slept at the Helsinki international airport this month during a 12-hour lay-over would love to hear about those "other football programmes."
A payment of $1,996,400, which exceeded the Permanent Secretary's authorised limit of $1,000,000, was made to the Taking Sports to Rural Areas project for work on 40 grounds. A query from the Auditor General found that the Ministry of Sport could only identify 17 grounds that benefitted.
Worse, according to the Auditor General: "there was no evidence on the vouchers seen that was work was carried out satisfactorily."
Live Wire can go on as the Auditor General's criticisms are fairly extensive. But that sums it up nicely.
There is no evidence, Anil, that your work as Sport Minister has been carried out satisfactorily.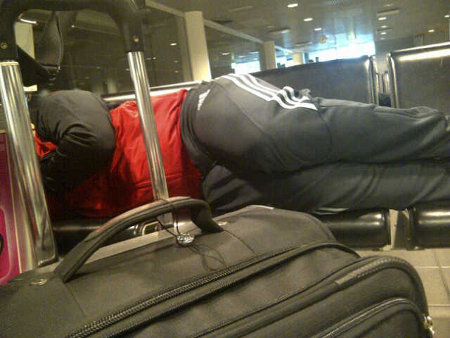 The Ministry of Sport had a whopping 1275 percent increase in its budget for 2012, which rose from $28.7 million to $395.8 million. The Auditor General mandates that the Ministry should have at least six internal auditors to oversee its affairs. Instead, Sport has just one.
At best, your internal audit system is operating at around 16 percent of its capacity. But when you deduct the time that your auditor spent minding the Trinidad and Tobago Cricket Board's business or conducting a witch hunt against All Sport Promotion, who knows how much of the people's business was done.
Last year, the Ministry of Sport promised five community grounds to the Pro League before the end of the season. Pro League CEO Dexter Skeene told Wired868 that he would be happy to just get three.
Not only did the Pro League get zero community grounds; but, for the second half of the season, the Hasely Crawford Stadium, Larry Gomes Stadium and Mannie Ramjohn Stadium were all down for repairs and Trinidad and Tobago's professional football competition had to rent Robert's former Cabinet colleague Jack Warner's controversial CONCACAF Centre of Excellence so as to finish its fixtures.
A year ago, Creed insulted the senior national football team as an "abysmal" bunch and suggested, via email, that the Ministry was not inclined to spend a cent on the Soca Warriors.
Those same losers are on their way to the 2013 CONCACAF Gold Cup and were deemed to have enough potential to entice former Real Madrid and Netherlands international coach Leo Beenhakker to join them for the adventure.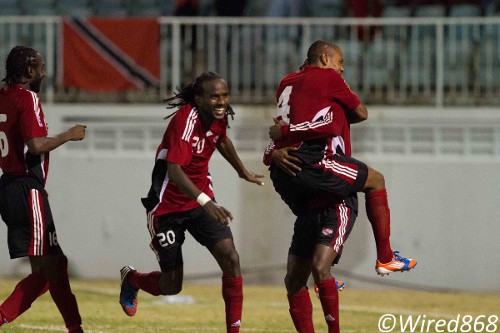 The other local sporting bodies that Roberts publicly berated for being unprofessional and lacking transparency and accountability must be looking on curiously at the Sport Minister's loss of voice in the face of the Auditor General. The flat-wicket bully is silent.
Talk nah, Anil.
Roberts and Creed, Live Wire believes that you are both sport's weakest links. Why not just say "goodbye?"
Editor's Note: Wired868 editor Lasana Liburd was a guest at Andre Baptiste's "D Fearless One" radio programme on Saturday evening, which dealt extensively with the Auditor General's report in relation to sport.
What are your thoughts on the tenure of the Sport Minister?