The Trinidad and Tobago national football team was on the wrong side of another lopsided score line this afternoon in Bucharest as the "Soca Warriors" fell 4-0 to Romania in a friendly international.
Schalke striker Ciprian Marica scored a hattrick for the European outfit while DIRECTV W Connection defender Daneil Cyrus inadvertently deflected the ball past his own goalkeeper as the Warriors slumped to their biggest loss since a 4-0 World Cup qualifying defeat away to Costa Rica in 2009.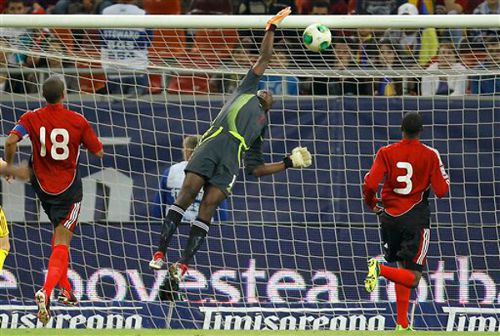 Trinidad and Tobago has now gone 510 minutes without scoring. Defence Force striker Richard Roy got the Warriors' last goal, which came in the 2012 Caribbean Cup semi-finals against Martinique. Since then, the boys in "red, white and black" have drawn blanks against Cuba, Peru (twice), Belize and now Romania.
Conversely, the Warriors have conceded nine times this year with a goalless draw against Belize sandwiched between heavy defeats to Peru and Romania.
Now, the good news; Trinidad and Tobago has not regularly faced opposition of this calibre in friendly encounters since 2006. And Cyrus and company will not meet an opponent as accomplished as Romania in the group stage of the July 2013 CONCACAF Gold Cup.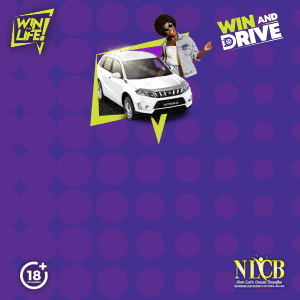 The Gold Cup, after all, is the real objective for co-head coaches Hutson "Barber" Charles and Jamaal Shabazz. But, as both coaches work on a game-by-game basis and without the security of long-term contracts, the pair should be conscious of the need to indicate quickly that the squad is heading in the right direction since their second-place Caribbean Cup finish.
There was a near strike before their trip to Belize in March with players upset at the Ministry of Sport's flippant response to their match fees but also unconvinced by a perceived lack of forthrightness from the technical staff, which also includes team manager William Wallace.
The team travelled to Peru with just 17 available players after a late withdrawal from Philadelphia Union midfielder Keon Daniel and the suspension of striker Defence Force striker Devorn Jorsling. One of the players on that trip was lower league Southern Football Association (SFA) midfielder Marcus Joseph, whose inclusion was strongly defended by Shabazz.
Joseph was promptly dropped after the tour.
Remarkably, the Warriors had only 17 players to choose from again today after nine pull-outs—mostly injury-enforced—while the staff reacted too slowly to get Pro League reinforcements Neal and Massy Caledonia AIA full back Aubrey David and North East Stars defender Kareem Moses to Bucharest in time.
On the playing side, Charles and Shabazz initially selected three strikers for the trip, Cornell Glen (North East Stars), Jamal Gay (Caledonia) and Shahdon Winchester (FF Jaro—Finland), before they belatedly summoned Jorsling after a couple defenders sent sick notes. Yet, Jorsling played from the start today.
The left footed striker's promotion to the first team can easily be justified on account of him being the top scorer in domestic competition last season. But, if Charles and Shabazz think so highly of him, why was he not in the 18-man team from the beginning?
It is these off-field issues, even more than the results, which have blighted the Warriors so far this year as they try to regain the admiration of the public.
Romania was always going to be a step too high for a developing squad and so it proved today.
The opening 20 minutes was scrappy as both teams struggled to keep their footing on a slippery surface and Andre Boucaud and Joevin Jones were both booked for Trinidad and Tobago along with Romanian winger Bogdan Stancu.
The Warriors offered their first threat in the 29th minute as Defence Force winger Kevon Carter peeled away from opposing left back Răzvan Rat although his cross failed to pick out Jorsling. Carter's acceleration was so electric that the West Ham defender's eyes looked set to pop from their sockets.
Trinidad and Tobago goalkeeper Marvin Phillip, who kept his place from former team captain Jan-Michael Williams, produced a fine save when first called upon in the 14th minute to deny Stancu. But Phillip was left exposed in the 31st minute when Marica beat him on to the second attempt to put Romania ahead after his teammate Nicolai Goian had headed down a deep right side free kick from the ever dangerous Gabriel Torje.
It was just Trinidad and Tobago's luck that Romania's best attacker, Torje, was pitted against an arguably makeshift defender in Connection starlet Joevin Jones. Yes, Jones did start his senior career at left back but the 21-year-old spent most of the last 10 months as a playmaker or forward for Connection.
It is a big switch to go from playing centre forward in the Digicel Pro Bowl final against North East Stars last week to chasing down a La Liga winger who has scored five times in Romania's last eight games.
Marica got his second in the 33rd minute as the rampant Torje found him with space in the area and he lashed past Phillip. And he hattrick duly came in the 81st minute when he climbed over Hoyte with contemptuous ease before sending a thumping header past Phillip off a right side corner kick.
It was as many goals as Marica scored all season for Schalke, where he is a backup for Dutch poacher Klaas-Jan Huntelaar. However, his international record is a very respectable 21 goals from 61 appearances.
At the other end, Glen, who came on as a substitute, forced a sharp save from Romania and AS Roma goalkeeper Bogdan Lobont in the closing minutes after a clever pass from Gay.
There were a few polished moments too from Darryl Roberts, who played in an advanced central midfield role, and some fair individual performances from Phillip, Cyrus and his central defensive partner Radanfah Abu Bakr. Boucaud closed down opponents well, although he was sometimes wasteful on the ball, while Carter and Hoyte were full of positive running.
Collectively, though, the Warriors made little impact on their host.
On Friday, Trinidad and Tobago faces Estonia in Tallin. The football public is desperate for a performance that can fuel dreams of progress.
(Teams)
Trinidad and Tobago (4-4-1-1): 1.Marvin Phillip; 4.Justin Hoyte, 5.Radanfah Abu Bakr, 6.Daneil Cyrus, 3.Joevin Jones; 11.Kevon Carter, 14.Andre Boucaud (13.Cornell Glen 78), 18.Densill Theobald (captain) (7.Chris Birchall 71 vice-captain), 10.Kevin Molino (8.Ataullah Guerra 54); 12.Darryl Roberts (19.Shahdon Winchester 71); 9.Devorn Jorsling (15.Jamal Gay 54).
Unused substitute: Jan-Michael Williams.
Head coaches: Hutson Charles and Jamaal Shabazz
Romania (4-4-1-1): Bogdan Lobont (captain); Alexandru Matel (Srgian Luchin 46), Nicolai Goian (Arian Stoian 46), Marius Gaman, Răzvan Rat; Gabriel Torje, Nicolae Grigore (Ovidiu Hoban 46), Constanța Lazar (Dan Nistor 66), Bogdan Stancu; Aurelian Chitu (Gheorghe Grozav 46); Ciprian Marica (FC Schalke 04).
Unused substitutes: Silviu Lung jr, Alexandru Vlad.
Head coach: Victor Piturka.
Friendly International
Romania 4 (Ciprian Marica 31, 33, 81, Daneil Cyrus 50 OG), Trinidad and Tobago 0 at Bucharest