… One man against one million: the tale of Mario Goijman (Part One):
Mario Goijman has spent the past decade stalked by debt and treachery.
On the morning of Friday 15 March 2012, Goijman's increasingly troubled existence almost came to a bloody end as a court-appointed marshall accompanied by a small squad of armed policemen stormed his home on the outskirts of Buenos Aires. Their mission was to evict the Argentine and seize all his valuables.
Goijman rushed for his gun. He told Wired868.com, via e-mail, that he intended to shoot himself.
Sixty-six-years-old and diabetic, the Argentine was thwarted before he could do any serious damage but he still needed medical attention for shock.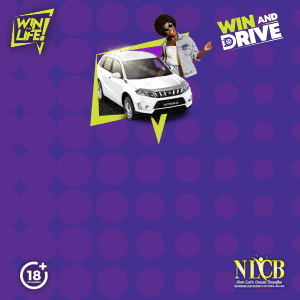 Goijman is not a retired gangster or criminal; he is the former president of the Federation of Argentina Volleyball (FAV).
Sport is filled with captivating "rags to riches" stories; Goijman's tale is a poignant account of the reverse.
Almost a decade ago, he took on the then Federation of International Volleyball (FIVB) President Ruben Acosta in a bitter battle that eventually saw the latter man—a Mexican administrator—step down amidst allegations of financial impropriety. Acosta had ruled the FIVB for an unprecedented 24 years.
The triumph, arguably, proved to be a pyrrhic victory, costlier for the victor.
On the day before Goijman's showdown with armed policemen, he had pleaded with the current FIVB Executive Committee to rescue him from debts he considered morally unjust.
"I have been a part of you, a leader for our beautiful sport," he said in an e-mail. "I worked always on an honorary basis, never received any payment from anybody for my positions in volleyball.
"You know that I was a wealthy man who used my own money to underwrite the cost of the World Championships with loans and guarantees. I also used my own money to pay all legal costs associated with the fight to expose Acosta's wrongdoing in the Lausanne Tribunals. (…) Now, 10 years later, I am completely ruined."
There might be glowing eulogies when Goijman's time in this world ends. But there will also be a pew filled with mourning creditors.
How much does he owe?
"I try not to think about the figure," Goijman told Wired868 late last year, with a shrug of his shoulder and a shake of his balding head.
His burly six-foot-two frame stiffened slightly and he crossed his arms and leaned backwards into his chair. It was 5 October 2011 and he was seated in the hallway of the German Sports University at Cologne, venue for the seventh Play The Game Conference.
Play the Game is an international sporting body headquartered in Denmark, which aims to strengthen the ethical foundations of sport as well as promote sporting democracy, transparency and freedom of expression.
There are over one million reasons why Goijman was reluctant to calculate his liability—and just as many in US dollars.
Goijman cannot afford to forget his past—literally—and it is a tale worth repeating.
He was once an entrepreneur of global reach, a pharmaceutical pioneer who once hosted former United States President George Bush. He was an honest man of influence and, perhaps for that reason, an accident waiting to happen.
Goijman never took the common view. From his late father, Jacobo Goijman, he inherited a love of sport, business acumen, integrity and much else besides.
"He was a very generous and very sensible man," said Goijman of his old man. "For him, it was about the quality of life and not about money in a bank account."
Jacobo died at 85, troubled by circulatory problems caused by his smoke-filled lifestyle and high cholesterol. Owing to his advanced age, weight and chain smoking, a top local cardiologist refused to recommend him for surgery; Jacobo rejected his advice.
"He said 'I will go (through with the operation) because life, as I understand it, is pleasure,'" said Goijman. "He told me and my brother that 'I don't want to be in a bed and have my grandsons come and say poor dad… If you have to carry me around in a wheelchair then that is not life.'"
The surgery seemed successful… for a few days. One week after it was completed, Jacobo died of an infection.
"He died by his rules," said Goijman. "On the one hand, it was a pity to lose your father in such a manner. But, on the other hand, my father lived the life he wanted and I respected it.
"He was a fighter like me. If he felt he was correct, it would not matter if it was one against 100."
Goijman grew up in a middle-class family in Buenos Aires. He was 14 and his younger brother, Alejandro, was 9 when Jacobo started the pharmaceutical company, Drogueria Monroe.
His father's two business mantras still resonate. The first rule was to always provide first-class products with service to match. The second was that you should never be afraid to dare to be different.
An electromechanical engineer, the younger Goijman was an innovator. He spearheaded the use of automation in Argentina's pharmaceutical business and also took credit for introducing computers to the wholesale business.
In 1990, he became president of Argentina's Federation of Pharmaceutical Wholesalers and, five years later, was appointed chairman of the international body.
In his maiden year, he organised the International Federation of Pharmaceutical Wholesalers' first Latin American conference right in Buenos Aires and astonished his colleagues by requesting then United States' First Lady Hillary Clinton to be the feature speaker. Clinton was leading a reform of the US health system at the time.
She was unavailable but Bush Senior was game—just two years after vacating the White House. He didn't come cheap.
"He wanted US$100,000, nine first-class tickets, the presidential suite of a suitable hotel…" Goijman claimed. "There were many things to arrange for him and the Secret Service for his arrival. I told them 'don't worry'.
"They asked me, 'do you sign the guarantee to accept the risk?' I said 'okay'."
No fewer than 500 participants attended the 1995 conference and US-based companies vied with one another to be allowed to get their names on the list of sponsors.
"The conference," Goijman boasted, "was a great success."
But for the presence of the former United States President, he suggested, there would have been less than half that 500 number.
As Bush's arrival loomed, Goijman was stunned to receive a telephone call from Argentine President Carlos Menem—a man who had failed to respond to numerous earlier requests to speak at annual functions.
"You are having a conference and you didn't invite me?" asked Menem.
"But Mr President, I asked you three times…," replied Goijman.
Menem even offered Bush accommodation at Argentina's presidential palace.
"If I had gotten a small speaker, I would have gotten no help," said Goijman. "This is part of my inheritance from my father. Do the thing at the highest possible level and people will support you."
The International Federation of Pharmaceutical Wholesalers awarded Goijman the 1998 William L. Ford Award for his contribution to "the knowledge of our activity, and international exchange and awareness" when his term ended. (The global body's top position is rotated among continents).
Goijman took the same "can do" attitude to sport.
A keen volleyball and tennis player for local club, Hacoaj, Goijman was 25 when he got his first taste of administration. His team coach asked if anyone was willing to represent the club at Buenos Aires Volleyball Federation's meetings on Mondays. Goijman put his hand up.
"Only Mondays?" he asked.
"Yes, only Mondays, came the reply."
"Okay."
Two years later, in 1972, Goijman and a group of young men swept away the old brigade and set about transforming Buenos Aires' volleyball.
"There were eight of us," he said, "and, after we decided that it was time for a change, a new question arose. Who would be the president? Again, I raised my hand.
"If there is no other, I will take the lead."
The year 1972 brought both a blessing and a curse.
That year, Goijman became Buenos Aires' president and graduated as an engineer. But he also had an accident at home.
At night, he inadvertently walked through a glass door and lost the use of his right eye. It ended his sporting career. (He did take up golf as, unlike in most other sports, the ball remains stationary until you make contact)
"When you lose an eye, you lose all sense of proportion," he said. "I have no sense of how deep something is. I cannot tell if that table is before the column or after it."
Goijman's response to his injury was to throw himself into his job and fledgling career as a sport administrator.
He became FAV President in 1996 and, when his role within the global pharmaceutical body ended in 1998, he became an executive member of the FIVB as well. Never shy to show off his organizational skills, Goijman quickly asked and was granted the right to stage the 2002 Men's World Volleyball Championship in Buenos Aires.
He did not spot the depth of feeling against him by then FIVB President Acosta that was present even before the tournament began. The fall-out would irrevocably alter the destinies of both men and transform the future of the sporting body.
More to the point, the bitter battle left Goijman—ten years later—on the verge of ruin.
On Friday, Play The Game launched an appeal to the FIVB and the international sports community in Lausanne to urgently seek mediation to resolve the matter while the Argentine press is also pleading for leniency.
"Mario Goijman was instrumental in raising perfectly legitimate questions and gathering solid evidence about serious fraud and mismanagement issues (within the FIVB)," said Play The Game Director Jens Sejer Anderson, "and presenting the documents to the courts, to the IOC and to the general public.
"Had he not done this, the gross abuse of sport might have continued up to today and well into the future."
Goijman helped save sport. But who will help save Goijman?
If that question is not answered by Monday 19 March 2012, the FAV's former go-to man will lose all his worldly possessions.