…Play the Game launches an appeal to FIVB and international sport on behalf of Mario Goijman, the Argentinian whistleblower, who must leave his house for good on Monday:
The volatile situation of Argentine volleyball whistleblower Mario Goijman took a dramatic turn for the worse on Friday (March 16). That was when police and civil servants, armed with a November 2011 court order, arrived on his doorstep on the outskirts of Buenos Aires to seize his house and all his belongings.
According to an e-mail received by Play the Game, Goijman's immediate reaction was to attempt suicide: "…took a gun and in a rush of blood tried to shoot myself. The police intervened, the ambulance came to treat me."
Goijman was treated and, after intense negotiations, the police agreed to hold off on the seizure of Goijman's properties until Monday (March 19).
Friday's episode is the climax of a ten-year-long battle between the Federación Argentina de Voleiból (FAV), which was headed by Goijman when Argentina hosted the World Championships in 2002, and the Federacion Internacional de Voleibol (FIVB). When Goijman and the FAV at the time raised doubts about the authenticity of the FIVB accounts – doubts that proved fully justified – the then FIVB President, Mexico's Rubén Acosta, punished the Argentines by holding back monies owed to the FAV to the tune of over US$800,000.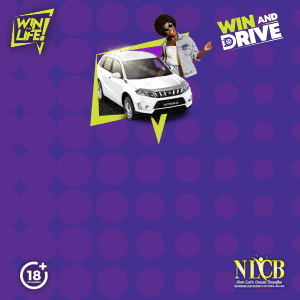 This left the FAV with an enormous debt for which Goijman is legally liable. It is for that reason that Goijman may be forced to hand over his home and all his property to his creditors.
A detailed account of the FAV vs FIVB case, which eventually led to the exposure of just how corrupt Acosta was, can be found here.
Play the Game has approached key persons at the FIVB and the international sports community in Lausanne, hoping to pave the way for mediation through CAS or some other neutral organisations. Play the Game is also trying to create awareness in Argentina so that some short-term, temporary solution can be found for Goijman's problems.
Here are the grounds on which we appeal for some kind of intervention:
o The only reason the FIVB withheld payments of substantial sums to the FAV in 2002 seems to have been the desire of the then President Rubén Acosta to get rid of any person or thing that threatened his undisputed power base and his huge illicit personal earnings;
o Rubén Acosta 24 years at the helm of the FIVB are not to be sneezed at. It is beyond dispute that it was one of the worst cases of financial and political abuse of sport for personal gain by any federation president in the history of sport – and the facts are there to prove it;
o Mario Goijman was instrumental in raising perfectly legitimate questions and gathering solid evidence about serious fraud and mismanagement issues in FIVB. It was he who presented the documents to the courts and to the IOC and brought the case into the public domain; without him, the gross abuse of sport might still be with us today and continued well into the future;
o No national federation or no individual deserves as harsh a punishment for raising fully legitimate questions as the FAV and Mario Goijman have received over the last decade;
o The FIVB Board have taken the very responsible and laudable step of acknowledging their share of responsibility for events of the past and of declaring their willingness to correct all significant errors made;
o The FIVB has already shown both a commitment to and a capacity for improving its governance standards in a number of areas; a fact that Play the Game fully recognises.
o In addition to Goijman and 12 FAV board members, a number of well-respected volleyball leaders were arbitrarily excluded by Rubén Acosta and were without any avenues for defending themselves and their reputations. The bans placed on them should be declared null and void and lifted.
Play the Game has attempted to prevail upon Mario Goijman not to do any harm to himself or to anyone else since any such act is not likely to bring about a just and fair solution to this conflict.
Goijman's desperate call
Mario Goijman's level of desperation comes through very clearly in an e-mail he sent to the FIVB board members the day before the police turned up on his doorstep.
Here is what he wrote:
"I have been a part of you, a leader for our beautiful sport. […] I worked always on an honorary basis, never received any payment from anybody for my positions in volleyball. […] In every aspect of [the World Cup organisation], I proceeded with honesty and integrity; I did nothing to attract any unauthorized publicity nor did I do anything that was not within the rules and in accordance with the terms of the contracts.
[…] Today, you finally understood that all my accusations were well founded, true, that Acosta had to resign from the IOC and the FIVB, and that you had been tricked by his power. […] You know that I was a wealthy man who used my own money to underwrite the cost of the World Championships with loans and guarantees. I also used my own money to pay all legal costs associated with the fight to expose Acosta's wrongdoing in the Lausanne Tribunals.
I always knew that the balance of the Common Fund, which I worked hard to increase, was enough to support the cost of the championship and thus I put my money in the event and signed the requisite bank guarantees. But Acosta's revenge was to squander the Common Fund and not to pay the Organizing Committee the monies owed to it.
Now, 10 years later, I am completely ruined. The banks called in my guarantees, the FIVB decided not to undo the wrong Acosta had done and I lost my car and my business, and was recently expelled from my own house that will be put on the auction block in two months' time.
Is it too much to expect a different reward for defending honesty, integrity and dignity?
I am very sick, depressed and riddled with diabetes, with my blood pressure racing out of control and my heart threatening to shut down on me.
Life is a nightmare for me; I cry every night. I will be a dead man in a few months' time if depression does not drive to end it all with my own hands even before that.
Why do you hate me so much as to drive me to death?
Did I do anything not within the law or not in keeping with the spirit of sport?
I cannot understand such hatred!
Do you despise me because I fought hard to keep volleyball clean despite the machinations of a dirty, greedy couple?
I know that you share my ideas about honesty and transparency.
Think it over and let justice prevail!
I don't want any kudos; my conscience is clear.
But return to the Argentina Federation what belongs to it.
Let me die in peace, knowing that at least my sons will not have to carry on their backs the burden of the debts that Acosta dumped on my back as my reward for organizing a brilliant championship."
Editor's Note: Goijman's email was tidied slightly to facilitate its translation into English.